Today my goal was to get close enough to Stehekin to catch the first shuttle. This meant stopping quite late.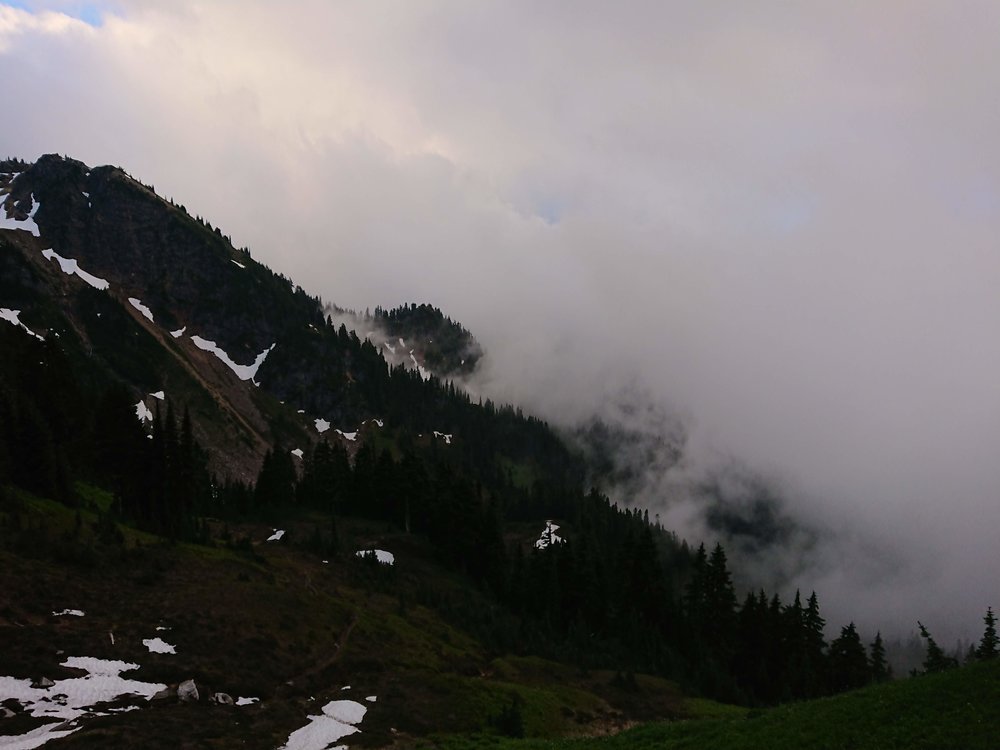 I had setup my tarp last night so I got a late start at 0544. The day started with a climb followed by quite a lot of snow walking.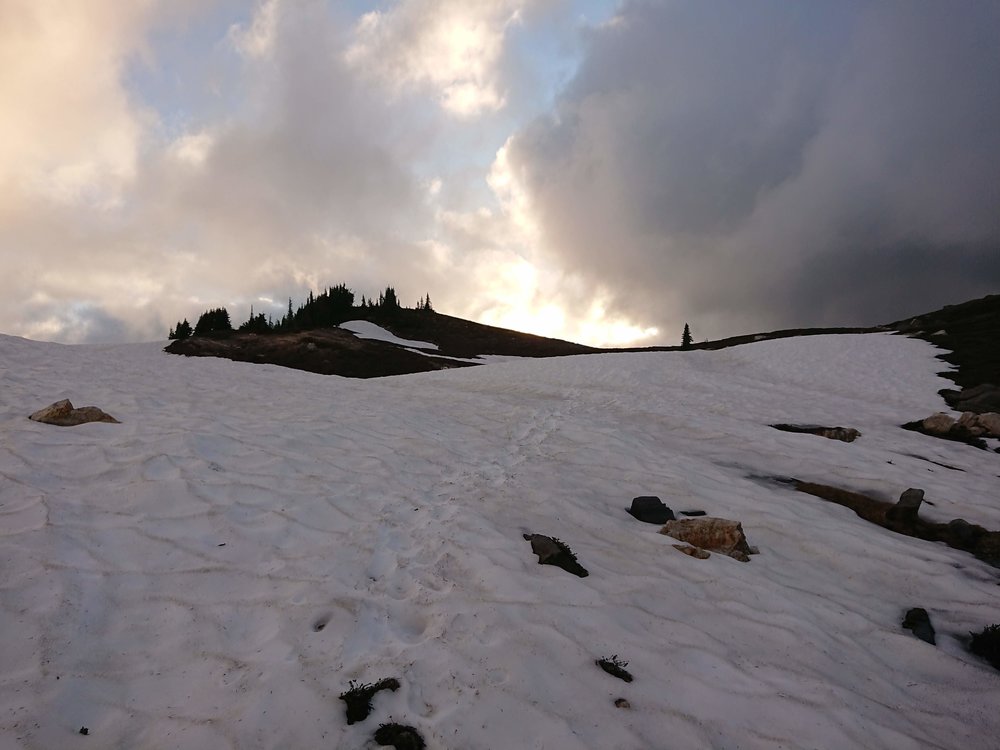 I did not initially hike in mist or clouds but several times during the day I had to.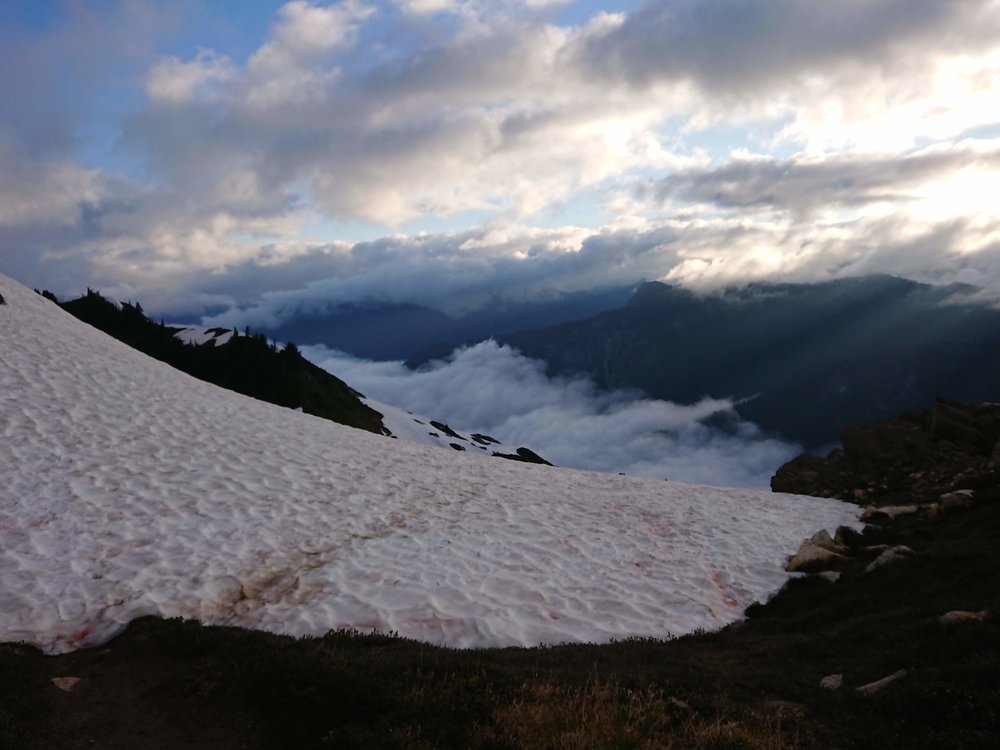 The day had a lot of climbing and luckily a few good views.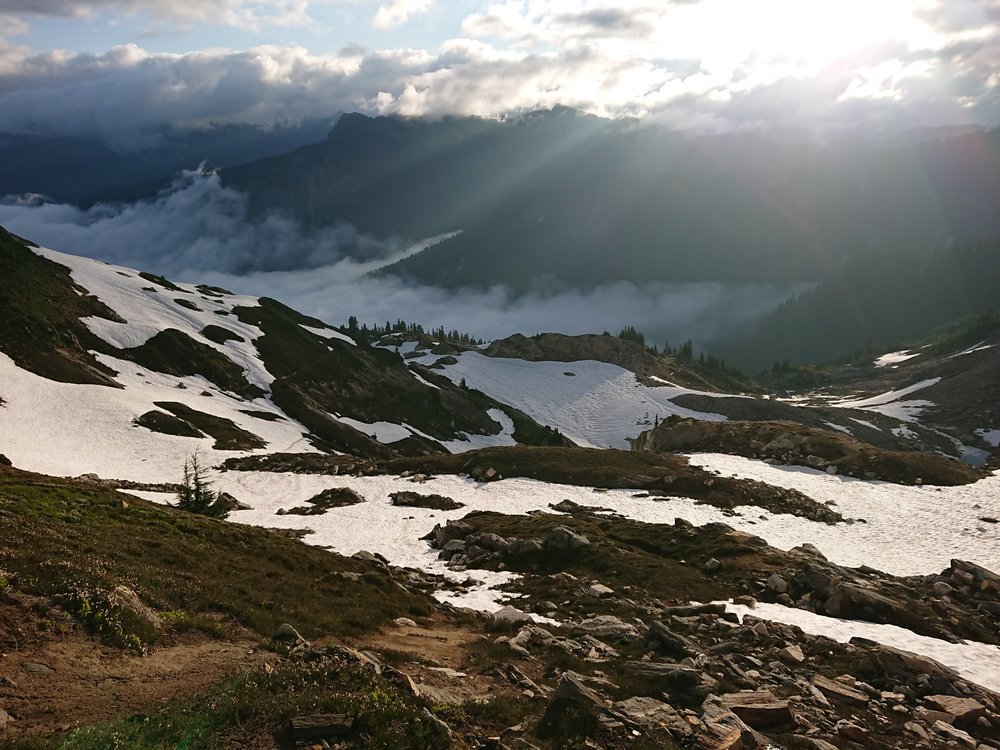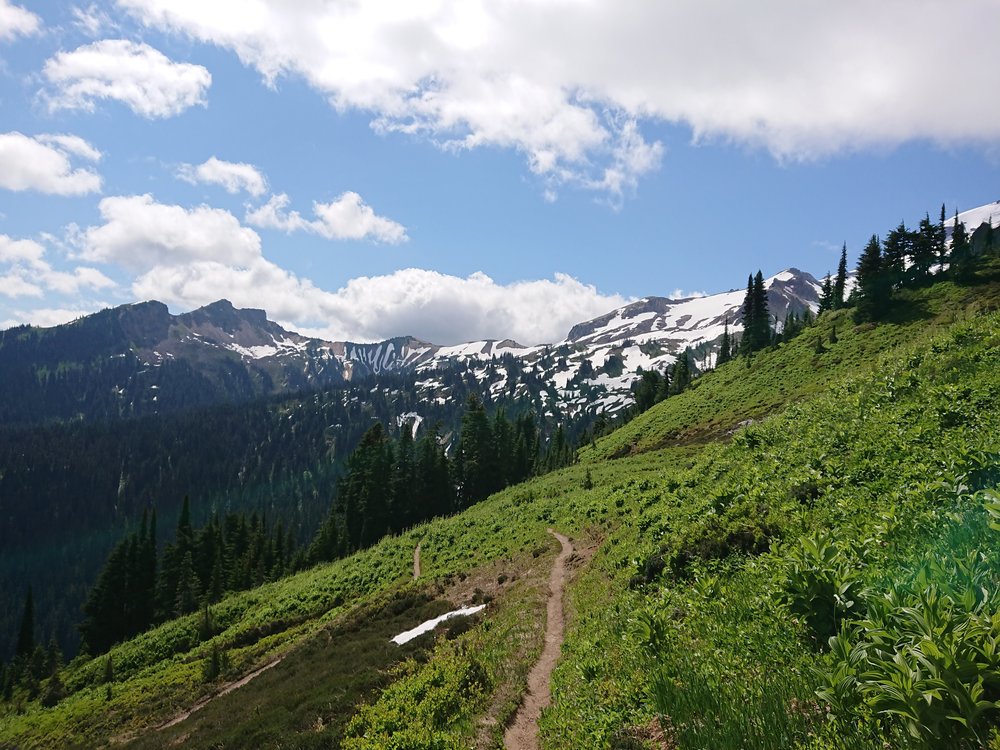 The trail was very overgrown in sections typically during climbs or descents. This was annoying as it makes it easy to miss rocks. Also constantly having plants brush against your legs gets tiring.
I managed to reach my goal at 2105 and met another northbound thru-hiker, Fireproof.