Today I started by hiking in mist and ended by hiking in mist. Luckily it did clear for most of the day and I had some amazing views.
I started hiking at 0529 after packing up my slightly damp stuff. Everywhere I looked all I could see was mist/cloud.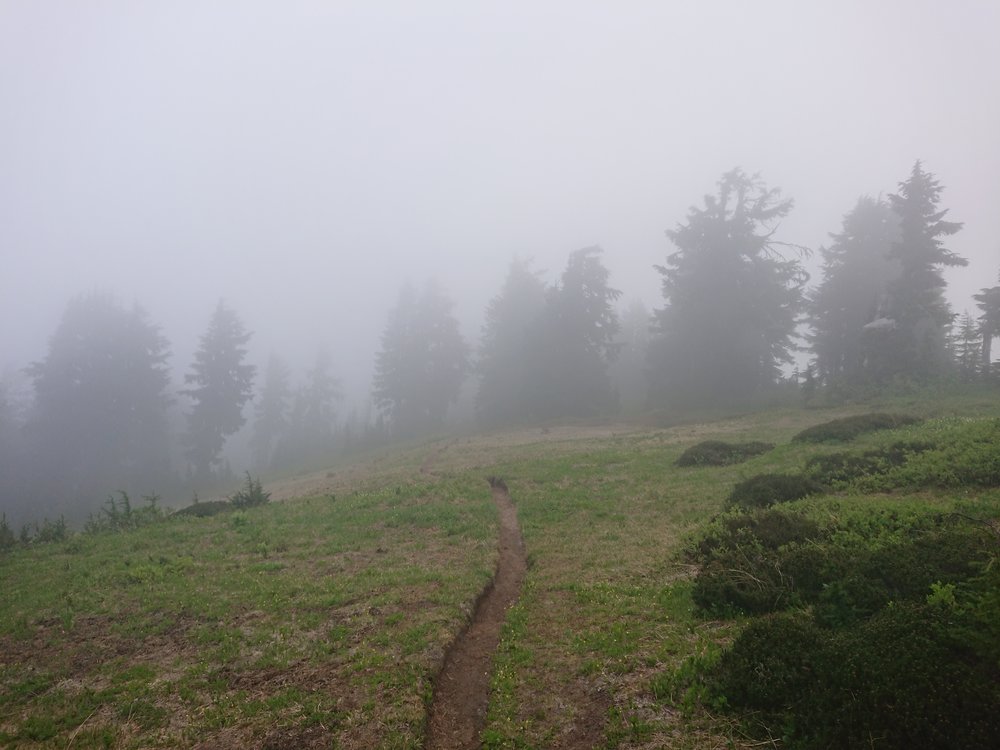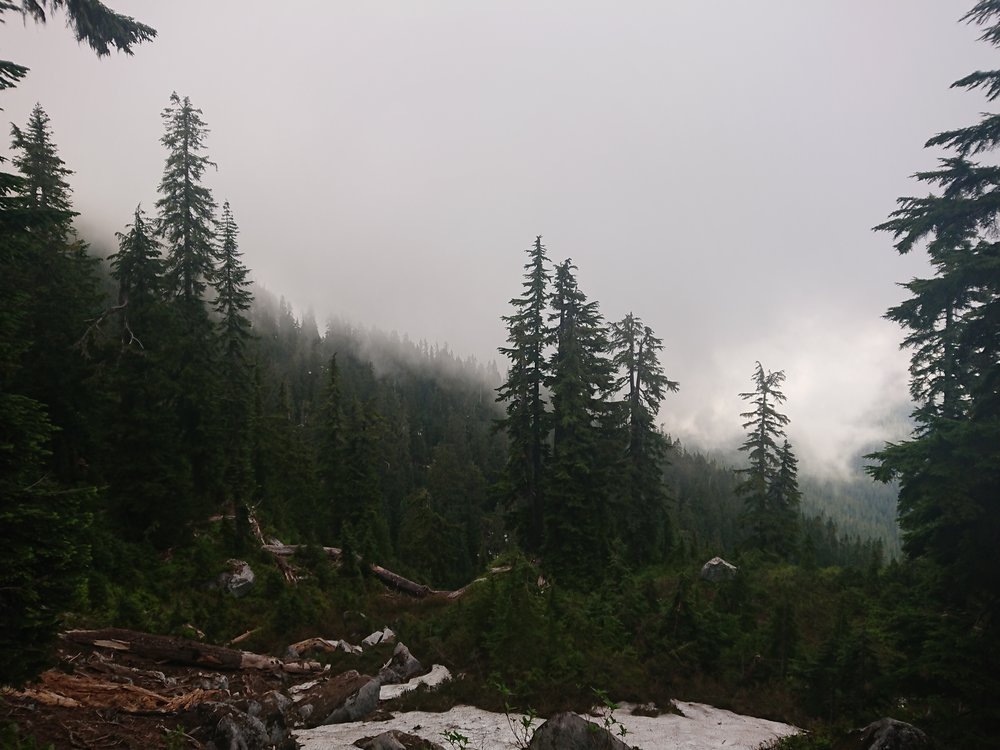 These conditions made for nice cold hiking for most of the day. Though in some areas the trees were so wet it rained from them.
Initially as I was hiking in the mist the trail was in forest so I do not think I missed many views.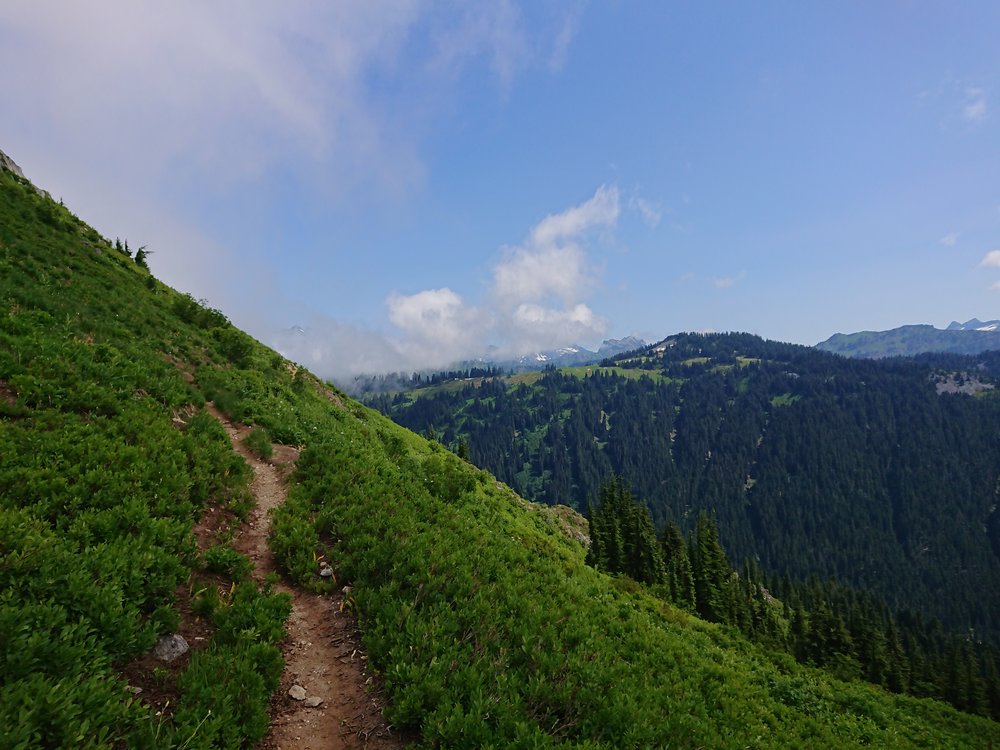 Later when the mist had luckily cleared I entered Glacier Peak Wilderness. This area was really beautiful and luckily I could see it.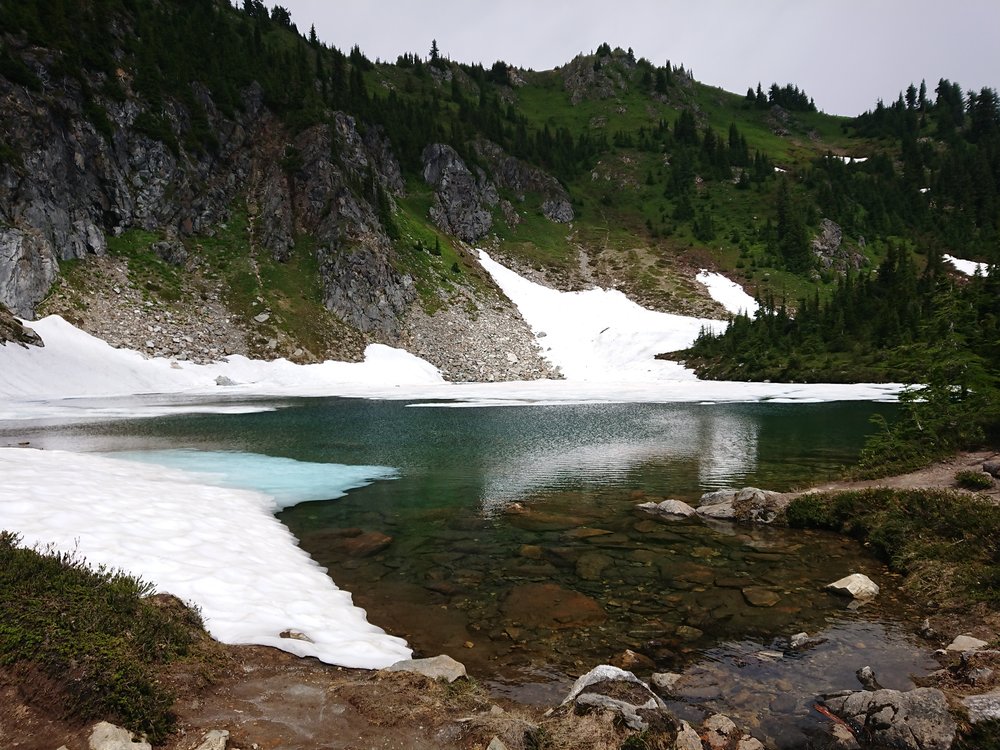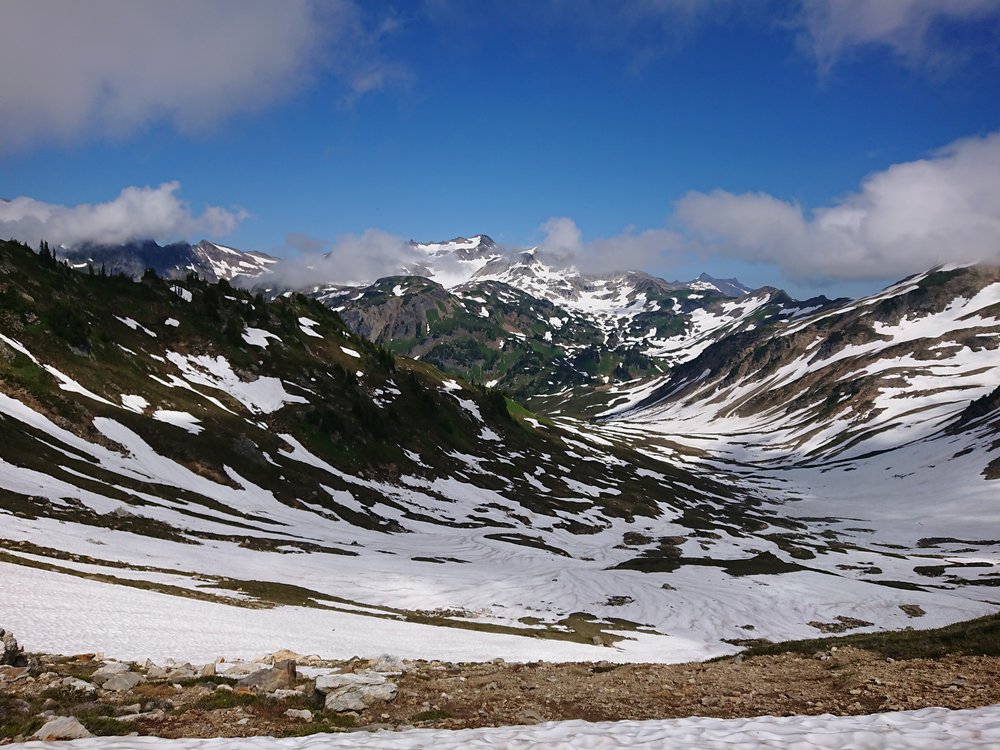 I also entered a horrible valley where the trail was a big stream at one point so I ended the day with wet feet.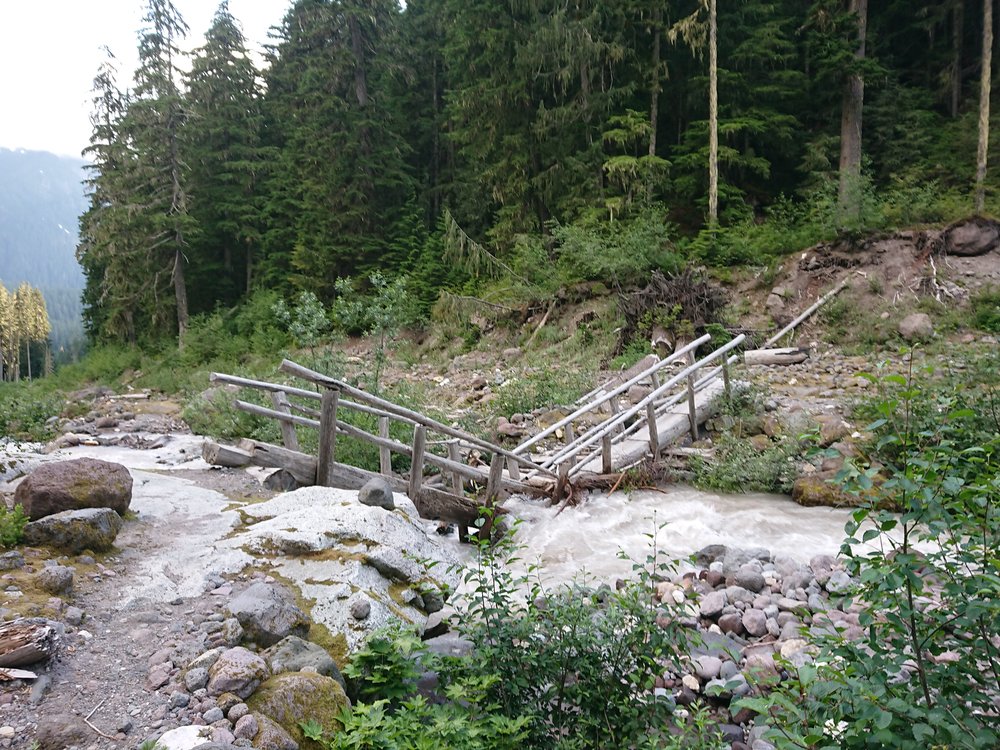 Later in the evening I once again hiked in to the mist to camp for the night.
I did make the miles I wanted to and if I make around 40 again tomorrow I should be able to reach Stehekin in time to get my package Saturday.