Today I resupplied at Steven's Pass which I managed to reach before they closed.
I started at 0535 after packing up with a few of my mosquito friends. I am starting to really enjoy my earlier starts as the lighting is really beautiful. In the morning I passed a lot of tents.
Quite early in the morning I had to cross a pretty strong creek where i had to get my feet wet. Getting wet feet really sucks but sometimes it cannot be avoided.

I have started to meet a lot of southbounders and surprisingly to me at least, often in groups.
I had a goal for the day which was to reach Steven's Pass before 17 so I could collect my resupply for the section to Stehekin. So for most of the day I pushed myself quite hard to make sure I made it.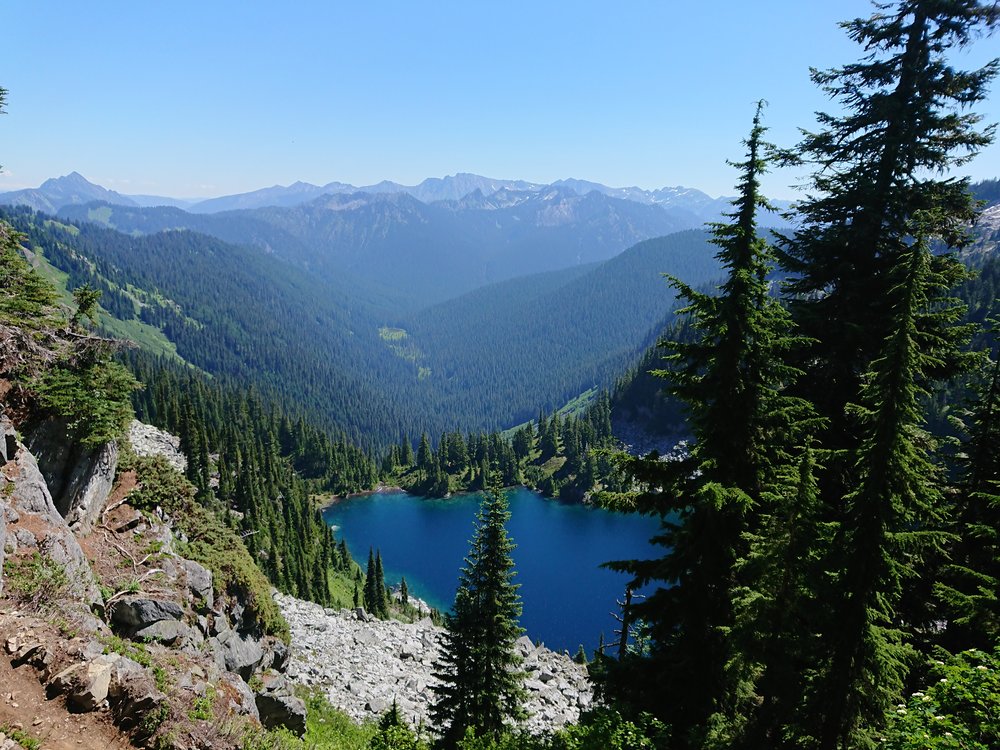 I made it there before 16 and while sorting my resupply I consumed some drinks and snacks. I also charged my battery and phone and left when that was done.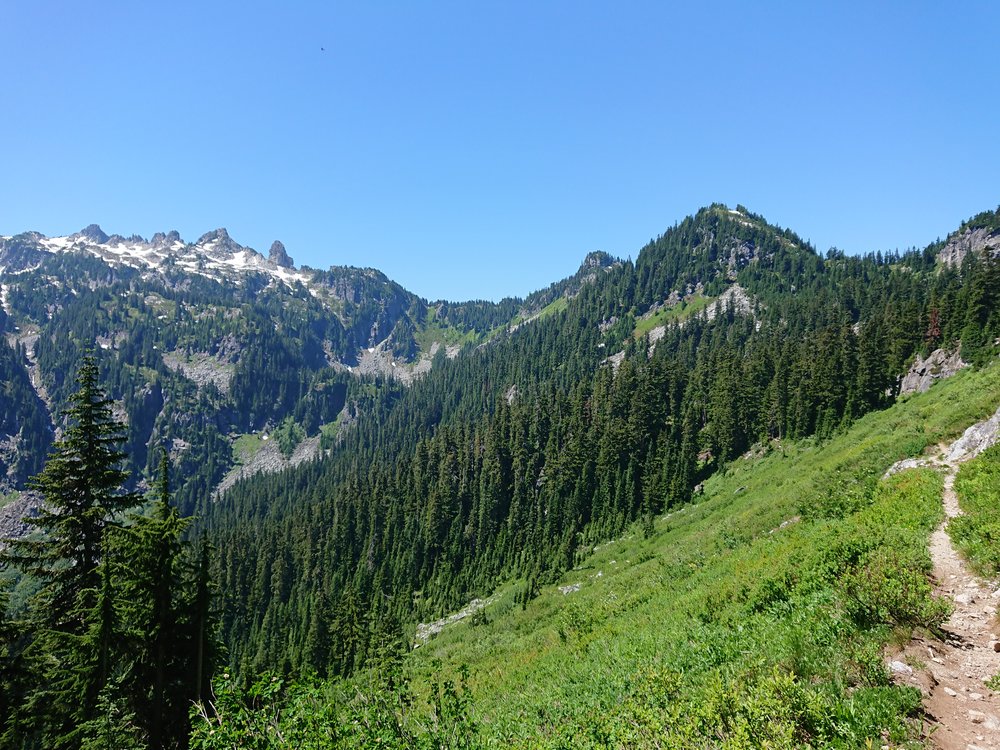 The day had a few beautiful sections combined with a lot of forest hiking. Mosquitos were not really an issue until the evening.
I am staying to see more snow and at lower elevation. The campsite I had originally chosen today was covered in snow.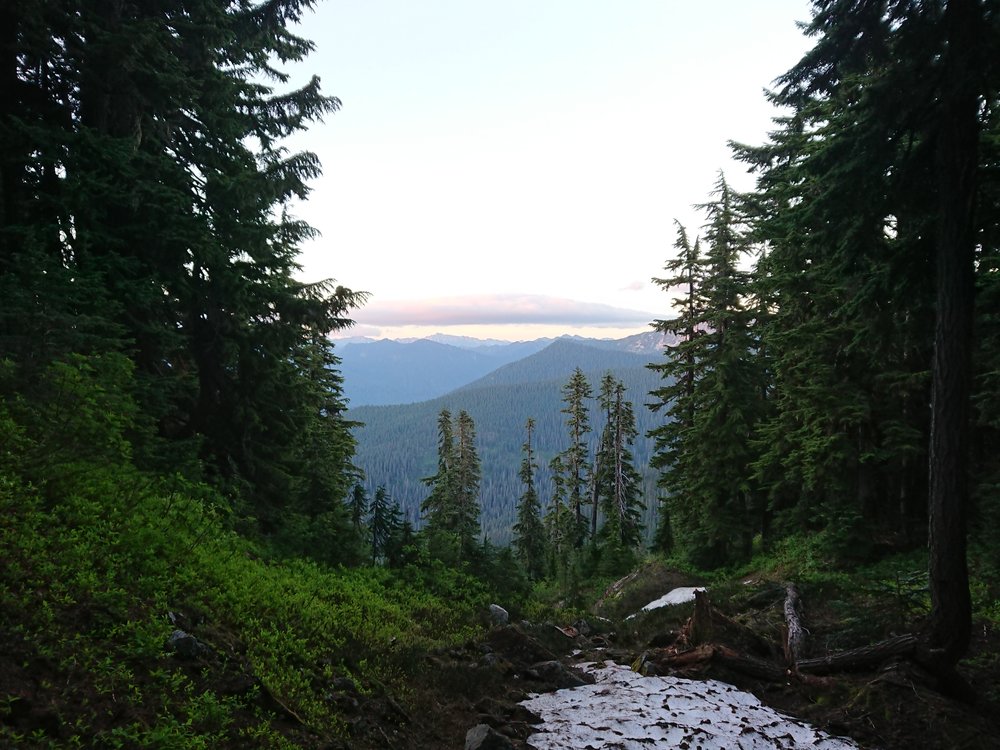 My goal for Stehekin is to get there by 1230 on Saturday so I can catch the bus and get to the post office before they close. If I do not make it I will have to wait till Monday which I really want to avoid. If I do 40+ miles the next two days it should be possible however there seems to be a lot of elevation change.