Today I only had about 15 or 16 miles to hike to get to Cascade Locks which also marks the end of Oregon.
I started hiking at 0537. From Wahtum Lake to Cascade Locks there was a few small climbs but other than that it is all downhill as I had to get all the way down to 100 ft.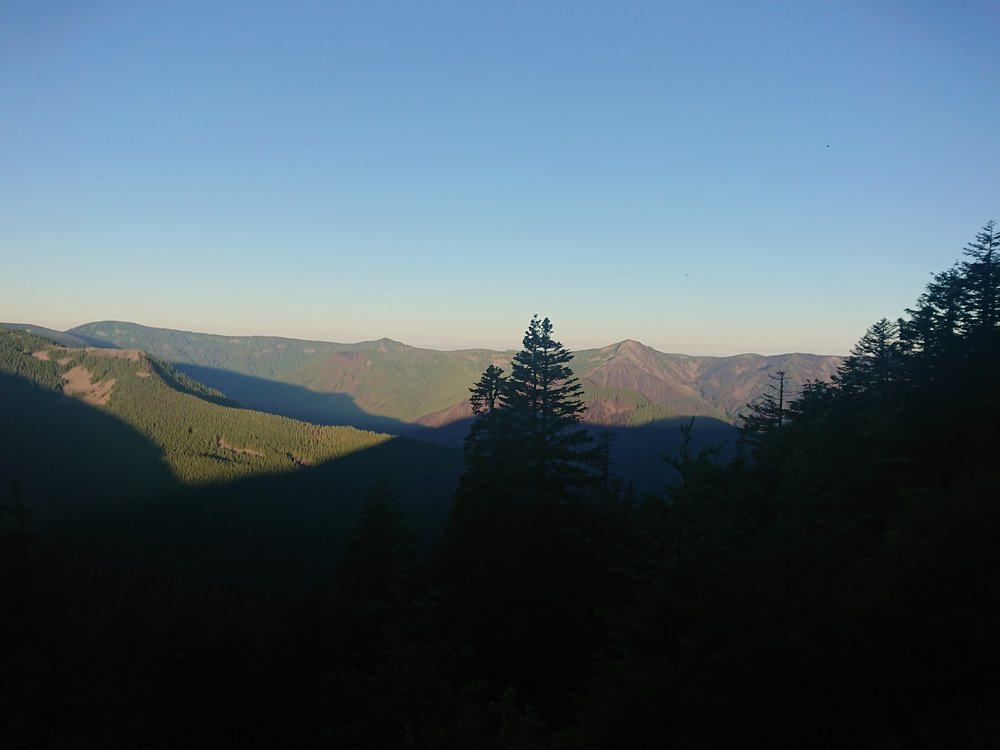 Most of the day was forest hiking in a burn area from last year. Luckily the trail did open up a few times to allow me some views.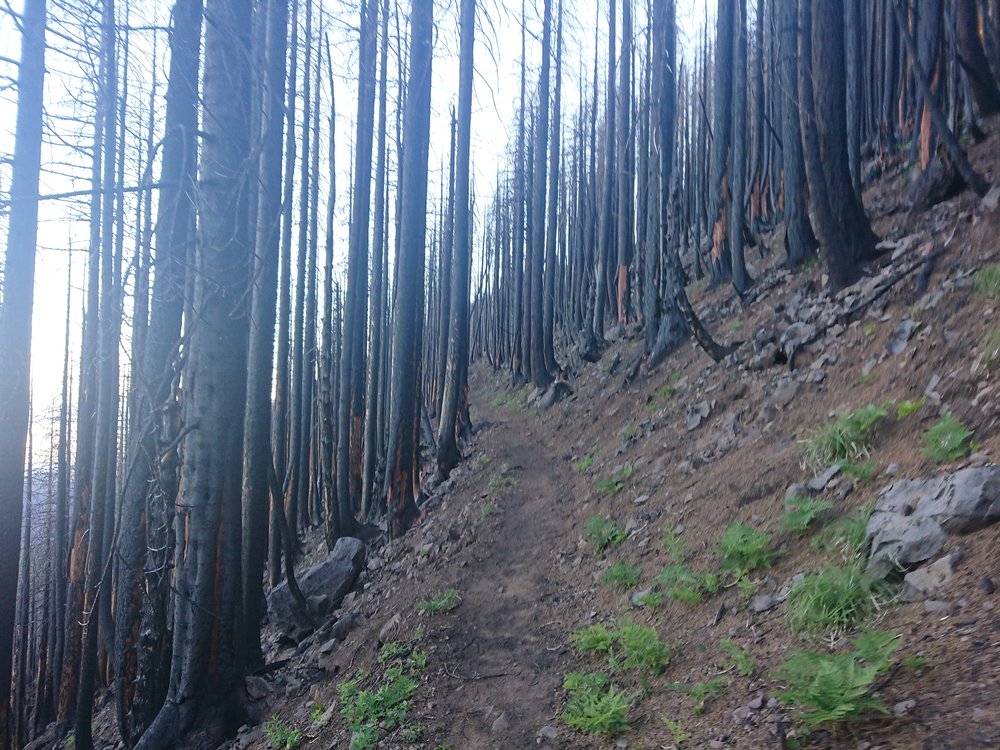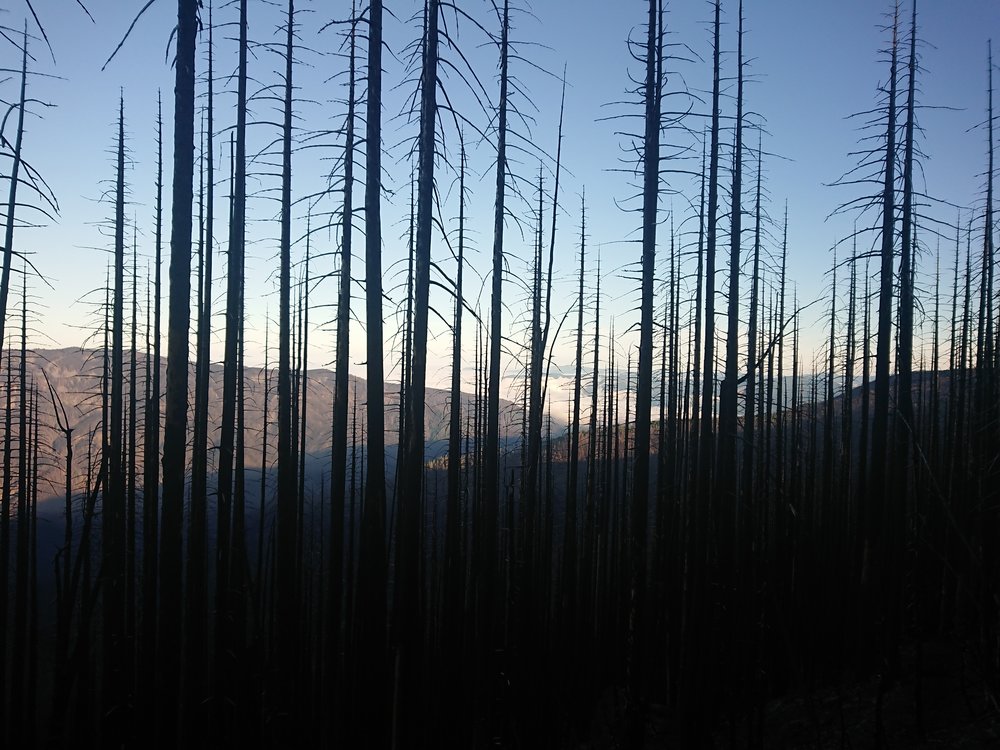 The trail was a bit rocky in places but overall it was a real easy last day of hiking in Oregon.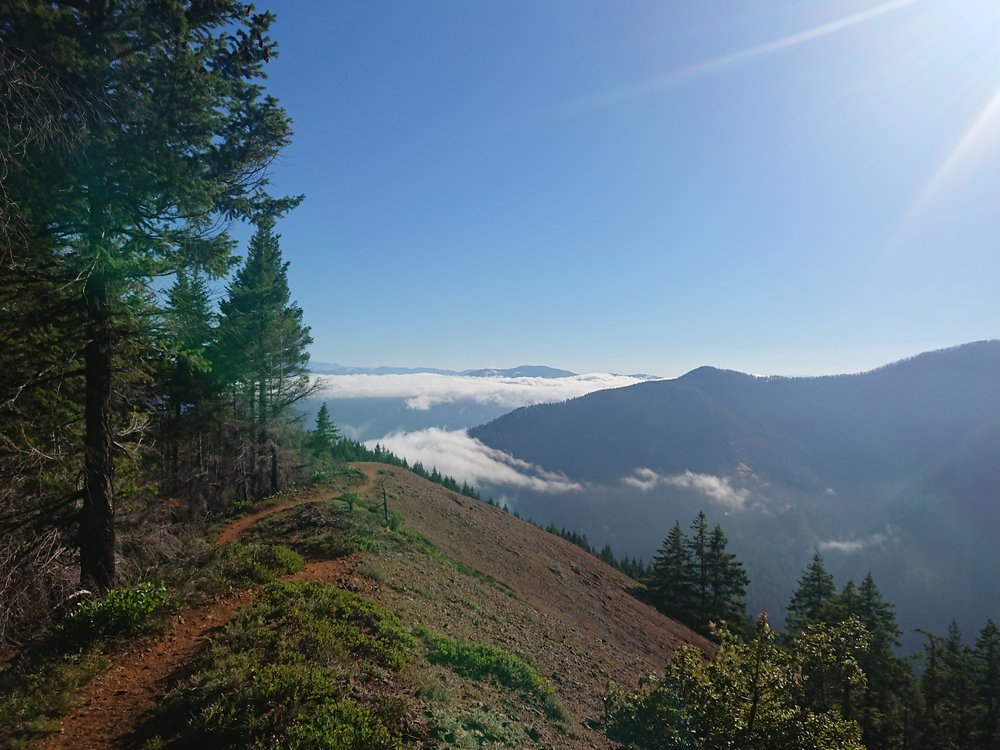 Upon arrival in Cascade Locks I grabbed some lunch and sorted out my resupply for the test of the trail. This was very expensive so I should probably have sent more stuff from Ashland.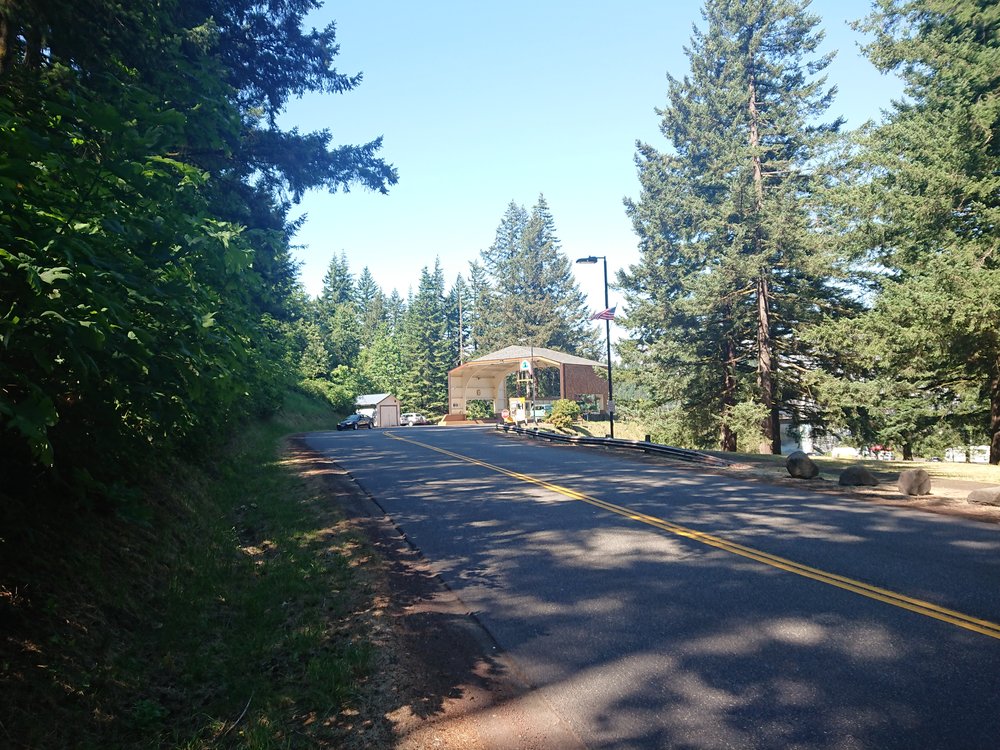 I discovered that my hotel had a guest laundry so I went to check if I could use that before my room was ready. As I arrived I discovered that my room was ready so I checked in and after gathering my clothes I started laundry. While doing laundry I took as nice long shower.
I headed back to the market to get snacks and met Pathfinder who had just arrived. He is heading back on trail today so we agreed to meet up for dinner at 1700. It was nice saying goodbye and talking about the upcoming state. I wished him good luck at he headed out.
The rest of the evening I spent relaxing in front of the TV which had an excellent selection of channels.
I also discovered that my shoes are pretty beat up, I have new shoes waiting for me at White Pass which is the next stop, I believe my current shoes should make it there.
My plan is to get through Washington as fast as possible and hopefully avoid any fire closures. I do not plan to go to any towns in Washington so I expect to do quite a lot of miles each day.