Today I finally entered a new state. The day did prove more taxing than expected though.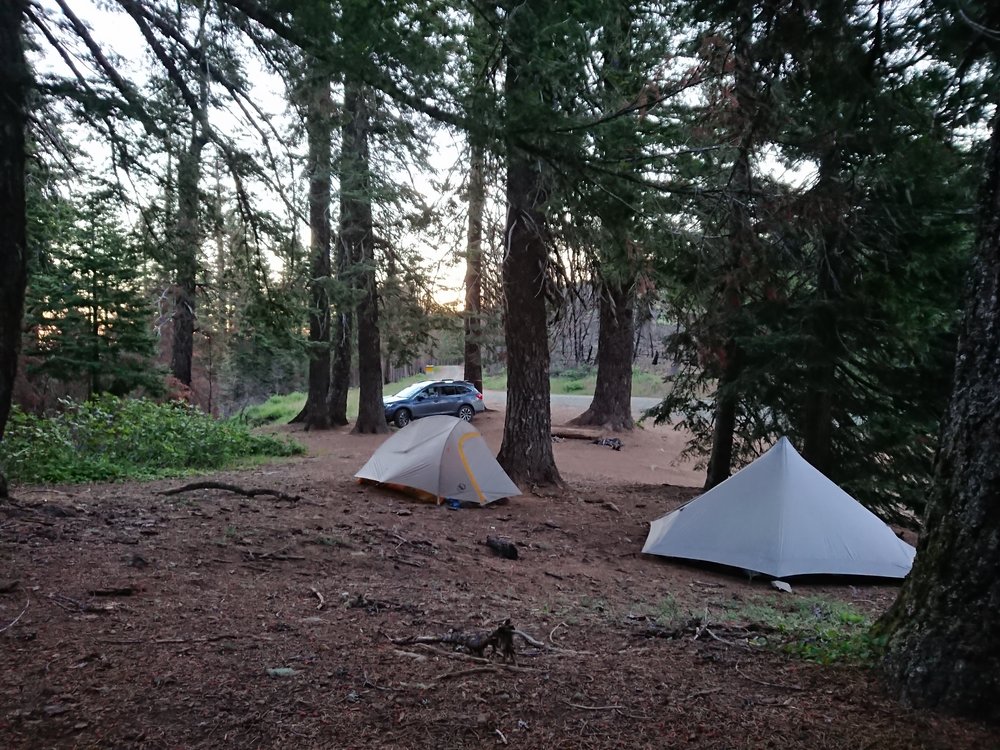 I started as usual around 6 and immediately started climbing. The climbing was pretty easy in the cool morning temperatures. After the initial climb there was some up and down until the trail descended just before the Oregon border.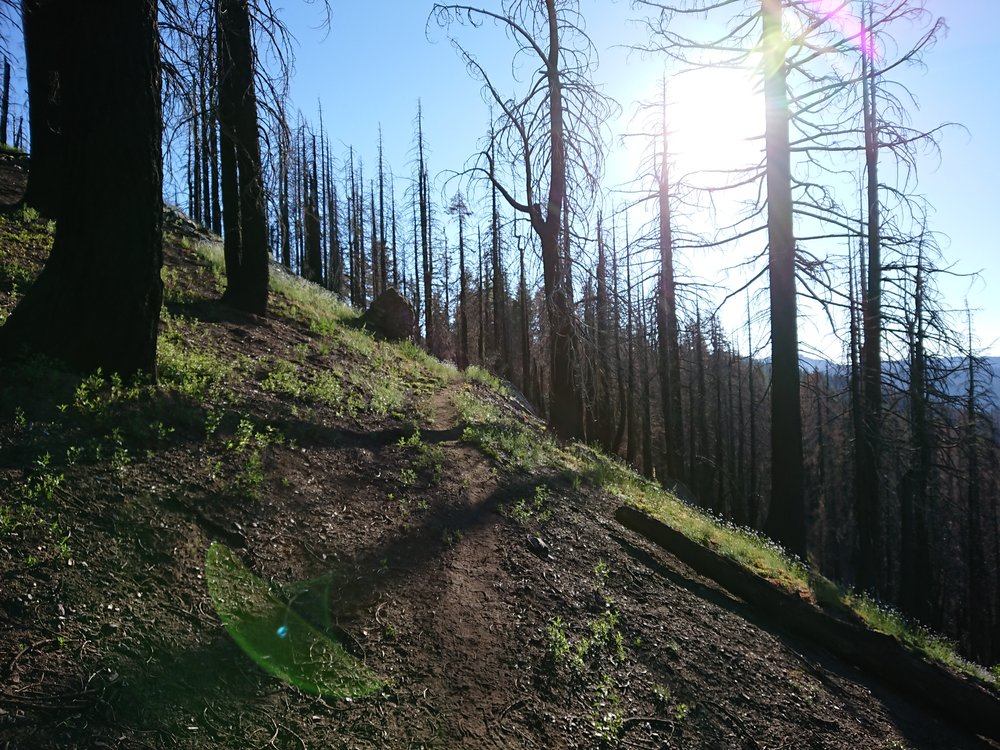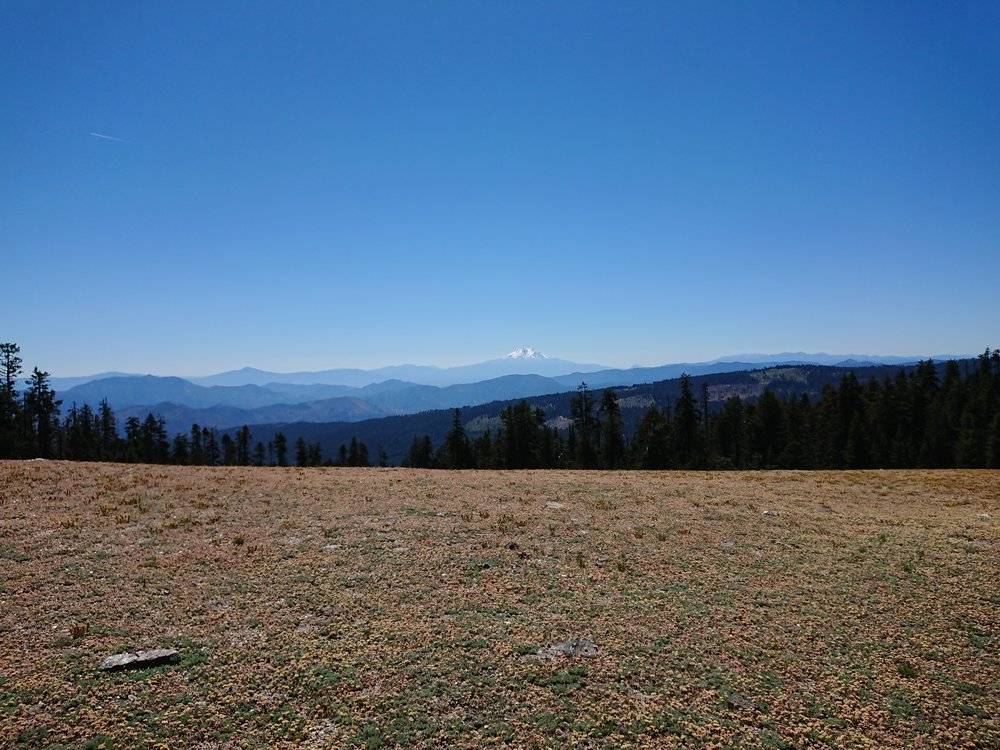 On the way down I stopped for lunch and refilled water. I was not consuming a lot of water because it was very cool.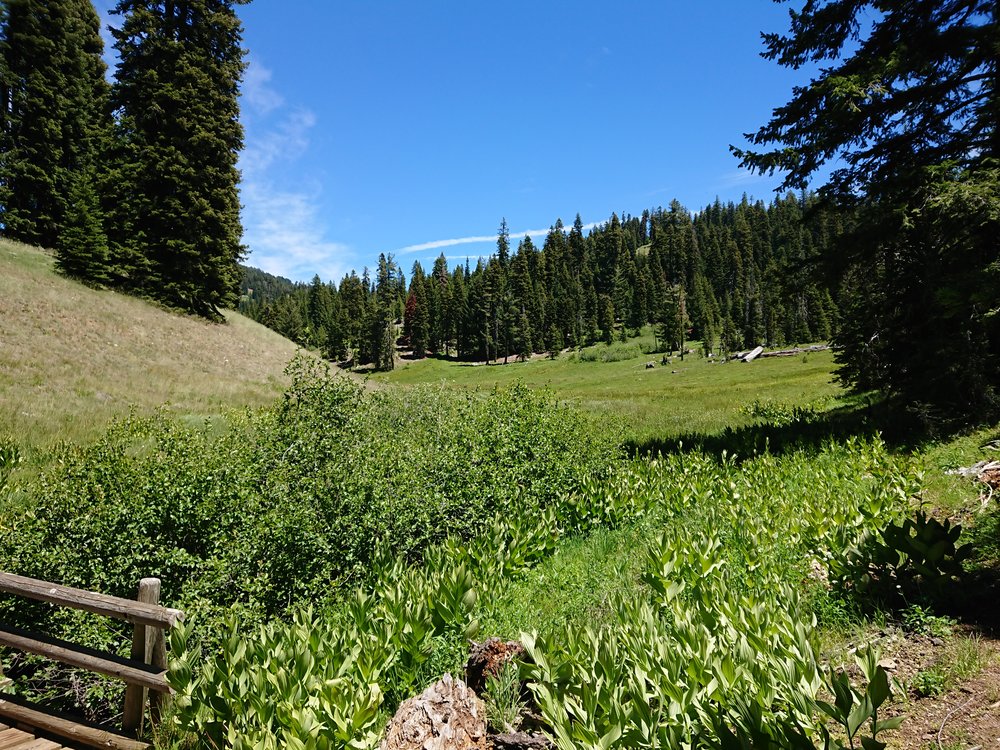 I then climbed towards the Oregon border and passed a small hut on the way. Reaching the border was exciting and signs showing less than 1000 miles to the Canadian border were posted.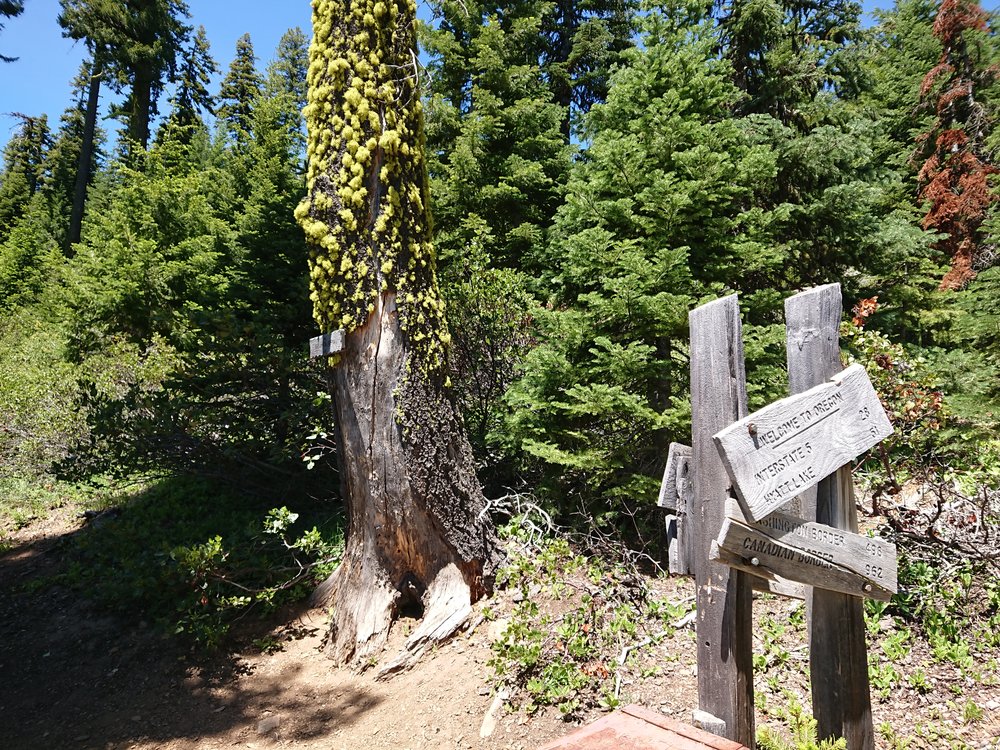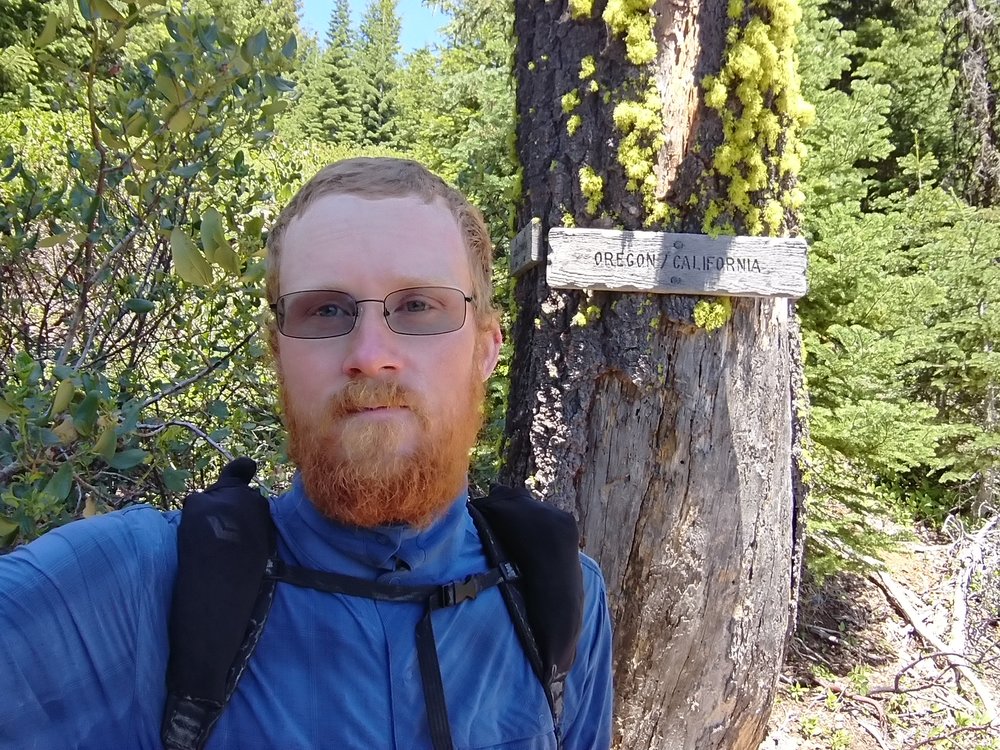 Entering Oregon I continued climbing and actually there were two rather big climbs remaining before Grouse Gap where I wanted to camp.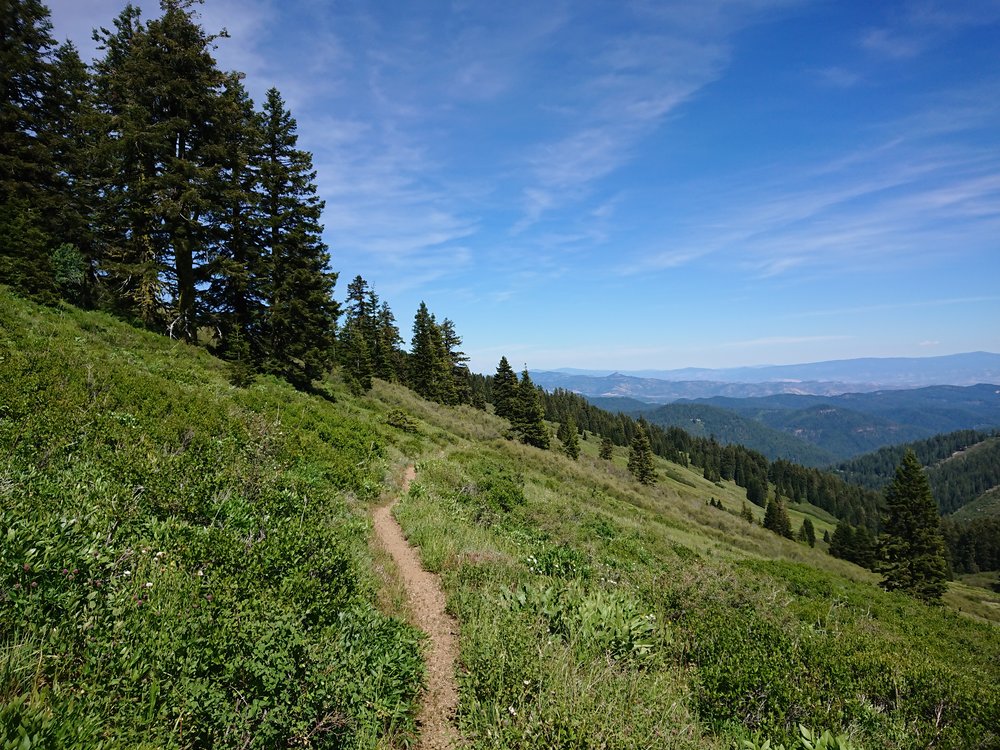 The climbs and descents took some time but were not too taxing.
Arriving at the shelter I met some trail maintainers who offered me dinner which I accepted. I joined them and we talked a bit about the trail.
I setup camp inside the shelter.
Most of the day I had views of Mount Shasta from different angles. I am now more or less North of it.
Tomorrow I plan to start at my usual time as I only have 11 miles to the road to Ashland.
4