Today was a rather short day as I had camped about 10 miles from Ashland which was my destination for today.
I woke up to a nice sunrise in the Grouse Gap Shelter on the hard concrete floor. As usual I started hiking around 6. First I had to hike back to the trail from the shelter.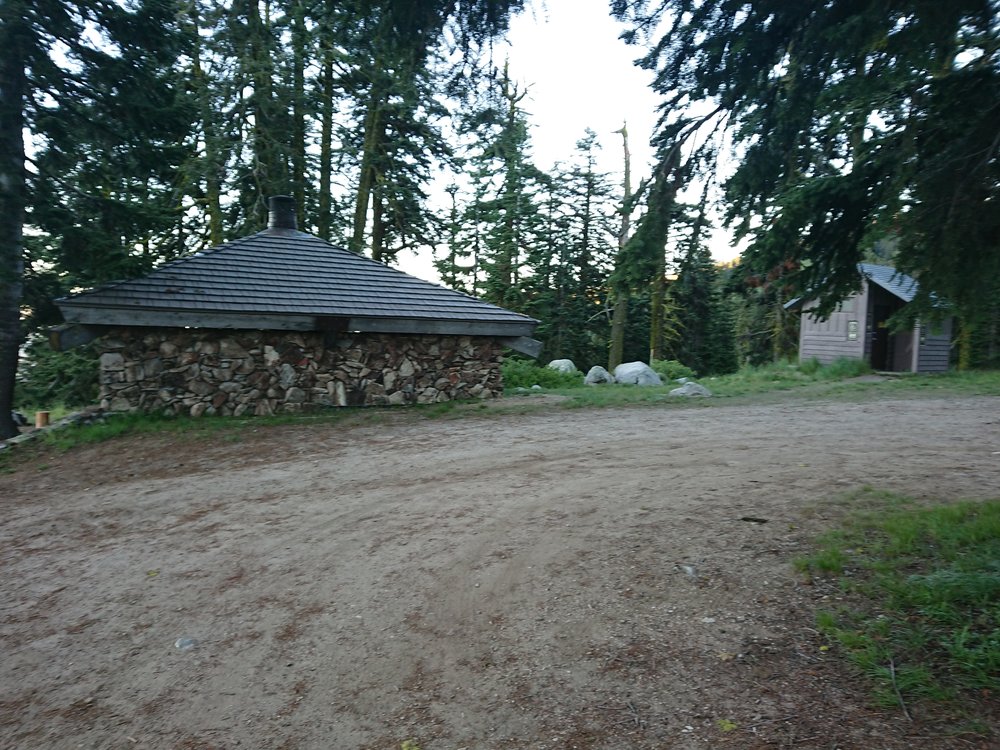 Once back on the trail I periodically had to deal with a lot of brush. Besides the brush the trail was easy as it was generally downhill all the way. Like the previous many days I occasionally had views of Mount Shasta initially to the South and then to the Southwest.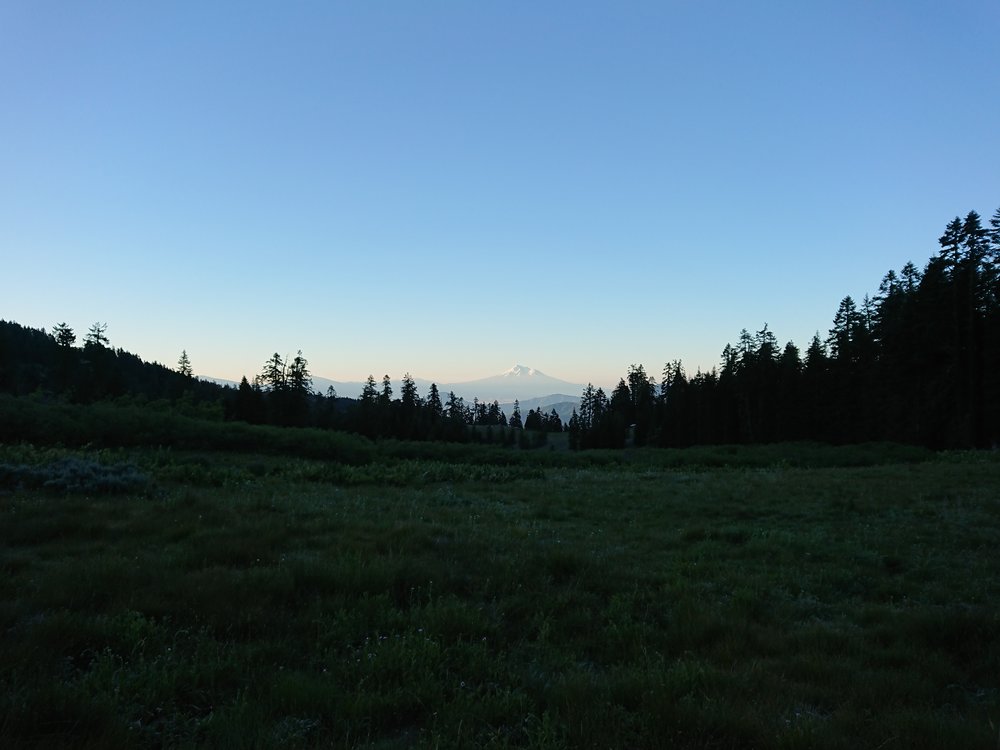 As I got to the road to Ashland I headed to Callahan's Lodge and ordered a taxi to Ashland. I initially headed to a shopping center with a laundromat and did my laundry. While doing laundry I called my hotel and inquired about the availability of my room. They promised to call me back when it was ready.
After laundry I headed to The Great American Pizza for lunch. While there my room became available so I headed there after lunch.
I exploded my pack and took a shower. I also quickly took stock of my remaining food and then caught a bus to downtown where the post office is located. I collected my new shoes and went to Safeway to do my resupply.
This was my biggest resupply yet as I was resupplying for 11 days spread over four places as I would be sending boxes to three different places from here.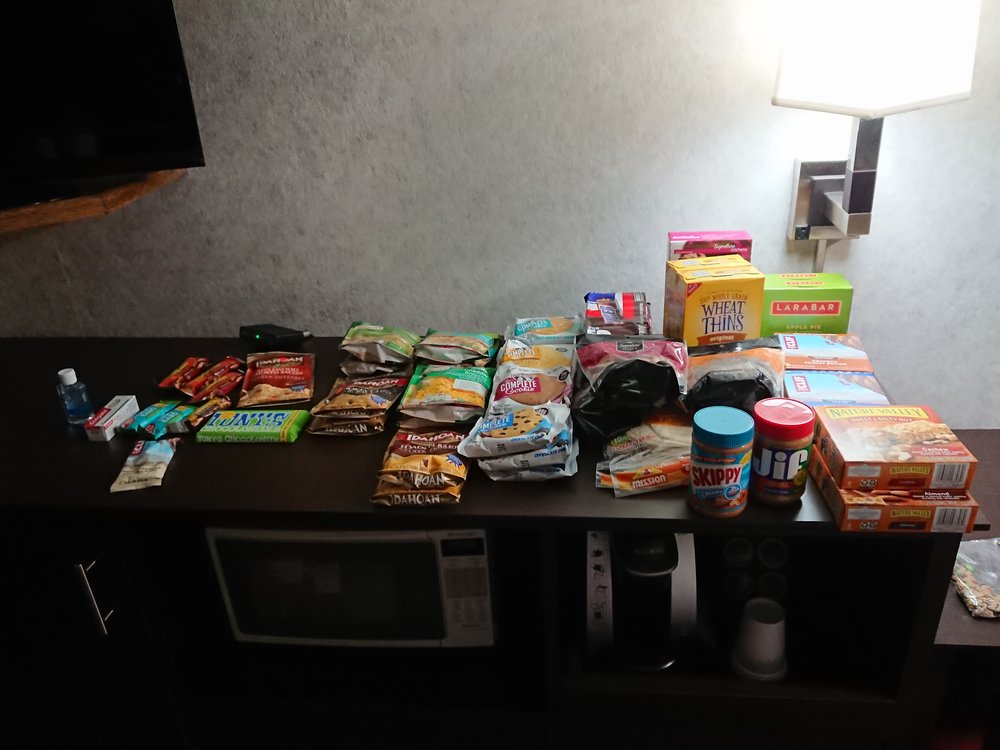 I caught the bus back to the hotel and started organizing the resupply. Mainly this consisted of unboxing all the bars but also repackaging trail mix and some crackers. Then I roughly divided it out to the different destinations based on miles. This was a bit difficult as one package is going to Washington and the rest to Oregon so I do not know exactly how many miles I will do a day.
I headed to the UPS store and shipped the packages. On the way back I got steak for dinner.
Once back in my room I cleaned some stuff and then just relaxed