I knew today was going to be tough but it was much tougher than expected mostly due to the heat.
I got up very early today as I wanted to get to Seiad Cafe around or before noon. So I started hiking at 0435. This is much earlier than my normal start time and not something I am looking to adopt. Surprisingly it was actually not very cold even that early.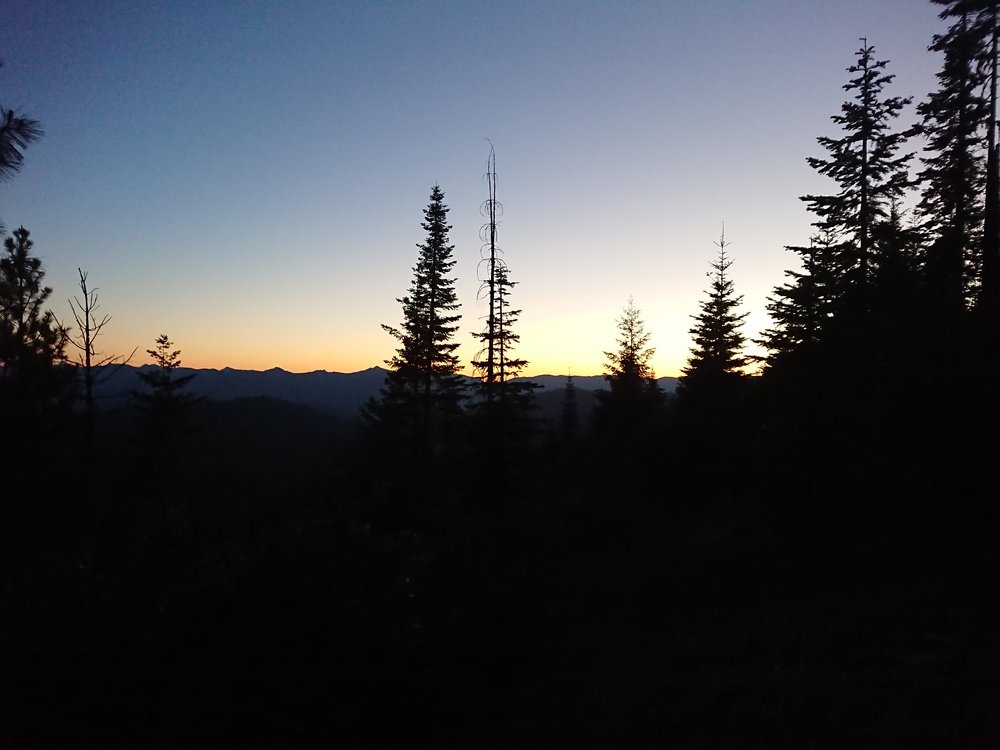 Starting out I had to wear my headlamp as it was very dark. Soon I started seeing beautiful colors in the sky as the sun was just below the mountains in the horizon. The darkness did make my hiking a bit slower.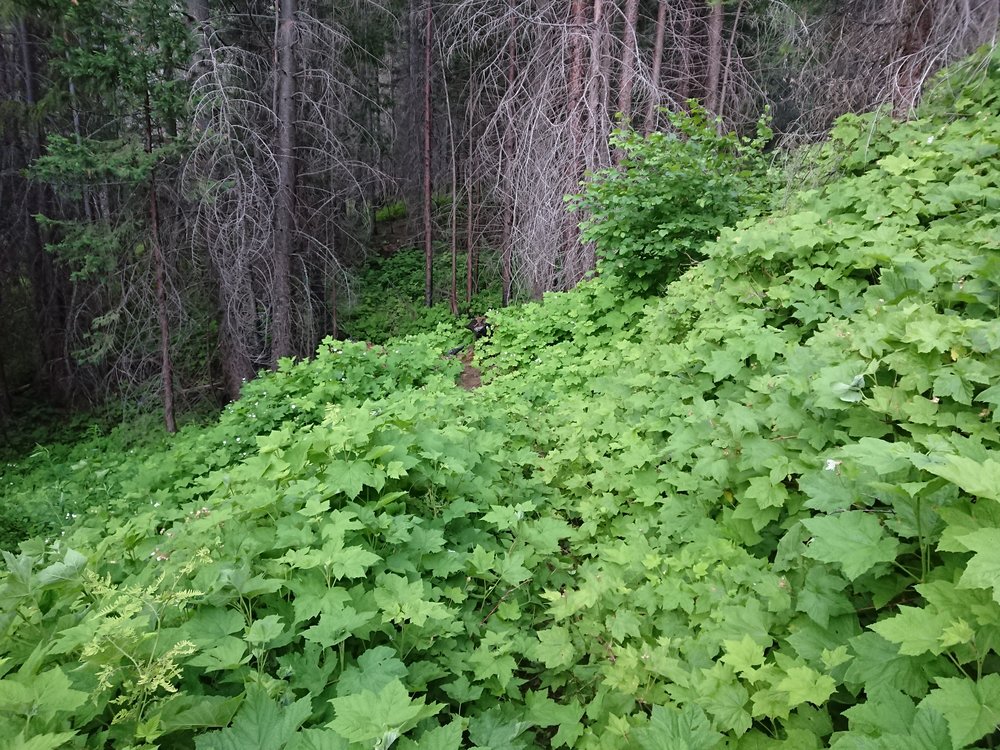 The first 14 miles of the day was mostly downhill on overgrown trail in the forest. It was very humid and stuffy which did not make for enjoyable hiking. Also at one point the trail was so overgrown that I like many others missed a turn.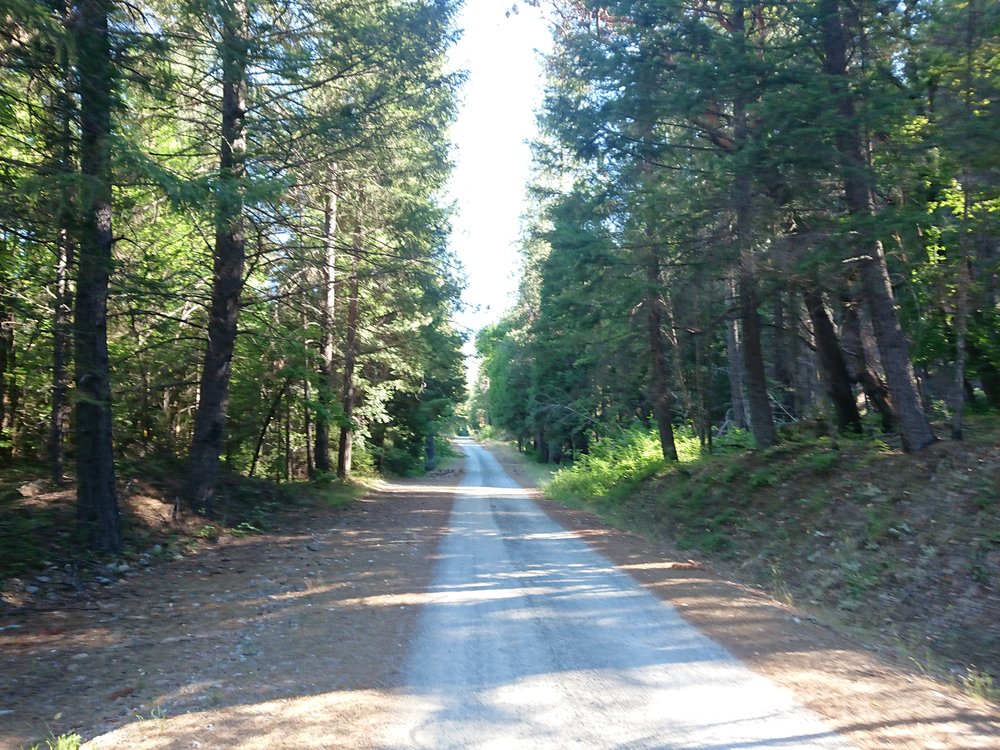 After 14 miles I arrived at a campground and the last 6.5 miles to Seiad Valley was roadwalking. This was very fast but as always also very boring.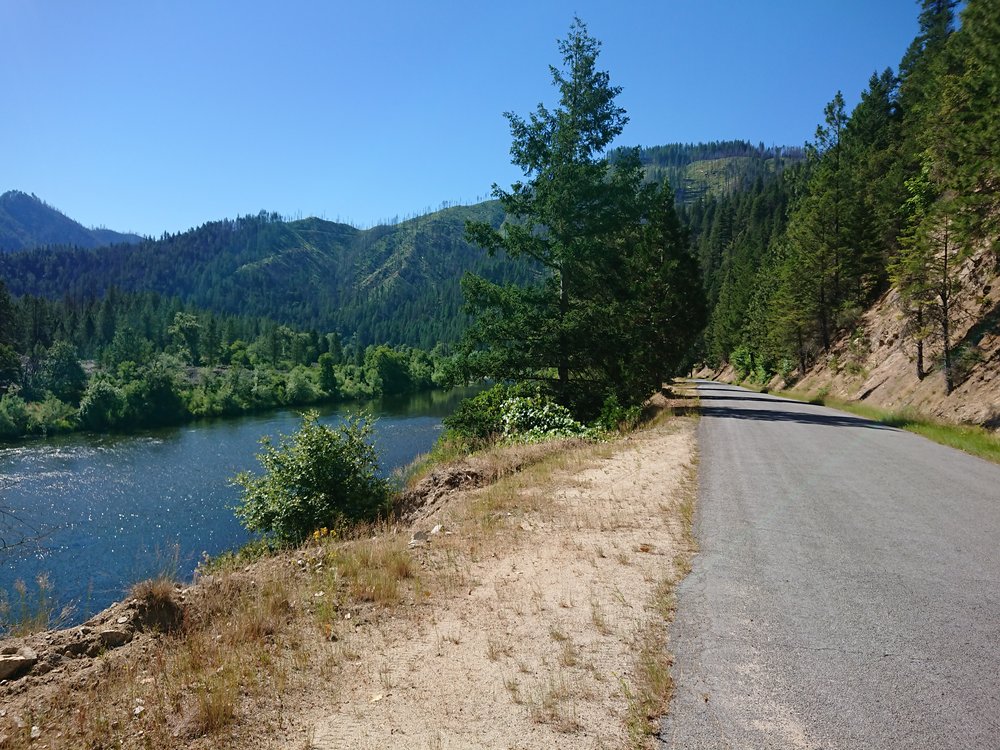 Seiad Valley is a very small place with a store, post office and a Cafe all in the same building. This was fine for me and I went straight to the Cafe. I was here just before 11 which meant I could have breakfast which the Cafe is most famous for. I had an omelette, 2 pancakes, Soda and a milkshake. This was all very delicious.
I also know I did not drink enough on the way down to Seiad Valley as I did not even drink 2 L in the 21 miles. I guess that is why I had so much to drink at the Cafe.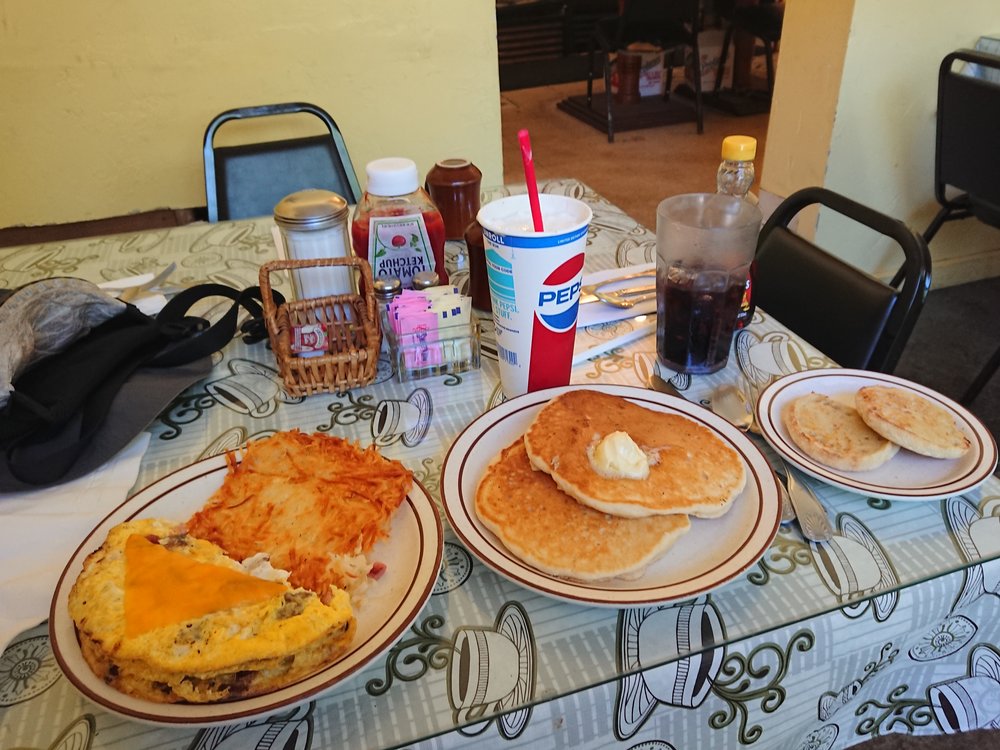 After the meal at the Cafe I went to the store. I actually had more or less enough food calorie. But I kinda needed 2 breakfasts and 1 dinner which I bought together with a juice and a soda. I drank the juice straight away and brought the soda with me for the climb.
Today was a very hot day which was bad news as I had a big steep climb leaving Seiad Valley. The climb is 4700 ft in 7 miles and quite exposed. When I started the climb it was 1230 and probably around 32 degrees. This was not really optimal conditions for the climb.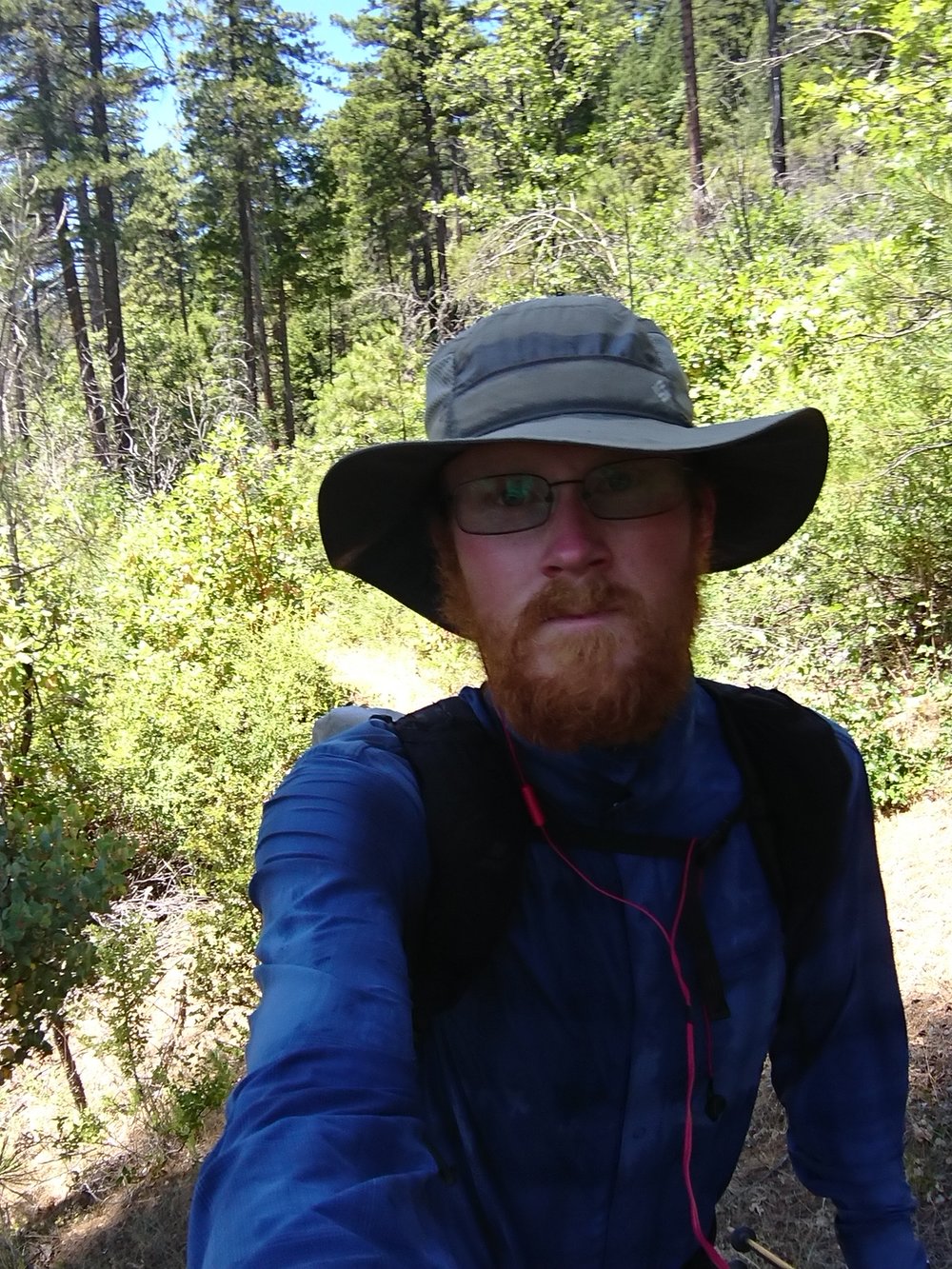 Once I started the climb I almost instantly completely soaked my shirt with sweat. I normally hike without breaks but for this climb I decided to take breaks and force myself to drink at every break. I had a break roughly every 1000 ft but in some sections every time there was shade.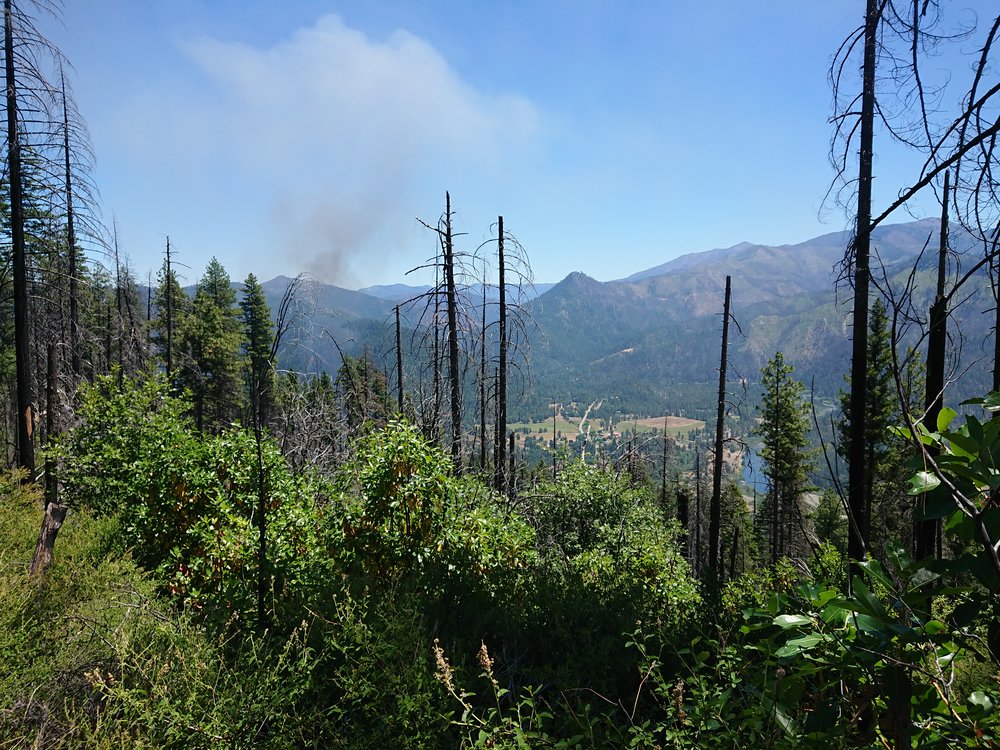 Not long after I started my climb I heard a siren and saw smoke in the distance. Apparently a fire had started. Quickly two helicopters arrived to help and they seemed to quickly get it under control.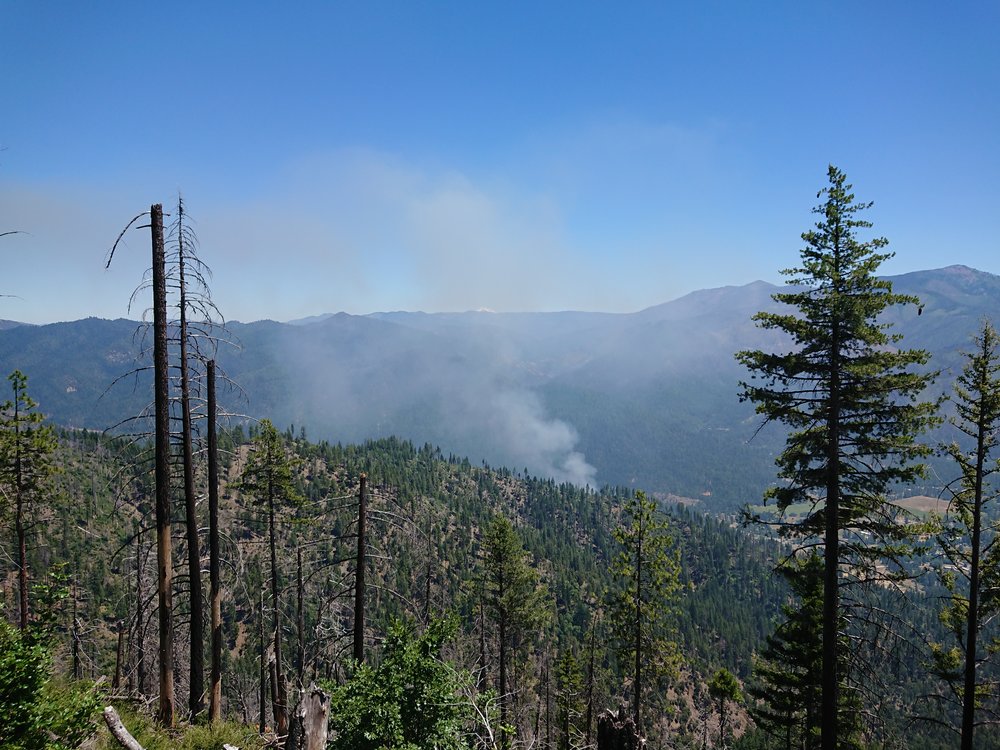 Once the big climb was over there was 3 smaller climbs before the final descent to a road, campsites and a spring which is where I wanted to camp. This stretch was not too bad.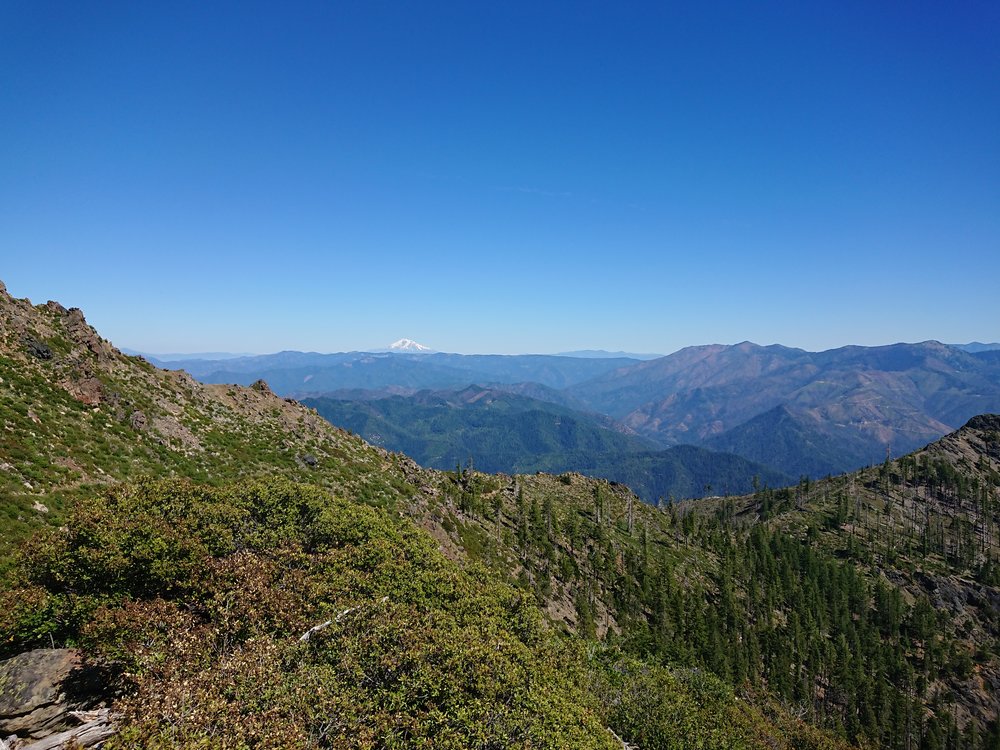 When I arrived there were two other tents there already. I claimed a spot and went to the spring where I immediately drank half a liter of water.
The site had a lot of mosquitos so I hurried with dinner and filtering water. Meanwhile I spoke a bit with the other hikers.
Tomorrow I do not have to make it a certain distance. I just have to arrive in Ashland the day after which is when I have booked my room from. I am eyeing a shelter 39 miles from here but it depends on the conditions tomorrow. That would leave me just 10 miles from the road to Ashland which will give me a lot of time in town. Since I am zeroing I do not really need to arrive that early.