Today I decided to change my plans and leave Etna in the morning instead of the afternoon. With this I want to pass Seiad Valley tomorrow.
I slept in the hiker hut and had some problems falling asleep. Once I fell asleep I slept rather well but as always I woke up rather early.
In the morning I had some breakfast that I had bought day before. After breakfast I mostly relaxed and used the WiFi until the hitch back to the trail around 8.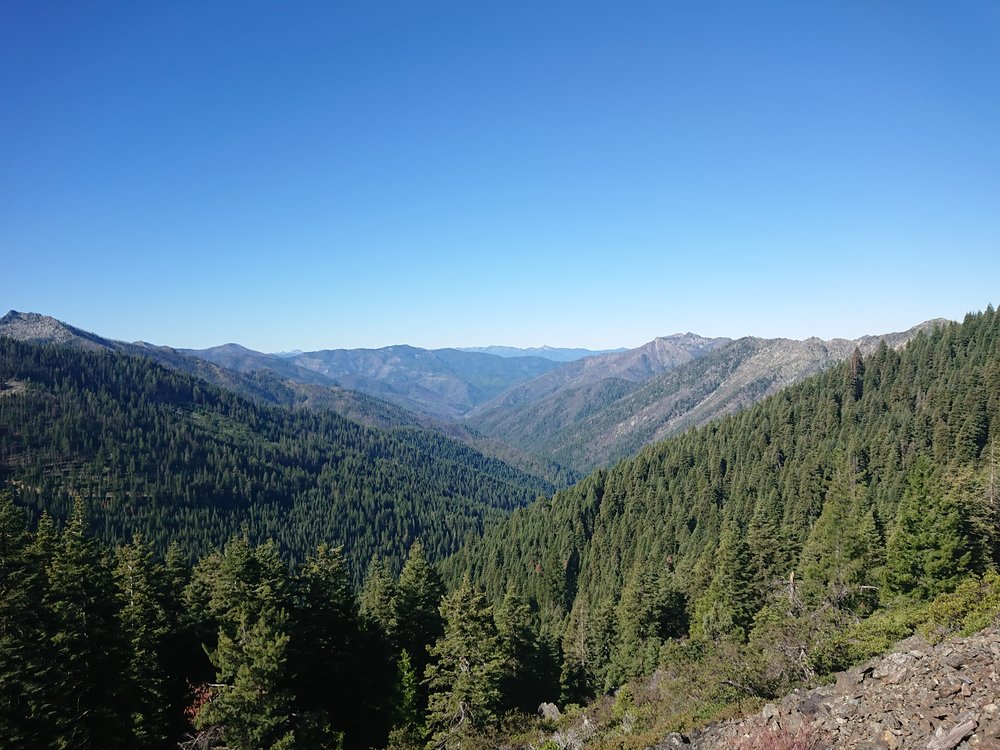 I started hiking at 0845 and wanted to do about 35 miles which would put me about 20 miles from Seiad Valley.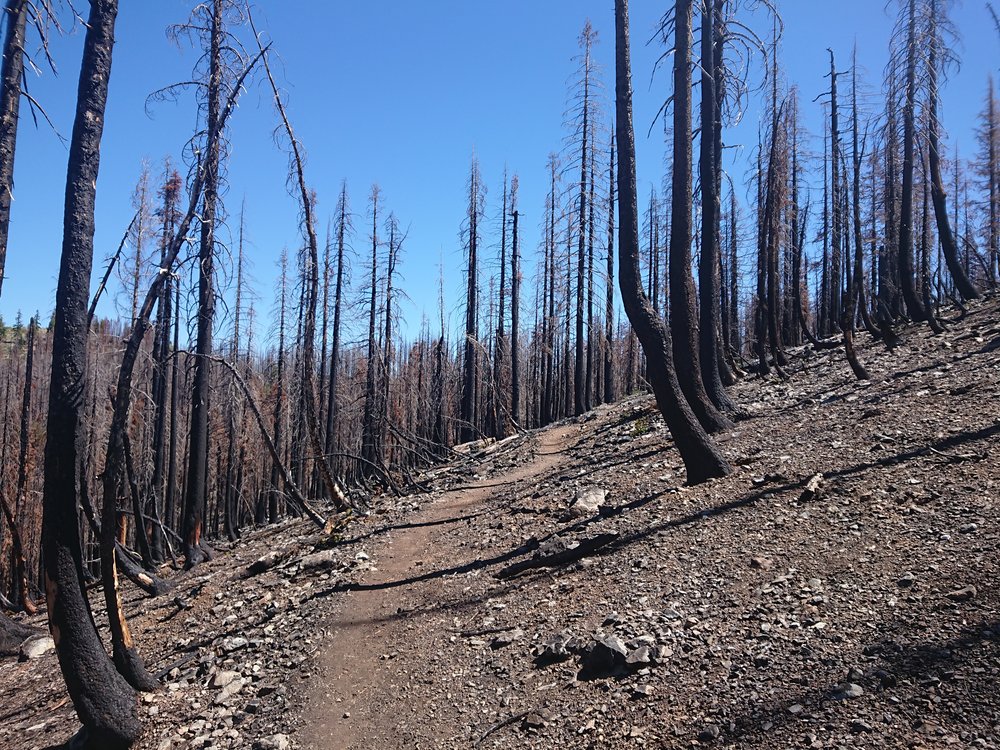 The day was lovely with a bit of wind at times which kept the temperatures down.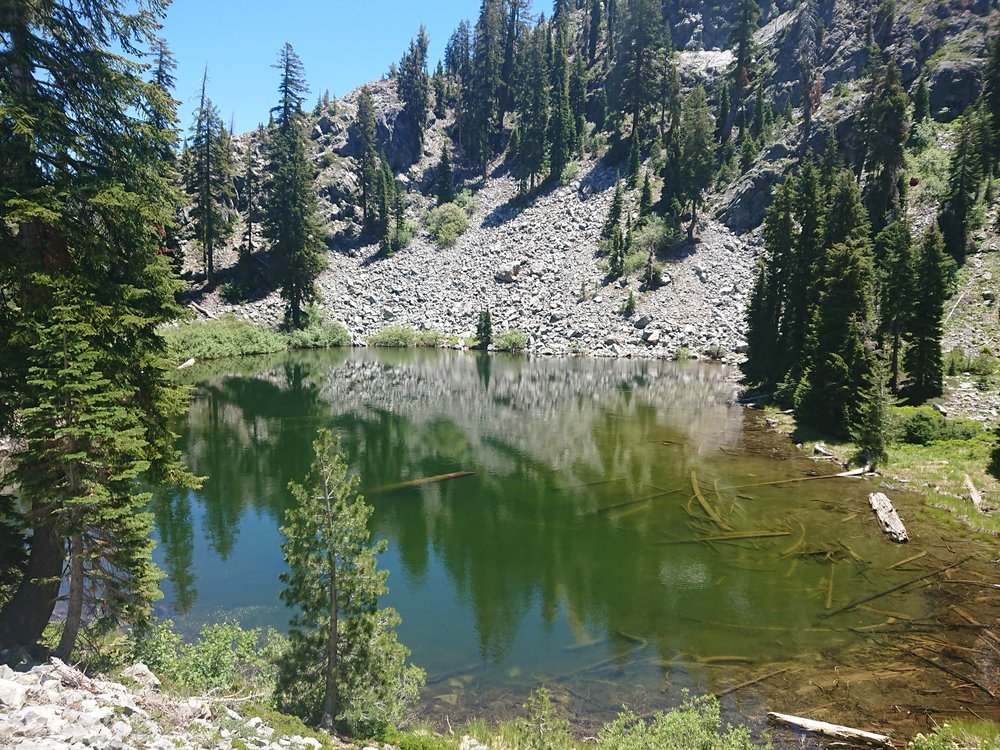 Mostly I had really good views as the trail was going along mountainsides. I can now also easily see that I am really getting to the Pacific Northwest. Everything is quite green. The trail did have quite some rocks at times though.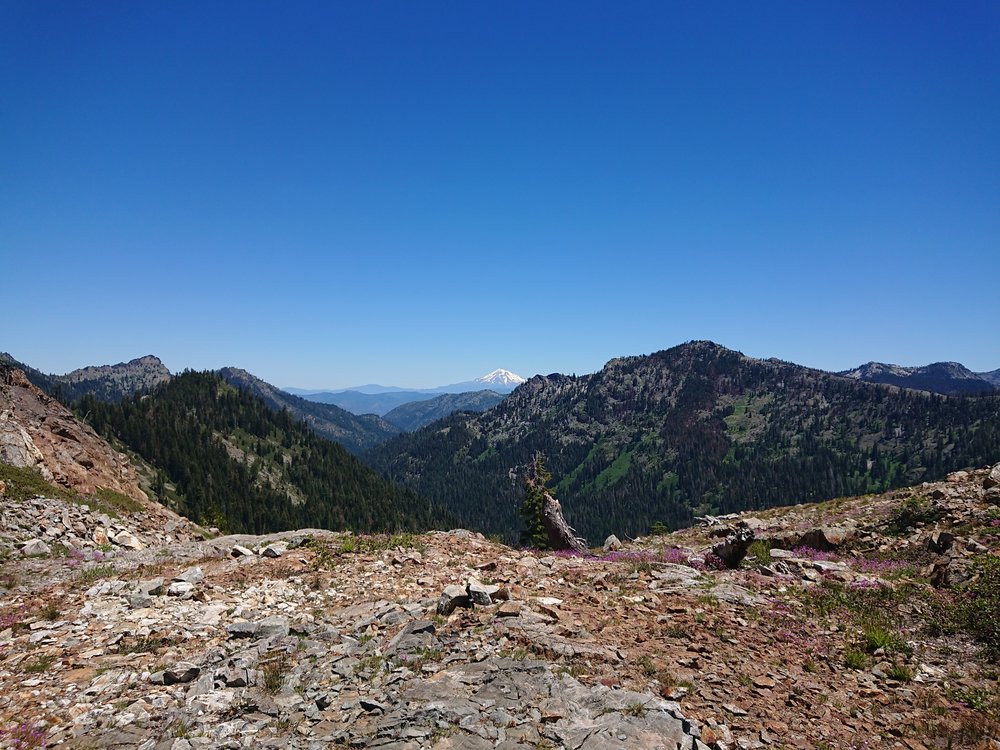 Once again I encountered a bit of snow but I could mostly avoid stepping on it.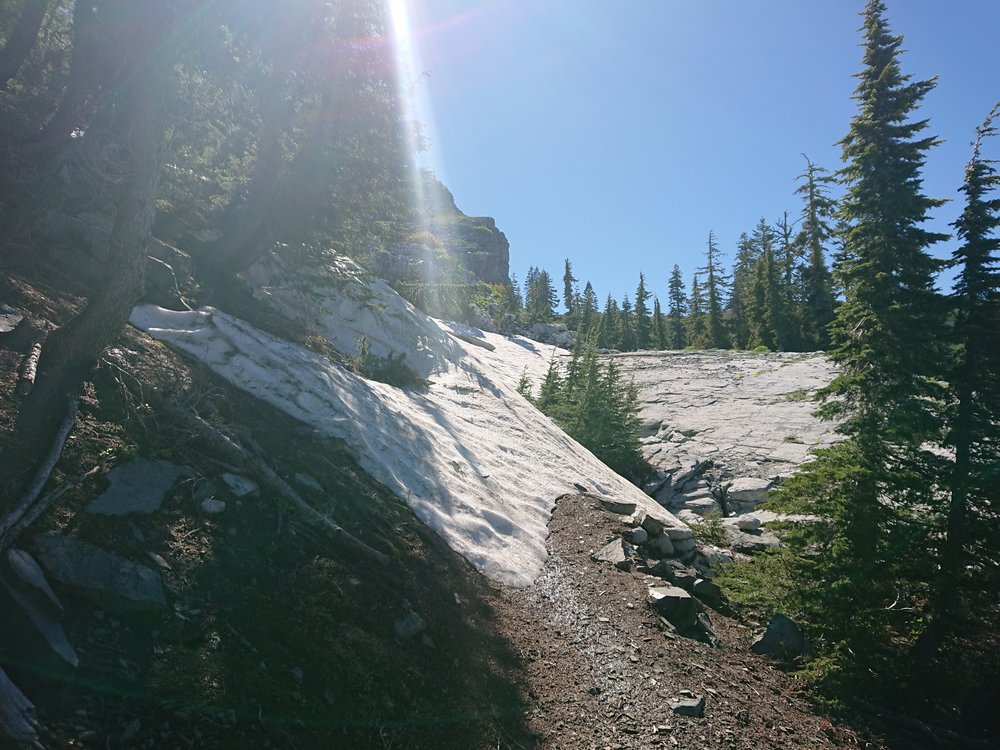 With the miles I am doing now I find I have to stop more often for water. Today I stopped twice. Luckily there have been no long water carries so I just carry 2 liters.
There was no really big climb or descent today but a lot of smaller ones. Tomorrow I will start the day with a long descent and then after Seiad Valley I have a very steep climb.
I might get up early tomorrow to get to Seiad Valley as early as possible. I want to make sure I get there no later than 14 as that is when the Cafe closes.
I have decided to replace my shoes in Ashland and use one more pair after that. This is because I remembered that people normally only use trail runners for 500-600 miles and mine will have more than 600 by then. Also other hikers in Etna recommended the same.