Today I had some of the best luck on trail and with getting on trail.
I did not set an alarm today but I still woke to an alarm as I had forgotten to cancel my usual alarm. I stayed in my bed for a while browsing the internet. After a while I got up and had a shower and packed most of my things.
For breakfast I went to Cravings where I had a piece of pastry, two belgian waffles and a chocolate milk. They actually had decent WiFi so I could do my blogging. I stayed at the cafe for a while doing all my blog posts.
Once I was done with my blogging I went back to my room and ate some of the snacks I still had remaining while charging my phone.
Once I had packed everything and double checked the room I checked out and started heading back to the trail. I started walking in the direction of the trail while trying to hitch with the passing cars. I expected to have to reach the outskirts of town before getting a hitch but I got a hitch within 5 minutes.
This meant I was back on the trail at 0950 and after crossing the road to maintain my unbroken footpath I was hiking.
My goal for the day was dinner at Drakesbad Guest Ranch and camping at the nearby campground. The reason for camping there is that a bear canister is required for overnight use in Lassen National Park. I no longer have my canister so I have to go through without sleeping where there are no bear boxes.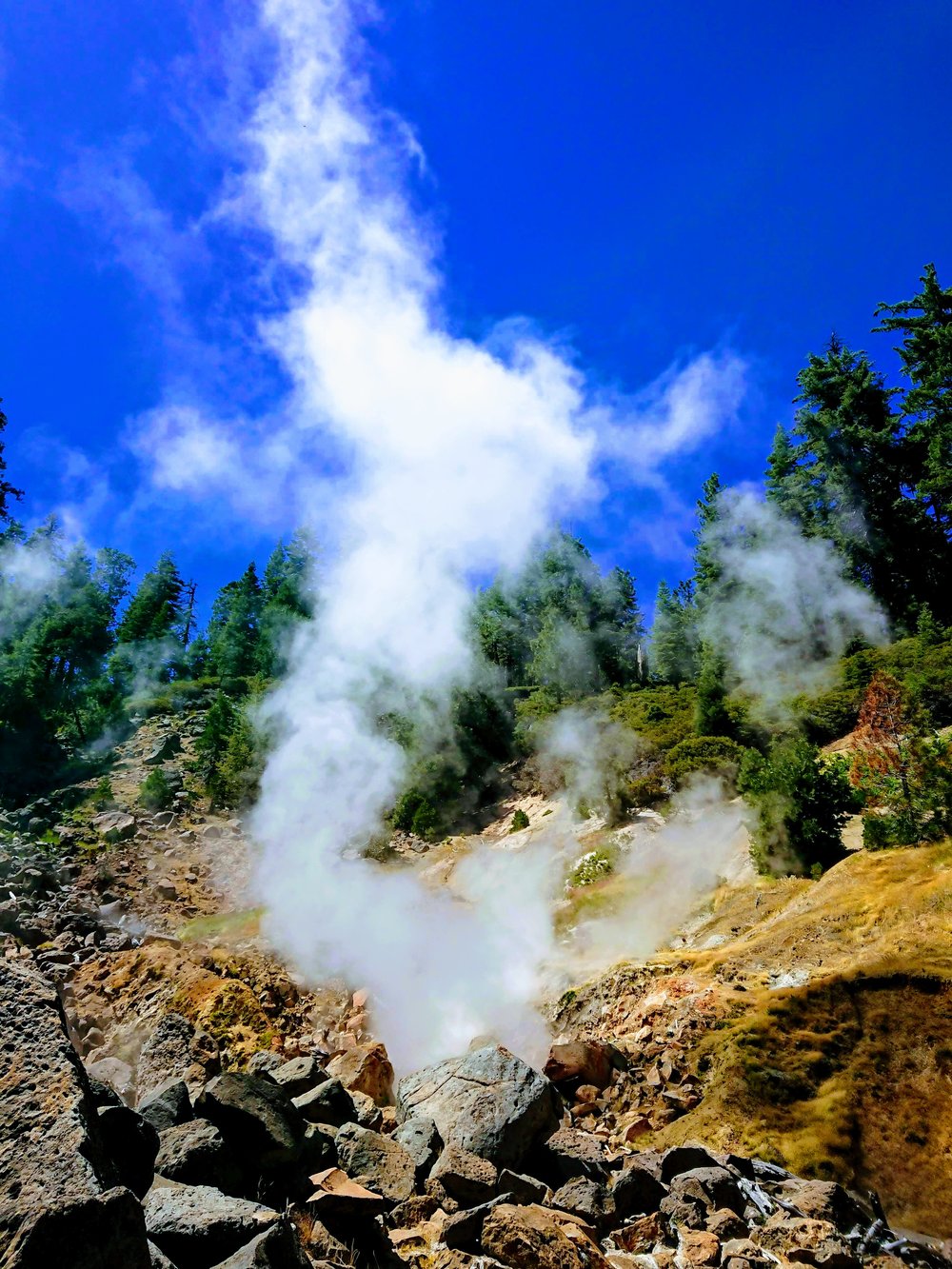 The trail today was mostly easy forest but with a few steep but short climbs. After entering Lassen National Park and close to Drakesbad I took a short side trail to Terminal Geyser which was a very impressive sight.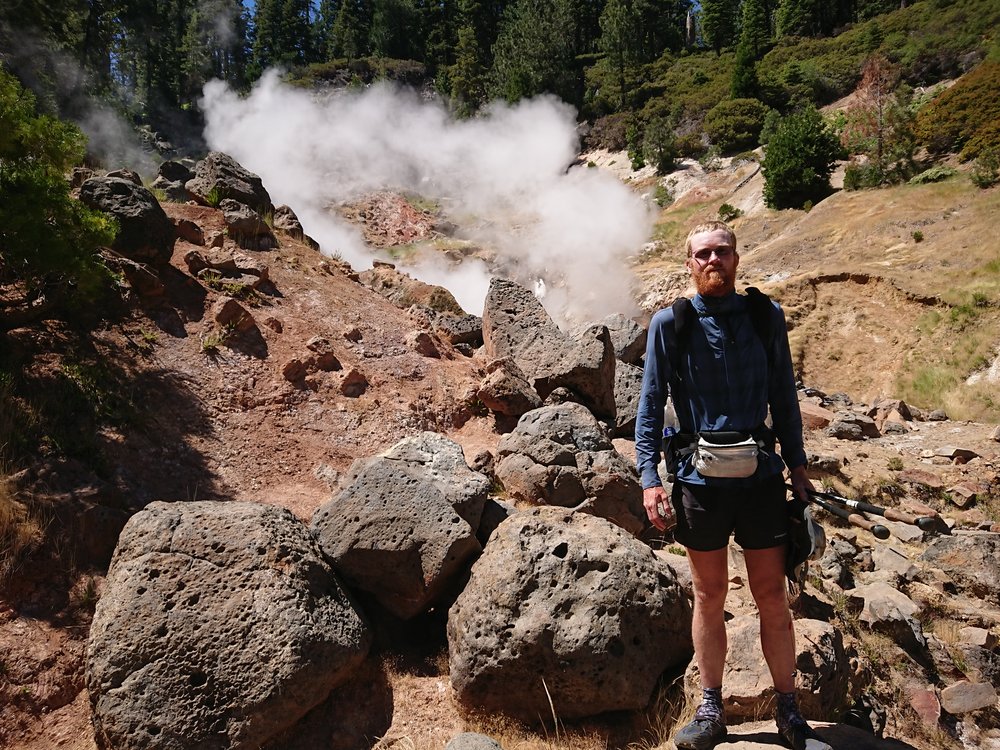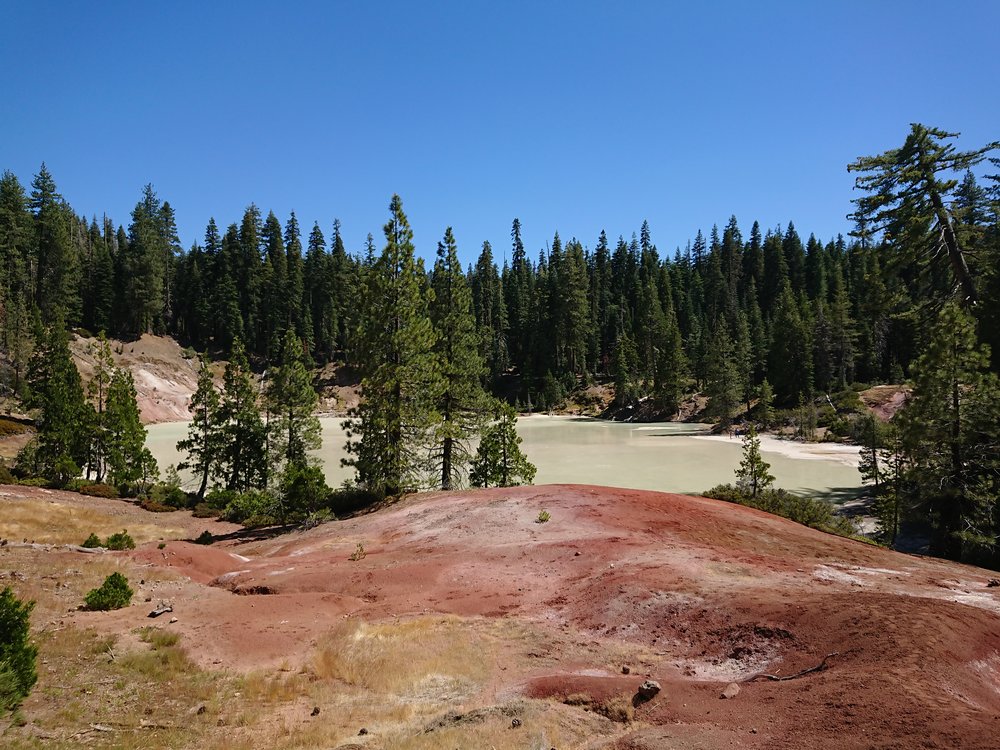 I hiked on to Drakesbad and upon arrival I inquired about dinner and was extremely lucky to learn that some guests had had to leave a night early. The manager gave me the room and with the room the free dinner. So tonight I get to sleep in a bed again. Also I get to start dinner at 1800 with the other guests because I have a room.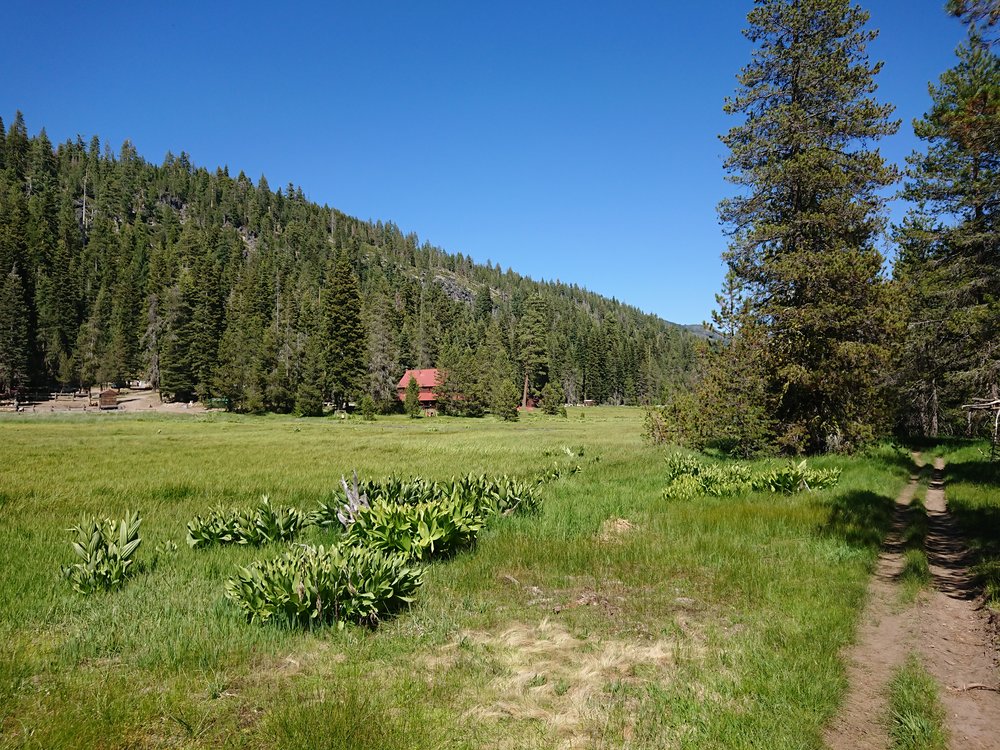 I also had a shower which was the second shower today but why not.
Dinner was barbeque and it was quite good.
I have only hiked 19 miles today but the only other option is to hike another 13 miles. This also sets me up nicely for camping at Old Station tomorrow which is 26 miles from here. Before camping there I want to visit the Subway Cave near Old Station.