My plan for today was based on my newly hatched overall plan until Chester which is that I wanut to pass Belden early on the 11th and push a good number of miles past it. This should allow me to arrive in Chester early afternoon on the 12th, I plan to stay the night in Chester and this should allow me to do laundry and get doune value out of my accommodation. So I was planning at least 30 miles again today.
Today as I was enjoying the last 30 minutes in my sleeping quilt I started noticing what sounded like rain drops. I had not setup my tarp so I immediately sprang to action and packed everything waterproof. Not the nicest way to get up in the morning but there was not much to do but start hiking.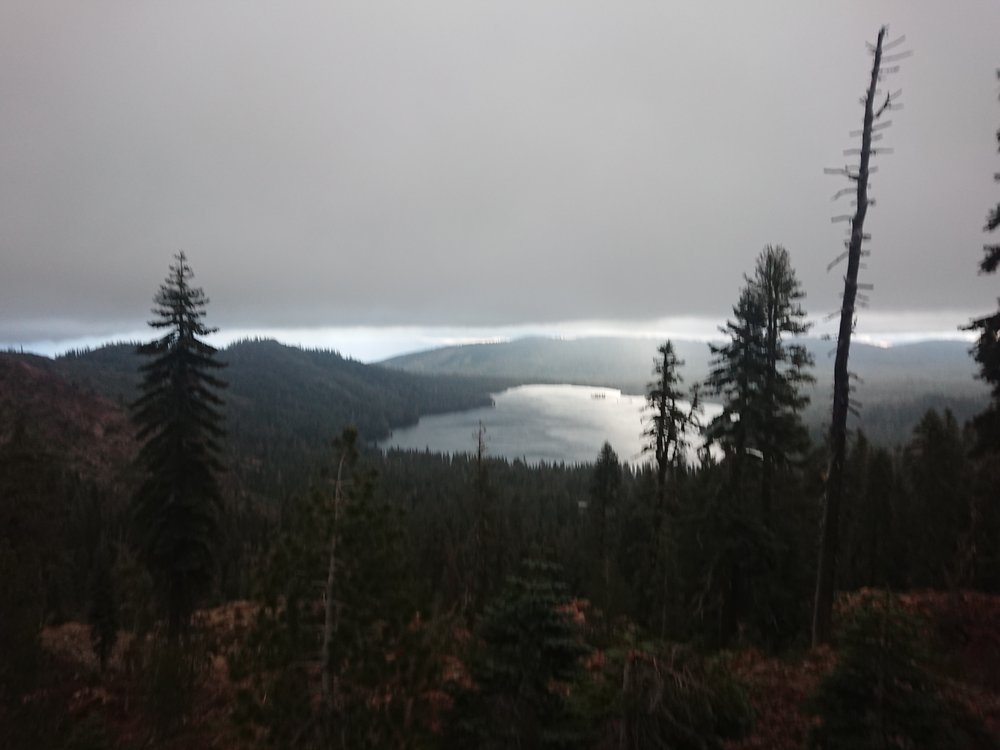 The weather stayed wet though it never rained much I was in the clouds for a long time. This meant I did not have much in the way of views and at the same time a fierce wind made it very cold.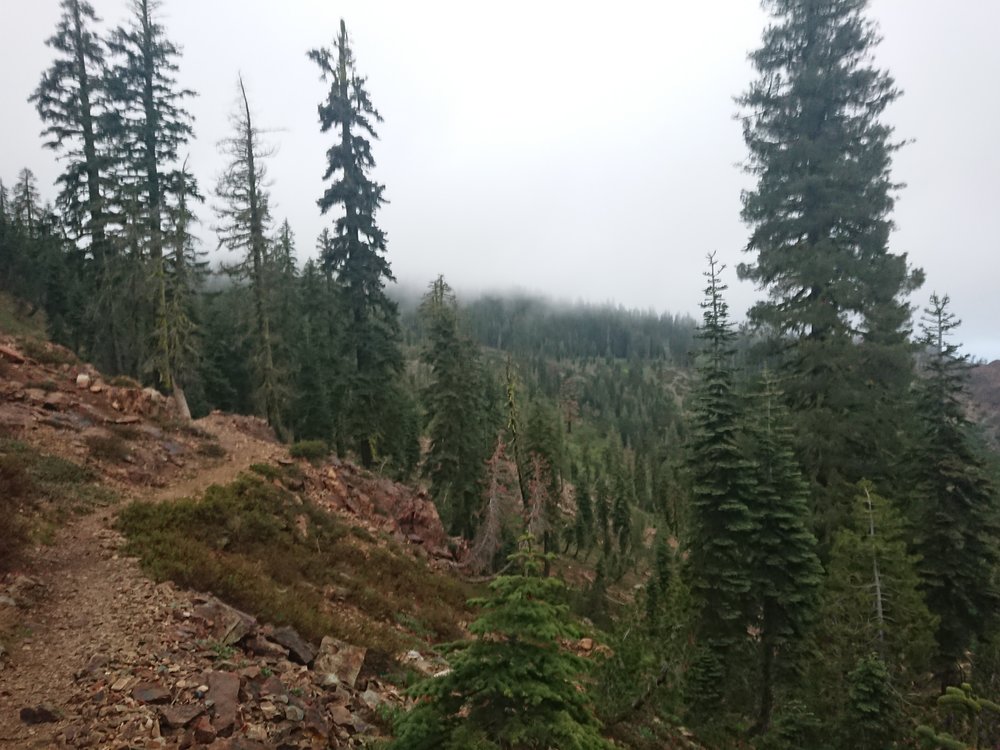 I did stay pretty comfortable in my rain gear as I kept hiking. Luckily around 10 the clouds started breaking and I removed my rain gear.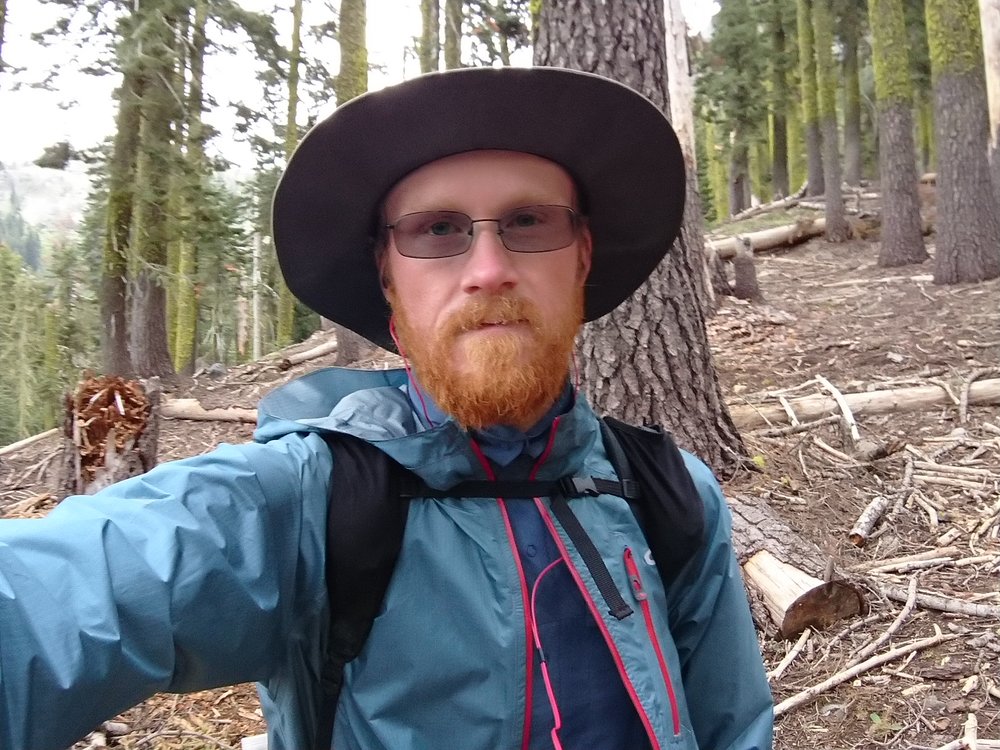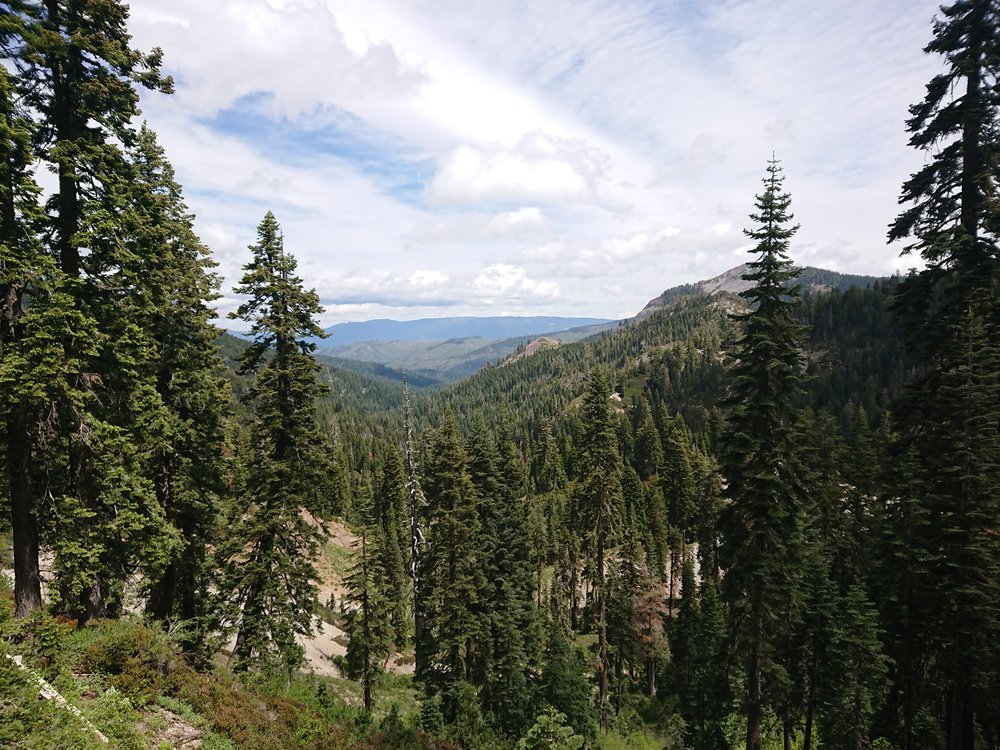 There seem to be plenty of water sources this early in the season so I never had to carry much water. I like to start the day with 2 liters where one is an electrolyte mix.
I stopped for lunch at a dirt road and managed to dry and air some stuff in the periodic sunshine. After lunch I put on my rain jacket again as I felt cold, I later removed it again.
As I got closer to the original campsite I had planned I decided I would like to push further since that would allow me to head past Bucks Lake tomorrow for snacks and food.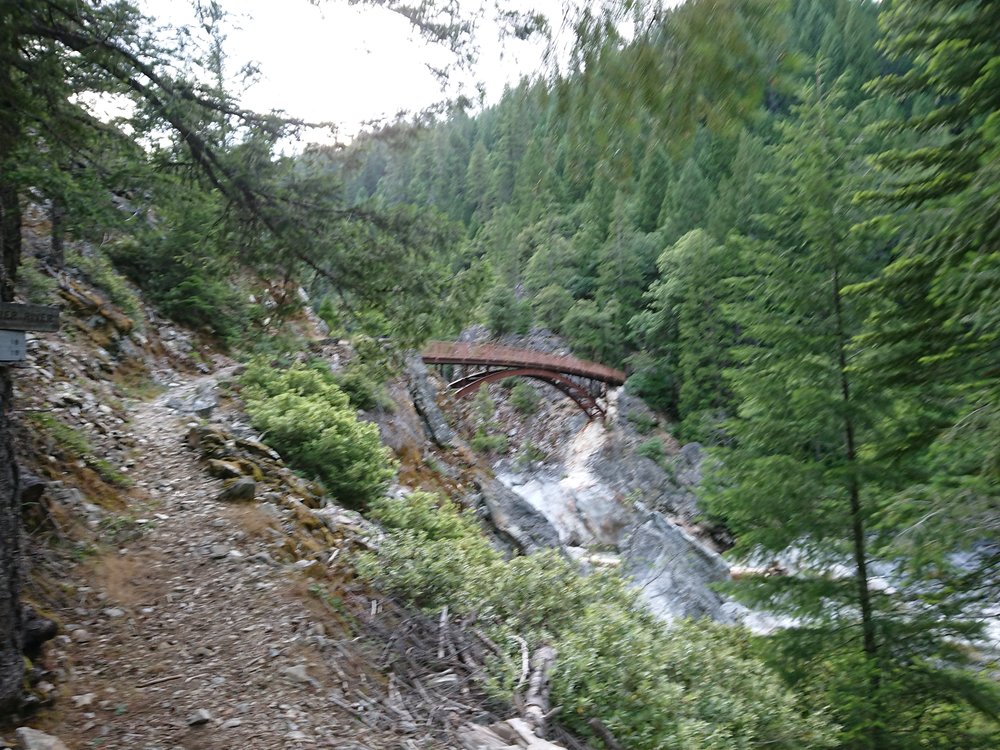 The next campsite was at 1249.8 miles which would make this my longest day yet, luckily the last 4 miles or so we all downhill so I arrived around 1900.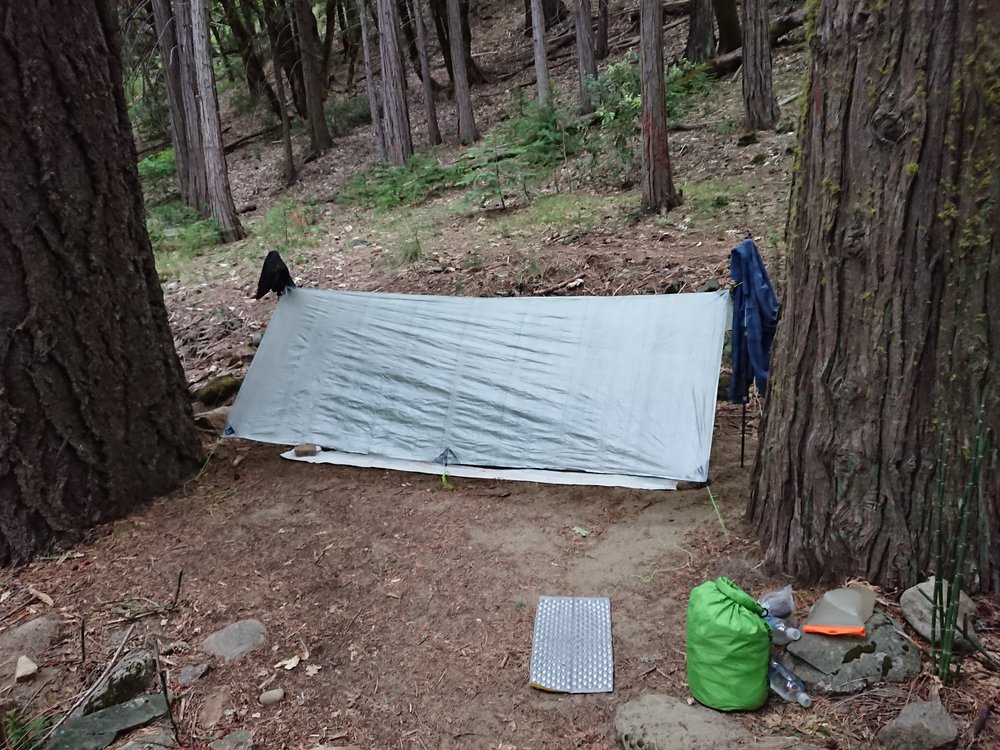 I met a few other hikers, some in the morning packing up in the rain and some people heading south who probably flip flopped north to avoid the snow in the Sierra.