Today I would be resupplying in Sierra City, because of my low food consumption on the last stretch, this resupply was not really necessary. But since I had already sent my food there I figured I would just carry it and eventually consume it. It does annoy me that I so grossly miscalculated.
I had already decided I would stay in town a while and get breakfast and lunch. Generally from now on I going to try and take town meals in to account in my resupply.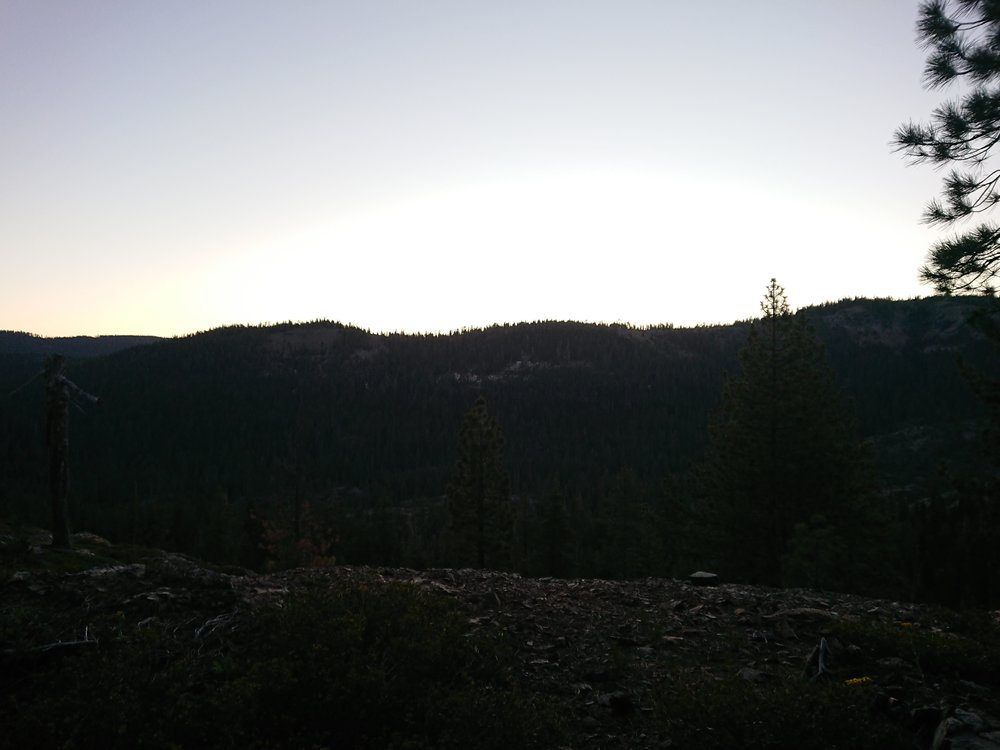 I had set my alarm for 0500 as I wanted to get to town for breakfast. Because of this I only ate a small bar on the way, not really helping the situation of me having too much food.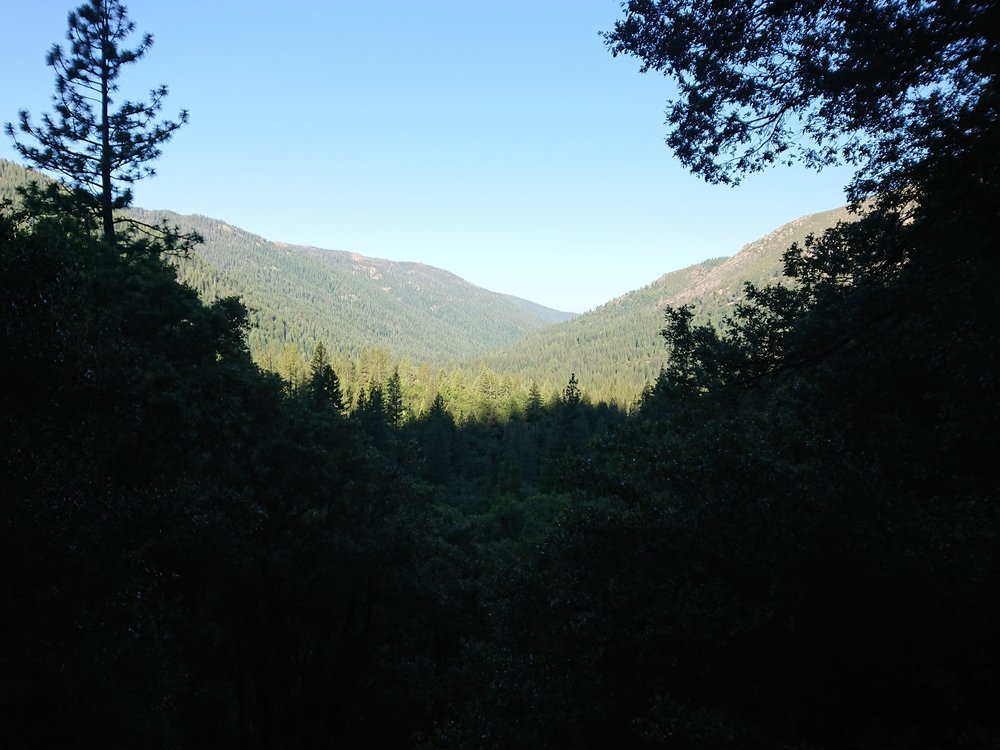 It was almost downhill all the way to highway 49 that leads to town. As I arrived at the highway I started walking the 1.5 miles to the small city. However I was lucky and got a hitch quickly.
I went to Red Moose Cafe for breakfast and had Eggs, Sausages, Pancakes and a hot cocoa.
After finishing breakfast I went to the store while making a small detour by the bakery on the way. As I arrived at the store I realised it was not open yet so I waited outside while using the slow WiFi.
When the store opened I picked up my package which is self service so not much security. I also bought a juice.
I took stock of my food food supply and realised I have more than enough to reach Chester which is the supply stop after Belden. Carrying more food than necessary is not really optimal but it does allow me to only go to Belden for a meal, snacks and drinks. Belden is right on trail so I will be passing right by it anyway.
After fitting all the food in my food bag I used the WiFi and tried in vain to post some blog posts. Sadly the WiFi was to slow to upload the pictures. I had no cell signal so WiFi was the only option.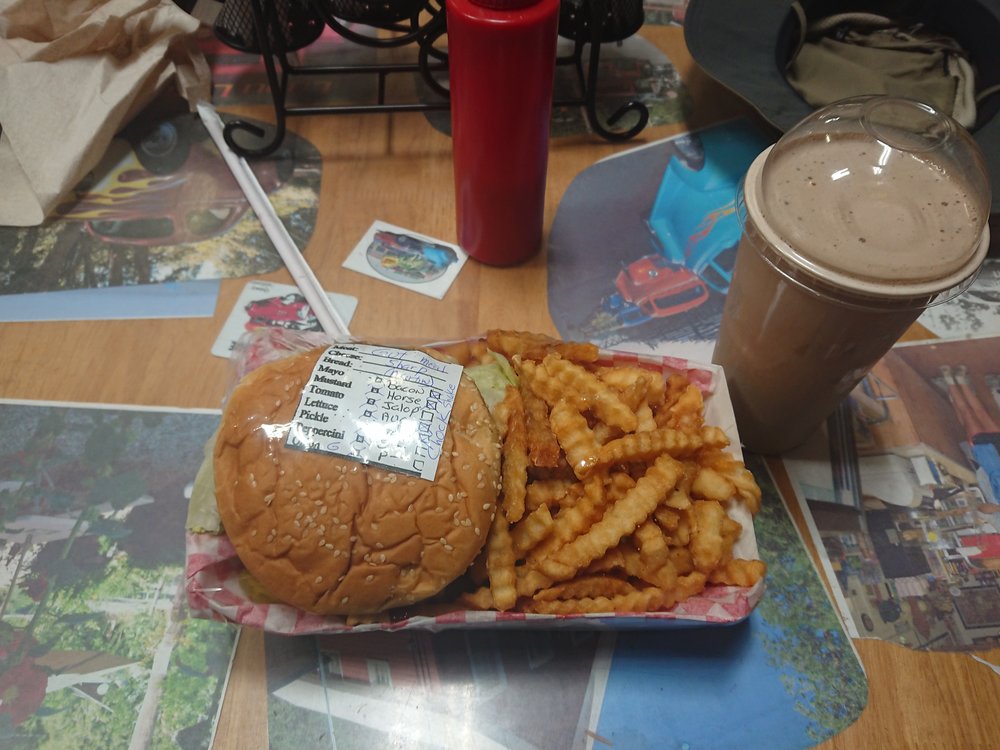 For lunch I went all out and ordered the Gutbuster meal with a Milkshake. The Gutbuster is a 1 lb Burger that I had with fries. The burger was very greasy and delicious, though I think I'm the future I will not eat that much especially when I already am carrying too much food.
Today had a lot of elevation change. Last night I camped at 6447 ft, descended to Sierra City at 4200 ft, climbed to 7400 ft, descended to 6100 ft, climbed to 7400 ft again before finally descending to my camp at 7000 ft.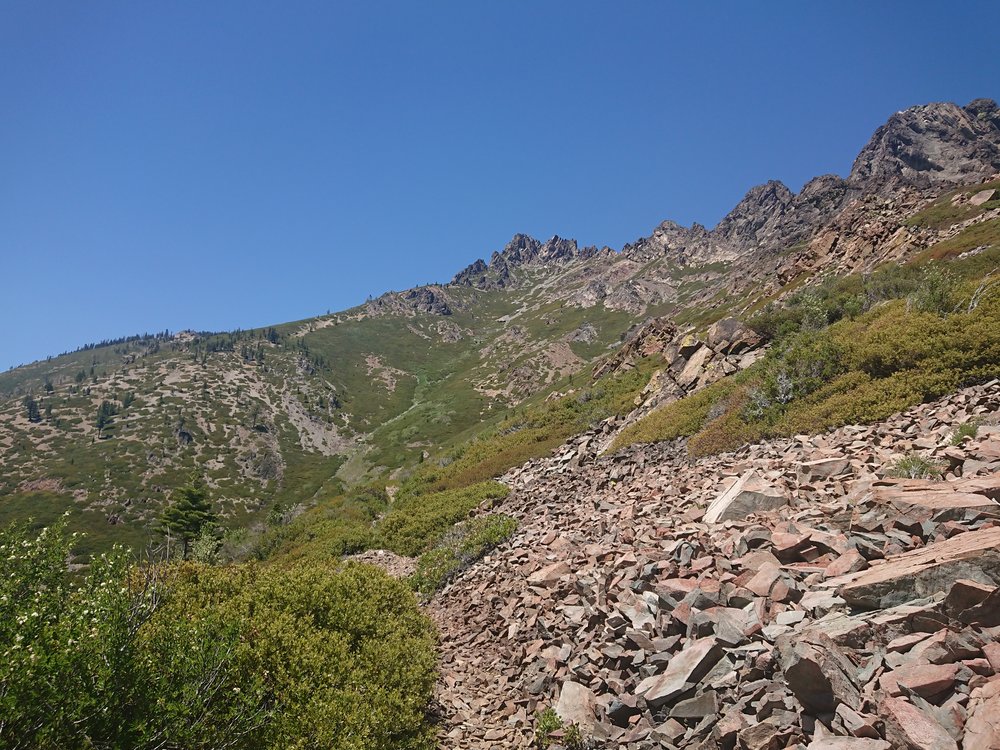 The climb out of Sierra City was especially tough as it was so long and I did it at midday. At the top of the climb I had the option of climbing another 1000 ft or so to Sierra Buttes Lookout. If I had not been carrying all the extra food I would probably have done it but I did but why to do it with my relatively heavy backpack.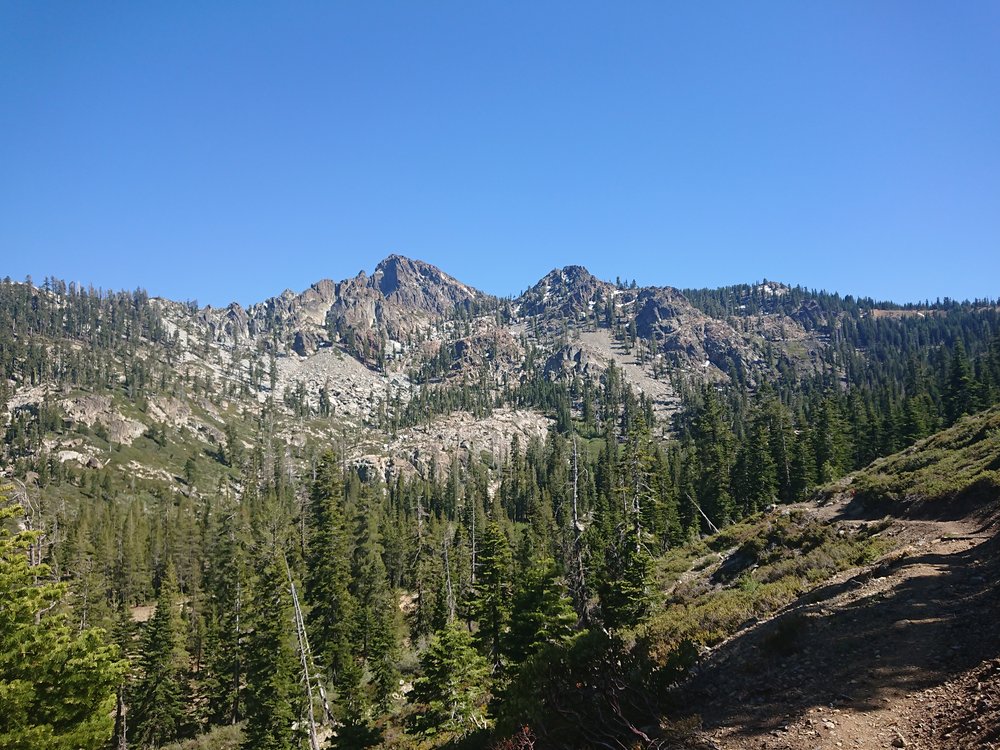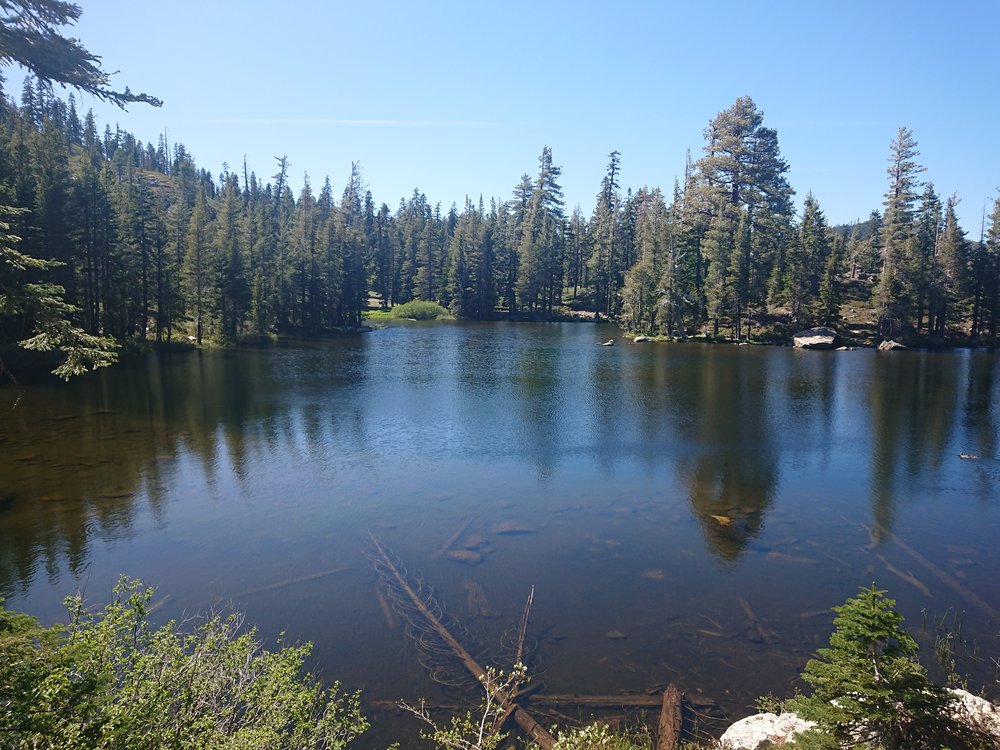 During the climb I also passed 1200 miles but did not see any marker.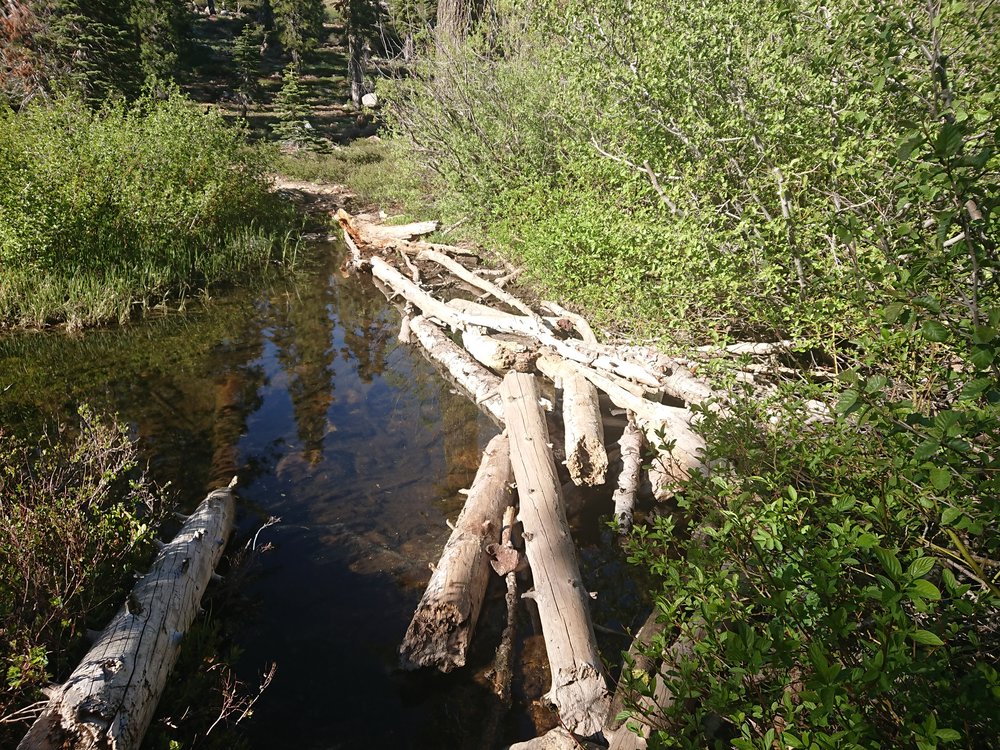 Today was the first day in a very long time on trail where I did not have to walk on snow. I did see 1 or 2 and patches near trail but nothing I had to traverse. This is quite the nice change from earlier.
Today I meet quite a few hikers who had either skipped ahead or flip flopped to avoid the snow in the Sierra. Even though I had some rough times I am happy I went straight through. Apparently there are only like 9 or 10 ahead of me who have done the same. I believe they are all moving rather fast.