Today my goal was to push close enough to get to Sierra City early tomorrow and have breakfast and lunch there before moving on.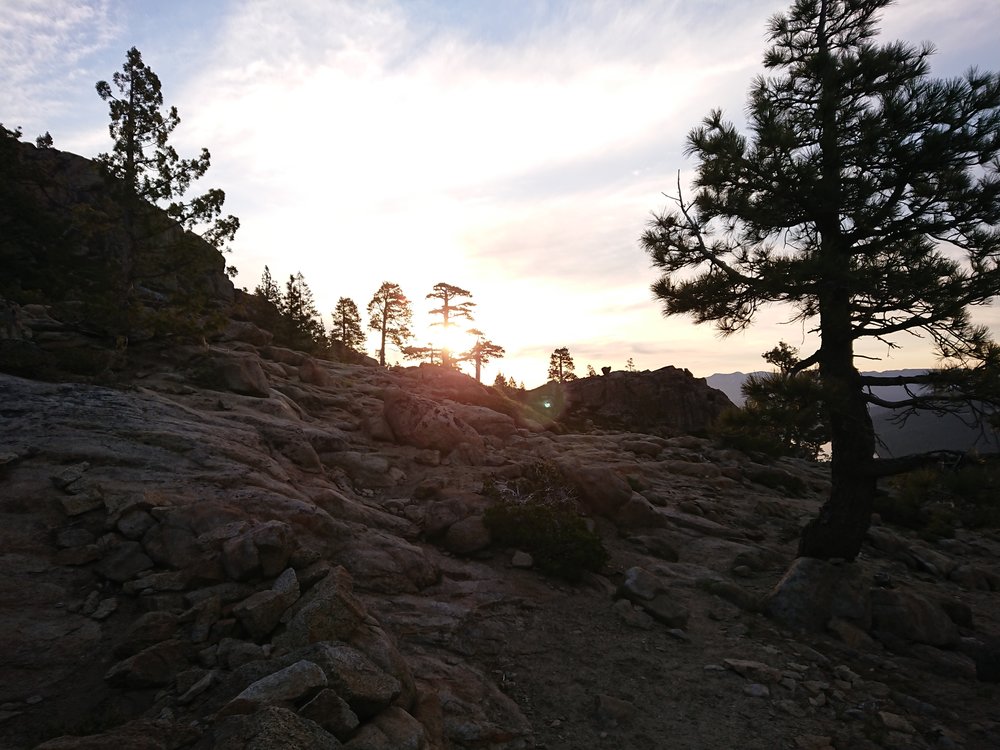 Again today there was a lot of climbing to be done. But none of the climbs seemed to go very high so I did not expect any extended snow travel.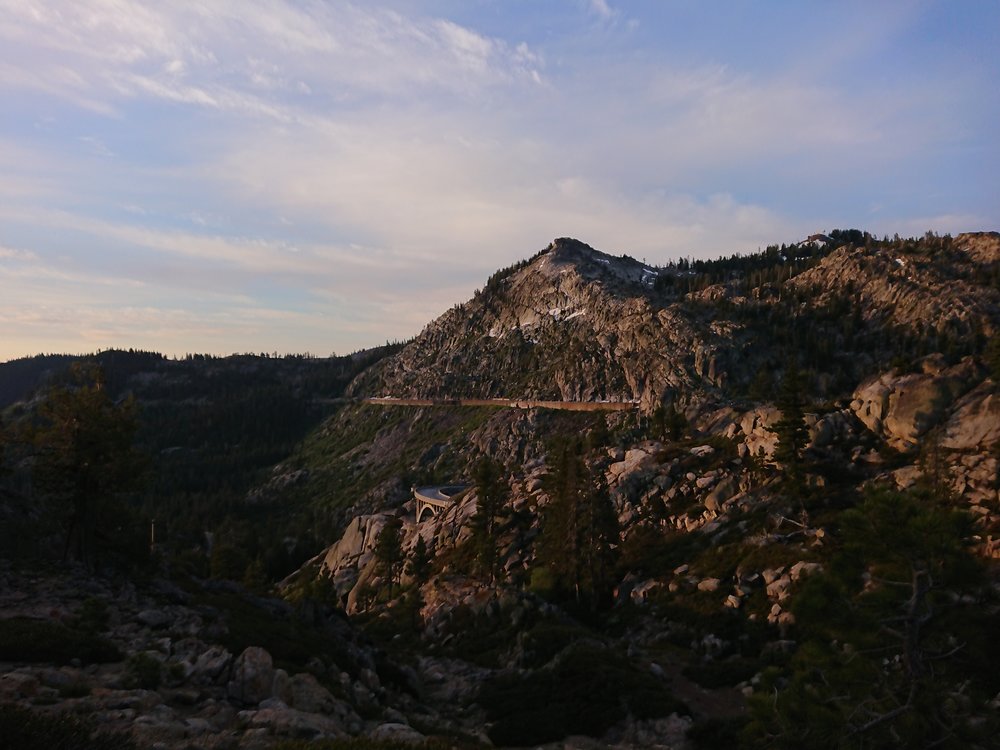 Before the climbing began I had to cross the I-80. Near this place there was a rest area with some vending machines, since I hit it in the early morning I got a juice and refilled my water bottles.
After this the first climbing began. The climbs of the day were close together but not too bad. The first couple had the worst snow but nothing compared to what I have already passed.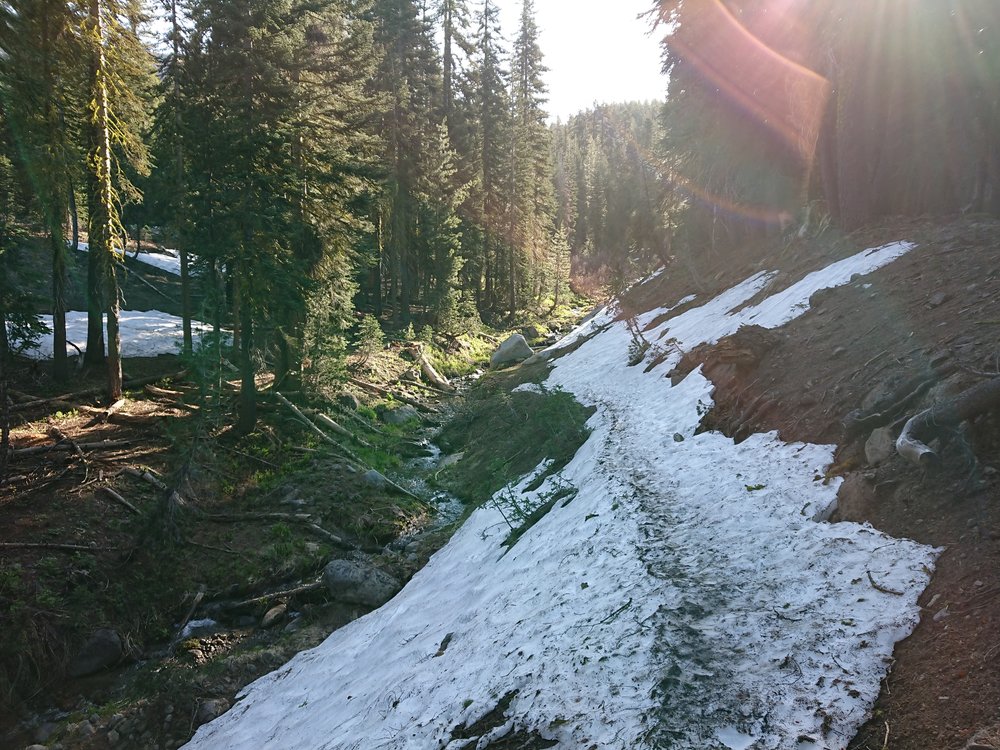 The last two climbs of the day had no snow which was a nice surprise.
Around lunchtime I met two hikers hiking south, they were doing sections. They told me that there might only be like 9 people ahead of me that have gone through the Sierra. Maybe I will meet some of them up the trail. Though I expect they are moving very fast as well.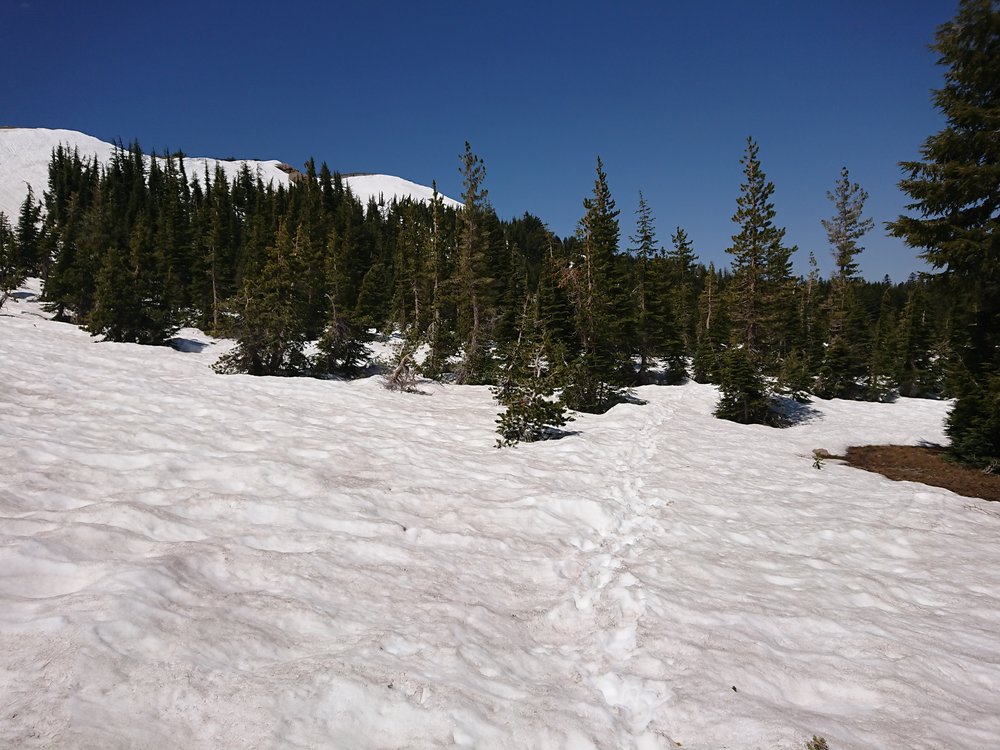 Today the snow was generally a lot better than I had feared so I was happy. Also after lunchtime my feet were mostly dry and by EOD they were completely dry.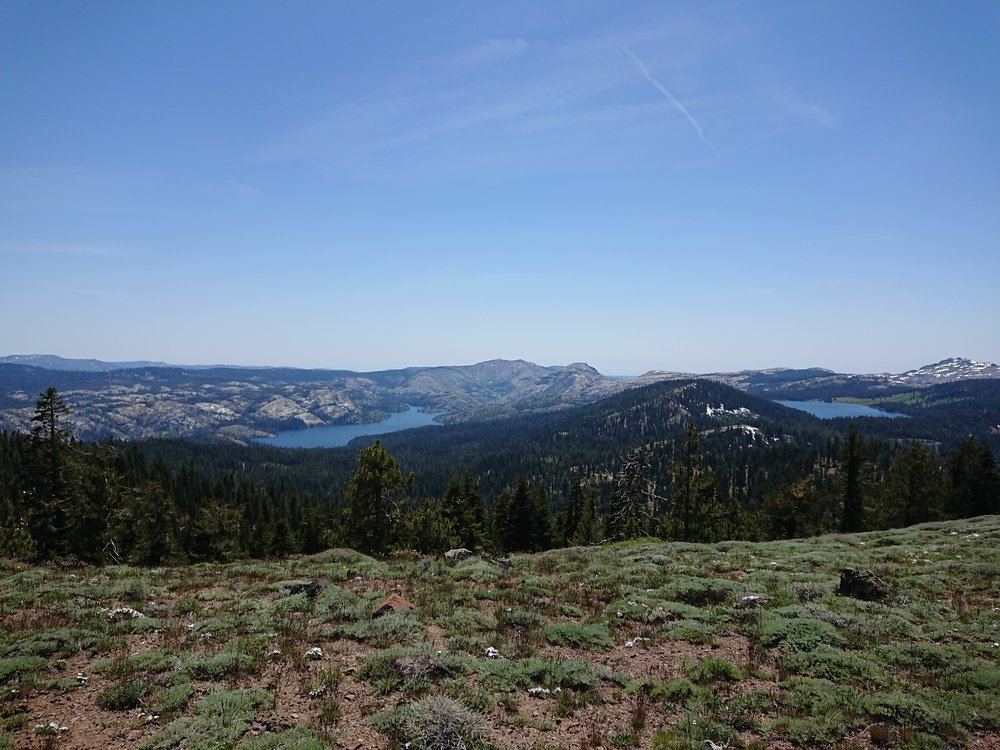 I camped about 8 miles from the highway going to Sierra City and most of the way there should be downhill. Most of the campsites I have had recently have had a lot of mosquitos which means I quickly seek the shelter of my bivy.