When I left South Lake Tahoe I did not know about Donner Ski Ranch located near Donner Pass. However last night as I looked ahead I noticed it located 30 miles ahead and they serve food. So there was my goal for the day. The trouble was that there was a lot of climbing and an unknown amount of snow in the way.
Even with my ambitious goal I decided to set my alarm for 0530 as that should allow me to start at 0600 which is exactly when I got started.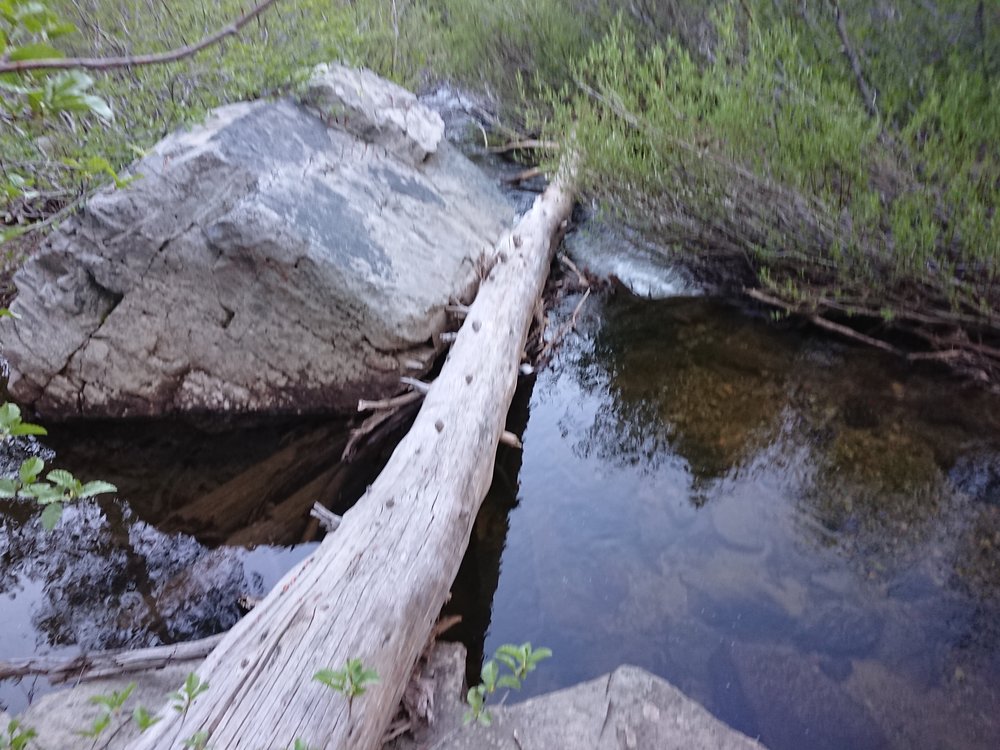 The day consisted of a number of climbs: View of McKinney Bay, Alpine Meadows Ski Area, Squaw Valley Ski Lifts, and Tinker Knob.
The climb to the view of McKinney Bay was good and I did not encounter a lot of snow. The view was really good and I actually had a similar view for a long time during the day. The descent had some snow but it quickly disappeared.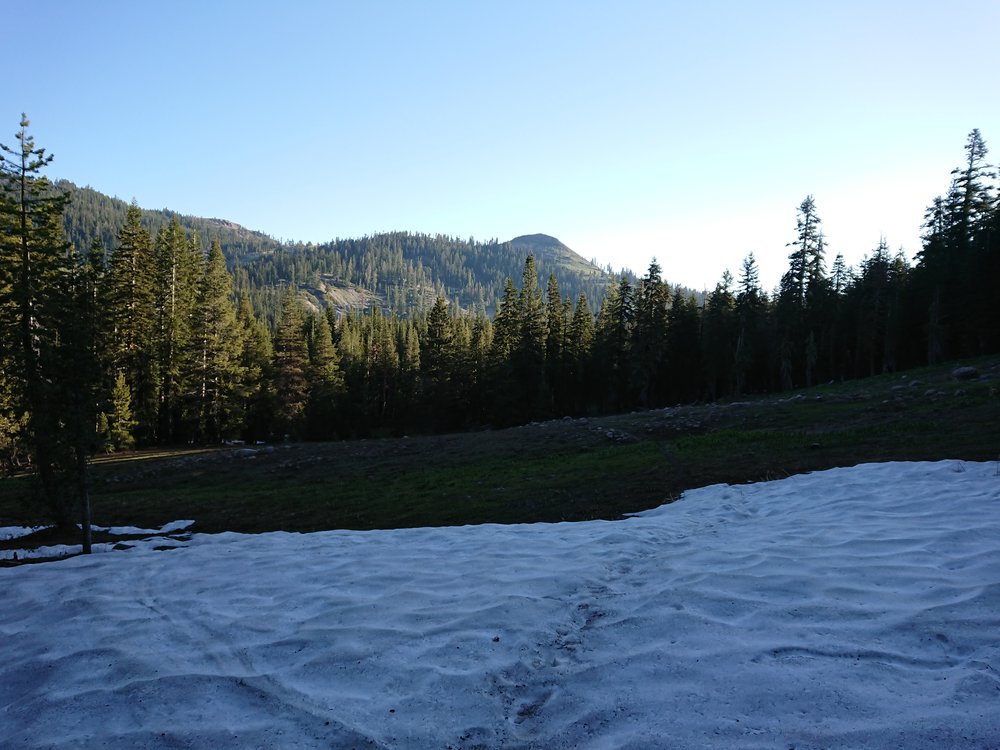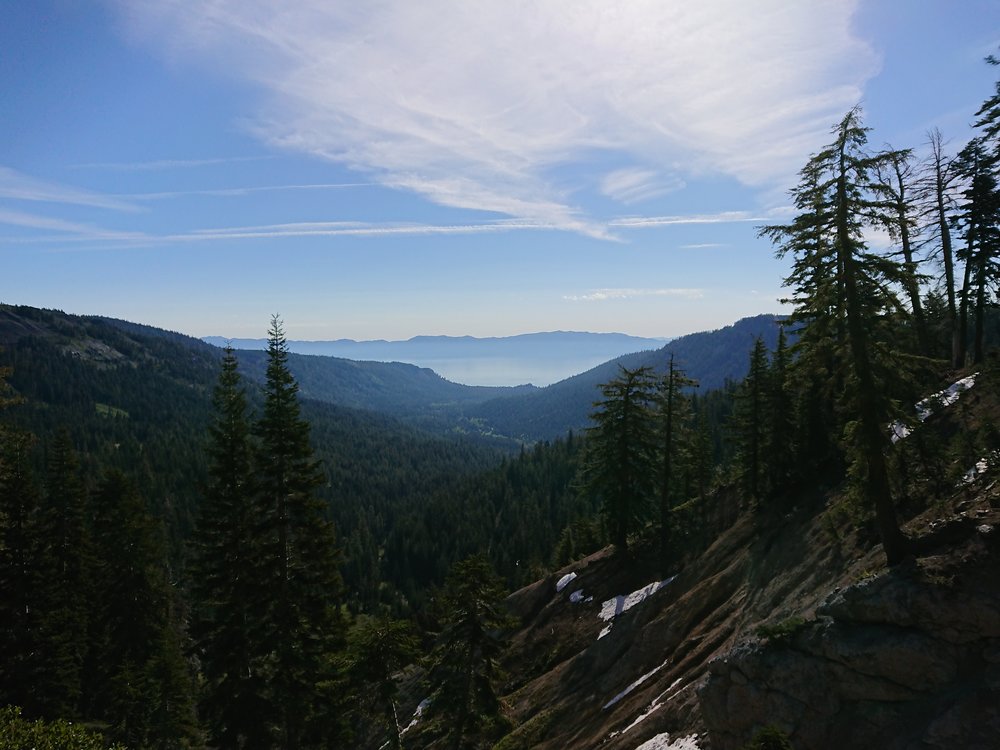 The next climb was a bit worrisome not because of the climb itself but because at the top I would be staying above 8000 ft for quite a few miles. This had me doing quite some snow travel especially near the ski area.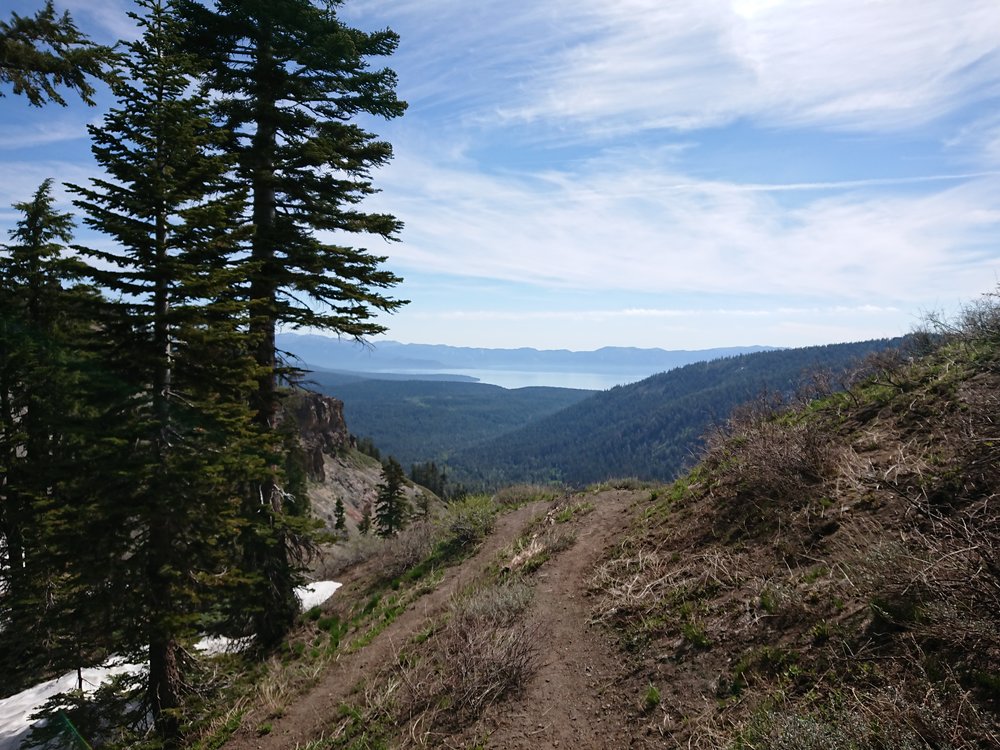 Next climb to Squaw Ski Lifts had a lot of snow near the top and especially over the descent. I still managed to maintain a good pace as I did not post hole.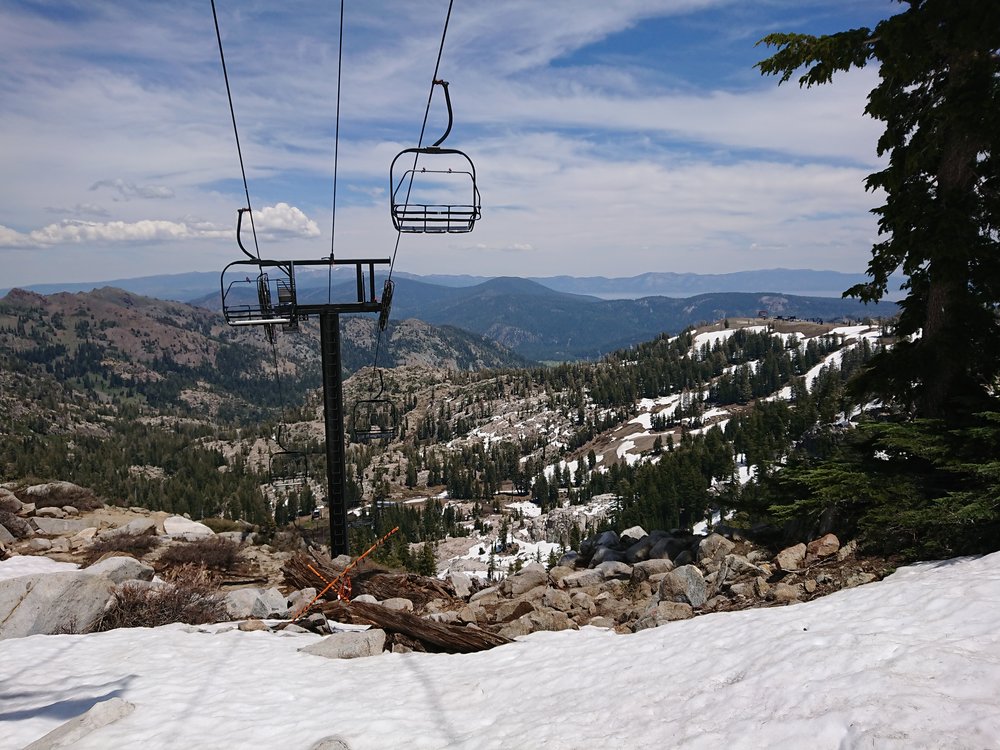 The highest point of the day would be Tinker Knob do it had me worried especially as the descent is very slow. Luckily the climb had barely any snow but it was still tough just because it was so steep and long. When I reached the top I saw quite some snow but after the initial snow I saw mostly snow free trail near the ridge.
This made going down very easy and there were only a few snow patches to cover. One place in particular was very steep and crossing that was only really possible because of footsteps.
Once I really started the descent to Donner Pass the snow quickly became more and more patchy and I could speed up spurred on by the thought of food.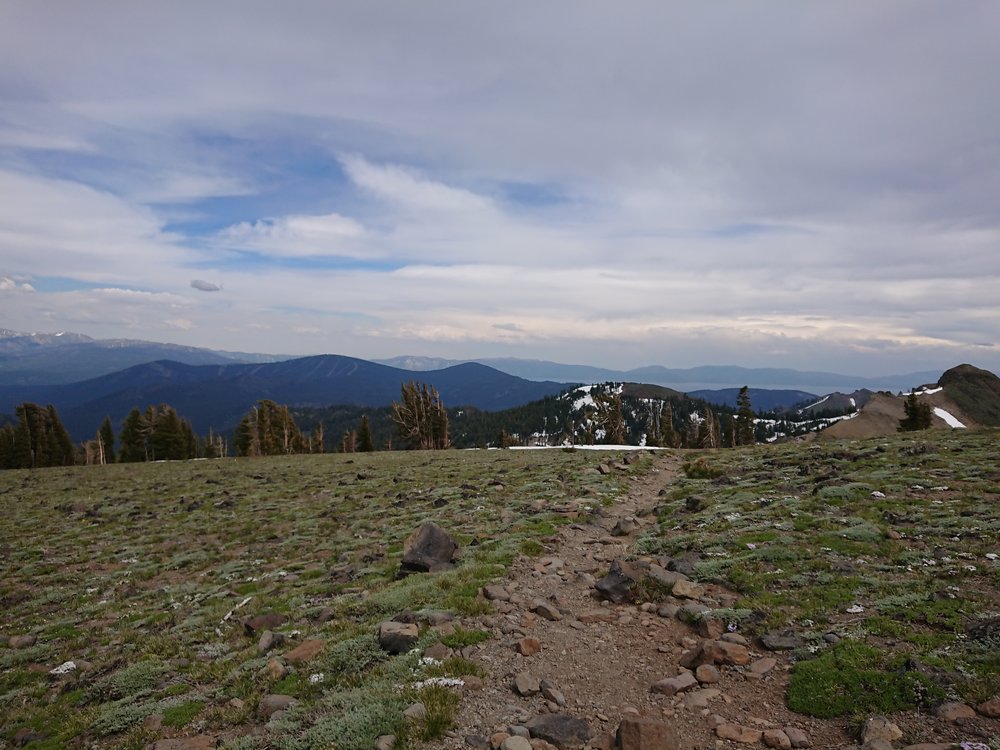 I reached the ranch at 1815 and everyone was very welcoming and impressed that I was thru hiking. I ordered a ton of food, especially considering I had only left South Lake Tahoe the day before.
I stayed at the Ranch for some time as there was a camp only 0.5 miles up the trail. I did my journaling there.