Today I was keen to get back to the trail after 3 nights in South Lake Tahoe. At the same time I was a bit anxious about the conditions ahead as I did expect at least some snow. As I am now hiking alone I do not exactly have a plan for each day but will rather just see how the day goes.
I wanted to get back to the PCT as early as possible but obviously wanted to take advantage of the hotel's breakfast one last time. So I got up well before the breakfast started at 0630 so I had everything packed and was at the breakfast when it opened.
After breakfast I checked out and headed to the bus stop. I had decided to use a bus and then Uber back to the trail. The bus was to reduce the price of the Uber a bit. All in all I was back at the trail and started hiking at 0812.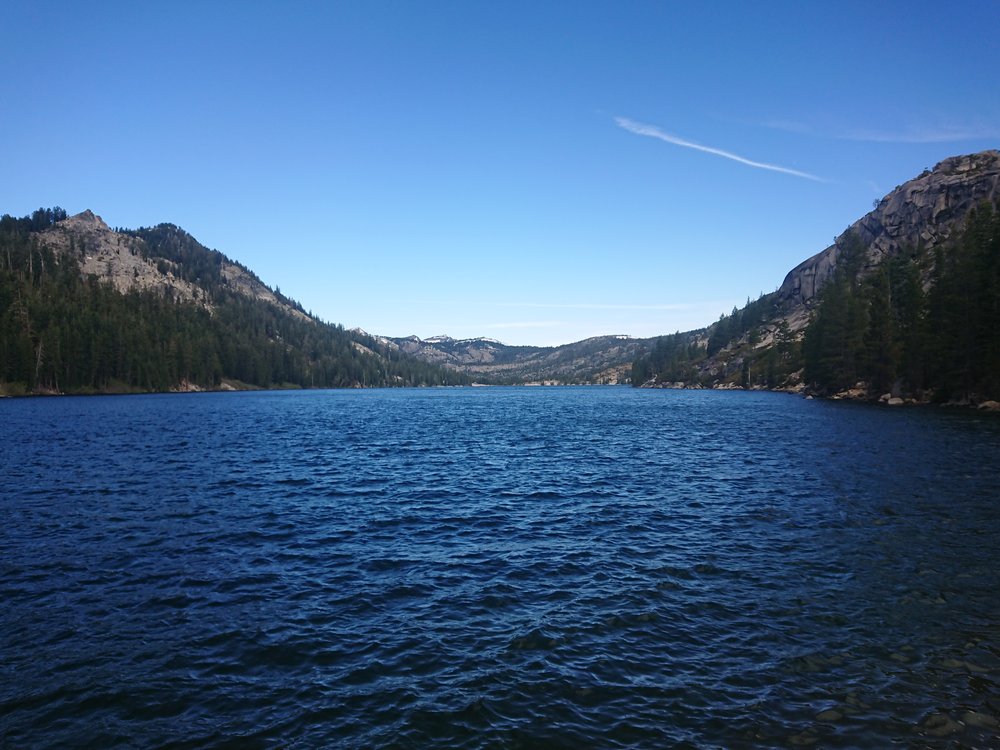 Once again I had bought too many snacks while in town so I had packed some out. I had also packed out some fruit from breakfast that I ate at the last trash cans which was at Echo Lake.
After Echo Lake the trail climbed a bit to reach Lake Aloha. I met a lot of non PCT hikers today so I am guessing this is a very popular area to hike in.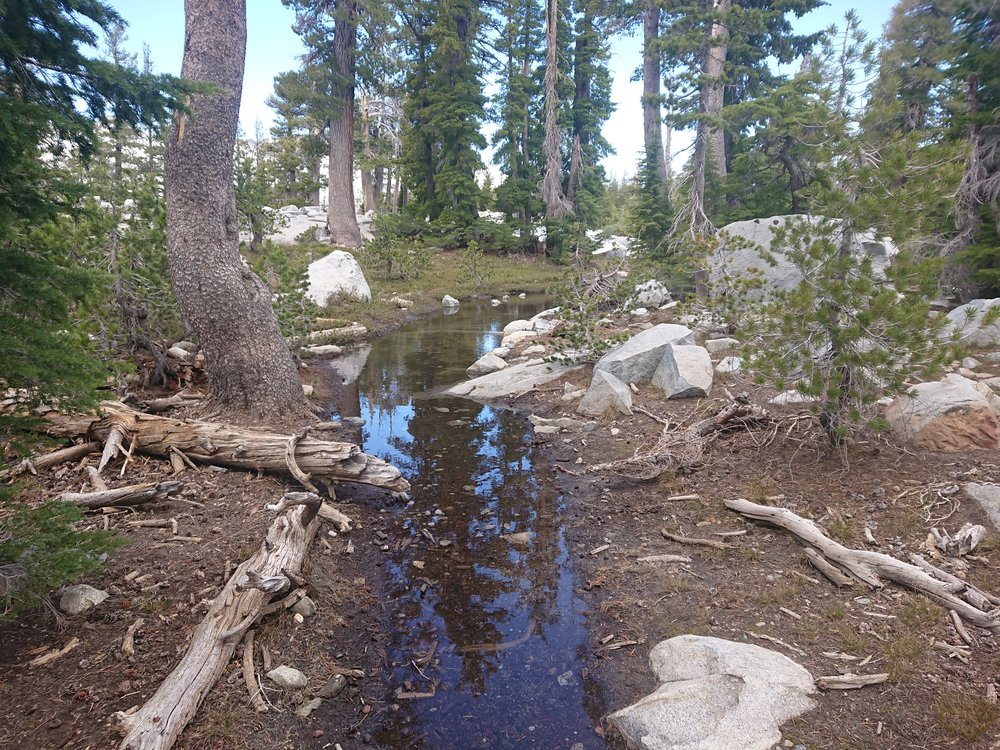 As I approached Lake Aloha I started having to cross more and more snow patches. Because of all the footprints they were easy to cross and I did not have to spend any time on navigation.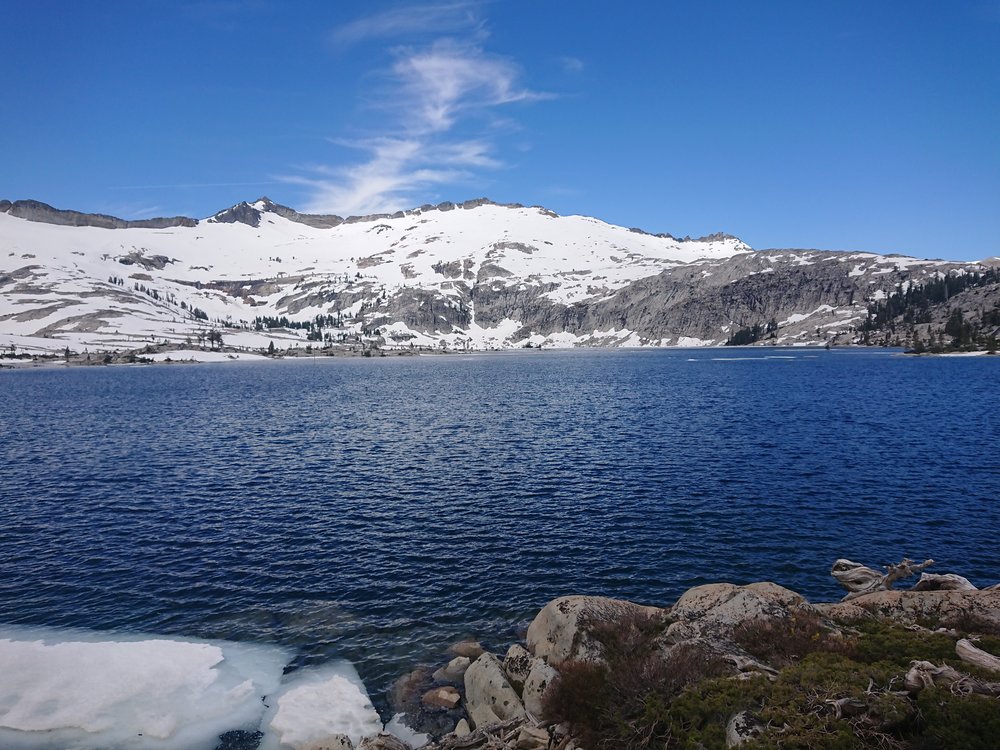 After Lake Aloha the trail descended a bit and I passed the 1100 miles marker which was covered in snow so I could not find it. I did not really have a lunch break and only stopped for a minute to eat. Slowly I saw fewer and fewer other hikers.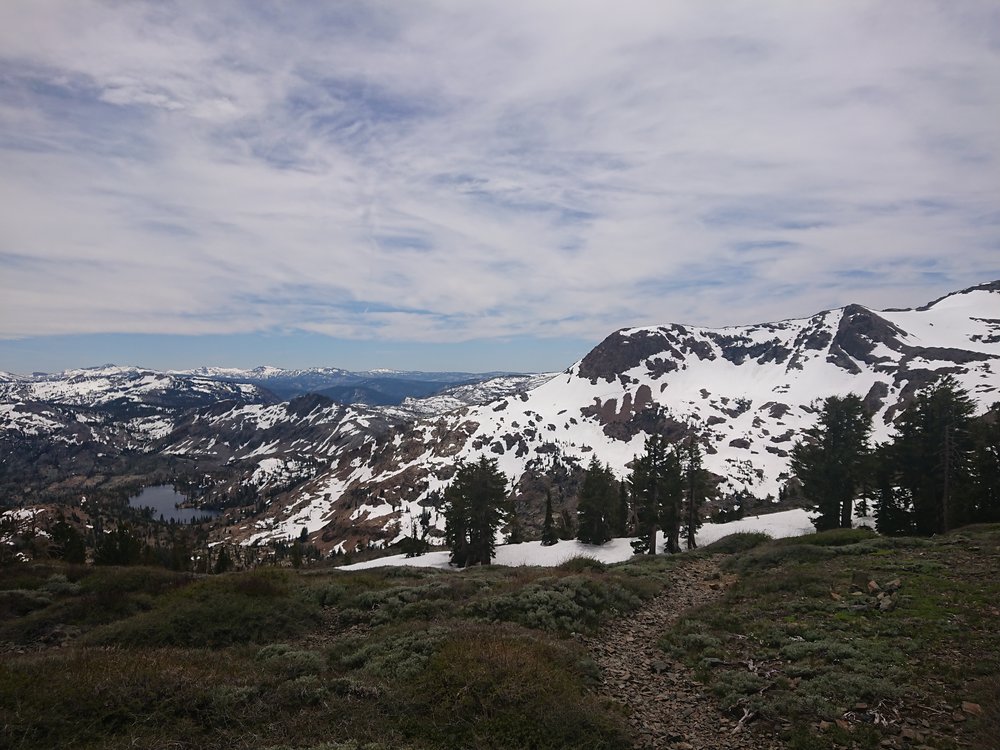 Next up was to cross Dicks Pass which I believe is the highest point in this section at 9300 ft. Most of the ascent was good and snow free but the last 400-500 ft of ascent had quite a bit of snow. There were not nearly as many footprints now but still enough that I could easily follow the trail.
The descent was also snow covered but quickly the snow became patchy and I could see more and more trail. After a while there was hardly any snow and I started moving really fast. I quickly realised that I would be making almost 30 miles today which is a lot with my late start.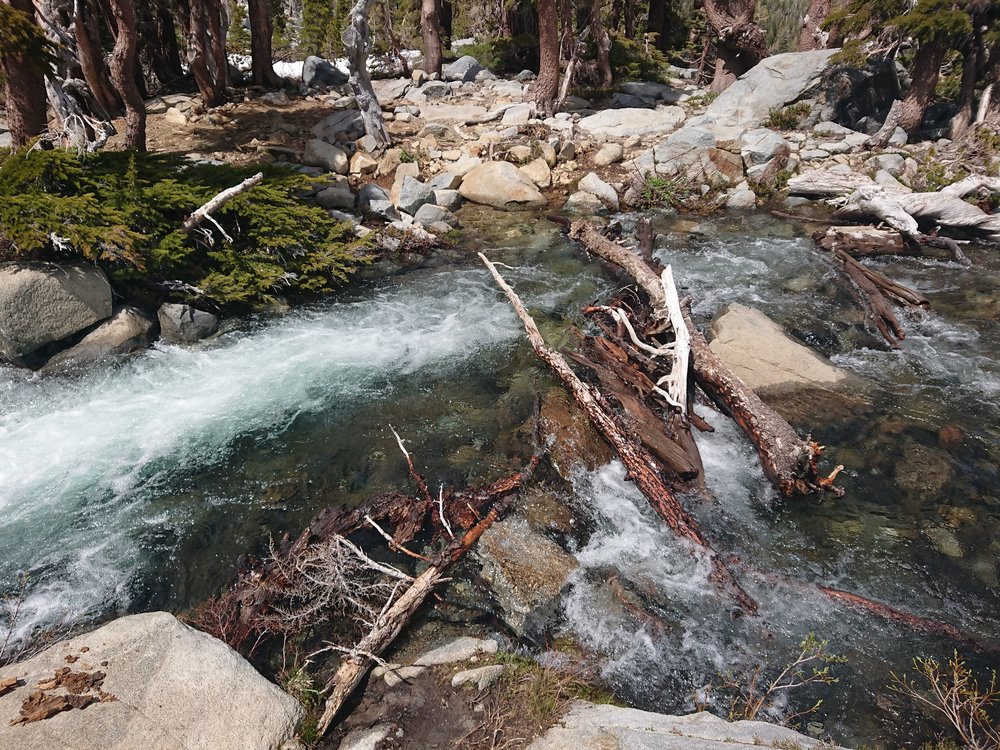 As was also the case before South Lake Tahoe the trail was often under water or very muddy. Mostly I could avoid getting my feet wet in the later half of the day and I ended the day with mostly dry feet.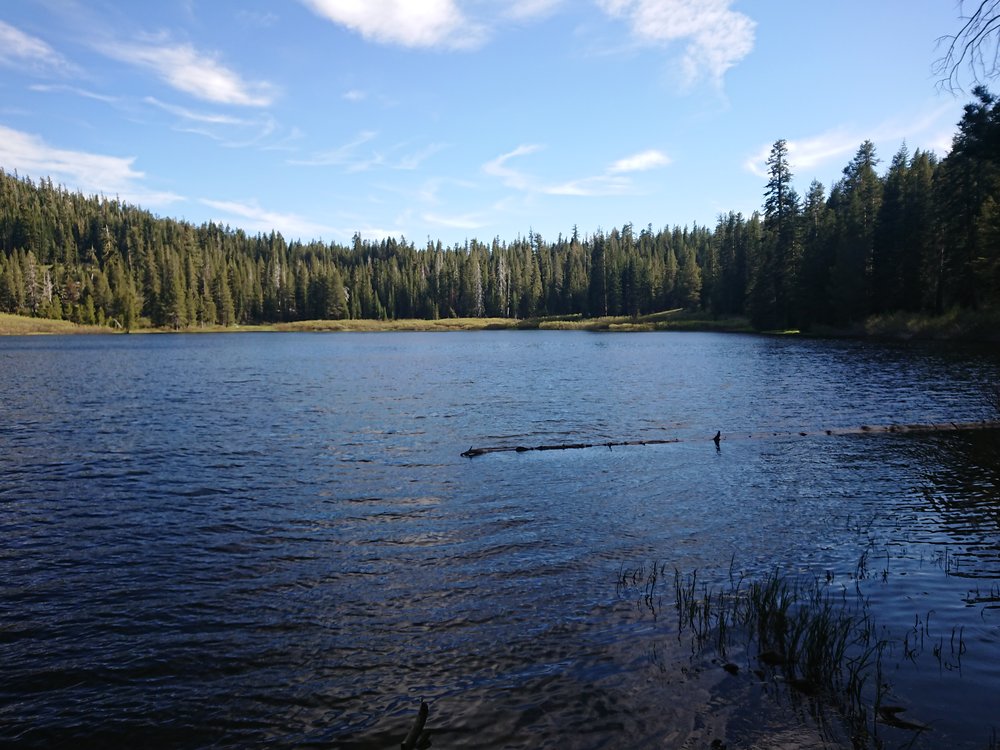 I started looking for camp and thought about staying at Lake Richardson. Once I got there I decided to push further on to Miller Creek. The camp had a lot of mosquitos so I quickly retreated to my bivy.
Even though there was snow today was a really good day.