This morning my routine was a little different than usual as I was following the routine of the new group. The big difference was that I had breakfast in camp before leaving. I am not sure which method I prefer, but for early miles eating breakfast after leaving camp is preferable.
As I was packing up the buckle for the strap going over the top of my pack broke. This is one of the things I have been fearing as my webbing straps are only 13 mm wide. The straps themselves are plenty sturdy but the plastic buckles are pretty fragile. Now I just use a knot to secure the strap which seems to work just as well.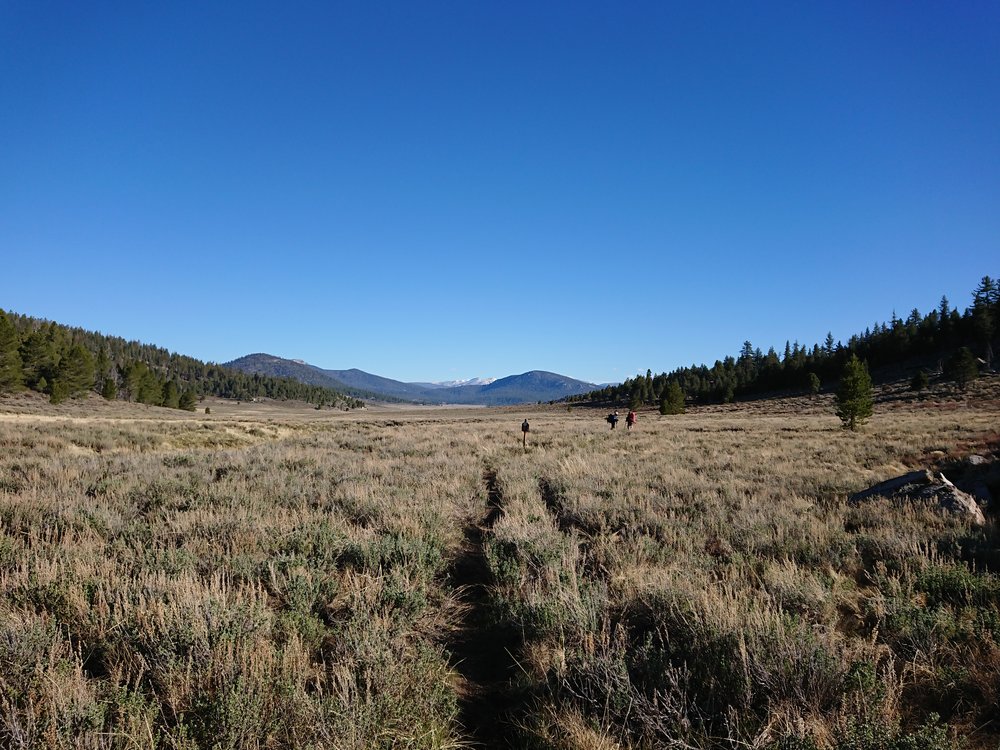 We all left camp a little separated with me not far behind Sensei and Jumanji. I quickly caught up and we hiked as a group. After crossing a bridge in a meadow Avocado caught up and we all hiked as a group.
The are some small water carries coming up so we stopped at the last water for 9 miles for lunch.
So far the plans are to my liking and I think we will enjoy the Sierra together.
I also feel a bit of responsibility as I am the only one in the group who have tried to use an ice axe. Everyone in the group ended up getting ice axes so we might have to practice if we find a good slope somewhere. I obviously hope I will not have to use my ice axe to self-arrest but having it will make me more confident on snow crossings.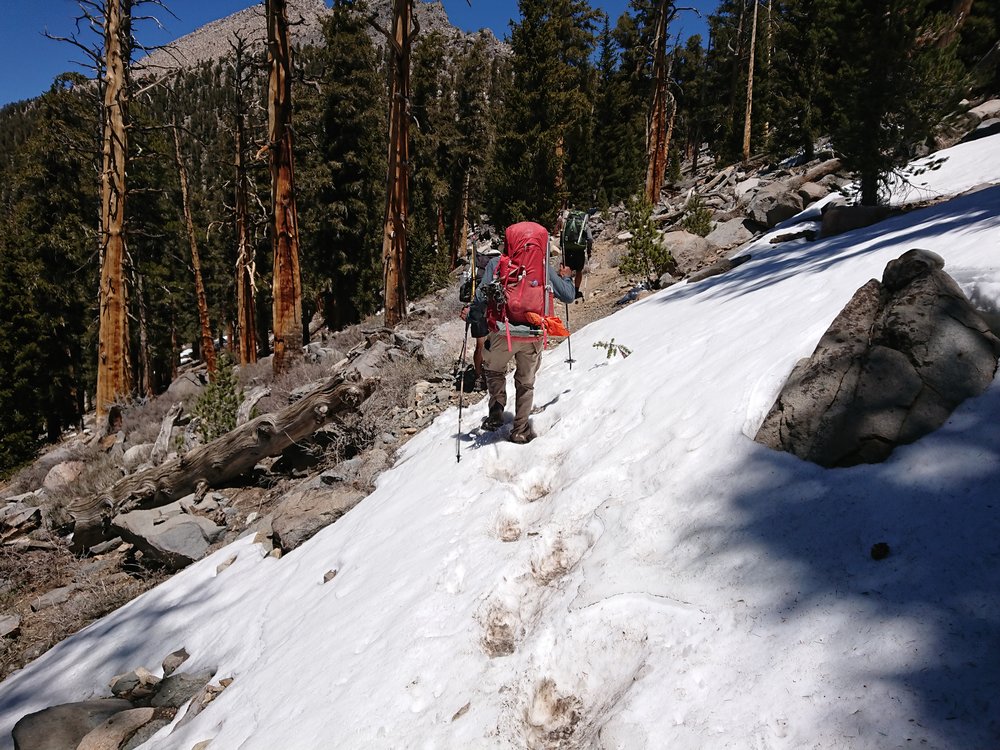 We ended up doing a 25 miles day despite all the climbing and my legs still feel good. We had in no way planned to do that many miles but this might give us some leeway if the snow slows us down a lot later.
Tomorrow morning I am thinking of watching the sunrise at Owens Valley Lookout. This would mean getting up very early in the cold but it might be worth it. My plan would be to have my main breakfast there as I watch the sunrise.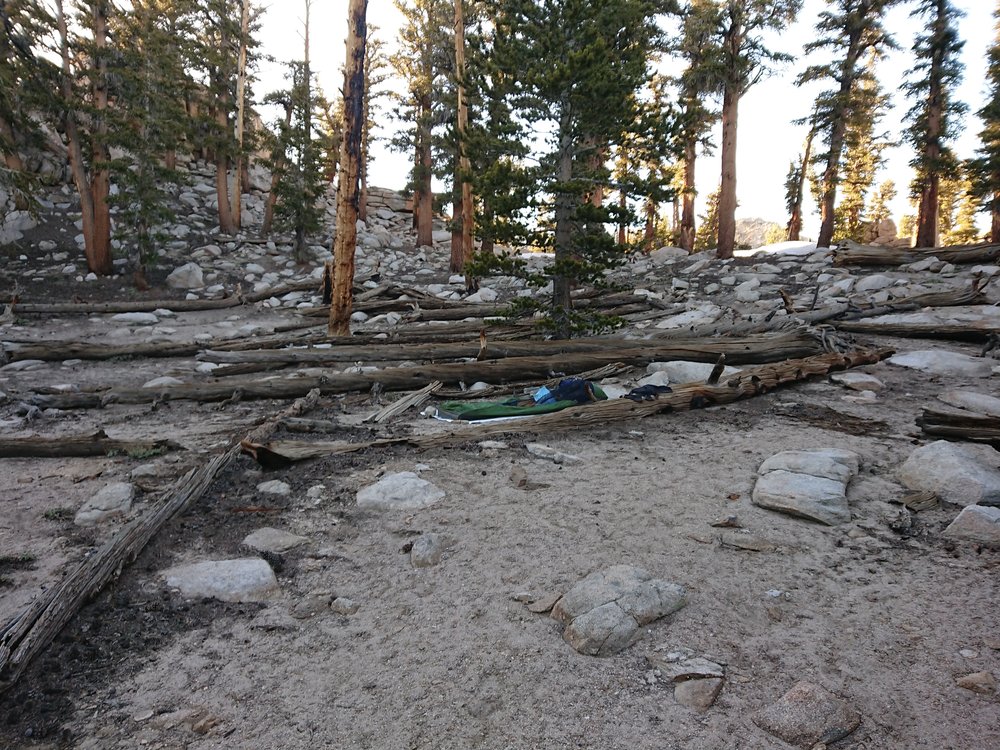 I am still a bit annoyed at myself as I am still going very fast. According to reports in the coming days we might have a lot of snow that will slow us down. I will take stock of my pace compared to the remaining miles as I enter North California.