Today I will be leaving Kennedy Meadows and start the first section of the high Sierra. I plan on leaving with Avocado and Sensei, our current plan is to get a late start and only do a few miles to allow for some rest.
I went to the outfitter without really needing anything. I ended up getting some nuun tabs for making hydration drinks and some crackers.
After the visit to the outfitter I had breakfast at the restaurant consisting of eggs, Bacon, potatoes and pancakes.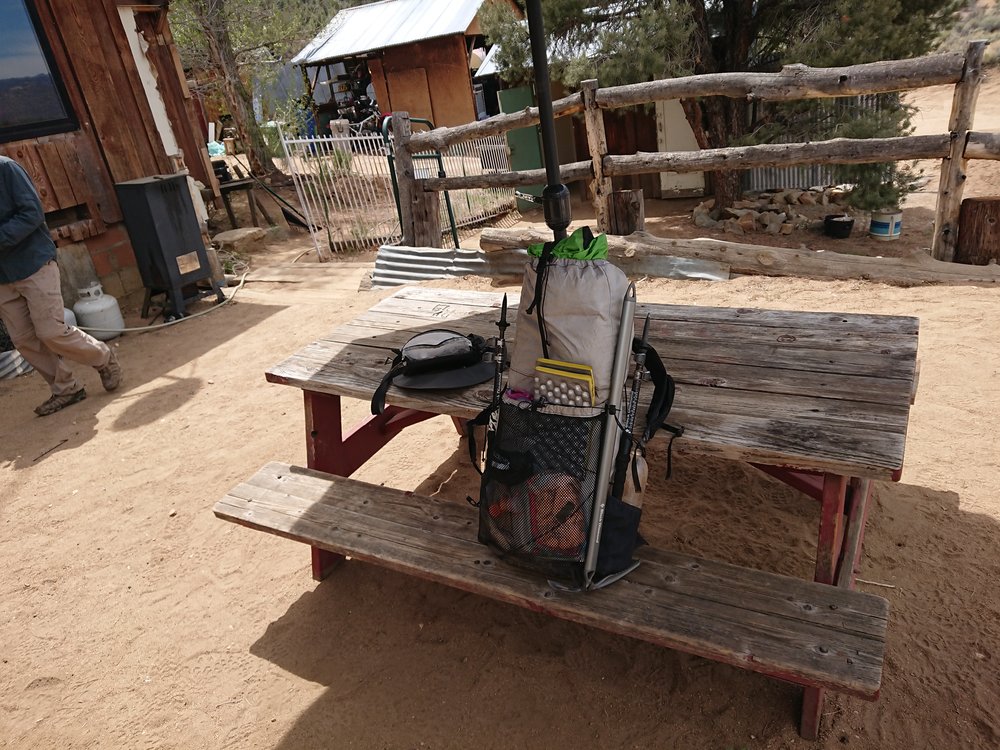 The WiFi here like most places in the trail is very spotty so it is almost impossible to get anything done online. I could not even send a message saying I was going to leave.
Most of the day I together with Avocado and Sensei tried to decide whether or not to bring an ice axe. I was not originally going to bring one but being this early in the season and looking at some blog posts of hikers further ahead I decided to buy and bring an ice axe. This was especially because a hiker that did not bring one wished that he did.
This is one of those moments where I was kind of caught up in my own indecisiveness. The issue is really that there is no universal right answer on whether or not to bring an ice axe. In the end I decided I would rather have it and not need it than need it and not have it.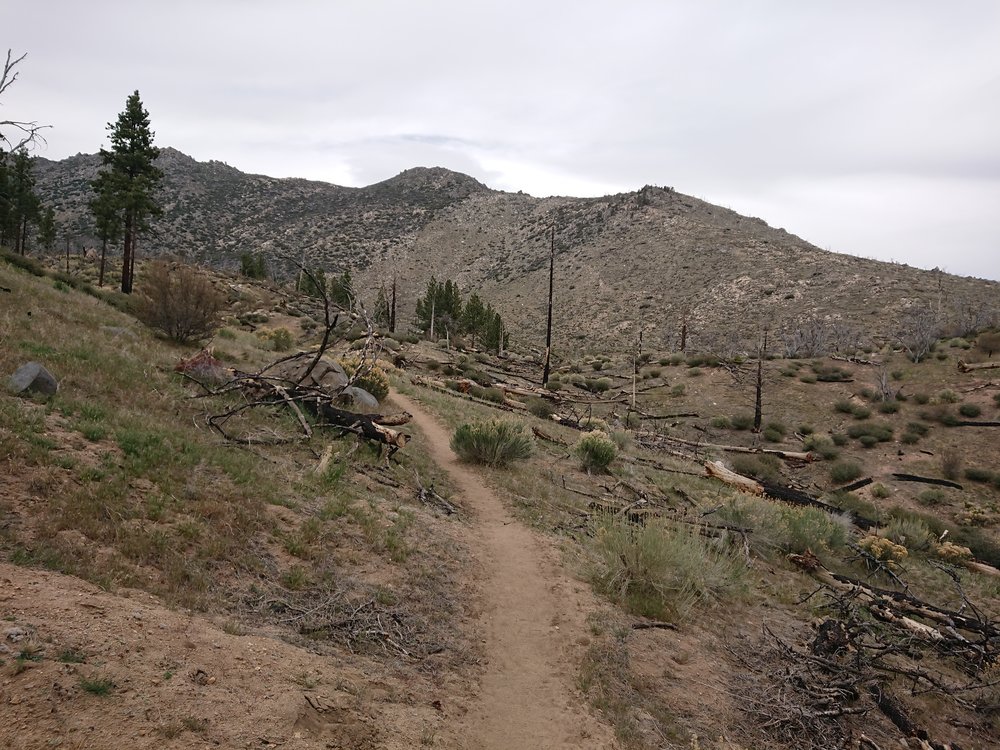 Today we decided to only do a short day to a tent site at 709.5. This gave more chance to rest and tomorrow we have a lot of climbing to do.
Before leaving Avocado and I had some lunch. After this we all packed our now heavy laden packs and got a ride back to the trail.
The hiking was quite easy with cool temperatures and not too much climbing.
The tent site was right next to a Meadow and water which might mean a lot of moisture. I will know in the morning, it is not really an issue as stuff dries really quickly.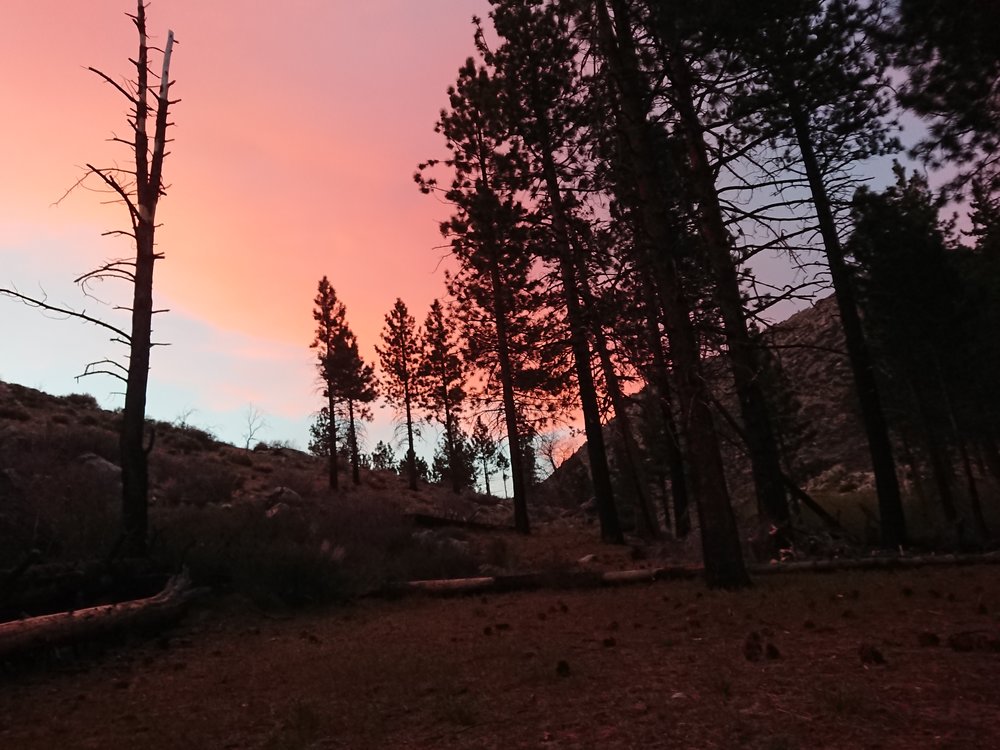 As I lie in my quilt ready to sleep I am filled with excitement as we tomorrow will continue the climbing that will eventually bring us to the high Sierra. Lately it seems the terrain has been changing but it has always seemed like the desert did not really want to relinquish its grip. In a few days the desert will finally have to let us go Ave give way to the Sierra.
In the evening Jumanji arrived from Kennedy Meadows to join us through the Sierra. So now we are a group of four which should be a nice size.