Luckily there was no rain last night so I slept really well. As usual I got going around 0530 and it was initially quite cold.
I arranged all the days breaks to coincide with water sources. Also I planned to do 30 miles to reach Kennedy Meadows today. Kennedy Meadows is the gateway to the high Sierra which I have been looking forward to for a while.
Until breakfast it was mostly downhill. At the breakfast spot the people who camped the same place as me showed up. I spent nearly an hour for breakfast with getting water and eating.
After breakfast there was a massive climb and then a downhill section before the next water source. I wanted to have lunch there as it is only 9 miles from there to Kennedy Meadows which was my ambitious goal for the day.
Part of my rain for wanting to reach Kennedy Meadows today was that for the past few days I had seen Avocado in the trail registers, always one day ahead of me. Since I it was doing a lot of miles each day I knew that he would have to be doing a lot of miles as well. I had previously met Avocado in Idyllwild, he is from Germany and I wanted to meet up to him again.
The climb was quite brutal and the downhill after the climb seemed to go on forever. I finally reached the water source and had my lunch break. I did my chores and rinsed some clothes. Normally I like to read a chapter of a book but after rinsing clothes, water filtering, and eating an hour had passed and it was time to get going again.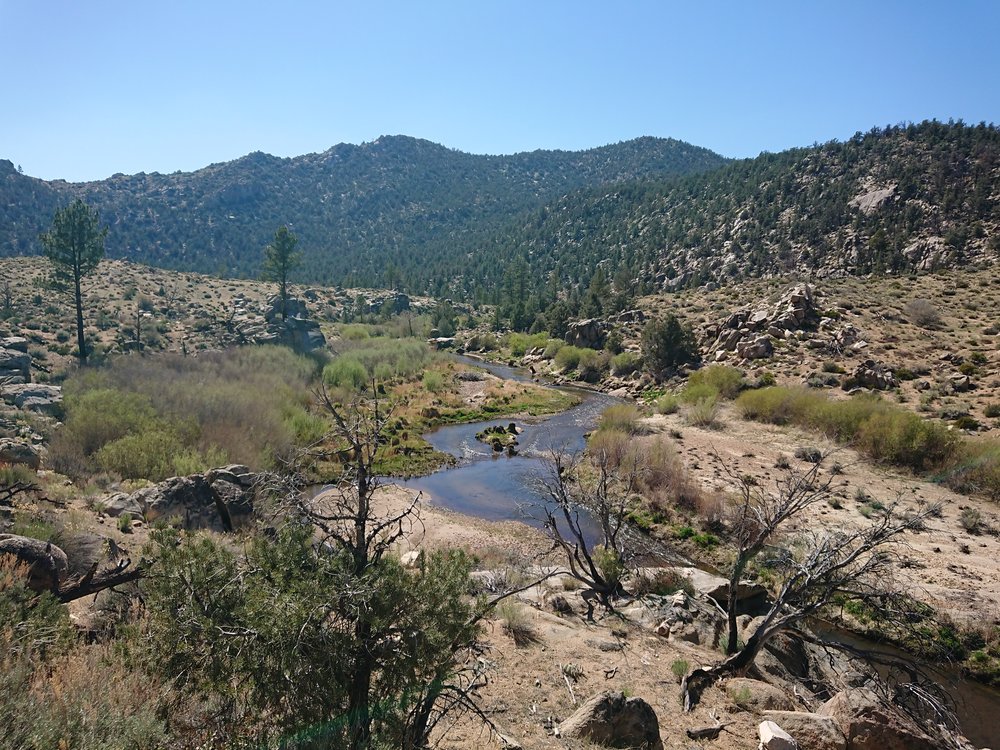 The last 9 miles to Kennedy Meadows looked entirely flat on the app, but that still meant like 1000 ft up and down. It was quite exposed and hot but overall easy going.
At the trail register before Kennedy Meadows I noticed that Avocado had passed the same day.
I arrived at the Kennedy Meadows general store around 1650 which used to be the hiker hotspot and I found it deserted. Most hikers now stay at Grumpy Bear, a restaurant some 3 miles from the general store. I tried to get the general store to help me arrange a ride to the restaurant, however he just closed the store and I was stranded there.
I started the 3 mile roadwalk and within 0.2 miles I got a hitch the rest of the way. The hitch was very strange. I was in the back of the pickup truck. The driver and his friend were both drunk and high I think. The friend kept hiking about how they were going to kill me… Overall a strange experience but at least I did not have to walk.
Once at Grumpy Bear I immediately noticed that there were many more hikers than at the general store. The people at the restaurant seemed much nicer than the general store so I understand why everyone goes there. The is also an outfitter near the restaurant staffed by experienced thru hikers.
I found Avocado together with a guy named Sensei from Canada. They were planning the Sierra and I liked the sound of their plans so I enquired about the possibility of hiking with them. They said it was alright so I will probably leave with them sometime after lunch tomorrow. This is a day earlier than originally planned but I feel alright and will not be pushing crazy miles for the Sierra. This is partly cause I want to enjoy it and because the terrain becomes more difficult.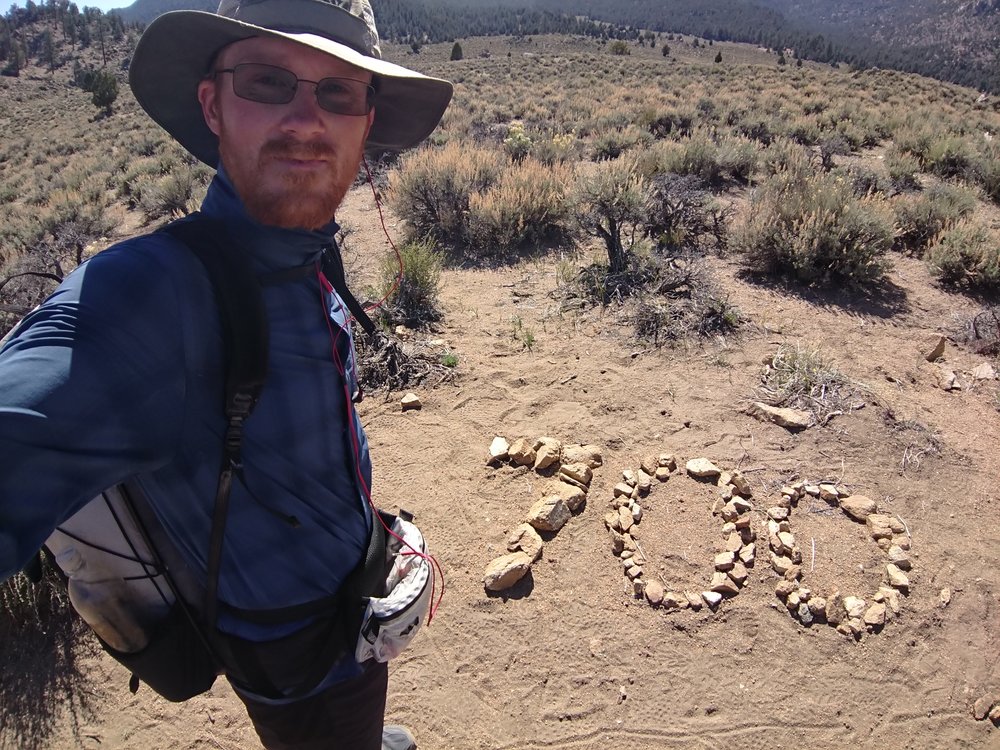 I also met a guy originally from Ireland who had been doing crazy miles like 36+ each day.
I got a shower at the restaurant and started my laundry. Because of my late arrival my laundry did not dry before I went to bed so tonight might be chilly as I normally sleep in my base layer, both for warmth and to keep my sleeping quilt clean.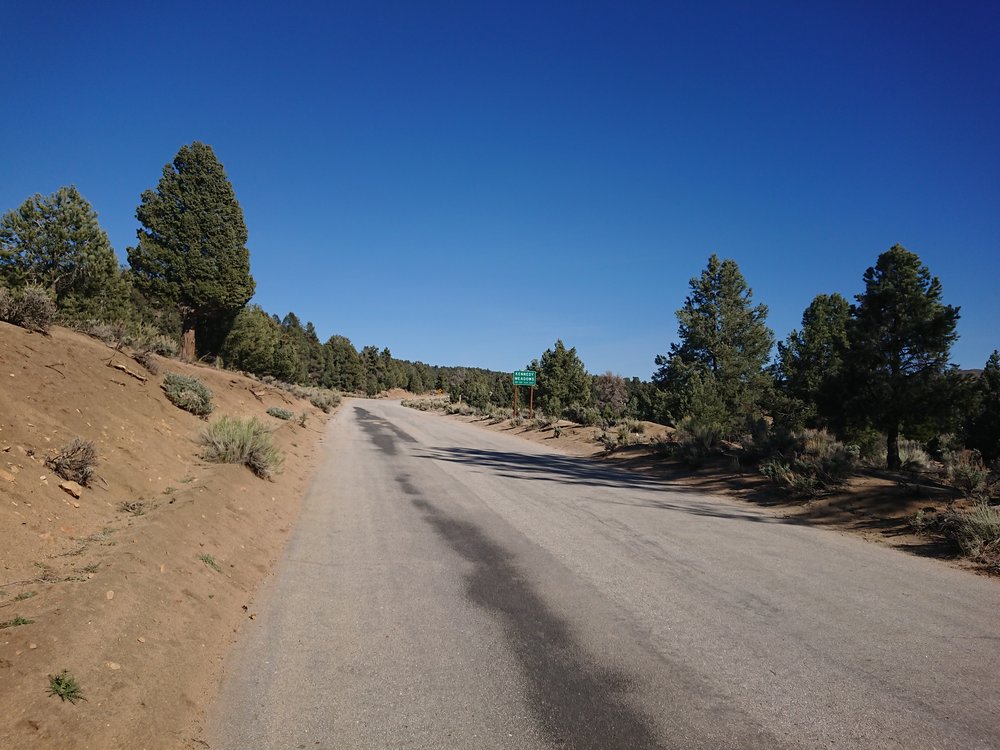 I have most of what I need for the Sierra but might pickup some rain pants for the cooler temperatures.
Tomorrow I also have to go through my food and make sure I have what I need for the next section. My pack will be quite heavy as I will be carrying a Bear canister and microspikes.