The cabin was nice and warm but during the night a lot of critters tried to get in. It freaked me out a bit before I went to sleep, once I was sleeping I slept alright.
I got up early 0500 and started hiking at 0530. For my breakfast I went to Walker Pass Campground where I arrived at 0800.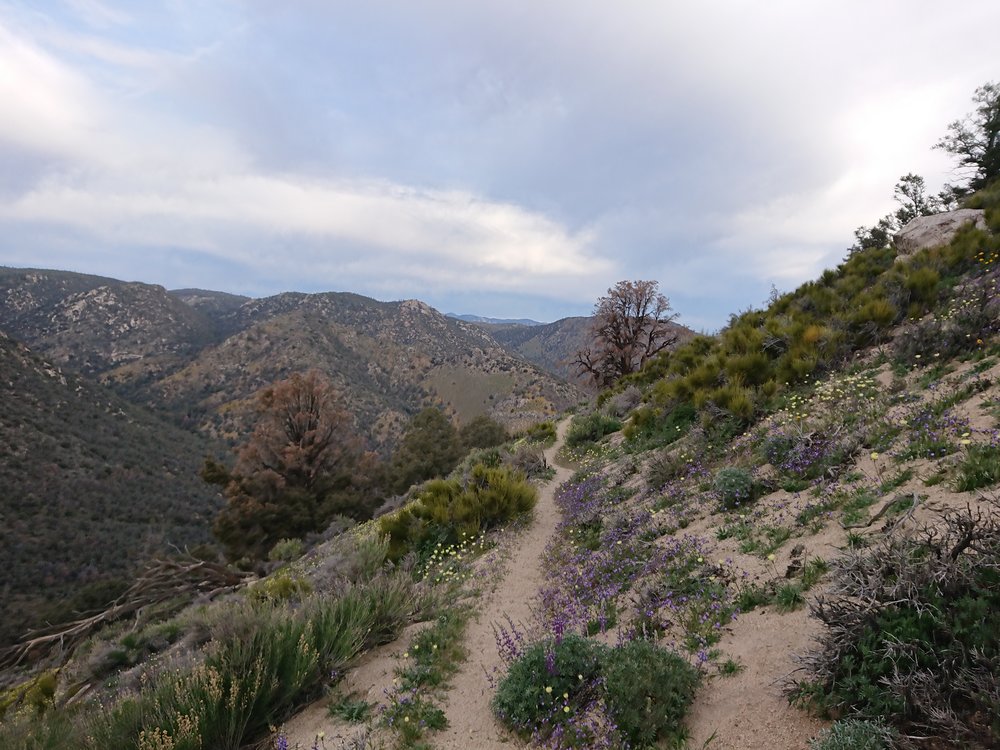 Some other hikers were at the campground and I spoke with them as I consumed my breakfast. As I was leaving I noticed that there was trail magic so I got an apple, Orange and a Snapple.
I hiked on and the trail climbed for what seemed like many miles. I passed the group I had encountered at the campground as they were stopped to order stuff online.
Later I met other members of their group and stopped with them for lunch. I left the lunch spot bedre the group. After a few hours I reached the next water source Spanish Needle Creek where I had originally planned to camp. However I felt good and the temperature was good so I started the 2000 ft climb out of the valley.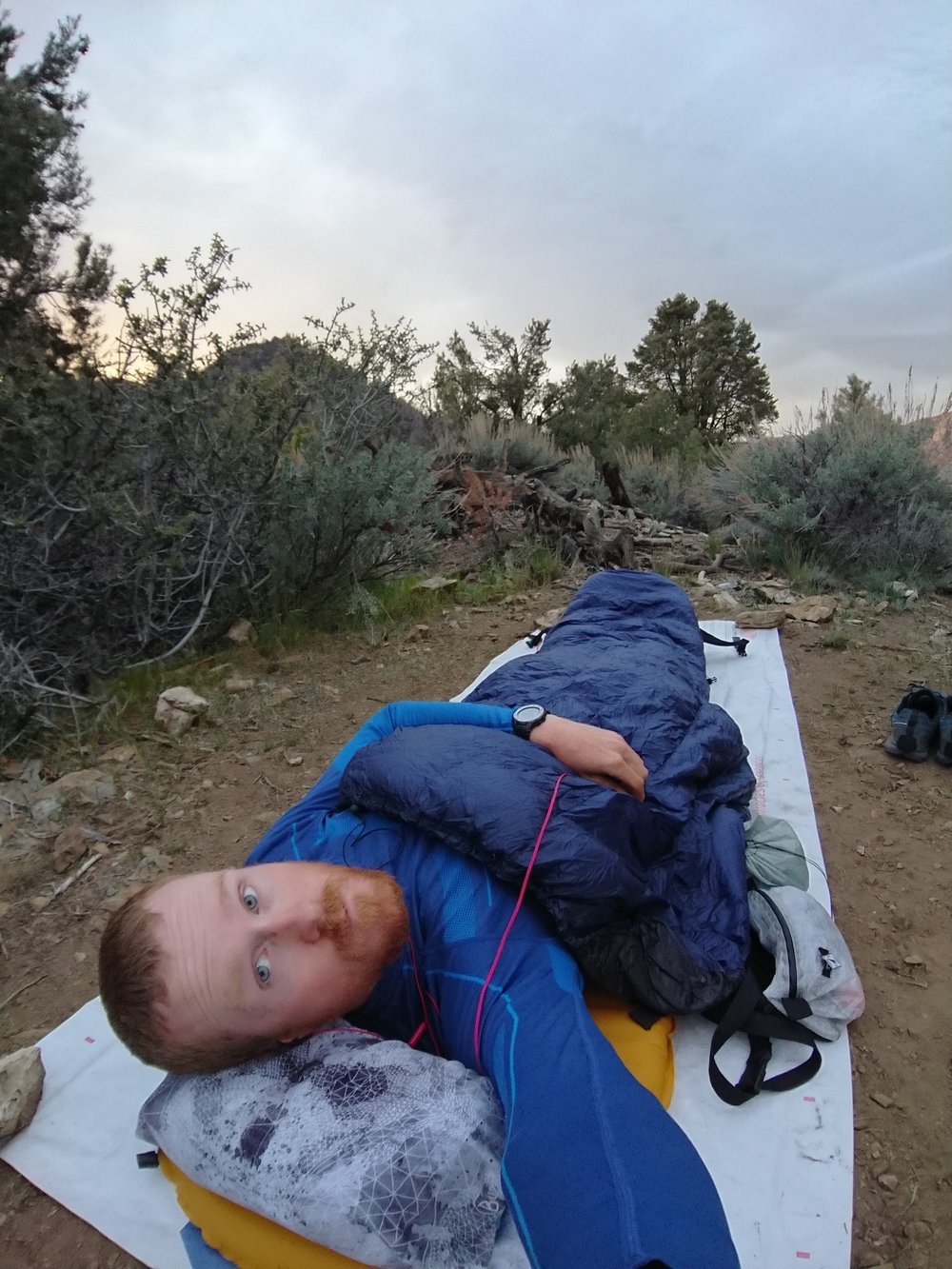 I now aimed for a site at 672.8. I arrived at about 1830 and discovered a nice site where a few other people were camped. I quickly setup my camp, stretched and ate dinner. I setup camp to cowboy camp for a few darkish clouds, hopefully it will not rain.