Today was another day with a few water carries so I wanted to get an early start. I woke with my alarm at 0500 and started hiking at 0530.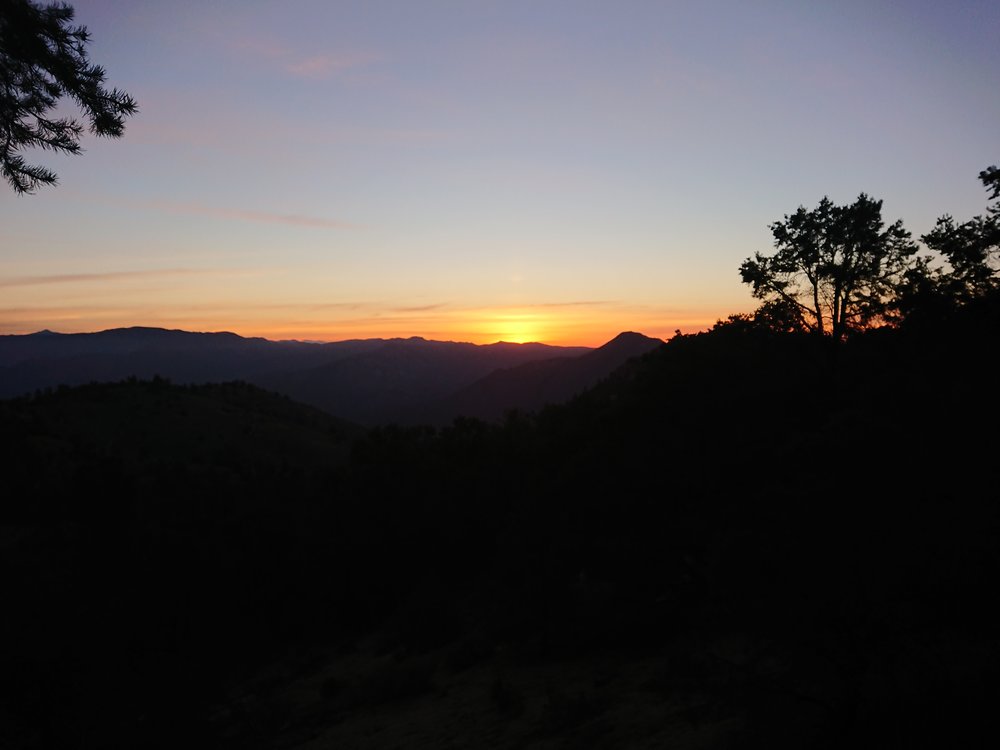 Today I would be passing two water caches which cannot really be relied upon for water. Because of this I had stocked up with a lot of water at the last water source and still had quite a lot left. My plan if the caches had water was to camel up, meaning drink a lot at the cache.
I hit the first cache in about an hour and it had plenty of water so I drank about a liter before continuing.
This part of the hike was quite exposed and filled with cows so I was happy to do it early in the day. I found some nice rocks in the shade for breakfast and enjoyed my granola.
At breakfast I picked out a location for lunch, the Bird Pass Road. This location sometimes has a water cache and the presence or absence of this could shape the rest of my plans for the day.
As I arrived the cache again had plenty of water so I used it to prepare my dinner and camel up again. After a break of almost 90 minutes I continued on to what I realised was quite the climb. I struggled up this climb for more than an hour and passed some section hikers going the other way.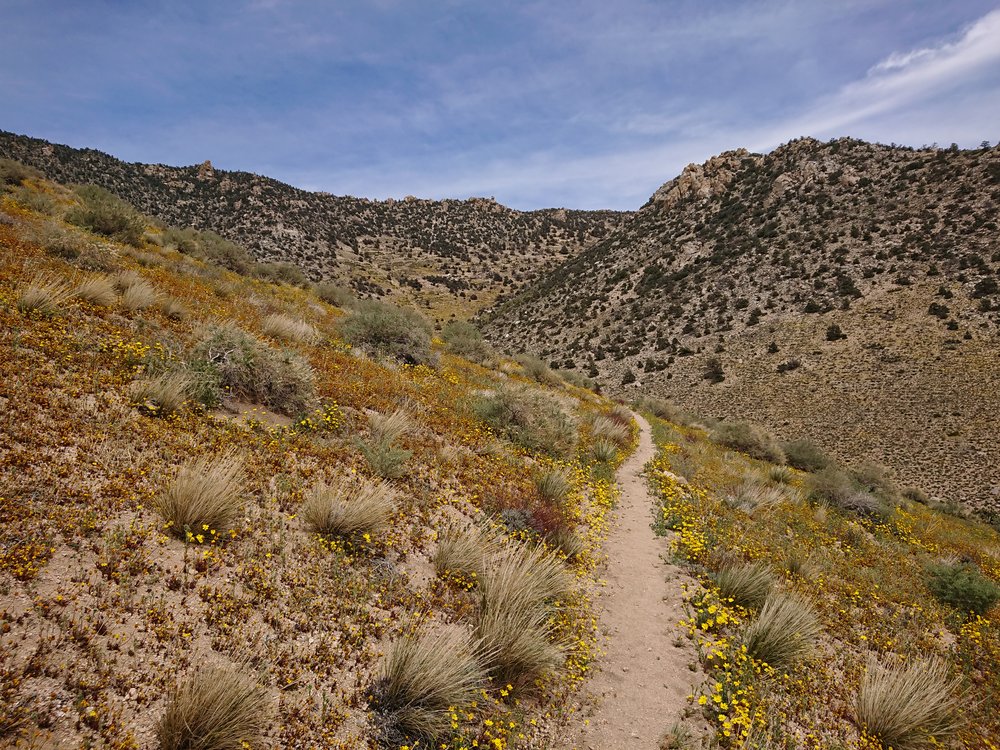 After the climb I had to descend again but the descent was easy going due to the gentle grade. The trail had now entered a first which provided good shade from the sun.
I had noticed on the map that there was a cabin up ahead and wanted to reach it for the end of day. This would mean doing a 30 miles day, my longest so far. This proved nice as it provided cool temperatures for a dirt road walk.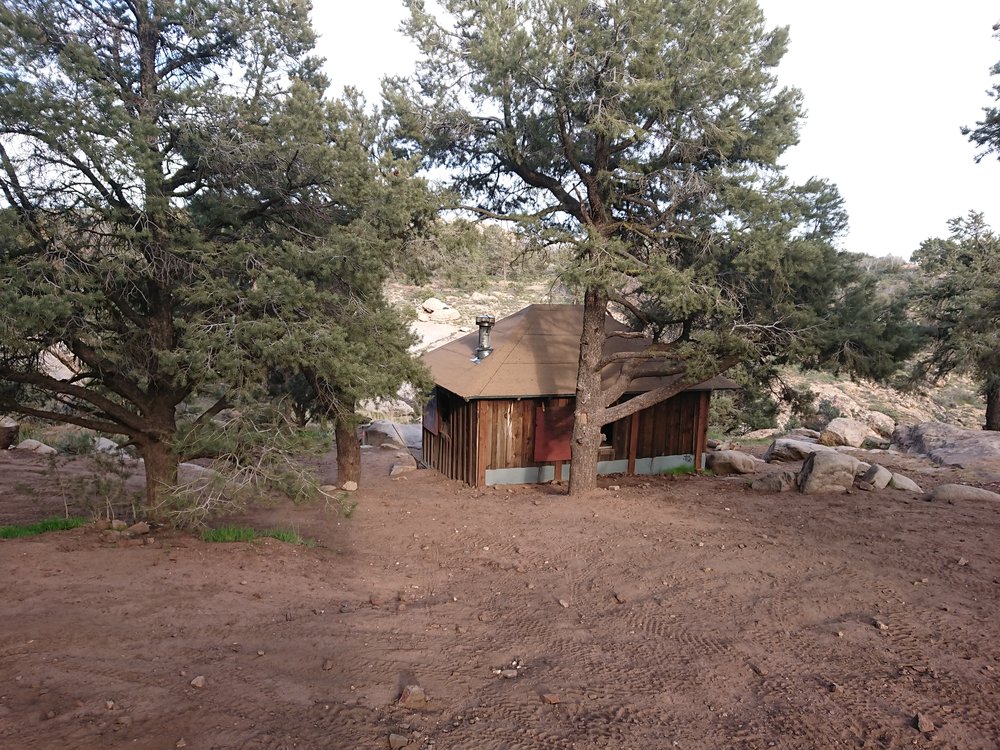 The cabin was in horrible shape but had a water source and chairs. Chairs are amazing when you are on trail as you spend most of your time walking.
I have heard the water here tastes of sulphur so I filled my dirty water bladder but decided only to use it if I have to. I still have quite a bit of water left and some potential water sources coming up. In about 25 miles water will no longer be an issue until I leave the Sierra again.
I will say that today I was very grateful for the caches, this section would have been hard without them.