I slept very well last night even though I slept right next to the highway. I got up a bit before 6 and packed up my stuff, once packed up I ordered breakfast: French toast, hot cocoa, and hash browns.
After breakfast I got a ride back to the trail with some other hikers and started hiking at 0700.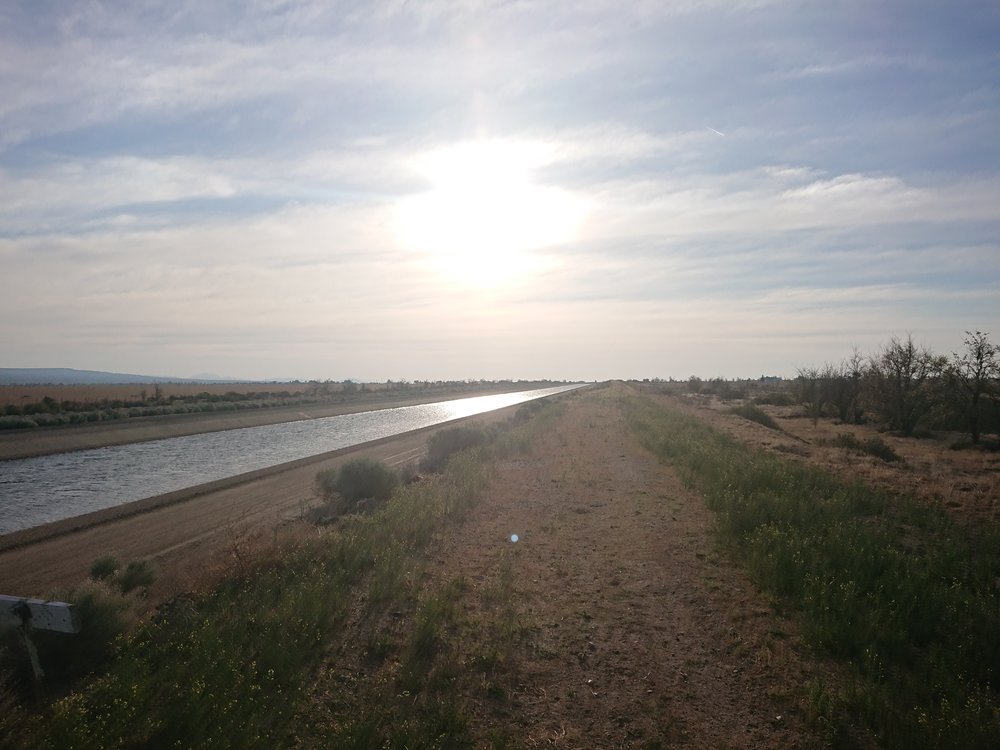 Today we would be following Los Angeles Aqueduct. This section is notorious and a lot of people night hike it because it is so exposed. Because of the low temperatures we decided to hike it during the day.
Initially we hiked next to an open part of the Aqueduct which made for some very pretty views with the low sun.
After a few miles we turned off from the open Aqueduct and followed a piped section of the Aqueduct. This section was very straight and lasted for about 3 miles. After this section we turned Eastward and the Aqueduct was now enclosed in concrete in the ground.
The whole section was very monotonous and we were constantly hiking on flat dirtroads. This made the hiking very boring. Luckily the temperatures were quite low so the exposure did not matter too much. Except the day was very windy which combined with the exposure made going sure tough.
We stopped for lunch near a bridge over the dry cottonwood Creek. We stayed there for about 2 hours.
After lunch we became very exposed to the wind and had to fight the wind to progress along the trail especially as the trail started climbing at the same time.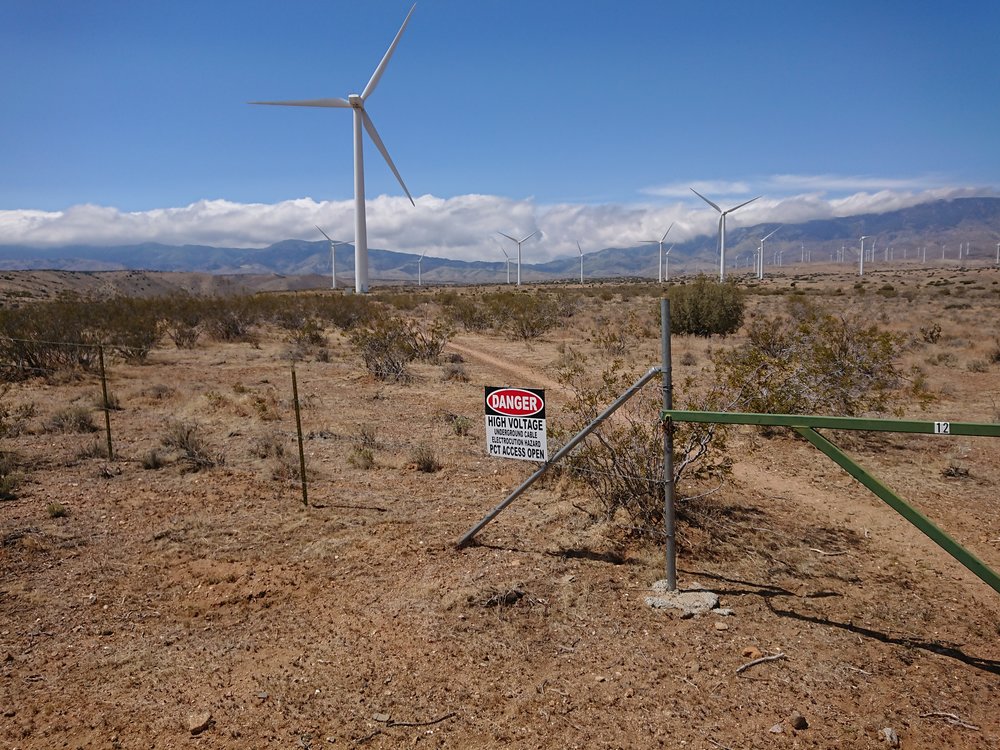 We decided to camp for the night in Tylerhorse Canyon where there is water and some shade from the wind.
I arrived around 1615 and quickly setup camp. When we were having dinner the wind seemed to pickup and everyone quickly retreated to their tents.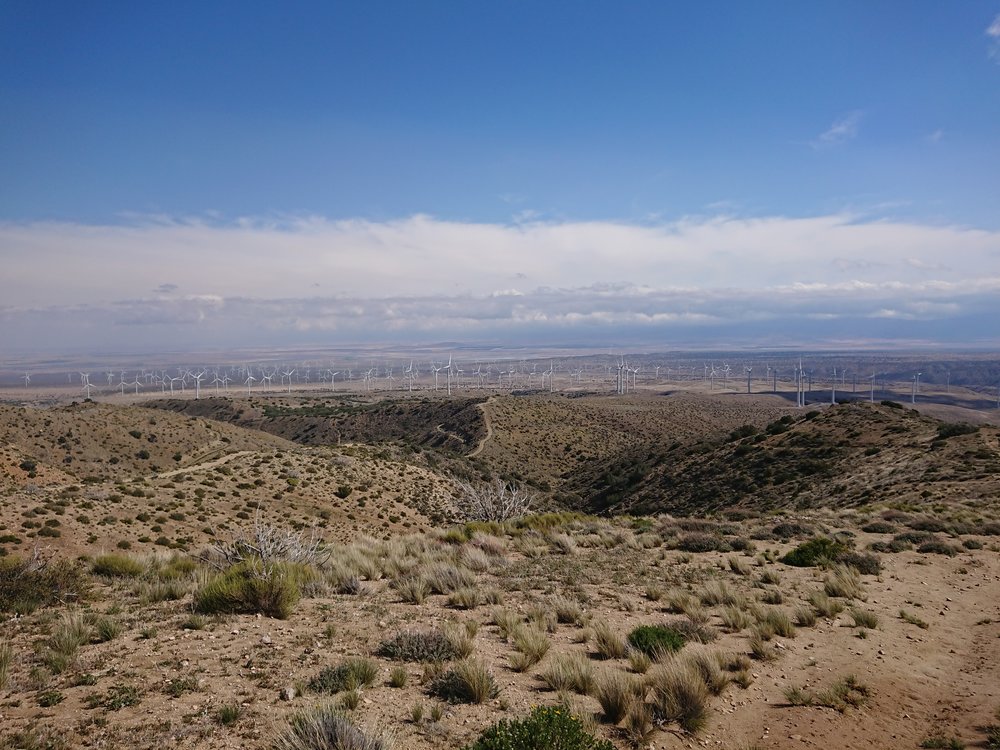 I made a small makeshift stonewall to block some of the wind, I am not sure how effective it was. The wind for so intense that some tents for destroyed, it did not have such an adverse effect on my bivy since it is so low to the ground.