Last night was very windy but I ended up getting a good night's sleep. I woke up just before 0530 and after eating some snacks I started packing up. I started hiking at 0617 and it was initially quite cold but luckily not that wind exposed.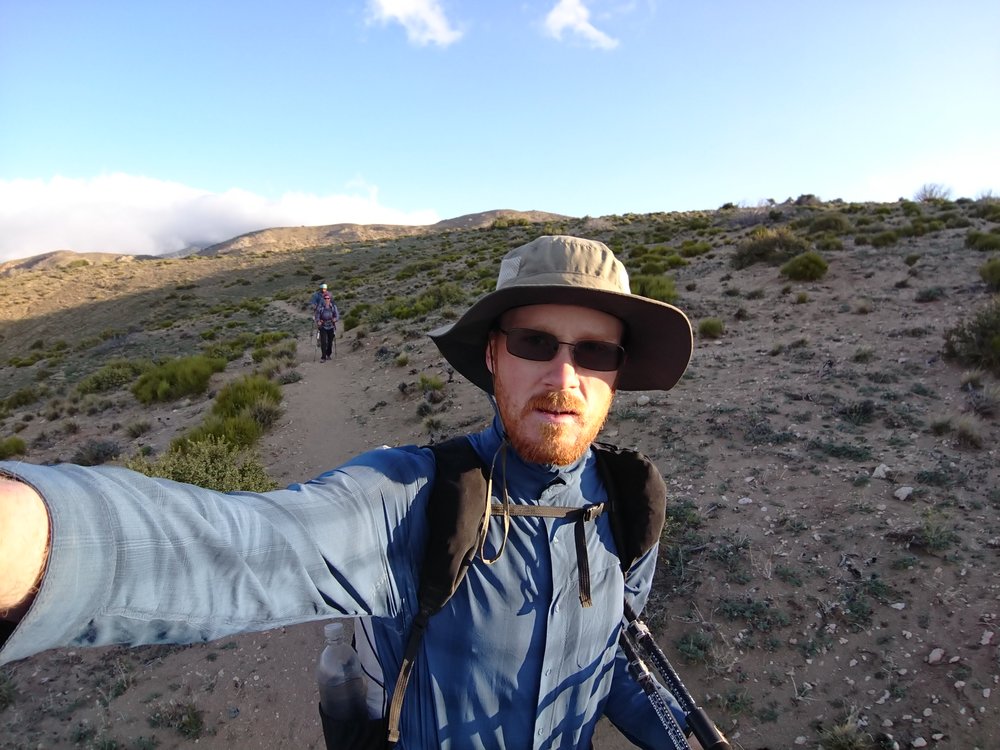 I skipped all water sources for the day as I did not need additional water for the day. After climbing out of the canyon with the first and last reliable water source of the day I had breakfast near some rocks. I only stopped for about 25 minutes and were soon passed by pacecar and groover.
After breakfast I resumed hiking and the trail still was not that exposed to the wind. I passed pacecar and groover again. Soon after this I approached a wind farm and the wind exposure increased dramatically and the rest of the day the wind exposure made hiking quite brutal.
Also the hiking was not that interesting which made it even worse. As I crossed the first possible hitch road to Tehachapi I took picture of the list of trail angels and signed the trail register.
I was going to hitch to Tehachapi from highway 58. The last part of the hike was also very exposed to the wind and mentally exhausting.
When I got the final road walk I started calling trail angels to arrange transport to town.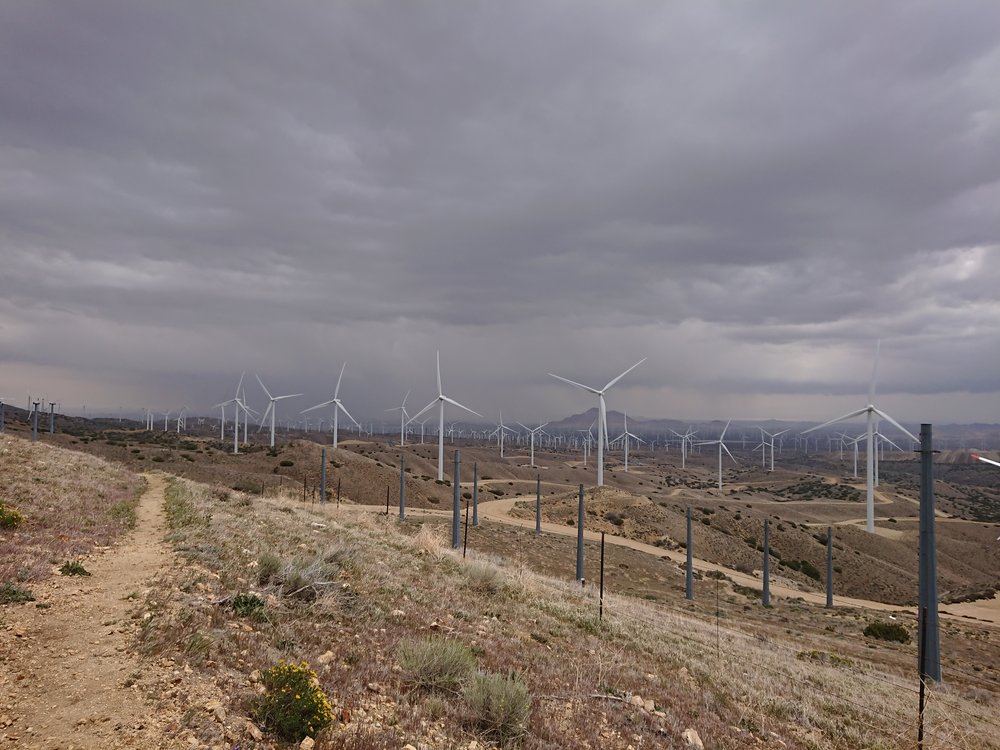 Apparently we are staying 7 people in one room tonight. I will have to see how I like that.
Also I am finding that I am compromising a bit on my own hike currently. It also seems that there are a few people in the group that decides for the rest of the group. This makes it very difficult to decide on stuff as a group when they just say "That's what we are going to do, do what you want". So I think I might do my own thing after Tehachapi.