The night ended up being very pleasant and I slept very well. As usual we got up at 0530 and were treated to a lovely sunrise. After packing I started hiking at 0613 towards the first water at a fire station.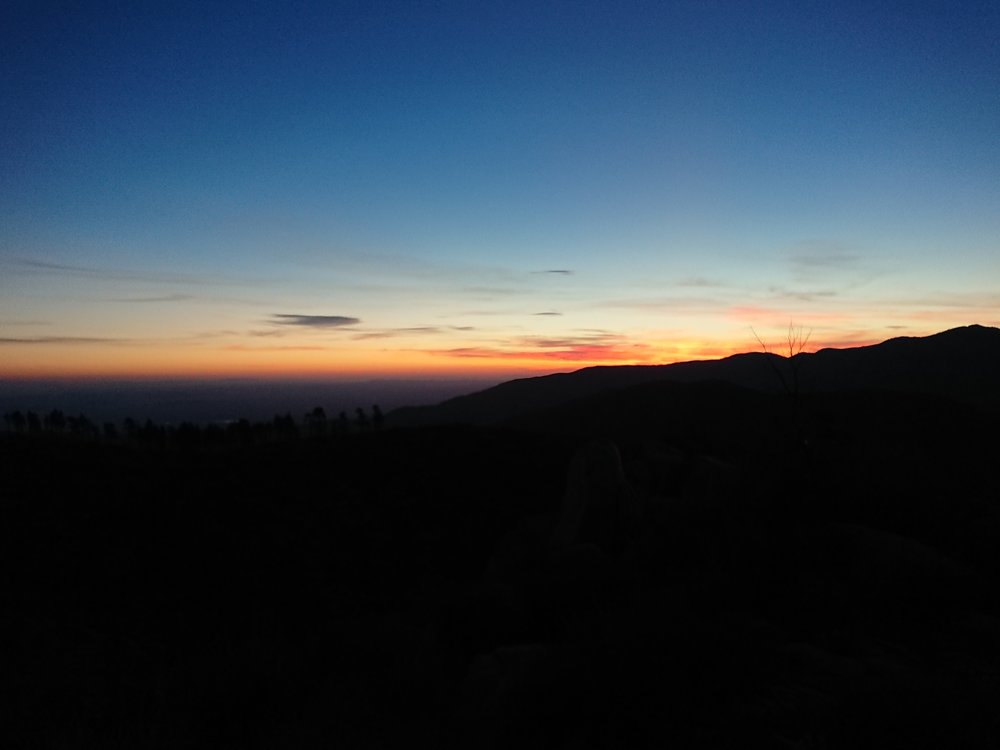 The hiking towards the fire station was really good and we arrived around 0830. To our delight we discovered the most amazing trail Magic so far with the coolers with: beer, Powerade, toast bread, potato salad, Snickers, Oreos, eggs, ham, cheese and some other stuff.
This meant that I did not really easy any of my own breakfast. The disadvantage of this was that I did not lighten my pack but instead filled it with 4.5 liters of water. So I left with a very heavy pack but full of nice food.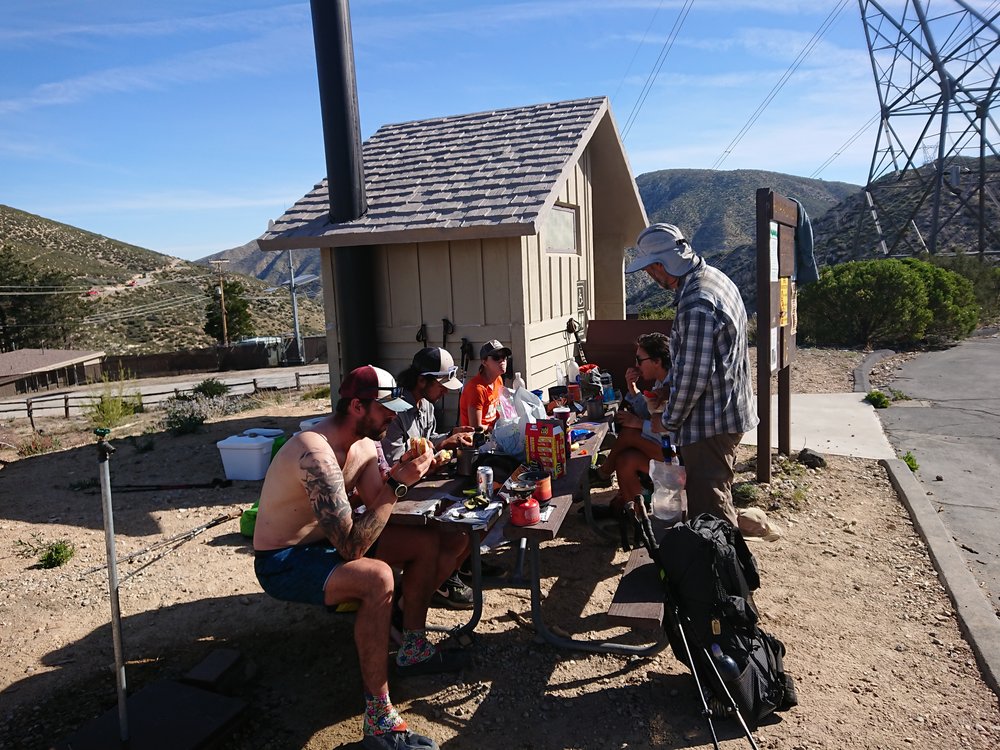 Immediately on leaving I could feel the intense heat as we started climbing in a very exposed section. Luckily the climbing eased a bit and some trees provided minimal cover.
When I caught up to the others stopped for lunch I was very happy to take a break. On the stretch from breakfast to lunch I did not really have issues with my shin which was nice.
I barely had any lunch as I was still full from breakfast. After lunch the hiking was very good as we seemed to get some shade. We decided to push a bit further than originally planned to the water source. This made it a 24 mile day, my shin actually felt really good today which I take as a good sign.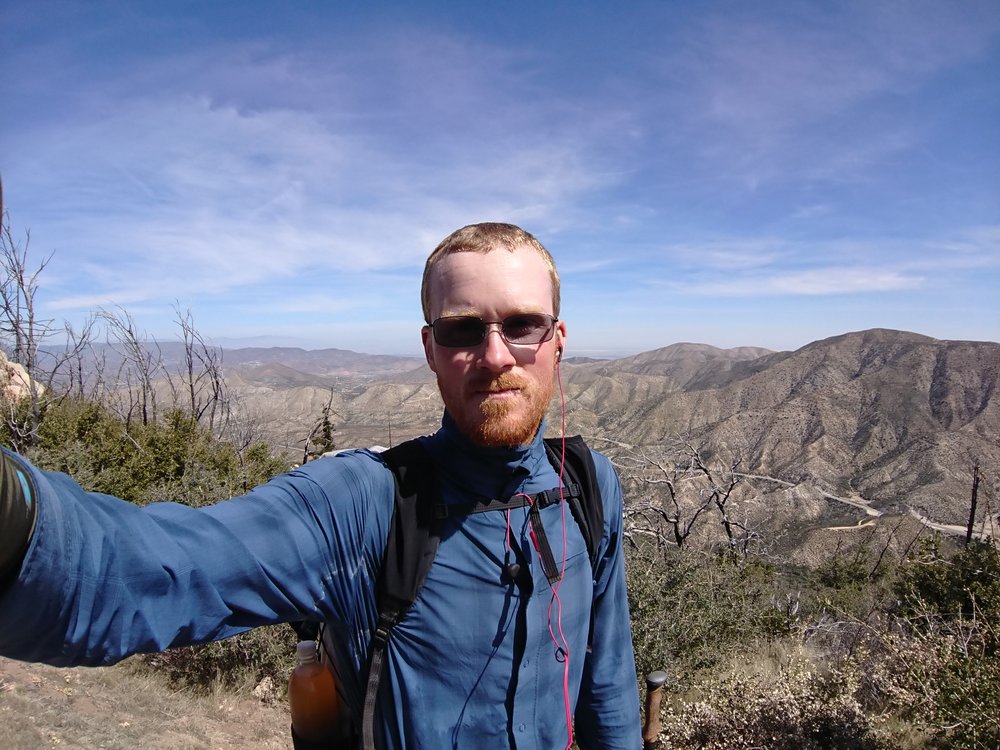 We had a short break around 3 miles from our camp to get some food down. After the break we pushed on to the campground where we arrived at 1730.
We quickly setup camp and had dinner. My dinner this night was: instant mashed potatoes, 2 x tortillas with Nutella and trail mix, an apple, and some dark chocolate.