Again we had a kinda cold day so we got a late start with getting up at 0600. While packing up clouds rolled in and it started to look like rain. Because of this and the temperature I started in my rain jacket and gloves at around 0710.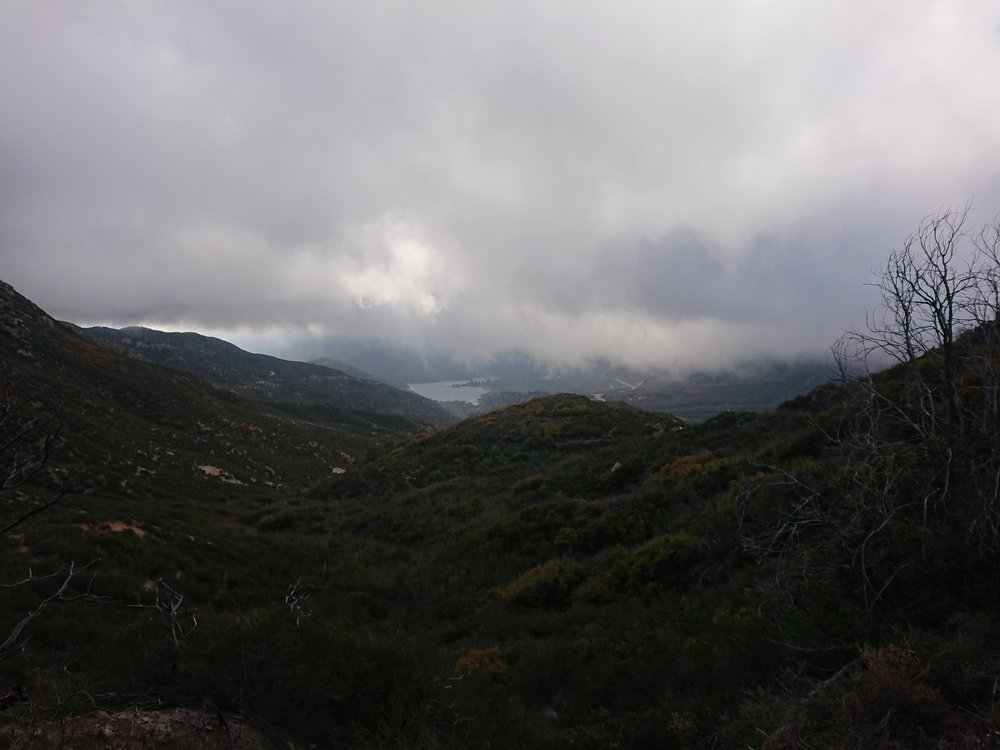 Our first goal for the day was a McDonald's 0.4 miles from the trail about 12 miles from where we started. I had breakfast consisting of 4 poptarts instead of the usual oatmeal as I wanted to make it to the McDonald's.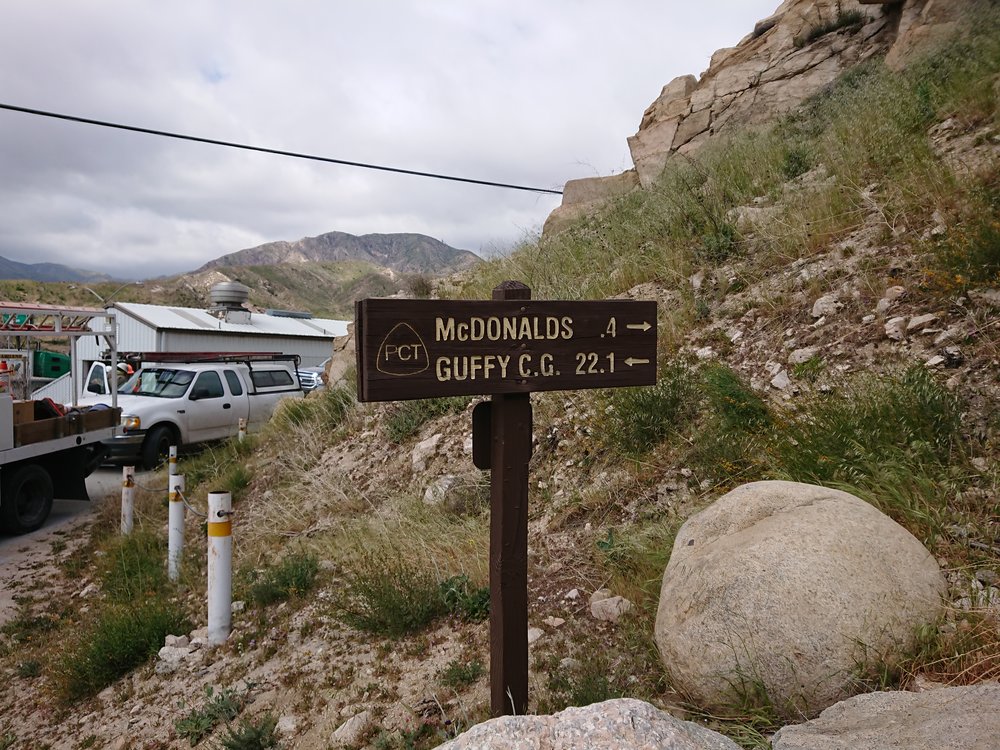 It was quite cold most of the day which made for decent hiking and I made it to the McDonald's around 11. I ate more McDonald's than I ever have in my life and actually felt full. I also plan to do the McDonald's challenge which is to eat nothing but McDonald's food till Wrightwood.
From McDonald's we took a Lyft to REI because some people needed to change out gear. I bought a new pair of gloves that I will test tomorrow, the current ones are a bit too cold. I also bought a dry bag for food as I am tired of my current Loksak Opsak which is getting harder and harder to close properly. I'm Wrightwood I will sort out my great and get rid of duplicates.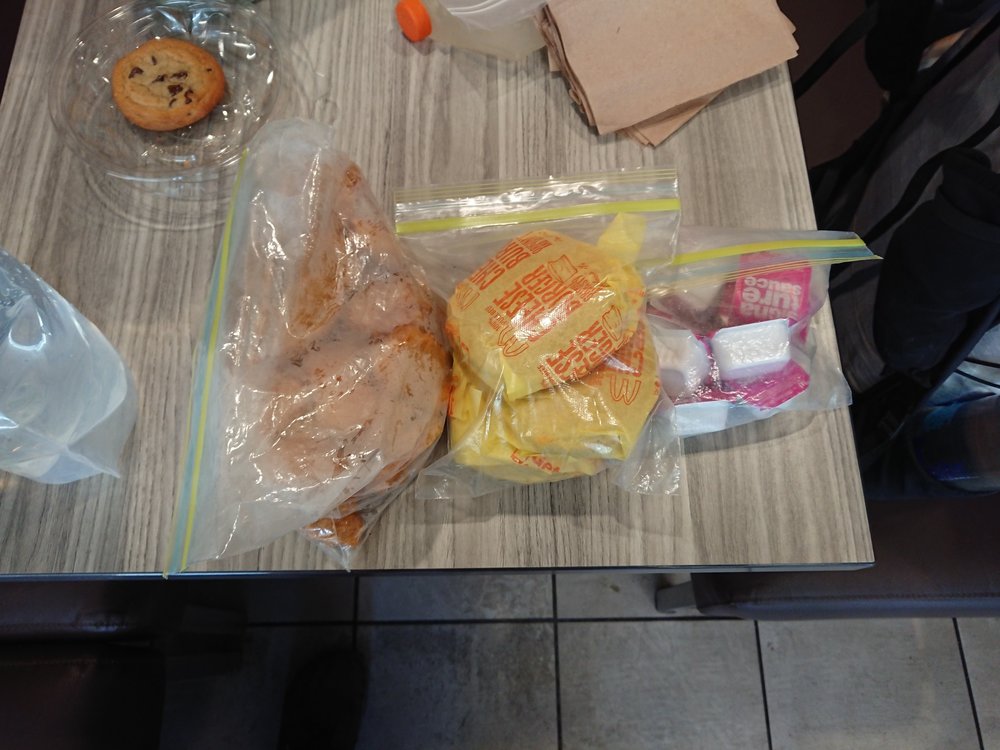 After taking a Lyft back to McDonald's I bought 3 cheeseburgers and 40 mcnuggets for the stretch to Wrightwood. This added to the already massive amount of food I have left and together with the 5 liters of water for the potentially 27 miles water carry, my bag was a bit heavy.
Our original plan was to reach a campsite at 353.9 miles but upon reaching campsites some 6 miles before everyone was ready to stop. I kinda wanted to continue but since my left legs have been acting up I decided it was best to stop for the day.
The earlier so does mean that we have a buffet day tomorrow with 22.1 miles to the hitch point to Wrightwood.
After all the McDonald's food I still felt very full so I did not have any dinner.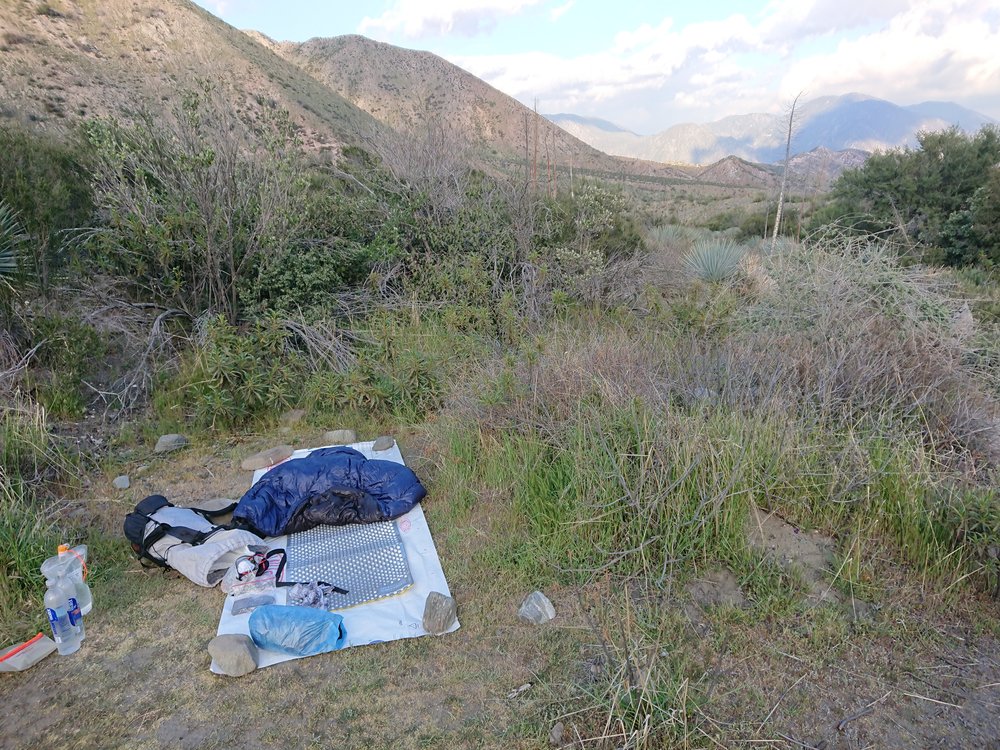 I look forward to get to Wrightwood add I have a new sleeping pad waiting there and some prescription glasses with transition lenses. I am especially interested in the glasses as I ordered them rather cheaply online.