Last night was the last night in Idyllwild and I was stoked to get back on trail. I will be hiking for the next bit with Brandon and Myriam who I stayed at Scout and Frodos with. We decided to get started early at 0500. We had a really short day planned where we wanted to stay in the San Jacinto Summit Shelter.
We basically did the same hike I did on my day hike where we went up the South Ridge Trail. To Tahquitz Peak before connecting to the PCT.
We made really good time and were at Tahquitz Peak at around 0800. Unfortunately the area around the Fire Lookout was closed so we could not go there. It seemed like they were doing maintenance on the Lookout, probably to get it ready for the fire season.
We had a quick breakfast near Tahquitz Peak which for me consisted of instant oatmeal and some trail mix.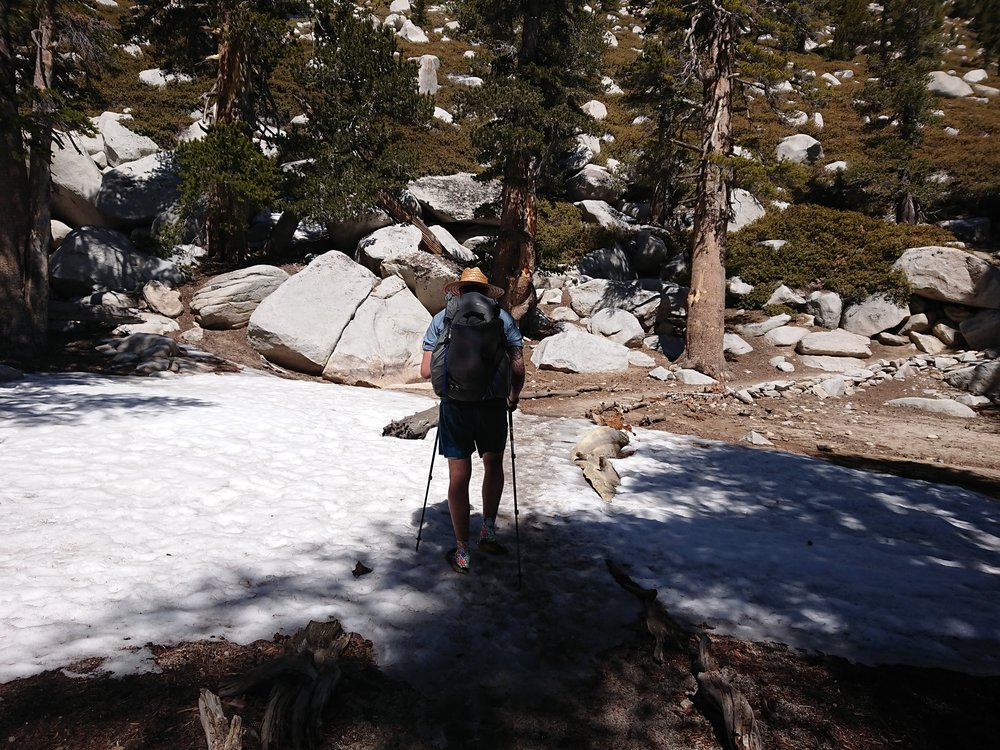 The hiking was really good all day as the sun never got too hot, so we made really good time to the peak. We arrived at the shelter around 1100 and had lunch in the cold shelter. Later we realized it was much warmer outside.
After lunch we went to the peak and took loads of pictures while enjoying the views.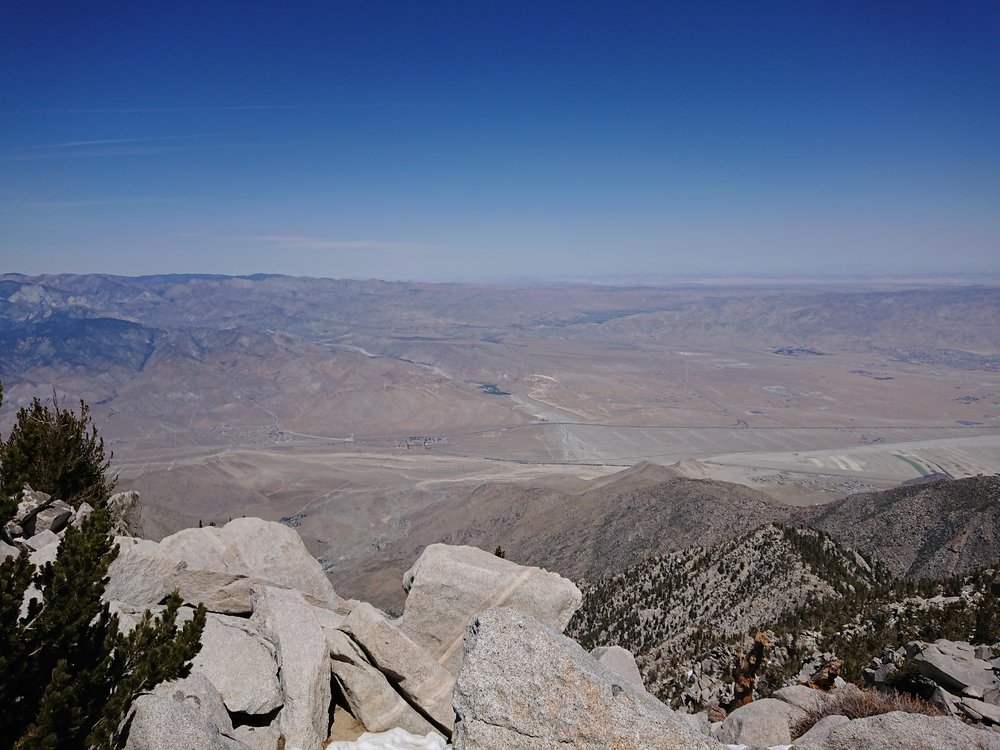 Afterwards we mostly relaxed at the shelter. While there we spoke with some day hikers who could not believe what we were doing. At the shelter more and more hikers piled in and around dinner 8 hikers had arrived to stay the night.
It was extremely cold in the shelter as it was very windy with another storm moving in.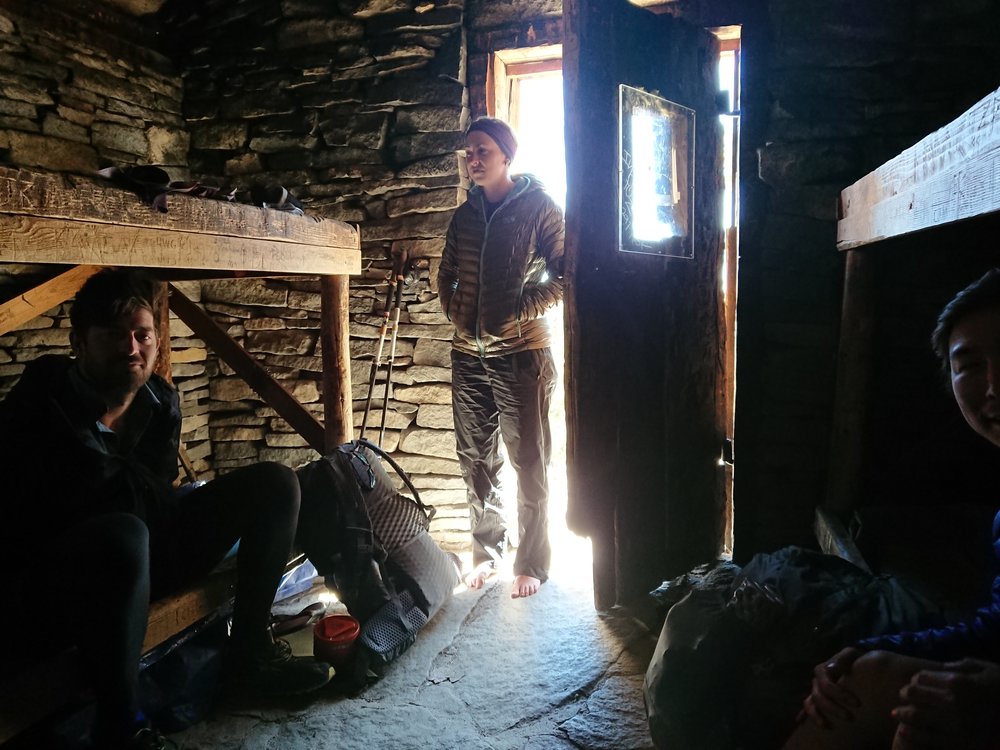 At around 1930 another hiker arrived to make a total of 9 hikers in a shelter with 4 bunk.