The night in the shelter was comfortable with regards to temperature but the crowded shelter was like a orchestra of people snoring. The snoring and my uncomfortable sleeping pad caused me to wake up multiple times during the night. Sadly I also had to leave the comfort of the shelter to go pee, the wind and cold made this a less than enjoyable experience.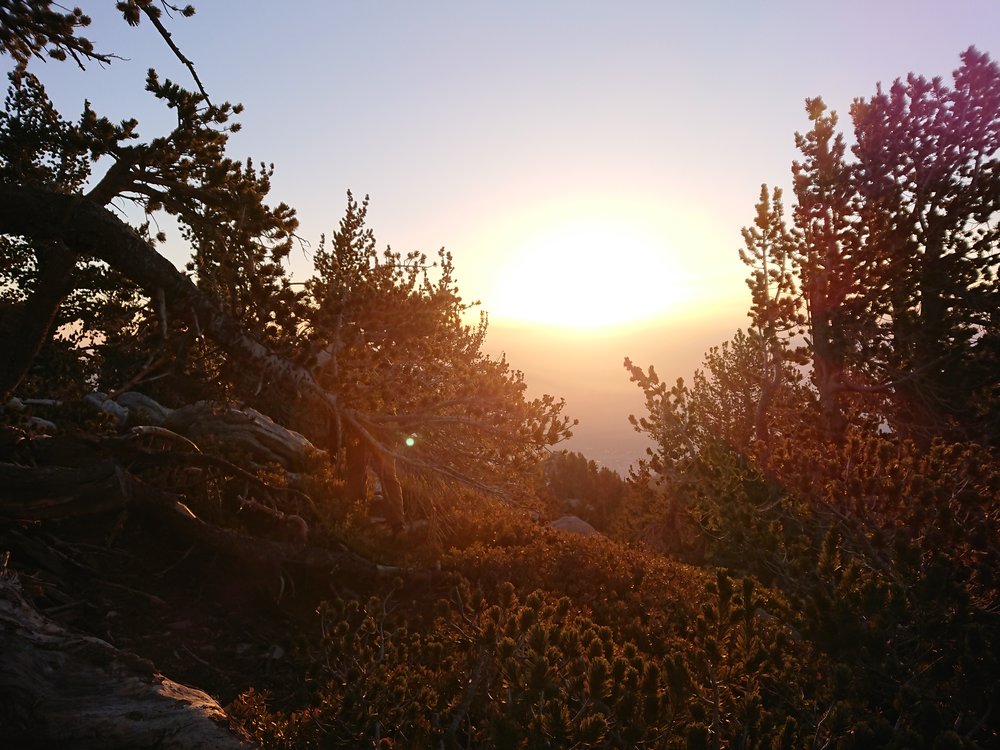 We had decided to start late as the next day was supposed to be cold. Boy was it ever cold. After we started hiking around 0700 I was wearing the most clothes so far: beanie, shirt, rain jacket, shorts, base layer pants, rain skirt, gloves, waterproof mittens, socks and shoes. With these clothes only my hands were cold which is a common problem for me.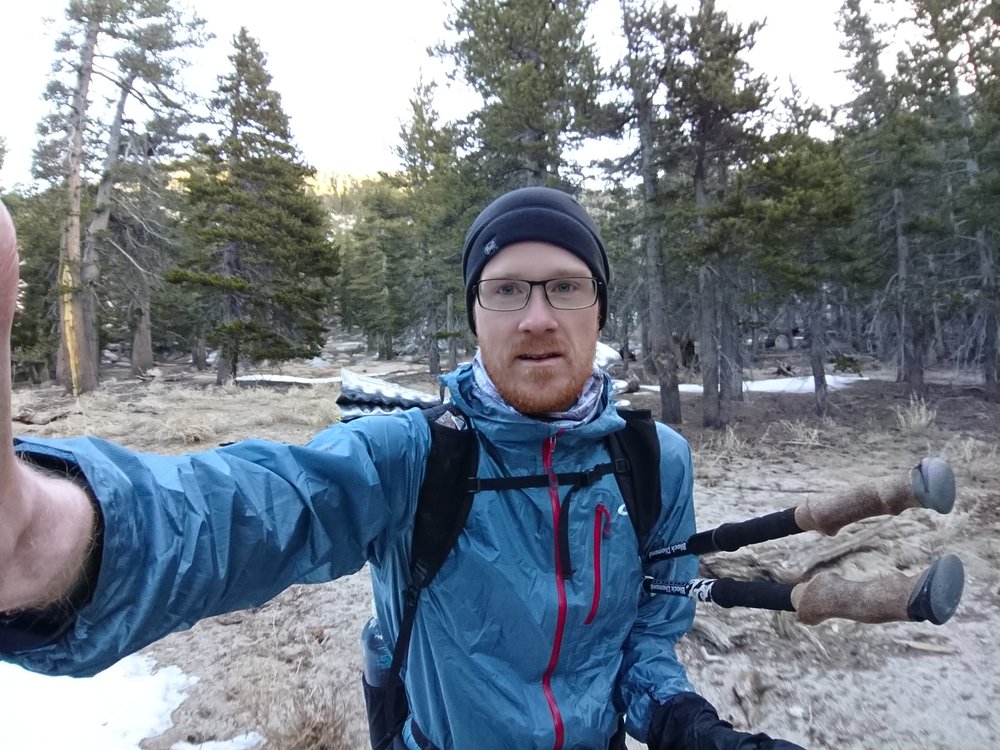 We hiked back to the PCT and quickly reached the first water source where the freezing water made resupplying with water a miserable experience.
The days plan was to reach the next water source in the flat desert down from the mountains at 1729 ft. Quite a lot of elevation loss is from the 10824 of San Jacinto Peak.
The day stayed cold but we found a windsheltered and sunexposed spot that was perfect to have breakfast. The beginning of the day had a bit of uphill mixed in with the downhill but later it was pure downhill on a very sunexposed stretch. We find a small spot with shade for lunch but otherwise we only really stopped for the 200 miles marker.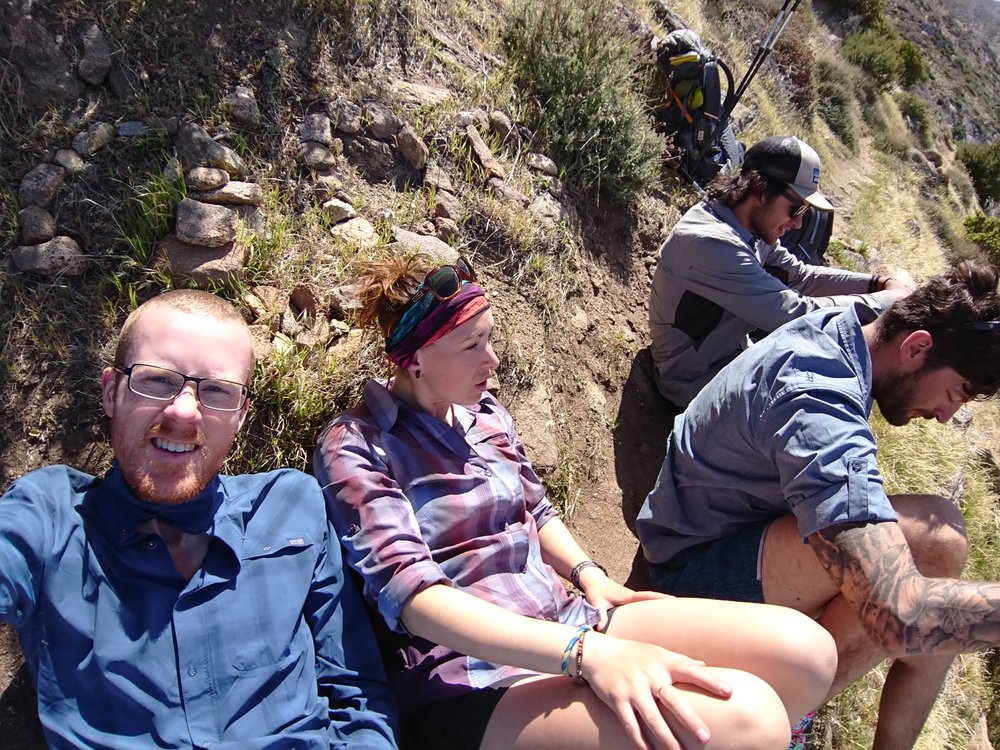 When we reached the next water source it was still quite windy and we all struggled in setting up camp.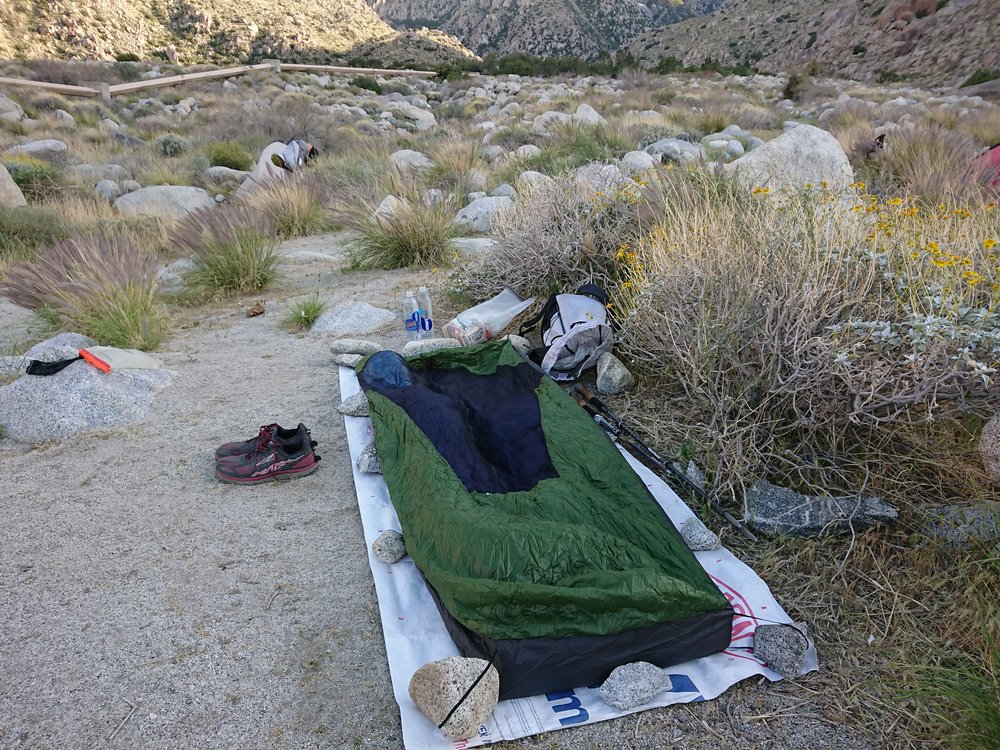 During and after dinner we discussed tomorrow's plan and agreed to get an early start at 0500.