Today I will be switching hotels to one in Kufstein that I originally booked for my Eagle Walk plans. I planned to hike to Kitzbüheler Horn and continue on to Kitzbühel from there, from Kitzbühel I would take the train to Kufstein. Kitzbüheler Horn is at 1996 m, while I started my hike at around 700 m, so the plan was to walk uphill a lot.
As I generally like to do I got up slightly before breakfast and packed up most of my stuff, had breakfast, packed up the rest and got going. The weather was quite nice with pleasant temperatures. Despite this my clothes quickly soaked with sweat from walking uphill for hours. The walk up provided good views as the route crossed the skilift multiple times.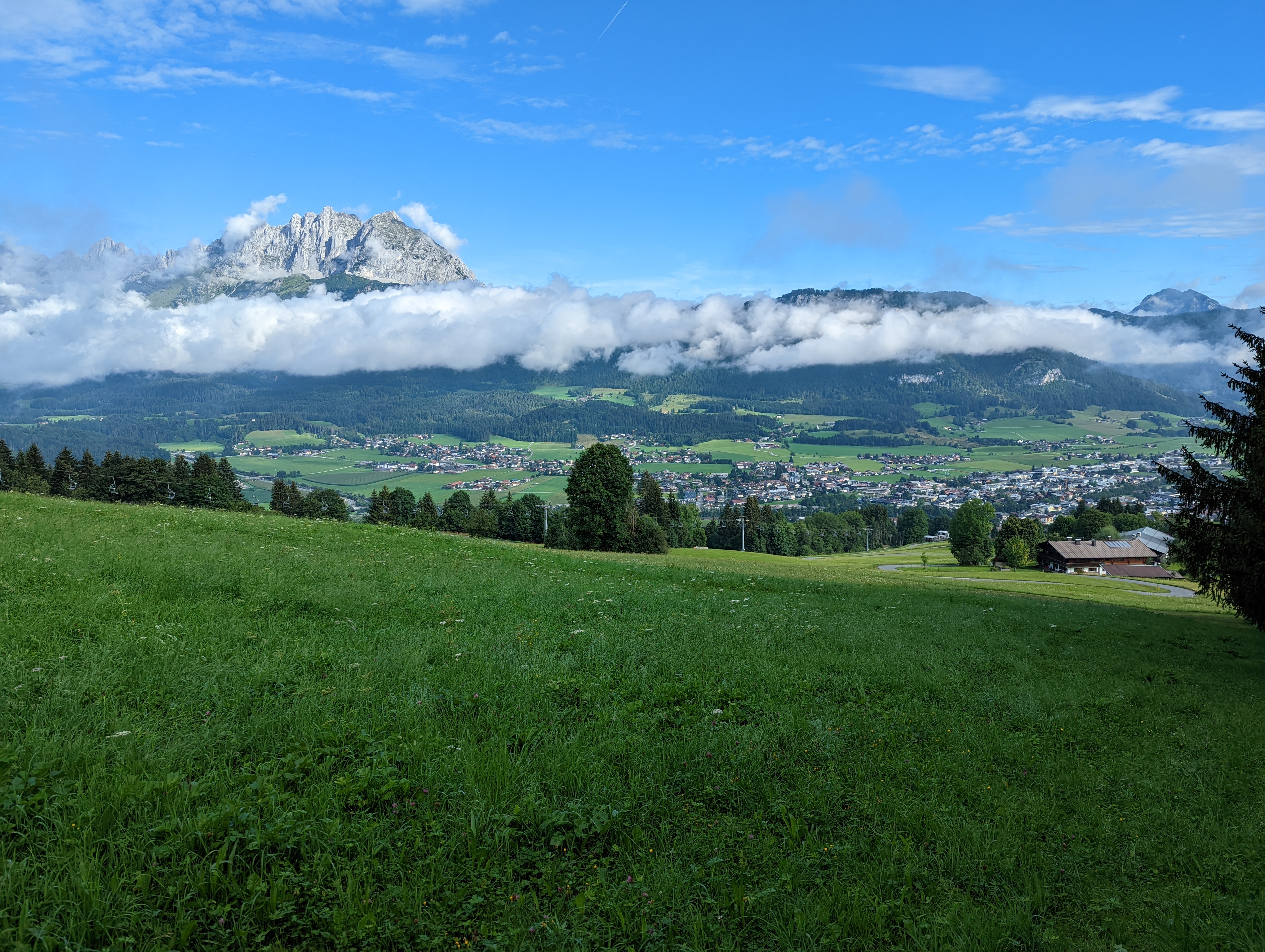 The going was not too difficult and steep with a lot of the hiking being on forest roads. Once I passed the final lift station this all changed and the route became much more technical.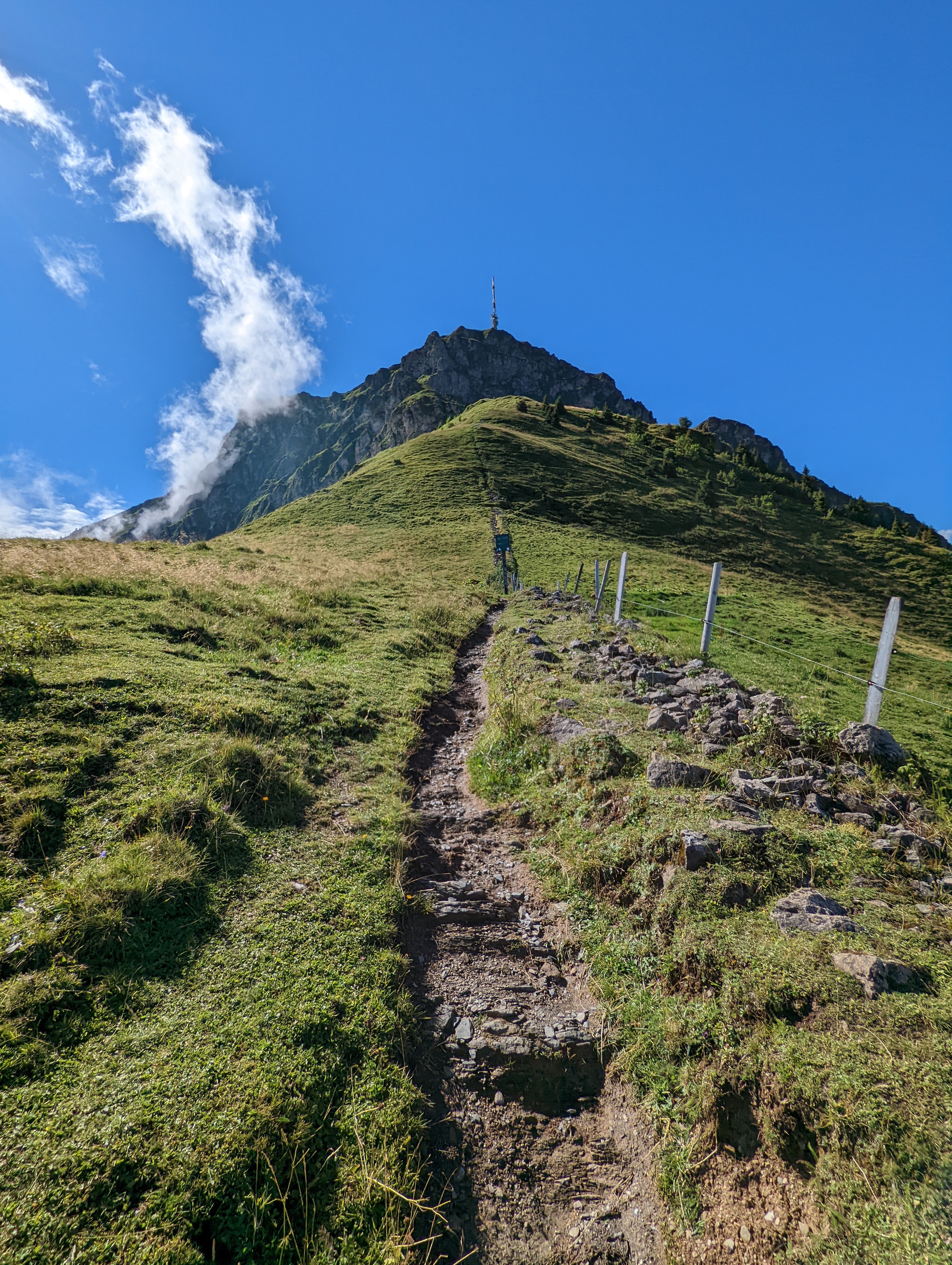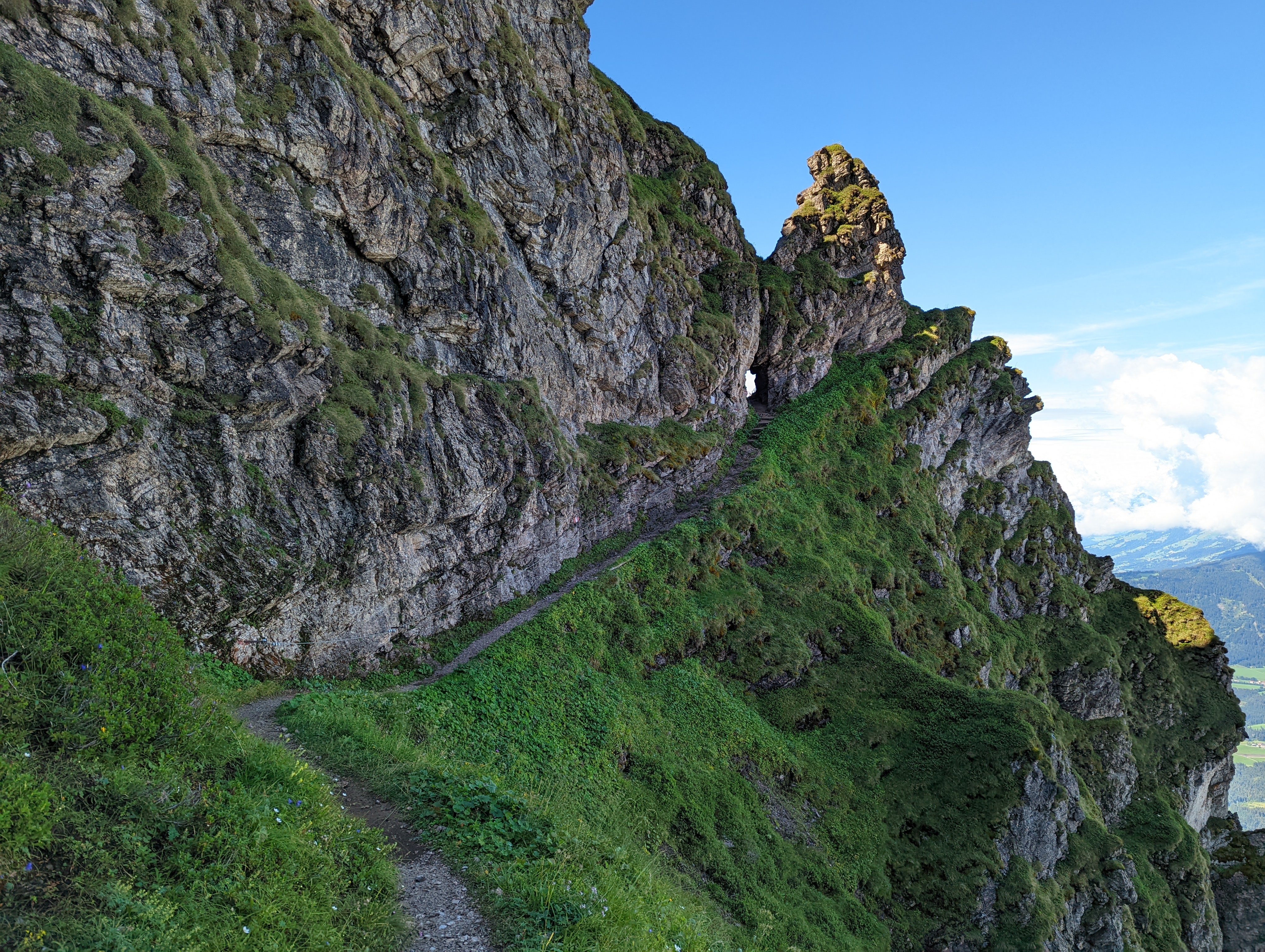 Once at the top I took a lot of pictures of the panorama views before starting the hike down.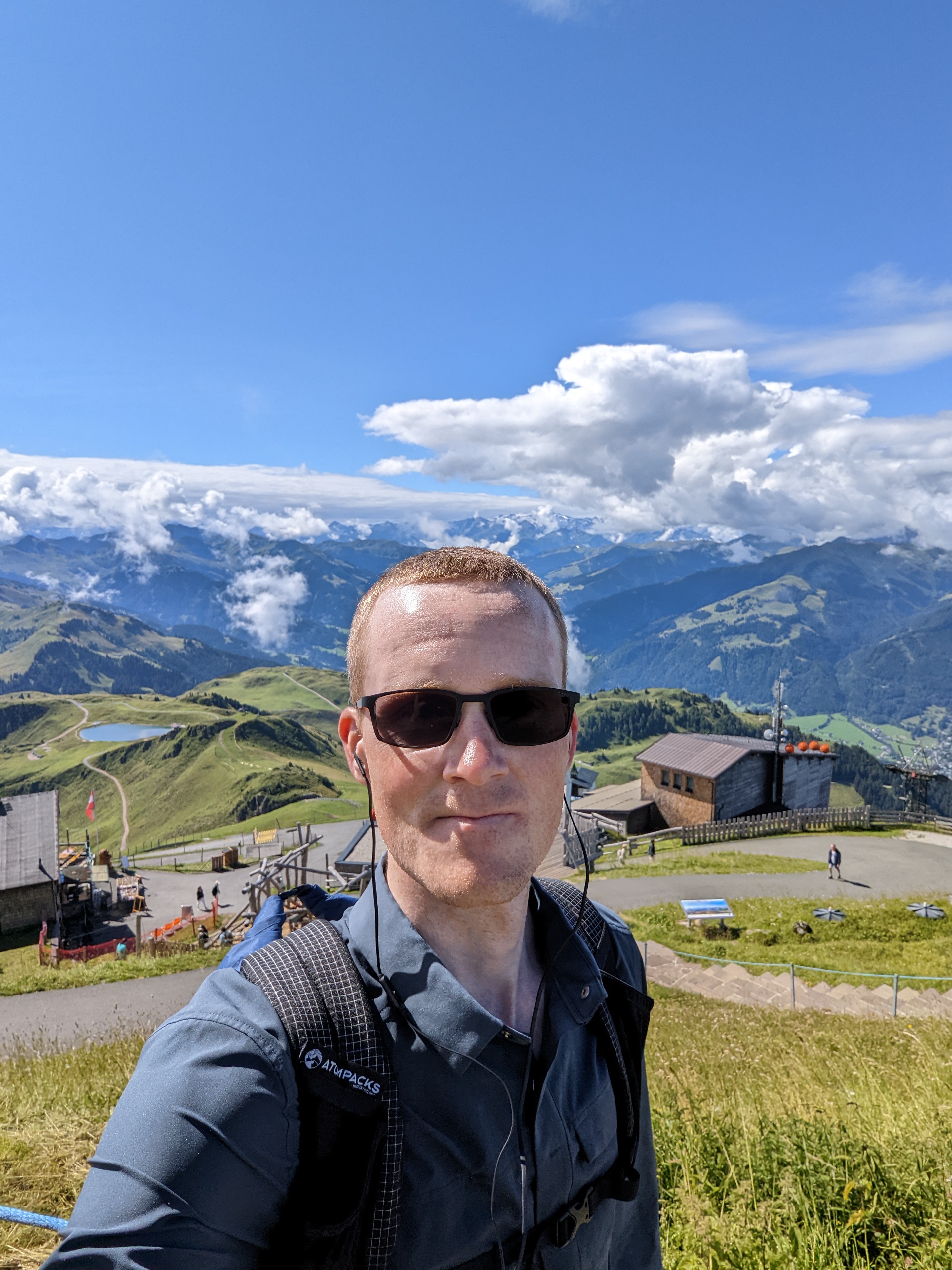 The route to Kitzbühel was initially something I had put together myself and included some rough going across alpine pastures. Following these I had managed to include some more uphill before the downhill continued. Eventually I did reach Kitzbühel where I had some late lunch before catching the train to Kufstein.
I had discovered I missed the running shorts I usually hike in, but luckily in Kufstein I managed to purchase some decent running shorts I could use for the rest of the trip.
I also visited the Kufstein Fortress which is located on a cliff in the middle of the city. Apparently it used to be is great strategic importance to maintain control over the area.