Today was probably the toughest and my worst day of the PCT so far. We again had quite an ambitious goal as we wanted to reach Sonora Pass tomorrow. Today we wanted to get as close as possible as the trail travels at high elevation a long distance before Sonora Pass, optimally we wanted to make it past Dorothy Lakes Pass.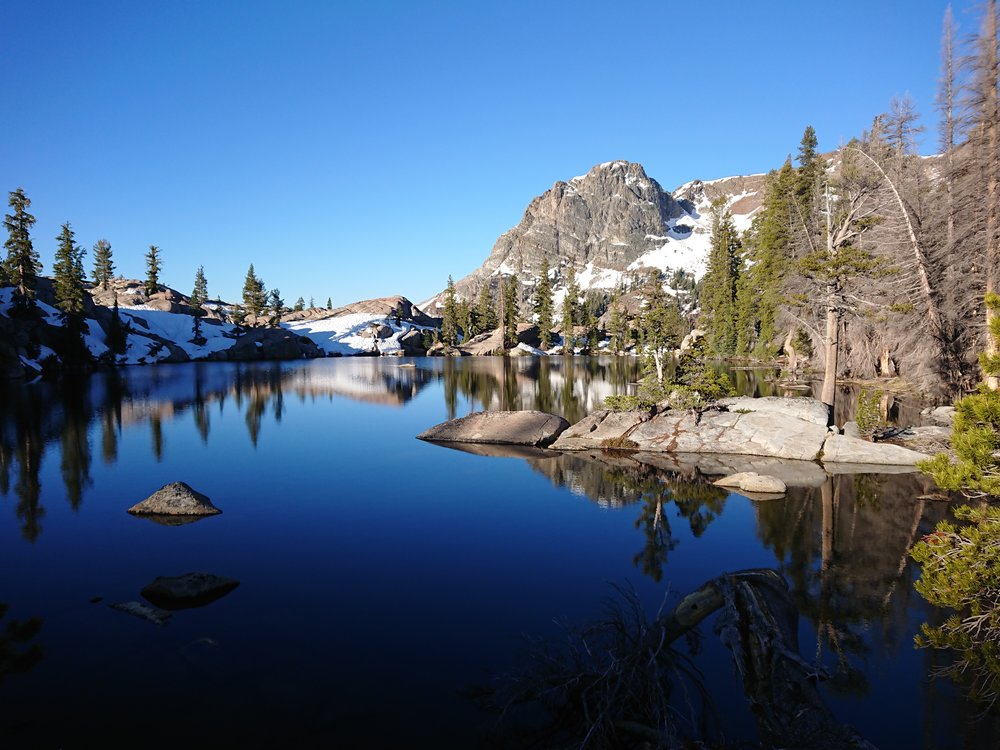 We went back to our usual starting time of 0600 as we both liked getting up at that time better. Straight away we started the first of the days 4 climbs, the climb over Seawey Pass. We did not expect this to be hard and the ascent was really easy. On the descent however we met a lot of hard snow on a very steep slope that we had to travel on for a long time. We both took a nasty slide but managed to stop right before a tree. These conditions slowed us greatly.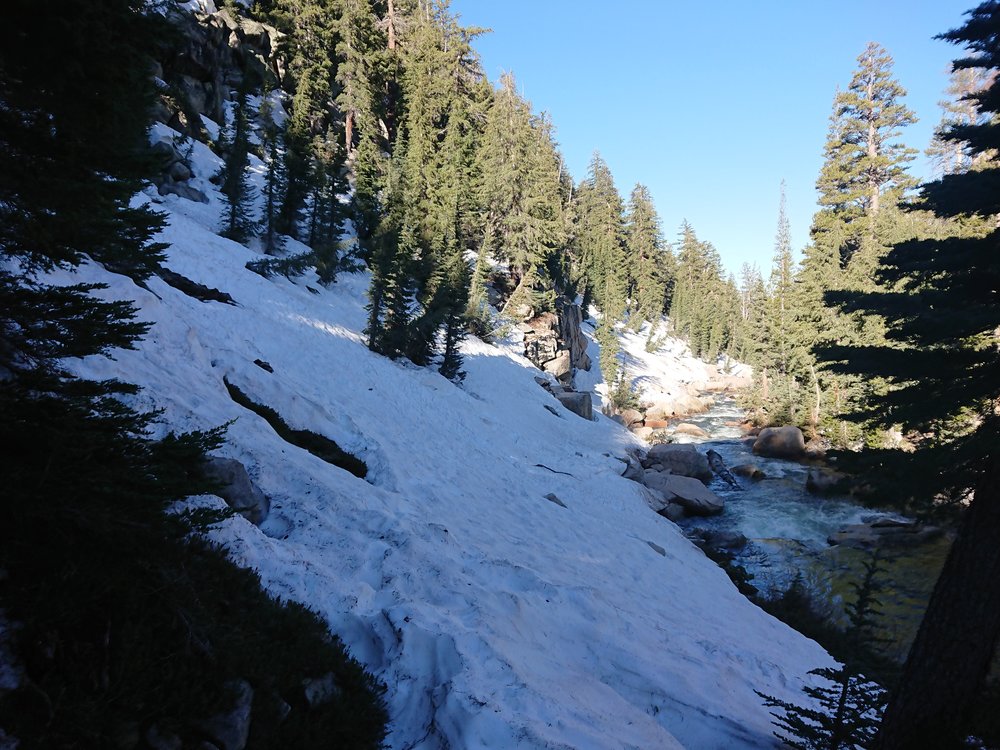 We finally made it down and almost immediately started the days second climb. This climb and the following descent had barely any snow and we started to get our hopes up for the rest of the day, great mistake.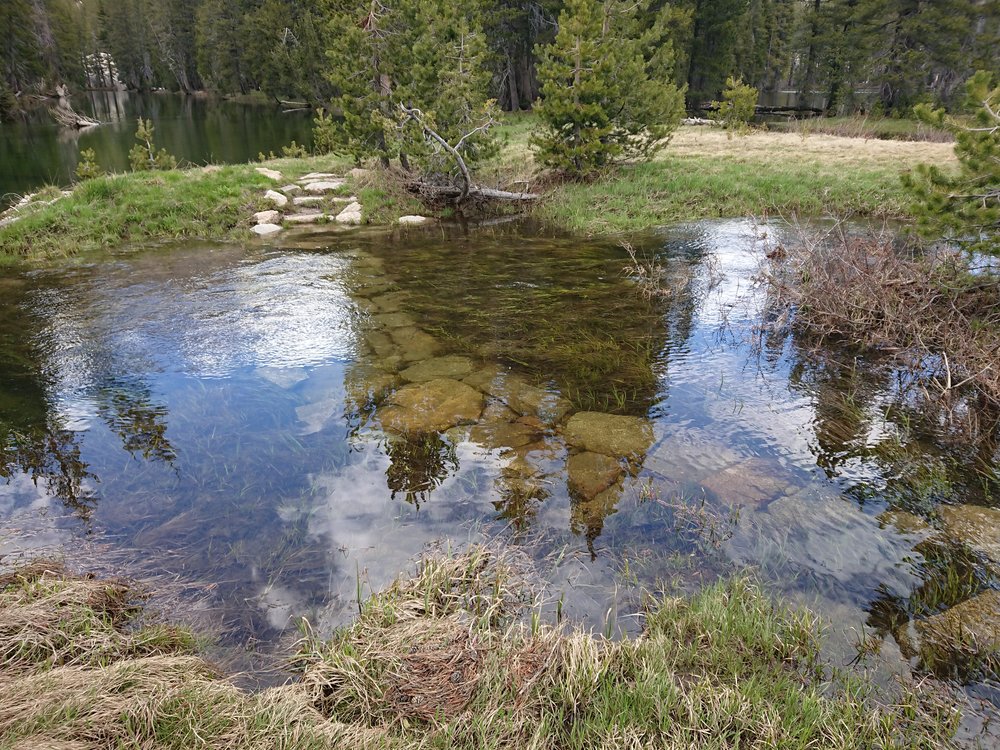 The third climb was the final climb before the long ascent towards Dorothy Lakes Pass. On the ascent we did not have a lot of snow but the descent presented plenty of snow for us to traverse. Normally we would expect mostly snow free conditions below 8400 ft which was the elevation we had lunch at but there was still plenty of snow around.
Even at the bottom of the descent near Wilma Lake there was still snow. This worried me a lot as we had a very long ascent to Dorothy Lakes Pass and if the entire stretch had snow it would be very tough.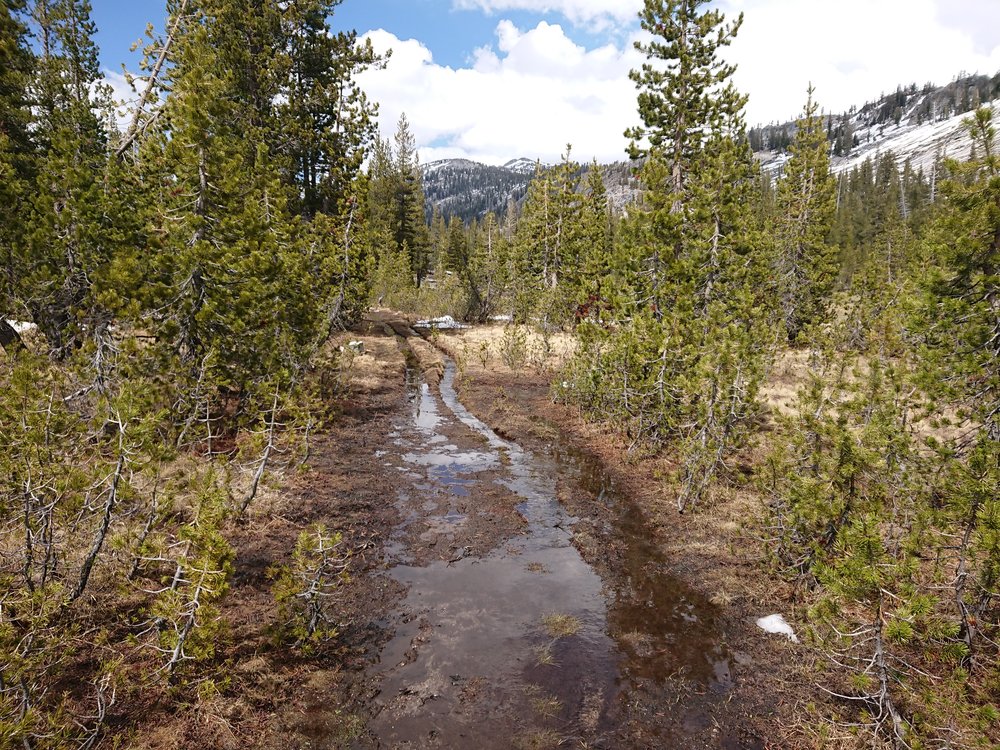 As we started towards the pass we were met with a lot of snow patches. In the places where there was no snow the trail was generally a stream of water or just mud. This made going very tough and we finally abandoned any thought of having dry feet today. The conditions were very depressing and once again made me long for end of the Sierra.
Our progress was slow so it became obvious that we could not make it across the pass. We instead set our goal as getting as close as possible which basically meant camping at Dorothy Lake just before the pass. This should still allow us to reach The highway at Sonora Pass which should allow us to reach South Lake Tahoe with our remaining food unless conditions worsen a lot. We do not expect this as it is generally said that after Sonora Pass the trail becomes easier.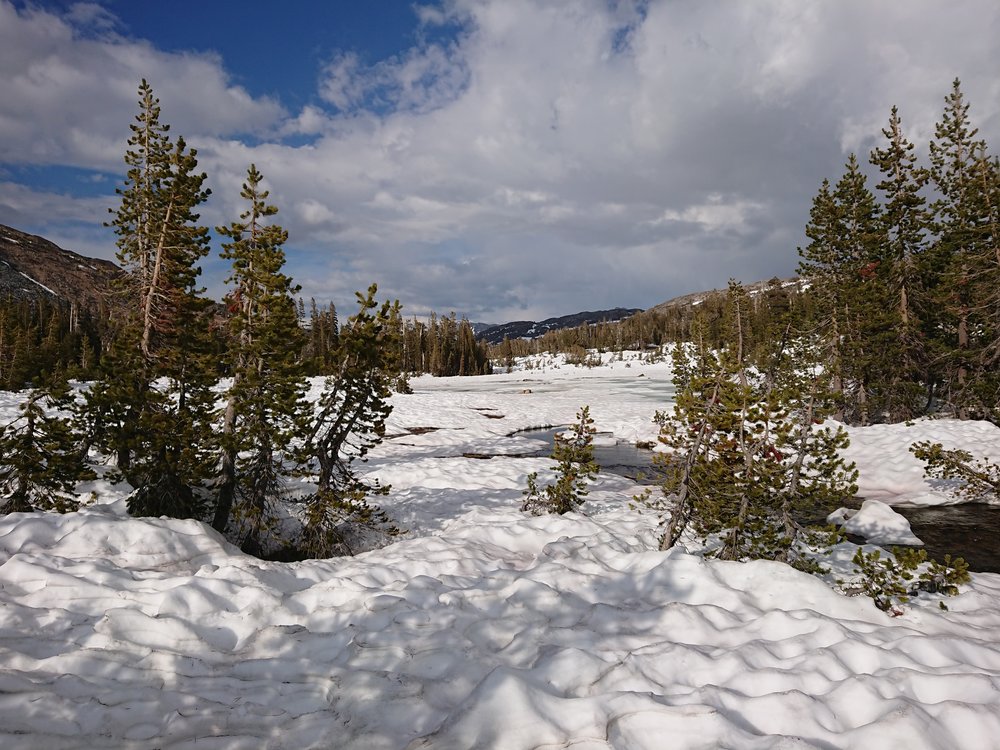 As we neared the lake we came upon a massive snowfield full of suncups and were both worried that we would not find snow free camp sites. We decided to push on anyway and luckily discovered that in big clusters of trees there was not a lot of snow. There was one of these right at our goal and we made camp. We expect a cold night being fairly high and right next to an ice covered lake and snow.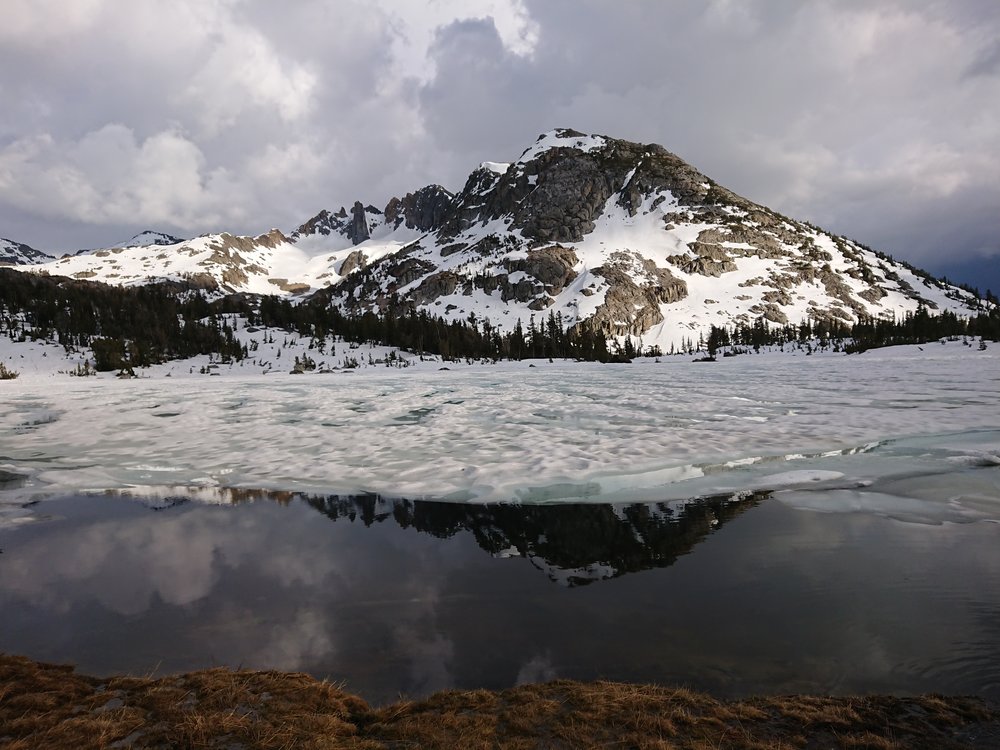 The weather was generally good especially considering we could hear thunder in the distance. A couple of times it started to rain but seemed to stop just as I got my rain gear on.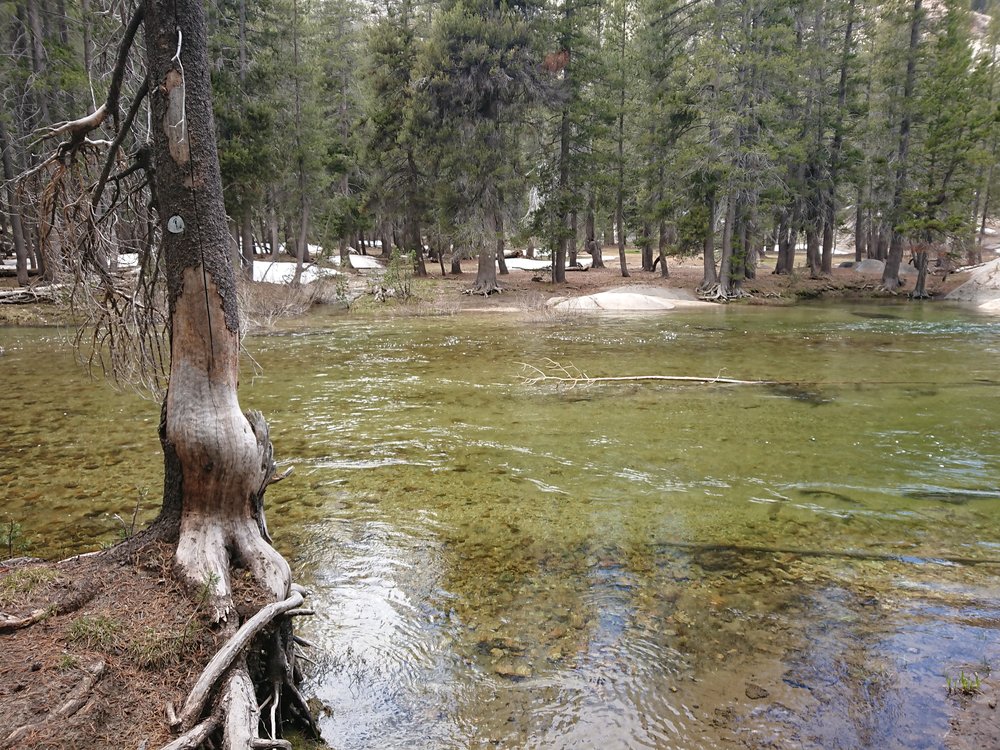 The day also brought an absolute crazy number of river/creek crossings. This included some of the most difficult we have done so far. One I did had me in water up to my backpack. Another was so strong that I had to abandon my attempt to cross it as I could barely move my hiking poles and legs, we found a log to cross on.
Before starting the section from Mammoth Lakes to South Lake Tahoe I had fully expected it to be easier than the last of the Sierra we had already done owing to lower elevations. However we climb more each day and have many more creek crossings.
In general our mood was not great during the day as we both realised we were moving a lot slower than we wanted to. Lucky it did not rain as well.
3640