Today was to be a fairly long day where we would try something we had not done before, we would cross a pass in the afternoon.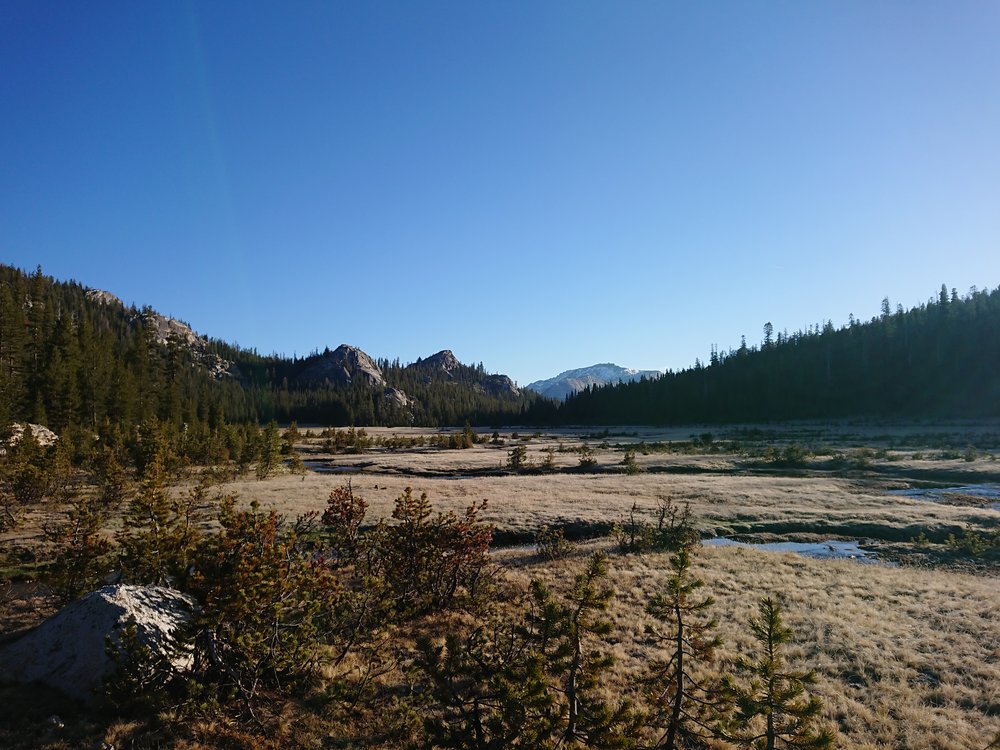 We started earlier than usual at 0535 in beautiful clear skies which also meant it was quite cold. Once we started hiking the cold was not really an issue and as the sun actually started hitting us we quickly had to remove our jackets.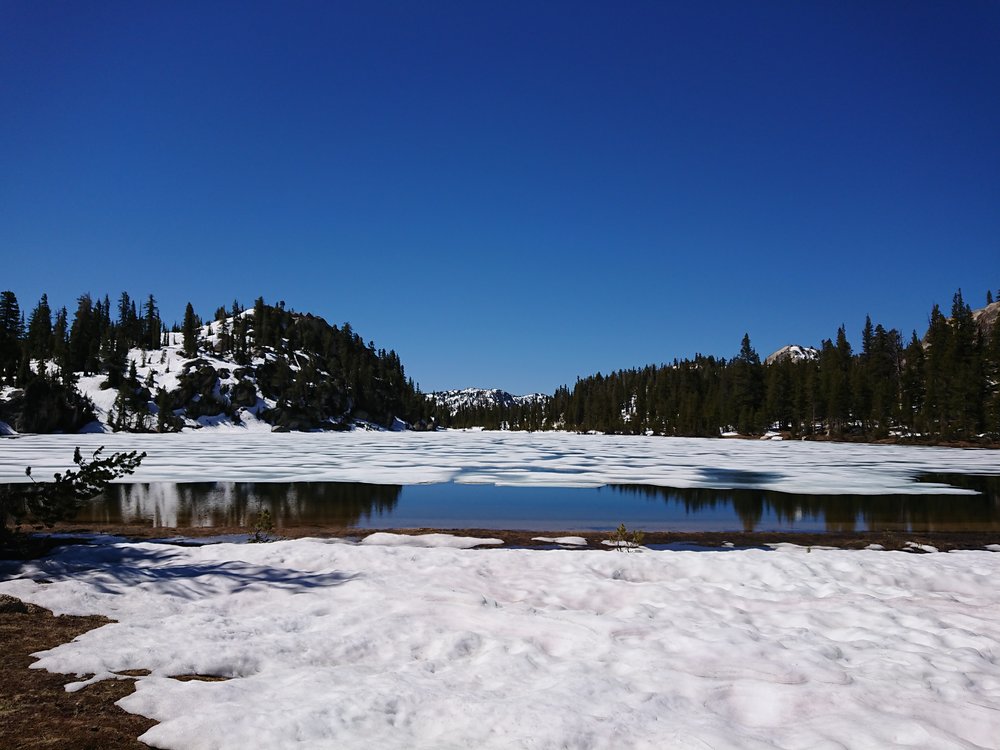 The day had a lot of separate climbs and each of them brought at least some snow we had to traverse. The first climb was alright and we were moving fast.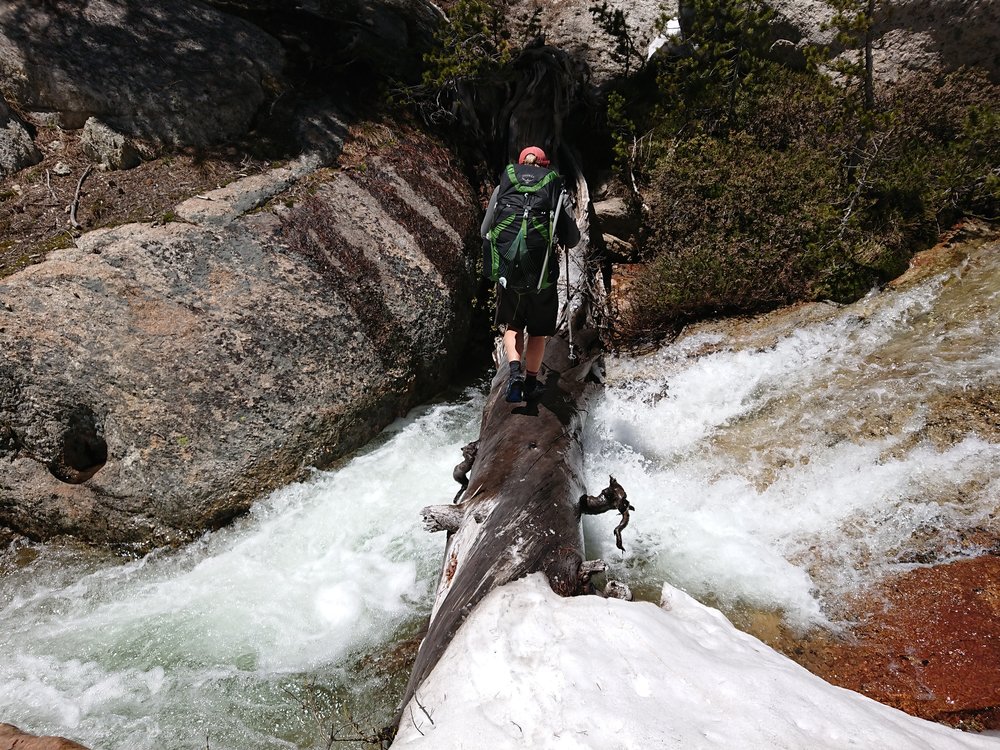 The landscape was amazingly beautiful and the sun was shining from a clear sky most of the day.
The second climb saw us climb a bit higher and stay there for longer which meant more snow travel this slowed us a bit but not too bad.
The real challenge of the day was Benson Pass which is just above 10000 ft and had a section during the descent where we stay above 9000.
Before beginning the ascent to Benson we stopped for lunch to ensure we had enough energy for the climb. The climbing was initially very steep and quickly tired us out. It leveled out a bit before it steepened again as the trail turned directly towards the pass. At the same time we had to travel more on snow. We actually managed to avoid a lot of snow travel by connecting patches near trees and on rocks.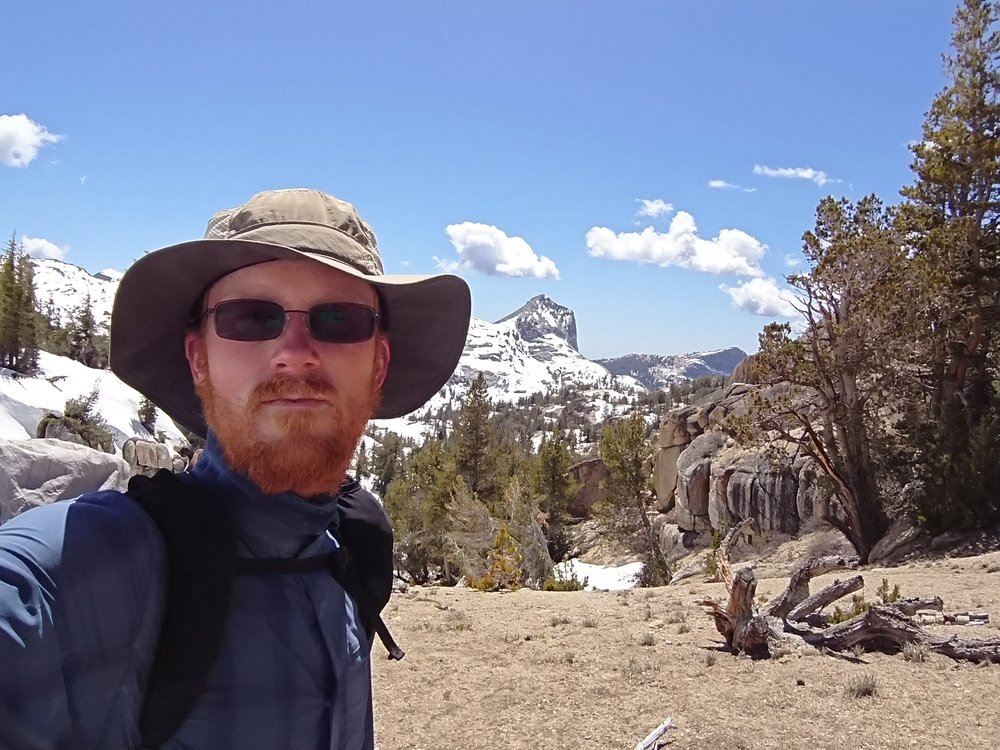 On the top of the pass we could see actual snow free ground which is a first for us. Initially we could also follow the trail down quickly this became snow covered and we had to travel mostly on snow.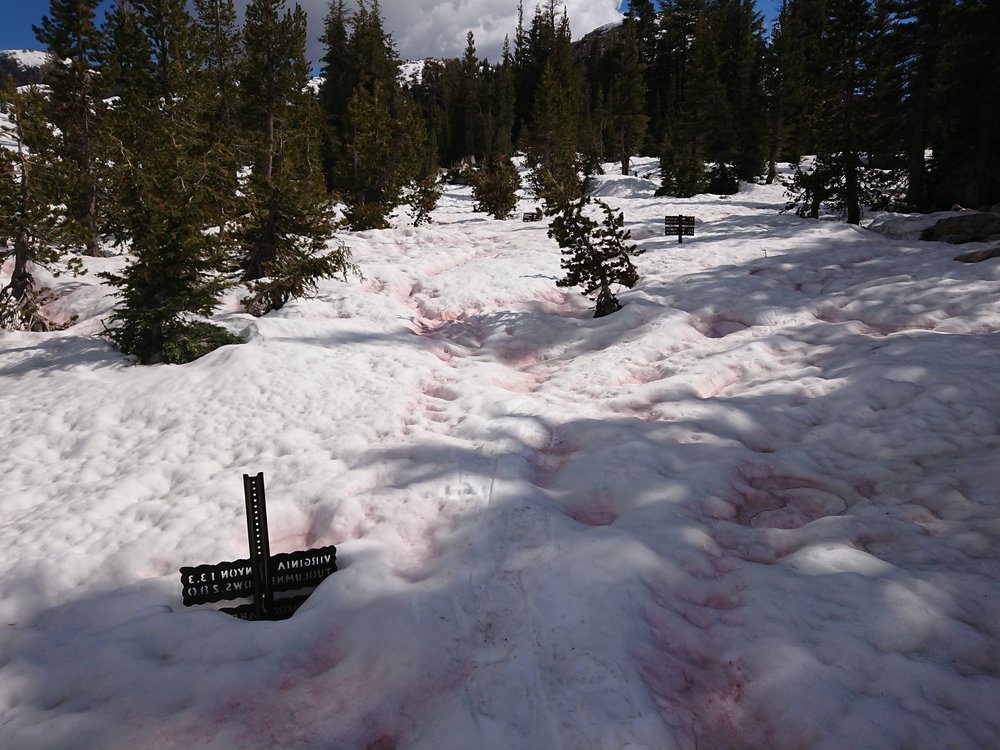 As we reached the flat section above 9000 ft we sadly discovered that it was full of snow and the snow was starting to get bad. The sun and high temperatures while nice were working against us with regards to snow conditions and we started post holing a lot.
Navigation also became quite difficult and we ended up taking some interesting routes. All of this slowed us down a lot. Luckily we finally started descending at great speed and eventually reached mostly snow free trail. Unexpectedly we also had to cross some very difficult creeks. These were since of the most difficult crossings we have done in the Sierra so far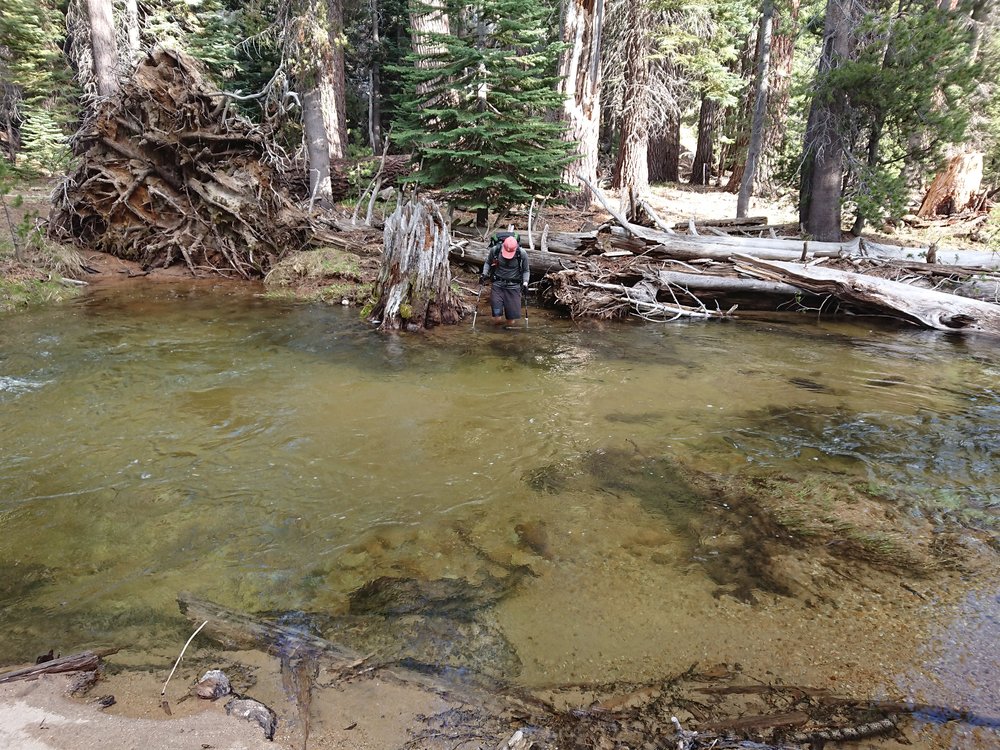 Just before arriving at camp we had yet more crossings to make sure there was no chance we would have dry shoes.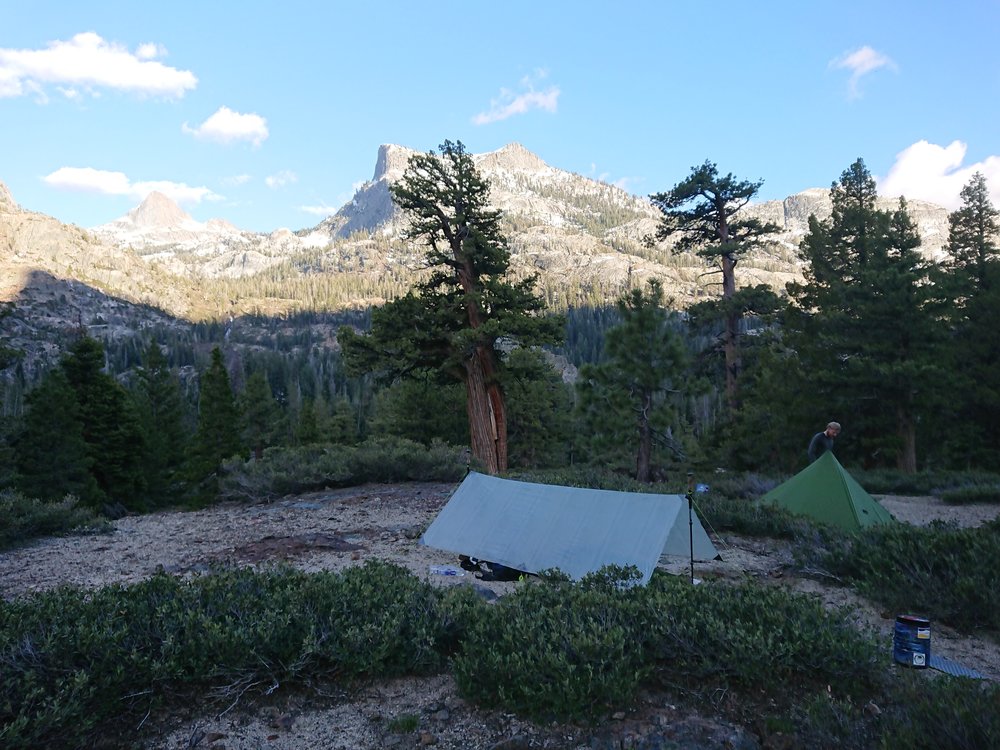 We camped just a bit above Benson Lake to hopefully avoid cold temperatures and moisture from the lake. Our site had amazing view of surrounding mountains.
The day was tough but we managed to reach our ambitious goal for the day and the weather helped keep spirits high. Today was probably the best weather we have had in the Sierra so far.