Today we were for the first time doing two passes, Island Pass and Donohue Pass. The passes are close together so it fits well to do them together. Also near the end of the day we will be getting to Toulumne Meadows where we plan to get a permit to go to Yosemite Valley via the John Muir Trail and do some day hikes and if we are very lucky climb Half Dome.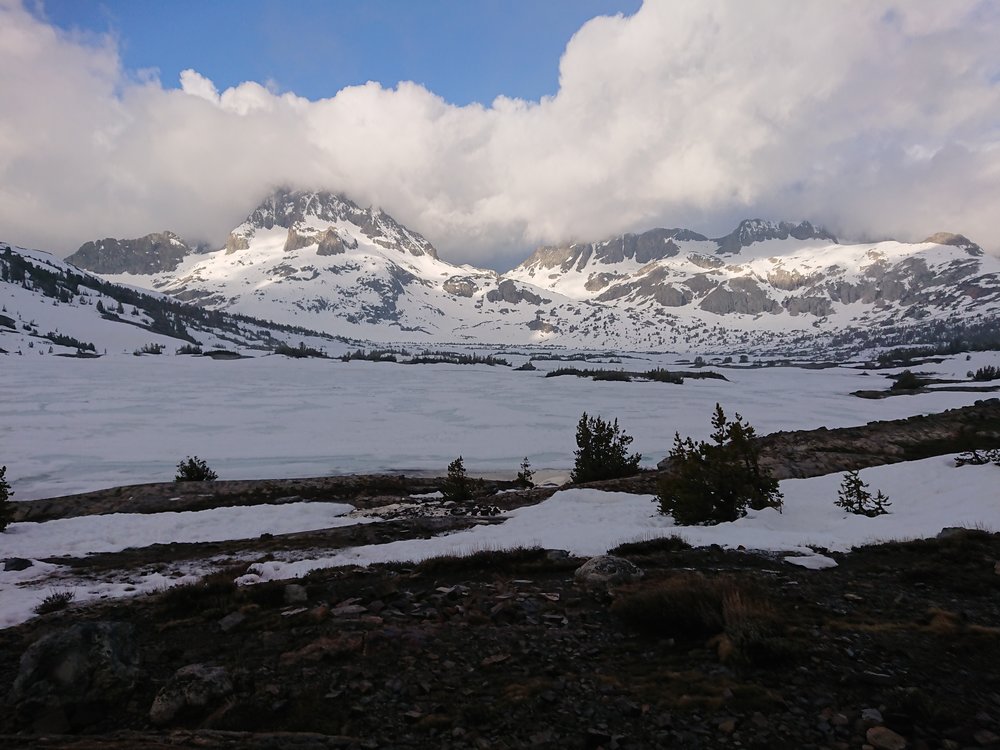 Right away when we started the day we were on snow as we had camped close to Island Pass. Navigation was initially quite difficult but became easier as we encountered more open snow where footprints were visible.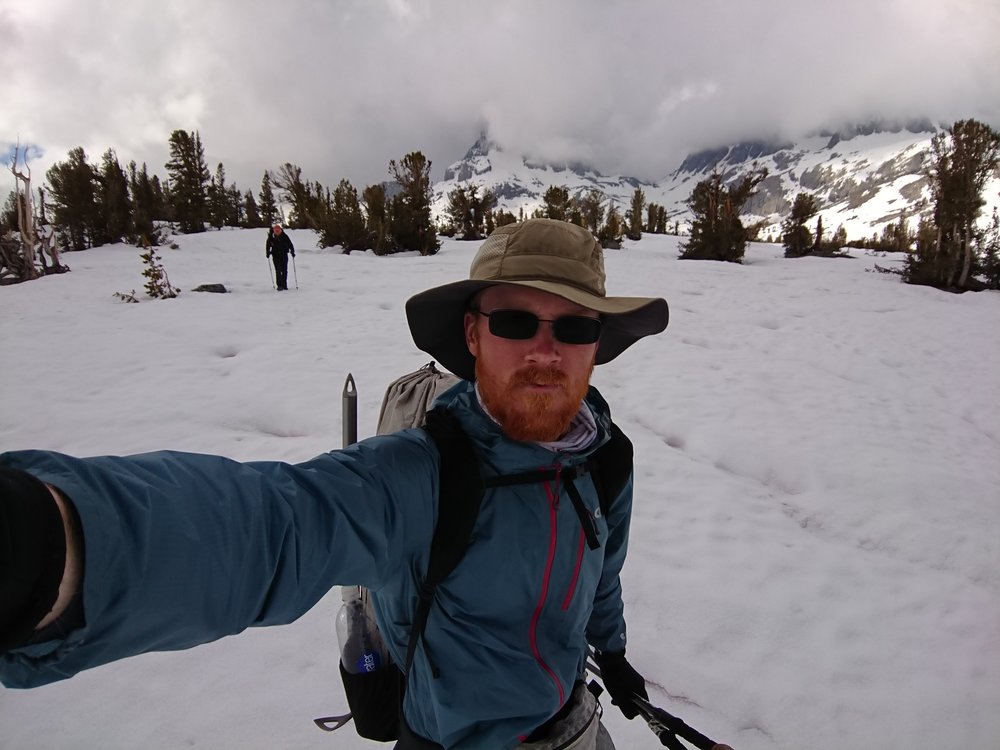 The snow near Island Pass was quite good and we actually passed the pass without either of us noticing. I am not sure Island Pass really qualifies as a pass.
After Island Pass we descended a bit and immediately started the long ascent towards Donohue Pass which is the last pass above 11000 ft on the PCT. Everyone I meet on the PCT is ready to be done with the Sierra and the snow.
Climbing to Donohue Pass initially presented quite the navigational challenge as footprints were not really easy to distinguish from sun cups. Later the footprints were easy to follow but the snow was never good so there constantly was a danger of post holing. Also while walking the snow kept giving a little so progress was really tough and the climb relentless. The top of the Pass was quite insignificant and we quickly started our descent. Descending was easier even though the snow was still quite bad.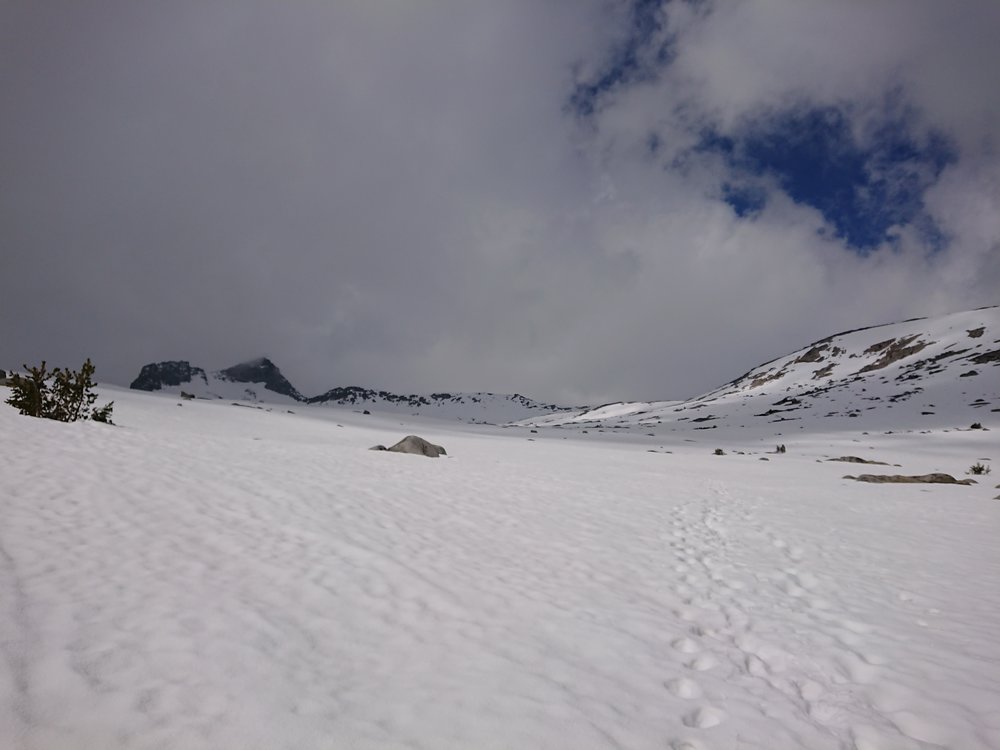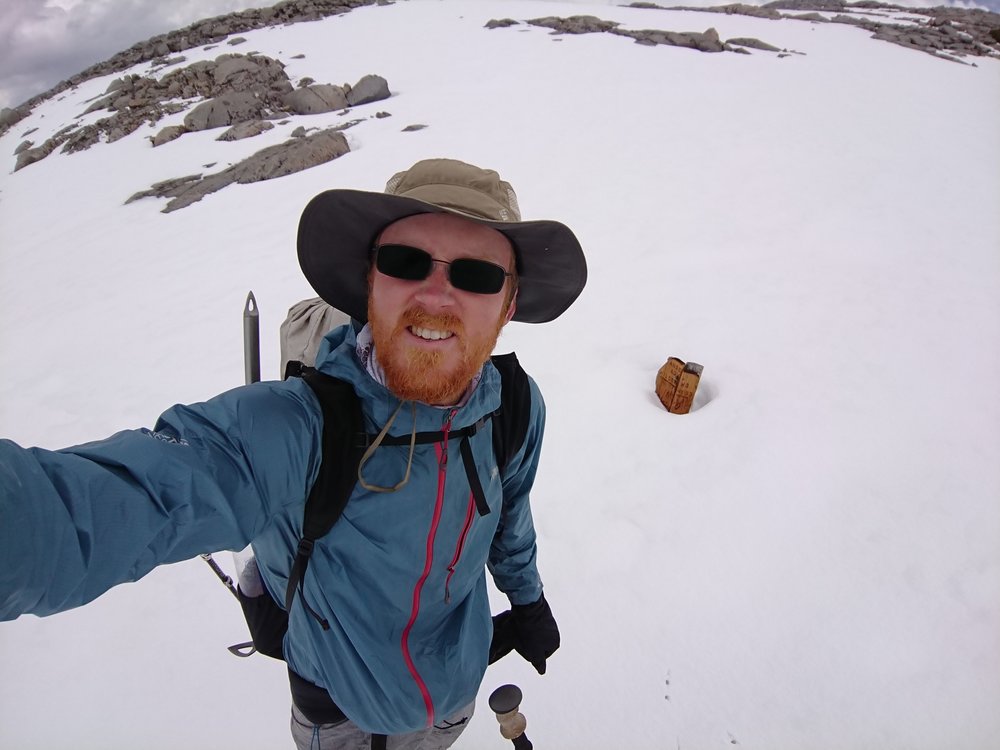 Quickly the snow almost disappeared and we made quick progress to the valley and Lyell Meadows where we stopped for lunch.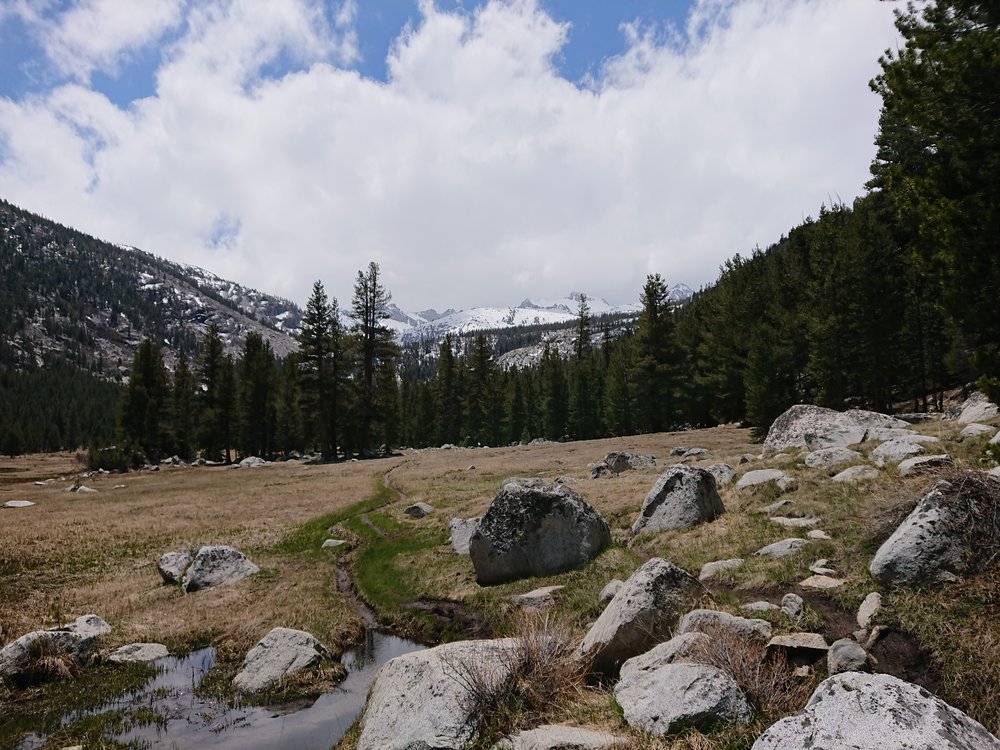 From there we hiked without break to the wilderness center in Toulumne Meadows to enquire about permit for entering Yosemite Valley.
We luckily found the center open and could get permits to hike to the valley via the JMT. Amazingly we got a permit to climb Half Dome on the way down. These are very difficult to get so I am very happy.
We really wanted a short break and some food at the store in Toulumne Meadows but to our surprise we found it closed even though I had read online that it was open. I did not bring enough food to reach South Lake Tahoe so it is a good thing I am going to the Valley so I can resupply there.
We hiked on and reached the JMT where we had to hike a certain distance to be allowed to camp. Initially hiking was easy but with more climbing than expected since we had expected none as the valley is almost 5000 ft lower than Toulumne Meadows.
Suddenly we were in the snow again and worried about finding camp on snow free ground.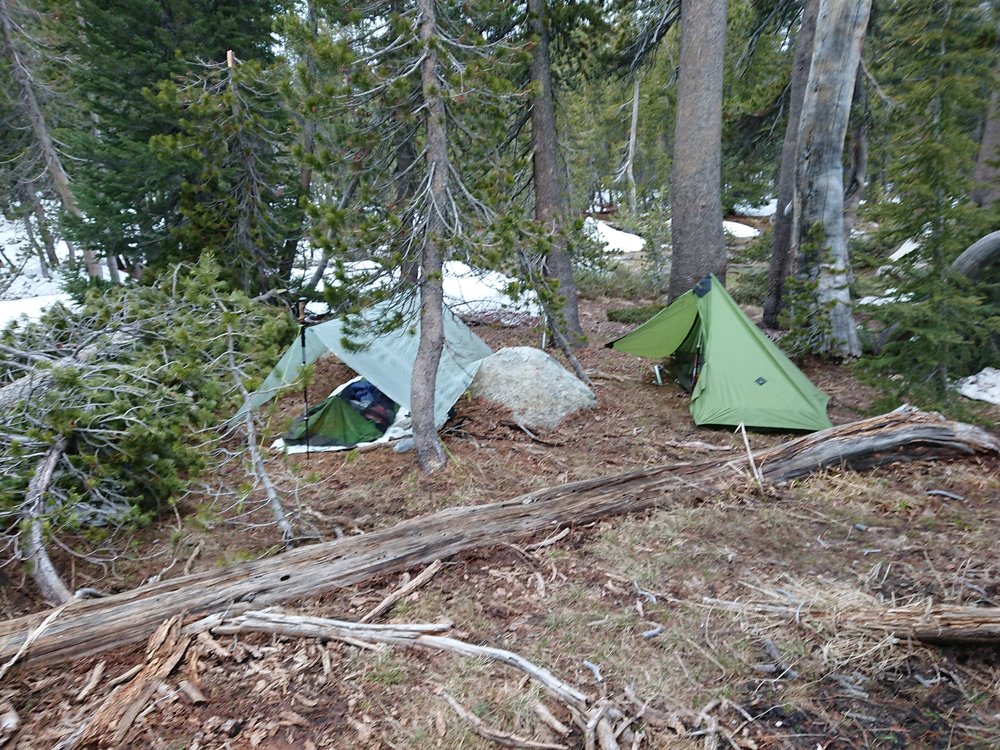 We reached the spot beyond which we are allowed to camp and found some suboptimal spots.
Tomorrow we plan to make the valley and on the way climb Half Dome. Hopefully we can reach the valley in time for dinner. We plan to spend the night at backpackers campground and spend the next day on day hikes and resupply for the final Sierra push.
Today was a long day so we are both tired and hopefully we will not have to much snow walking tomorrow.
I am really looking forward to hiking Half Dome and seeing the valley itself. Getting back to the PCT might be a bit annoying but we will deal with that when we have to.