It is impressive how quickly the mood on the trail can change and today was proof of that. We left Mammoth Lakes today to start on some of the last miles in the Sierra.
First we had to get back to where we left from and to do that we first took the bus a short stretch and then started walking towards the trailhead. We tried to hitch with every car that passed us and quickly got a ride with a nice guy who drove us all the way to the gate to the trailhead.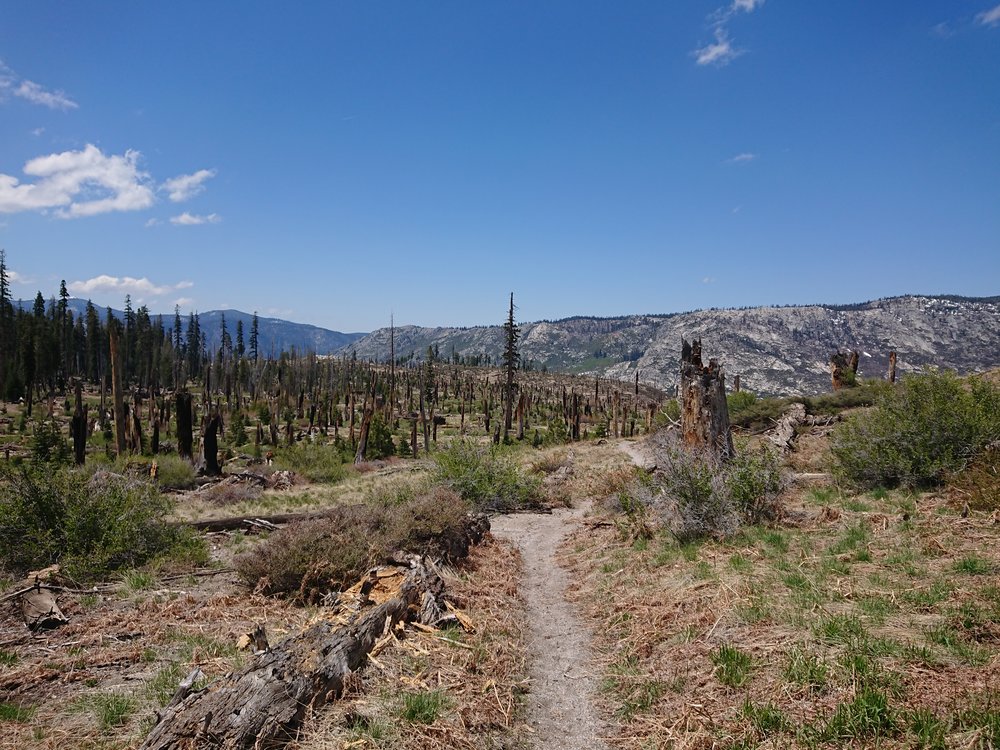 We started the trail back to the PCT and were back on the PCT around 1100. We wanted to push to around 920 at least so we could reach Toulumne Meadows tomorrow.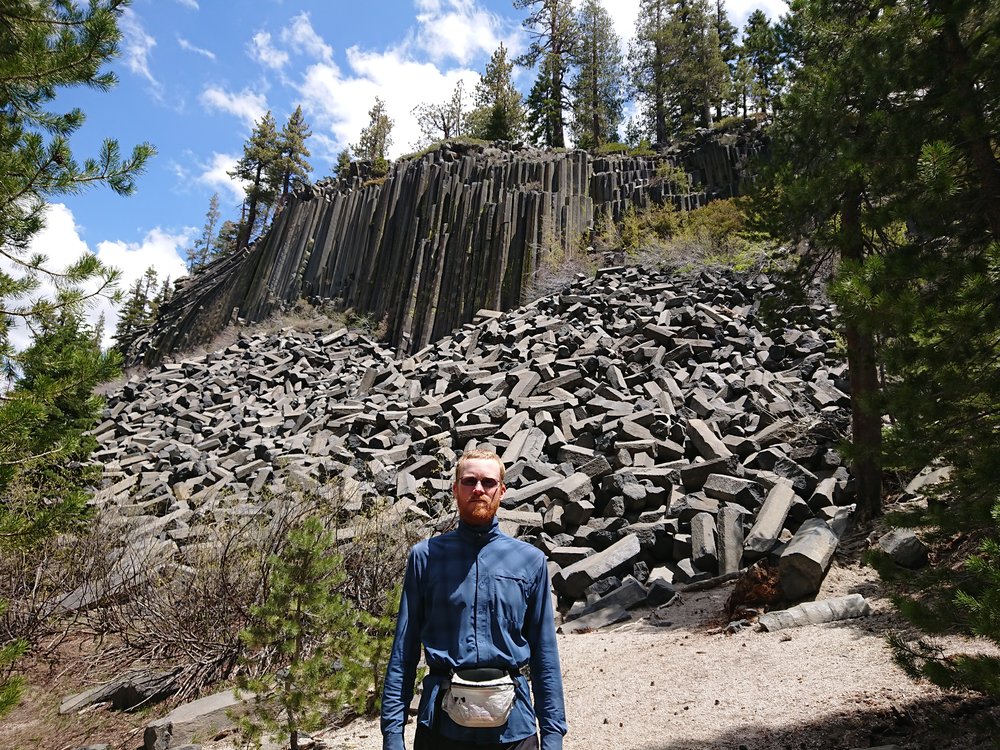 The weather was amazing for most of the day with sunshine and blue skies and we made excellent. As we climbed towards the passes and the camp we sadly got hindered by mud and snow.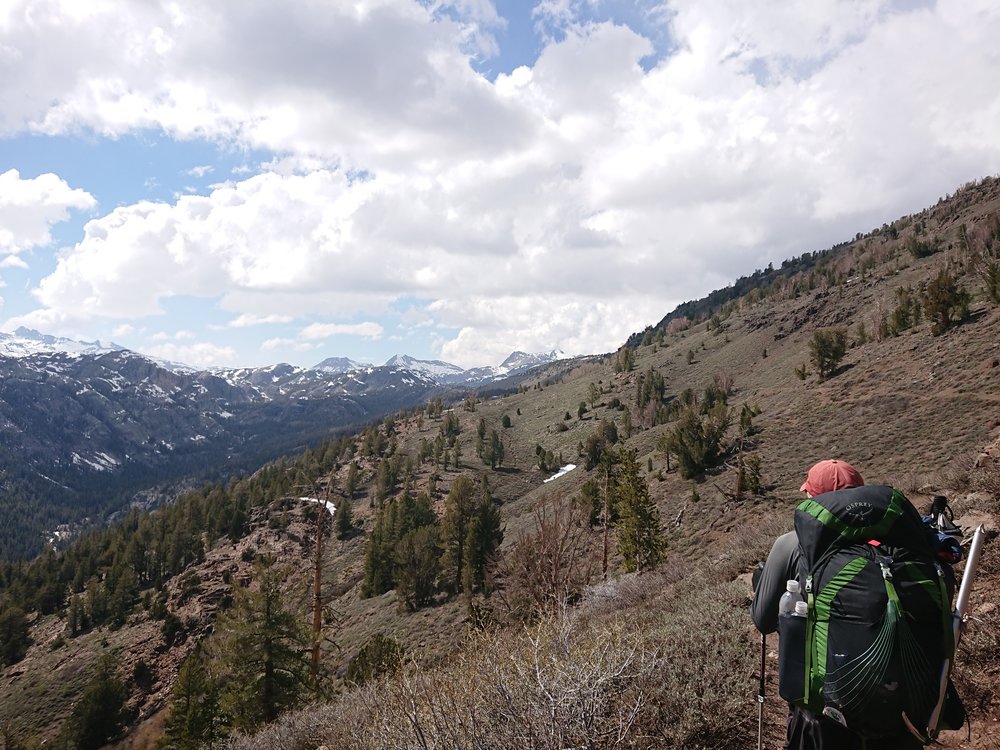 As we got closer to the camp the snow cover increased dramatically and we worried about being able to find a place to camp at the same  time it started raining.
After getting to 922 we found 2 spots that were far from optimal. As we setup camp the rain stopped. Just as we were having dinner it returned with a vengeance in the form of hail and lightning. First  real thunderstorm on trail I believe. With this our mood quickly deteriorated again and once again I cannot wait to get to South Lake Tahoe and be done with the show and hopefully most of the rain.
Tomorrow at Toulumne Meadows we will figure out if we can go to Yosemite Valley. I really want to go but I also want to rush to South Lake Tahoe. Everyone I have spoken to recommends going to Yosemite Valley so if I get the chance I am going there for a few days. Also Yosemite Valley is much lower in elevation than the part of the Sierra we are doing so it should be warmer and hopefully no afternoon storms.
Luckily there are not many more passes left to tackle in the Sierra after the two we are passing tomorrow. I am sure I will miss the beauty of Sierra once I am out of them but I am also sure I will not miss the hours of hiking on snow with post holing.