Today was to be a short day as we planned to do Pinchot Pass and then camp to make ready for Mather Pass the next day. It is very difficult to do more than once pass a day because once the sun is up it is like a timer is started indicating when you will start post holing. Because of this the goal each day generally is to get off the snow before post holing starts. The only real way to affect this is by getting up earlier and hiking more hours early in the day.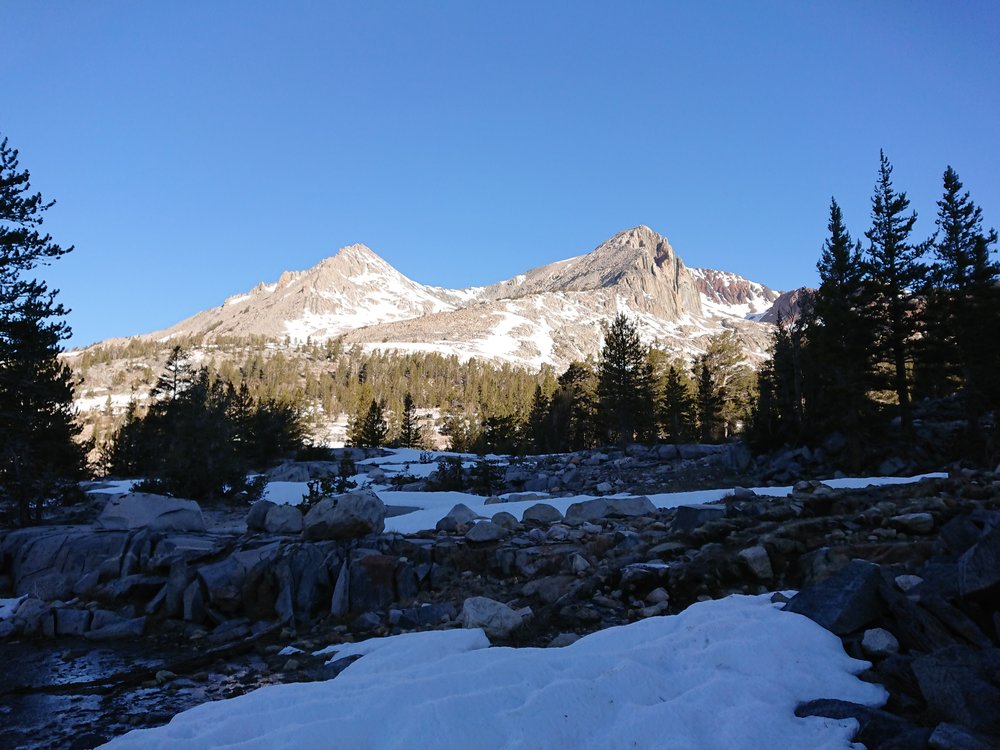 The section between Pinchot Pass and Mather Pass is problematic because you barely get below 10000 ft in elevation. This means that most of the section has at least some snow cover. The distance between the two passes is also deceptively short so it is easy to believe that it is possible to do both passes in the same day. However this is very difficult to do without serious post holing.
Post holing is slow, mentally exhausting and potentially dangerous so all hikers want to avoid it if at all possible. That is why we have planned to do one pass a day.
Today we started as usual at 0700 because of the short day. Once we got started the trail immediately started climbing. We had about 2400 ft of climbing to do to get to Pinchot Pass. Initially the trail was snow free but as we got closer to Pinchot everything was covered in snow and we once again found ourself following others footprints.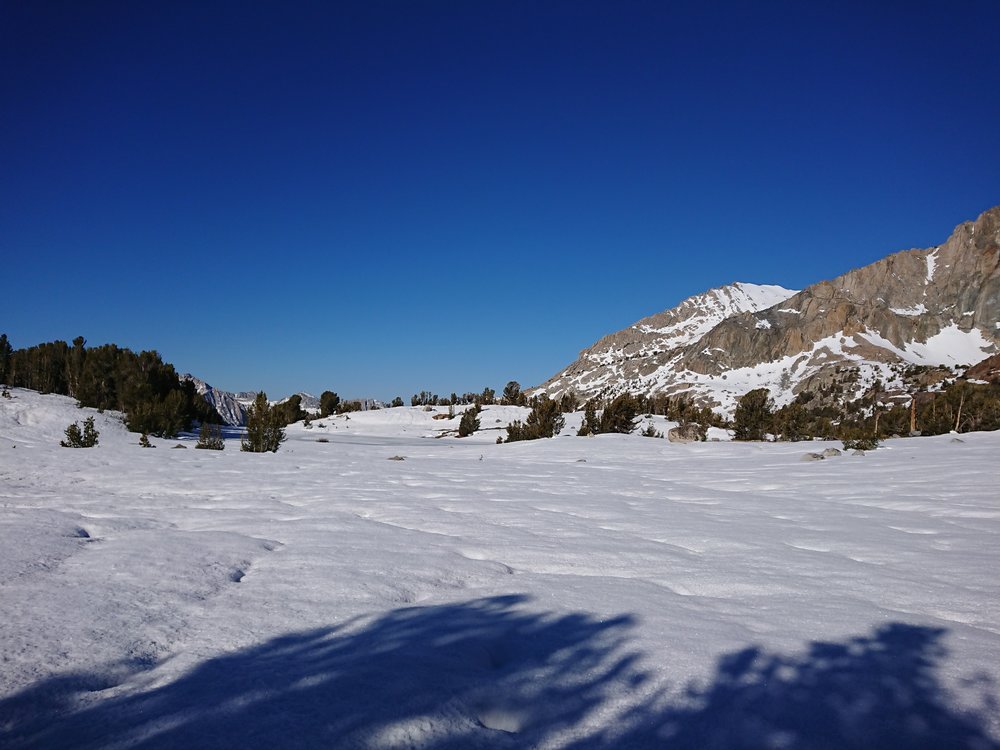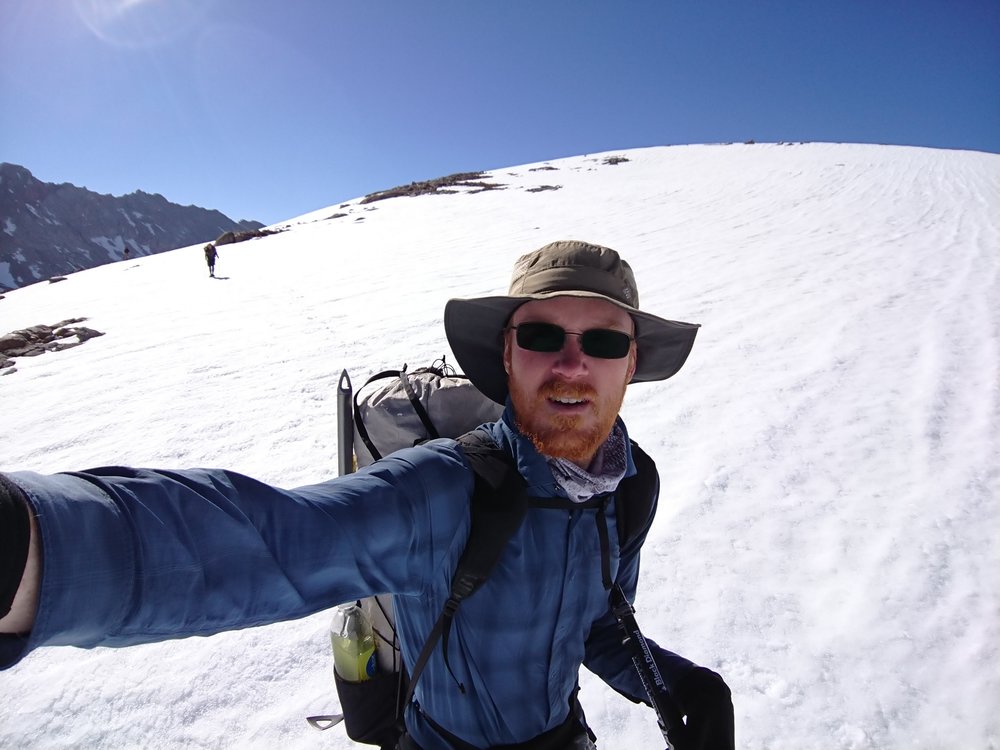 Even on the snow we made fairly good progress until we reached the final climb to the pass. It was very steep and we all struggled up the climb closely followed by Seeker and Heidi who showed up at our camp yesterday.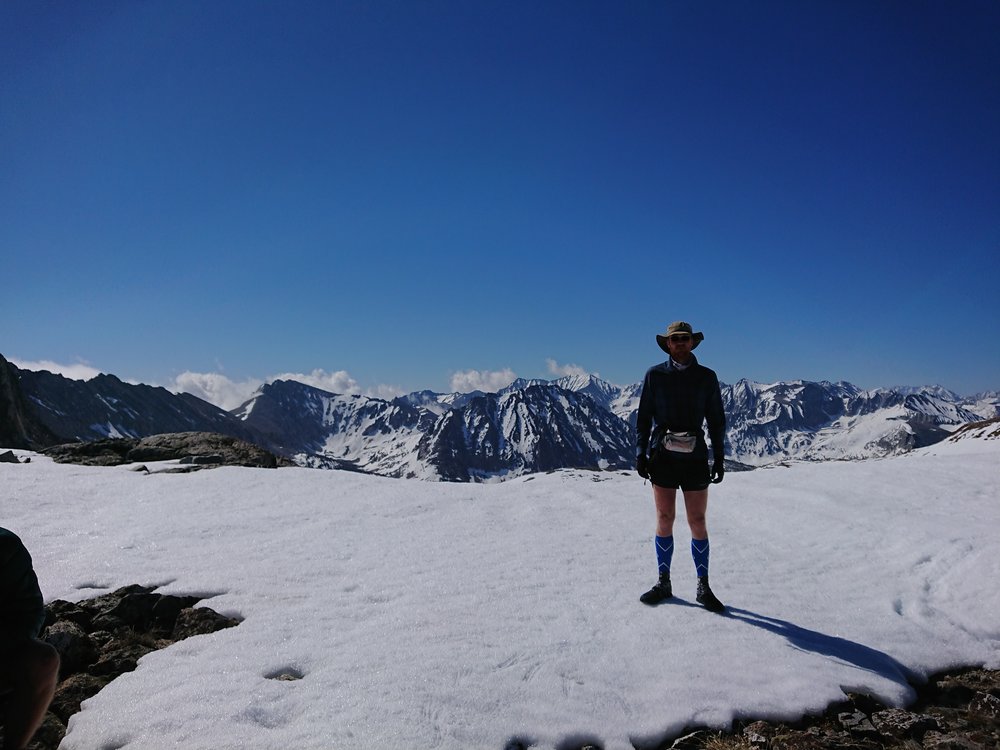 We only stayed at the pass for about 15 minutes as we still had a lot of snow to cover and would prefer to traverse hard snow. Most of the way down the snow stayed good and we were at the bottom of the valley before noon.
As we arrived at a creek we had to cross we met Pacecar and Groover who I had met before. We briefly discussed plans for the Sierra and they told me that they were going straight from Kennedy Meadows to VVR without a resupply over Kearsarge, impressive.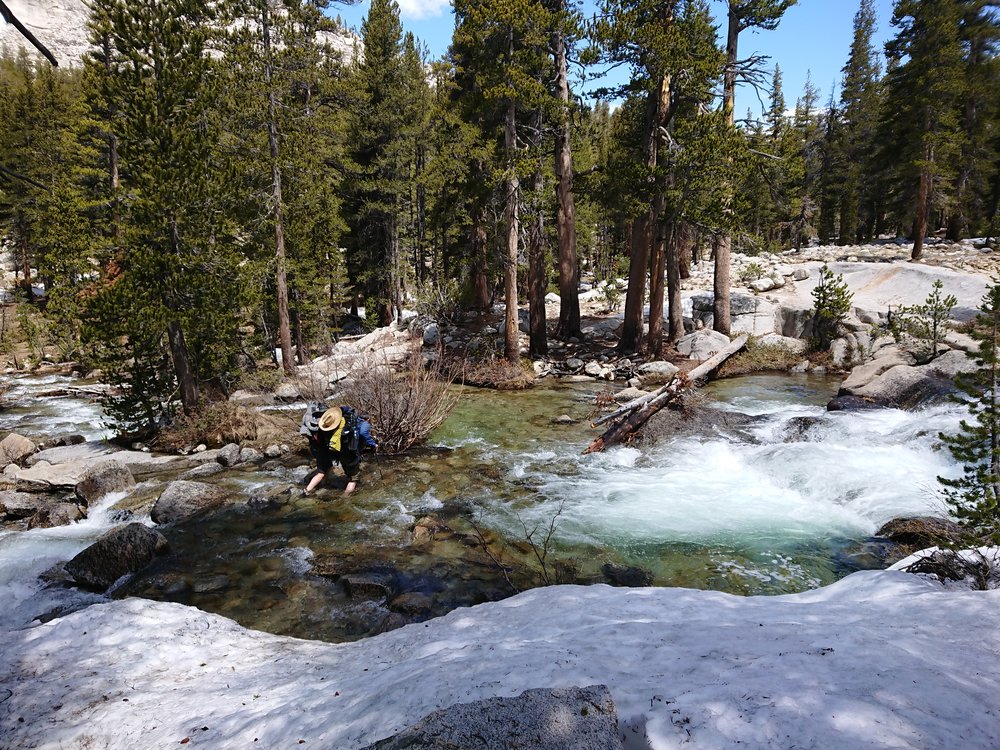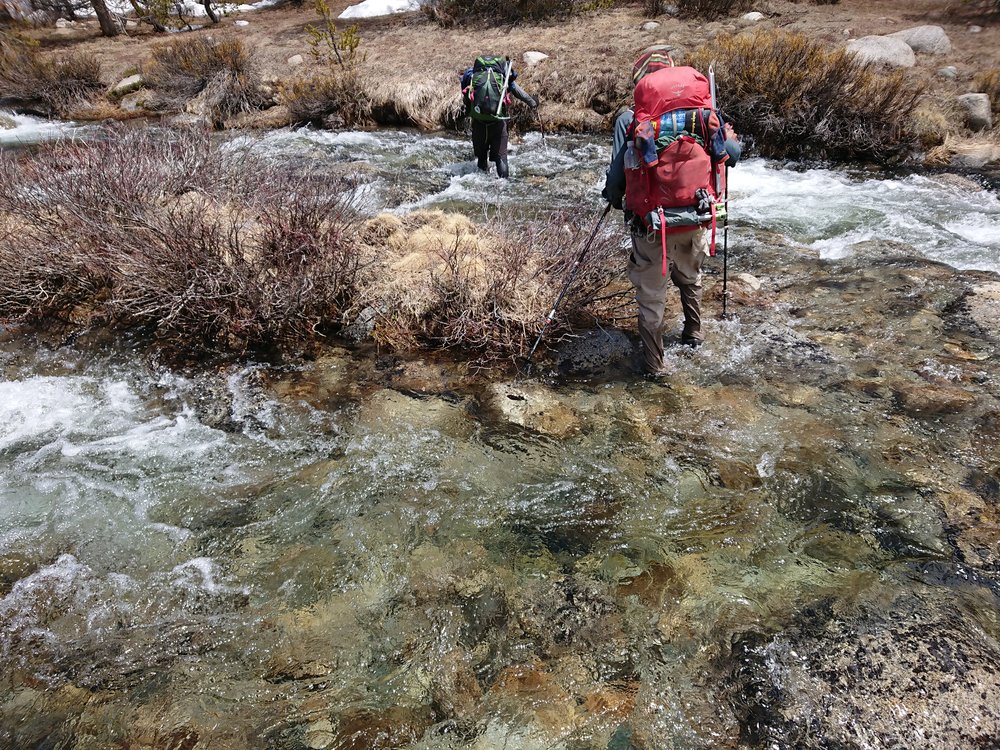 We continued on as we wanted to reach our camp before lunch. The reason for wanting to reach camp so early is that with the amount of snow at this elevation finding a place to camp can be very difficult.
As we progressed and went up in elevation the snow cover increased a lot. Combined with post holing it was very slow going. We actually chose to cross a river we did but have to twice just to reach snow free ground.
We eventually reached our planned camp at 813 miles around 1300 and luckily were able to locate some snow free sites. This meant that we had a long time to stay in camp but it beats post holing to go further and then perhaps only finding snow covered sites.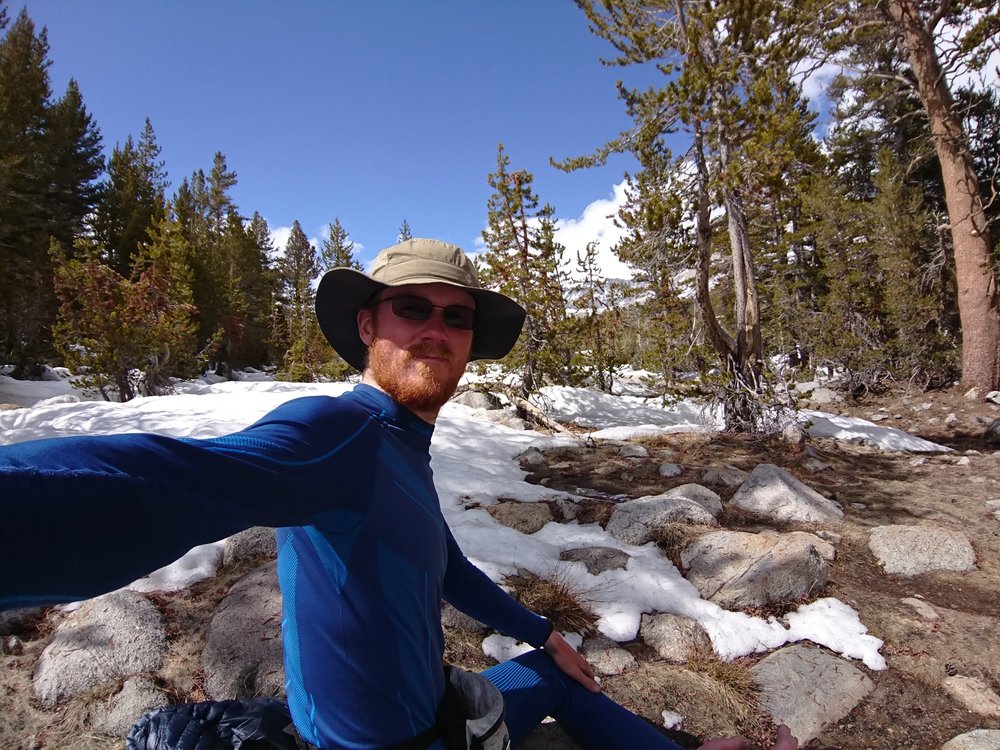 The weather stayed sunny until around 1630 when clouds rolled in. As we were having dinner or started hailing and we all quickly finished our dinners and retreated to our tents/tarp. Luckily I had already setup my tarp. Perhaps the clouds will mean that it will not get that cold tonight but I will not get my hopes up.
Tomorrow we plan to start at 0600 this will hopefully allow us to get below 10000 ft of elevation on the other side of Mather Pass before post holing really starts. We also have significantly more miles to do tomorrow so getting an early start is good. Hopefully the going will be a bit easier as more than half the distance will be spent below 10000 ft.