Today we had all finally agreed to zero in Bishop which I was happy with since it had been my wish for some time. We all felt like we deserved it after some amazing but tough days in the Sierra.
My plans for the day were to resupply with food for the next stretch of seven days, replace a few items and peruse the gear stores all the while consuming lots of town food.
The food resupply is complicated a bit by the fact that all our food need to fit in our bear canister. My bear canister holds seven days and with around 3500 calories per day I managed to just make it fit. This did require me to specifically shop for very calorie dense food. Mostly my food consists of: Lara bars, Snickers, Complete Cookies, Tortillas, Peanut Butter, Trail Mix, and some freeze dried dinners. Not as much variety as I would like but it is quite calorie dense. I could even bring a bit more as the first days food can be outside the canister.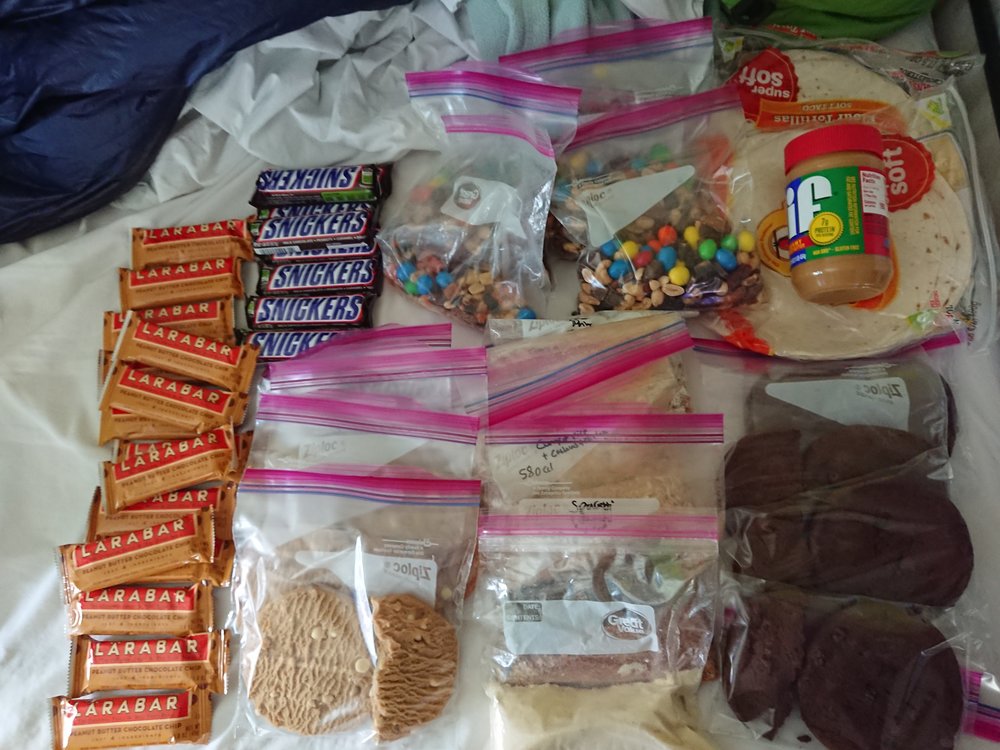 At the gear stores I bought new tips for my hiking poles since the old ones had broken. I also once again tried upgrading my gloves to hopefully stop having cold fingers. I bought an additional pair of socks so I can always have a dedicated pair of dry sleeping socks while in the Sierra.
For town food I had breakfast and later lunch at the very busy bakery. For dinner we all went to a pizzeria.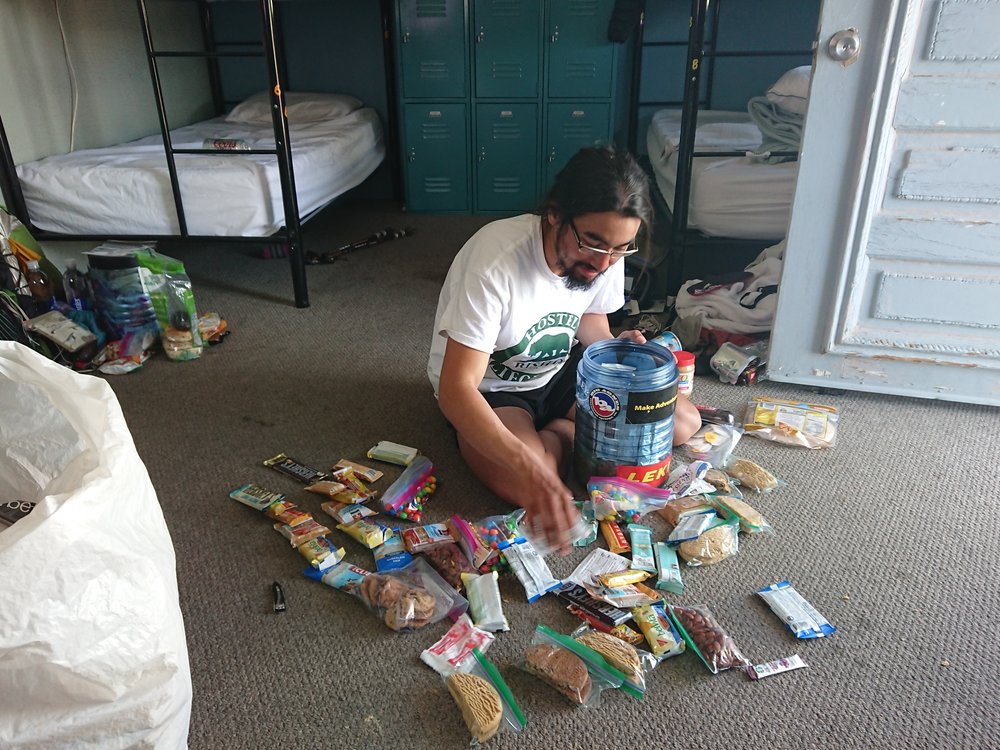 Unfortunately we learned that Jumanji would not be able to continue with us on the stretch as he had to go home due to family illness. He goes to get back on trail within a month. Avocado, Sensei and I will continue on through the Sierra.
The next section of the Sierra has quite a lot of passes we have to climb and a lot of rivers and creeks to cross. It will be a very exciting section but I am sure we can manage it with the obstacles we have already overcome.
Thinking back on my first section in the Sierra I am thoroughly impressed. The terrain is beautiful beyond belief and at the same time merciless because of the snow. My only issue in the first section has been cold, since we are early in the season and high in elevation, almost always sleeping around 11000 ft, the temperatures are quite low. With my lightweight gear this does sometimes mean I am a bit cold, especially when stopped.
The next section is a bit different since we will descend a lot between the passes. This means that we often will be able to spend the night below 10000 ft. Our experience so far leads us to believe that the change in elevation will make a huge difference in temperature and snow cover.