Today we are exiting the Sierra over Kearsarge Pass for resupply. We do not know a lot about the pass so we will use the same starting time as for Forester Pass.
We had a lot of snow during the evening but the night was fairly calm. I still froze quite a lot during the night. I might look in to getting a sleeping bag liner for the rest of the Sierra.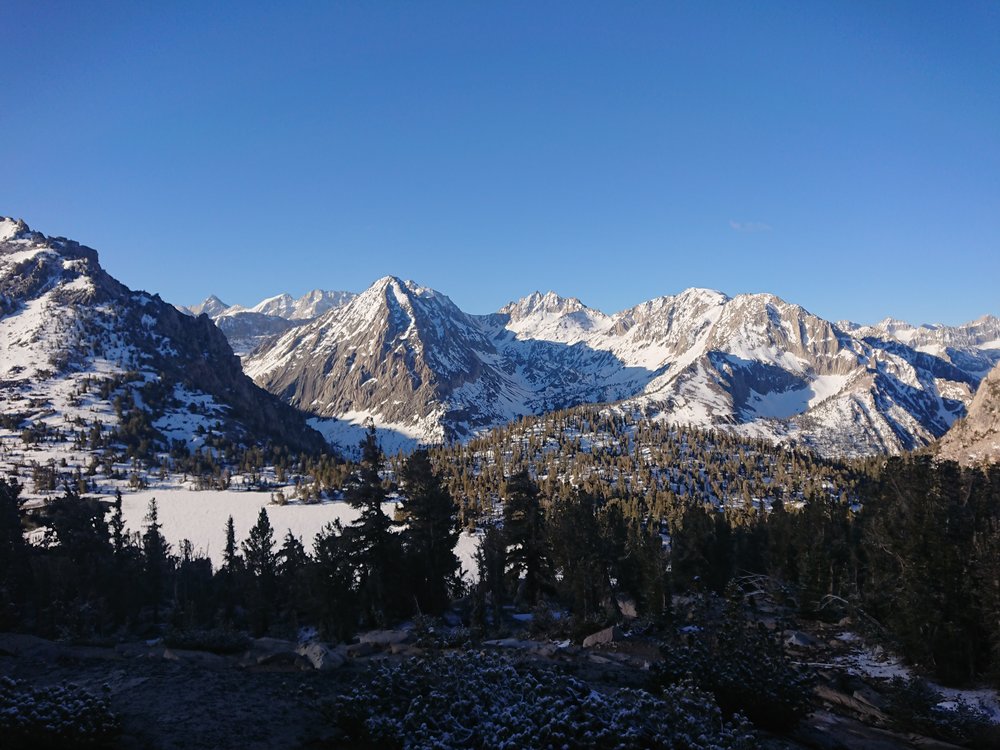 The hiking over the pass and to the trailhead was fairly easy but had some snow covered parts with post holing.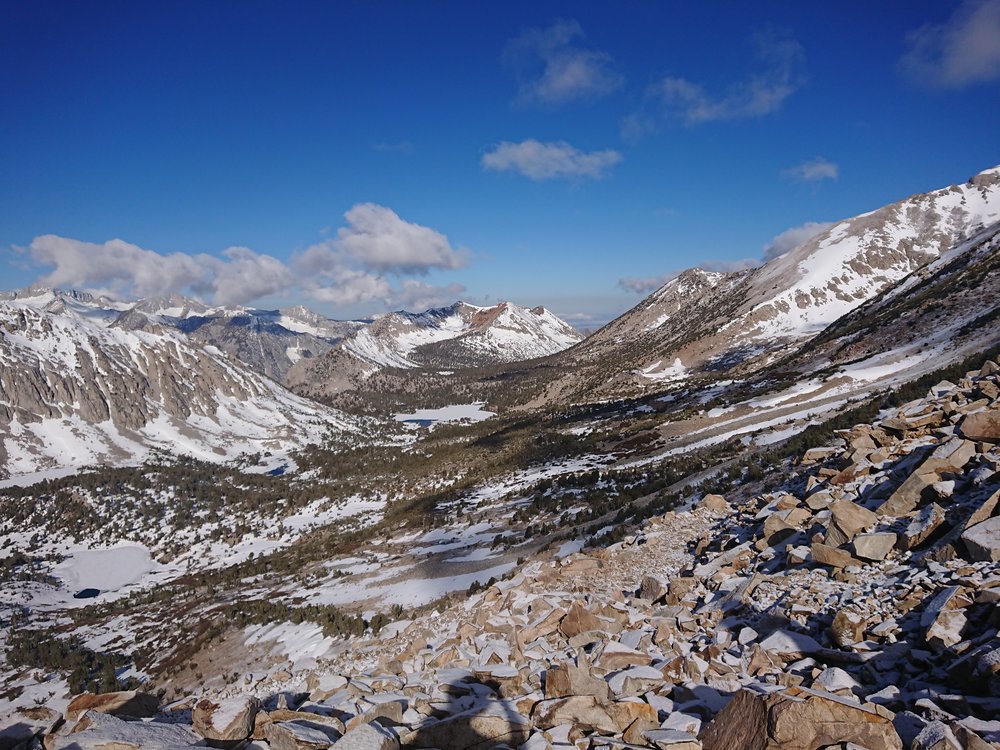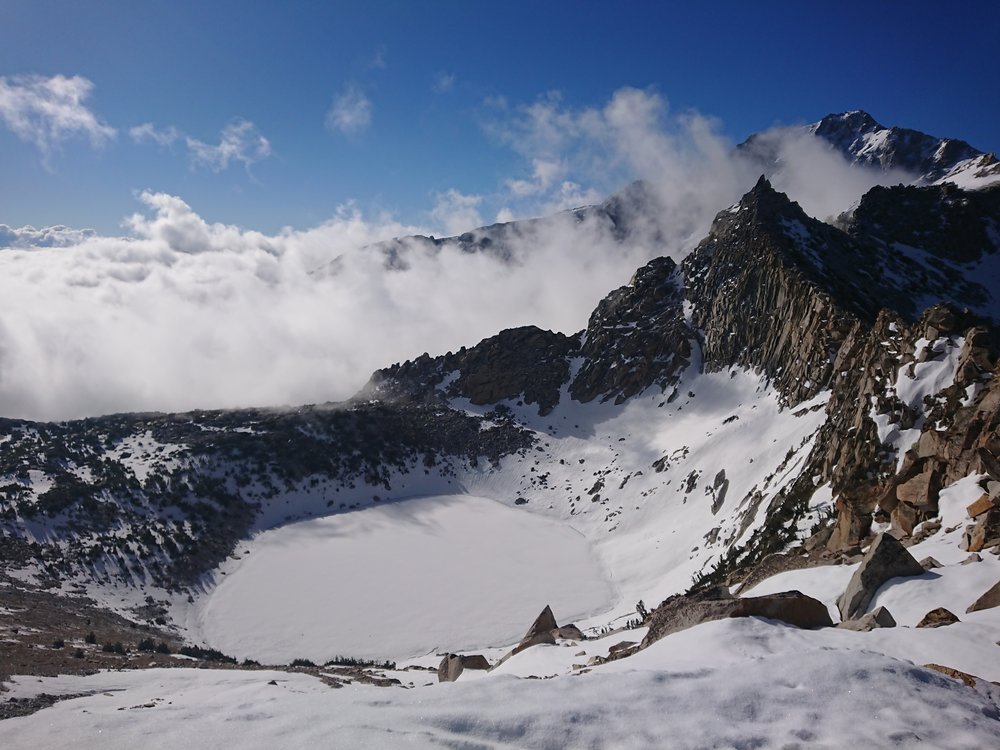 We reached the top of the pass around 0810. After speaking with some hikers coming from the trailhead we continued down towards the trailhead. The trail was mostly good and we arrived around 1000.
We tried getting a ride to Independence but were unsuccessful even after 1 hour and 30 minutes. We started the long roadwalk down. I continually checked for cell service and when possible I ordered an Uber to the hostel.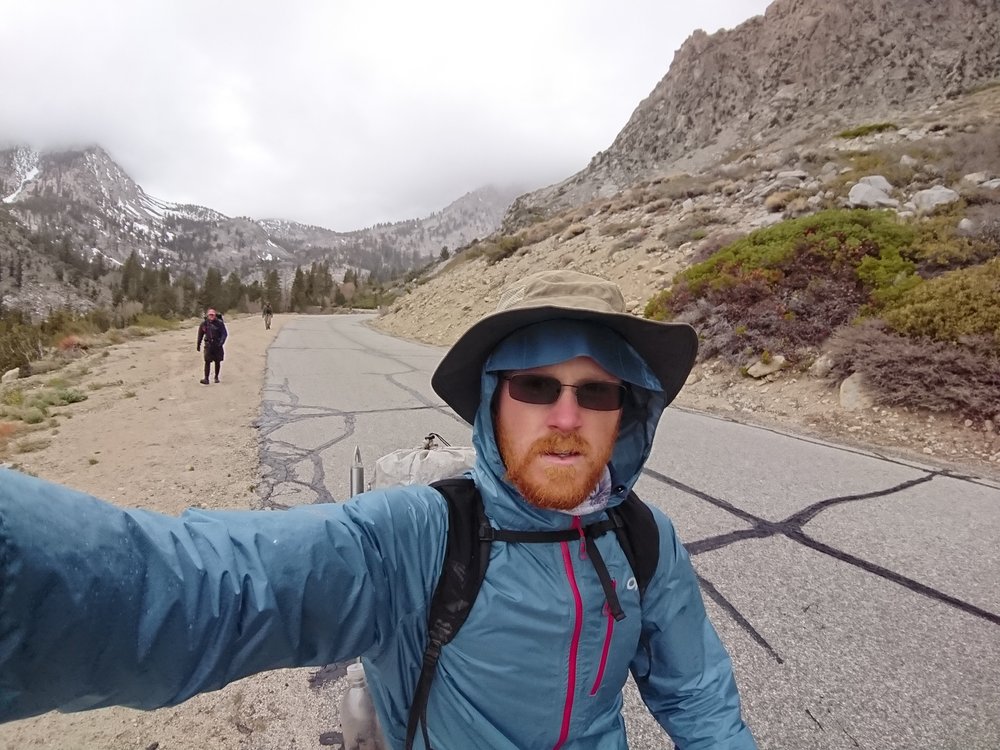 We had decided to stay at California Hostel in Bishop. Bishop is the largest turn in the area and by far the best option for resupply in the area.
The Uber took about 20 minutes to arrive but it sure beat walking all the way to Independence. We arrived at the Hostel at 1400 and checked in for two nights and then went for food.
After food we showered and started laundry. Then it was time to hit the grocery stores for snacks.
The hostel had bikes available for use which makes getting around town easy.