The next section of the trail is one of the driest with regards to water resupplying. So I have spent some time studying the water report. The normal rule of thumb is to carry 1 L per 5 miles, I have roughly been following that rule so far. I have always found that I have a lot of water leftover though. I think for me 1 L per 8 miles is more appropriate.
Using less water is obviously a huge advantage when the section has a potential water carry of 42 miles. Also this early in the season it seems a few of the seasonal sources are still flowing.
For the last few weeks I have been hiking with: Fez, ACB, Hummer, Tanner, and Tang. Recently I have been toying with the idea of wanting to hike solo again for a bit. This combined with the fact that the others would be leaving Tehachapi very late lead me to leave before them.
Depending on how fast they are moving I might see them up the trail. I think it might be good for me to hike a bit on my own and be able to make my own decisions instead of basically have them made for me.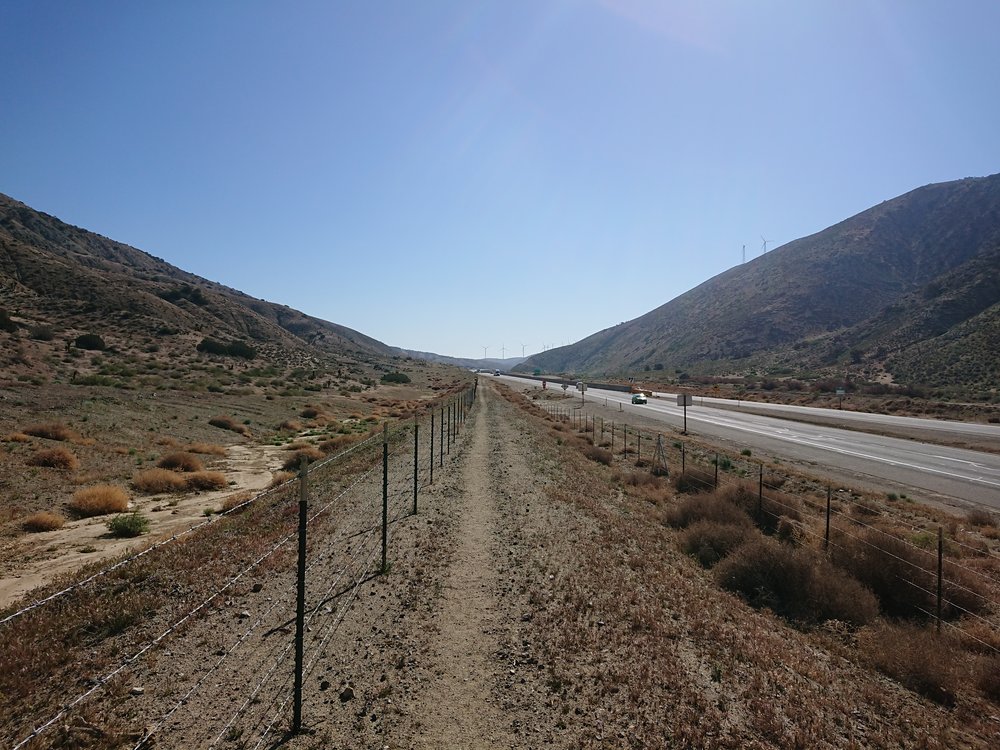 The last two nights we have been staying at Marriott hotel and before leaving today I had a lot of breakfast. I took the bus to the trail at 0850 and started hiking at 0905.
The day was a bit warmer than the cold and windy days we have had recently. However clouds made sure the temperature never became too high.
For lunch I came upon a big group I had not met before and had a lunch break for about 30 minutes.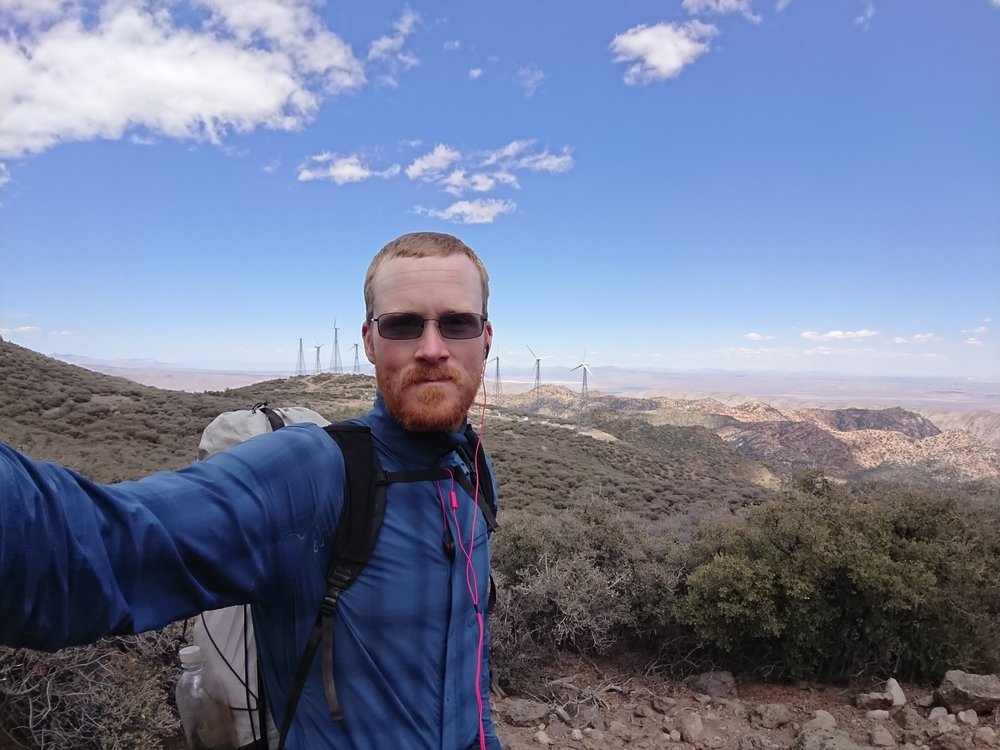 After lunch I hiked without breaks to the water source at 583.28 miles and got water. I had decided to camp about 5 miles after the water source. Before leaving I did a few stretches after I had collected my water.
About a mile before my intended spot I came upon a nice looking spot and decided to camp there as there was shade from the sun and shelter from any potential wind. I stopped hiking at 1700 at which point I had already done about 21 miles for the day despite my late start.
I am setting my alarm for 0500 to try and get an early start. My general daily hiking plan is like this: Wakeup at 0500, eat a snack, start hydrating breakfast, pack up camp, start hiking hopefully about 30-40 minutes after waking up; around 0800 eat breakfast and take a break for about 30 minutes while brushing teeth and stretching; around 1200 eat lunch and take a break for about an hour, do stretches; around 1700-1800 stop for the day, setup camp, stretch, eat dinner, relax, sleep.