I woke up at 0500 to my alarm and started my morning with a poptart for a snack. I quickly packed up my camp and was on trail by 0532. This is one of my quickest mornings. My sleeping bag had a bit of dew so I will be drying it at lunch.
I would be passing a few water sources today the latter of which precedes a potential long water carry.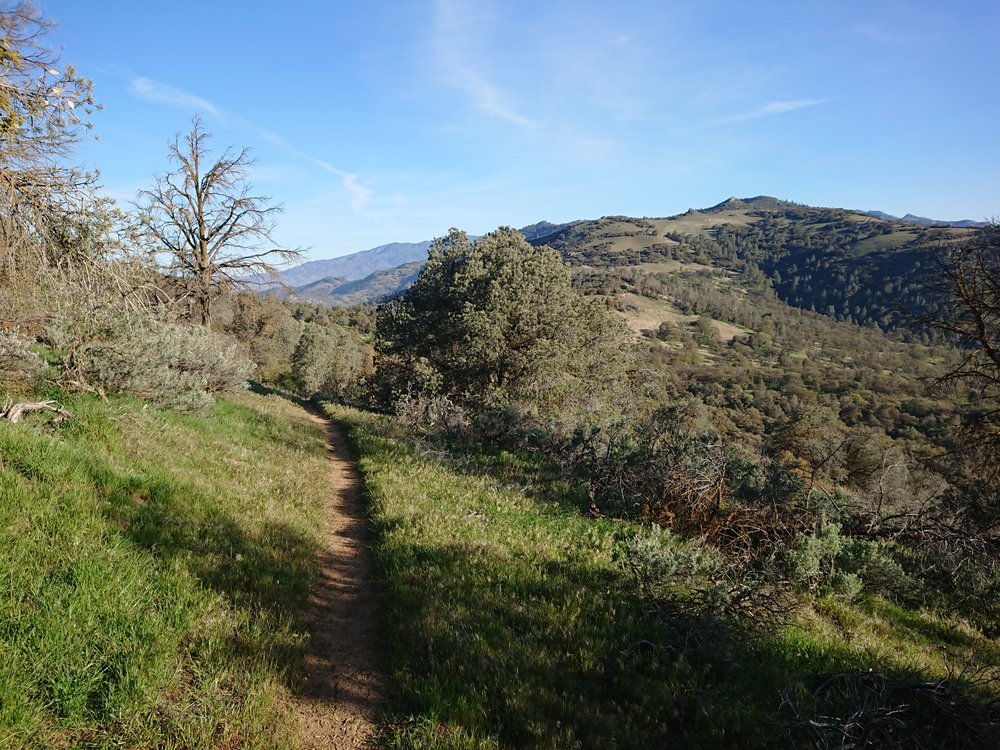 Before breakfast I passed a few hikers both some I have met before and some I have not. Most passed me again as I had a long breakfast.
At the first water source I caught up to Smiley who I have met before on the trail. She did not go to Tehachapi but is going straight to Kennedy Meadows. As I was leaving the water source a few more arrived.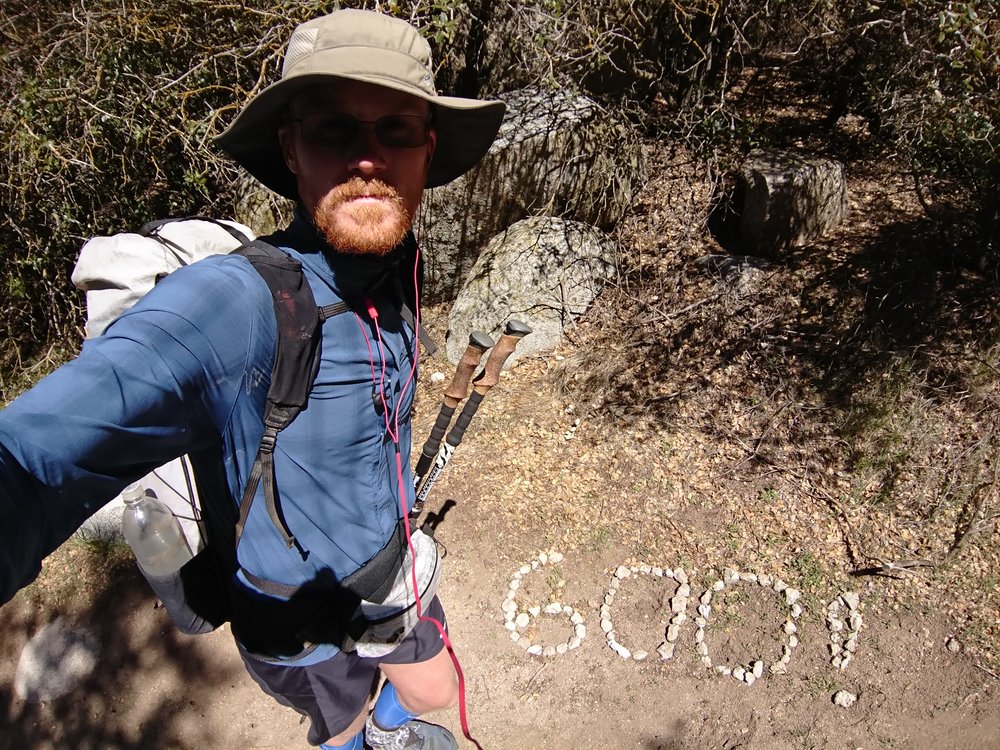 I hiked on for about 20 minutes before finding a spot to have lunch, in hindsight it would have been easier to have lunch at the water source. Especially since ants made it very difficult to do a good lunch spot.
About 2 hours after lunch I arrived at the Landers Camp water source. In dry times this can be the last water for 42 miles. Currently it looks like there are a few good water sources on the stretch. Despite this I loaded up with 5 liters of water which made for a very heavy pack.
I decided to camp at the first good spot after 1700. There were no marked sites on the apps but I was confident I would be able to find something.
I looked at a few different spots before I settled on a spot at 1712. The spot had a good view and seemed pretty flat.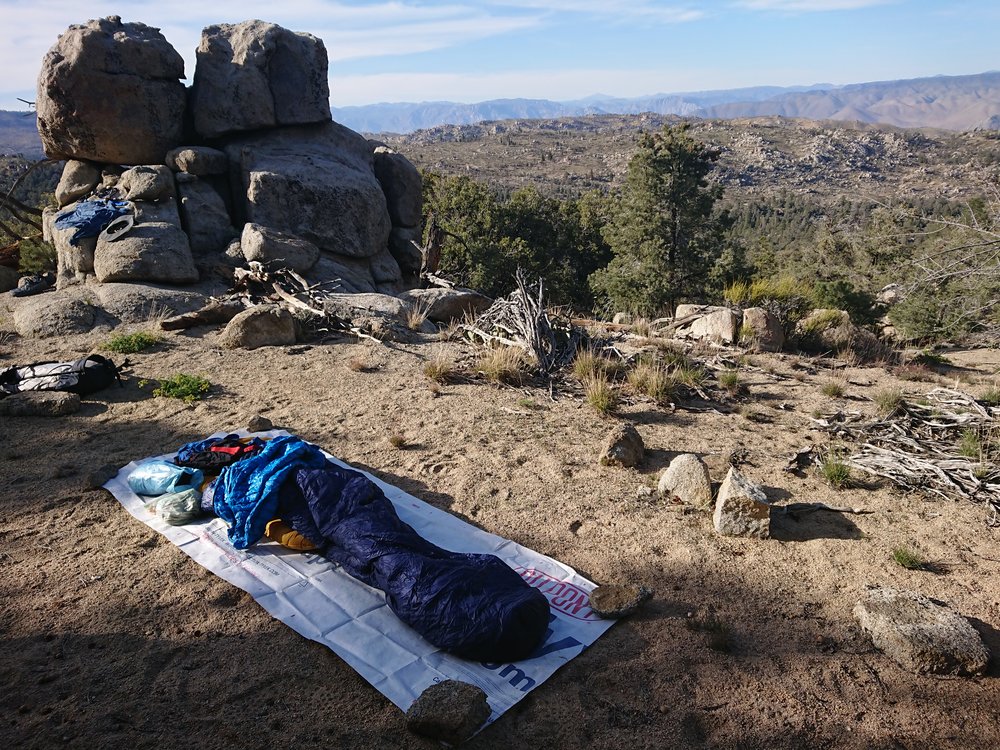 I did my stretches and setup my camp which does not take long. Meanwhile the afternoon sun was drying all my clothes.
It seems the days are getting longer which would make sense with summer getting nearer and me trending north.
I am still not sure if I prefer hiking in a group or solo. Having people to talk to in camp and at breaks is nice but being able to make my own plans is nice as well.