I slept really well at the hostel and did not get up till around 0700. When I woke up I went to the Hostels kitchen where Tanner was cooking up pancakes. I had some pancakes for breakfast together with a cup of hot chocolate.
Yesterday the owner of the hostel, Sarge, advise us to stay another day because a lot of wind and cold temperatures are forecast. I am not here to stay in town so I am happy that we decided to leave even though I hate the cold. Looking at the forecast it looks like we might have a few cold days.
We were leaving Big Bear today so we packed up everything after breakfast. During the morning we arranged a ride to the trail at 1000. I managed to sneak in another shower be1fore leaving.
My backpack was relatively heavy because of all the food for the next stretch, probably over compensation for running out on the stretch to Big Bear.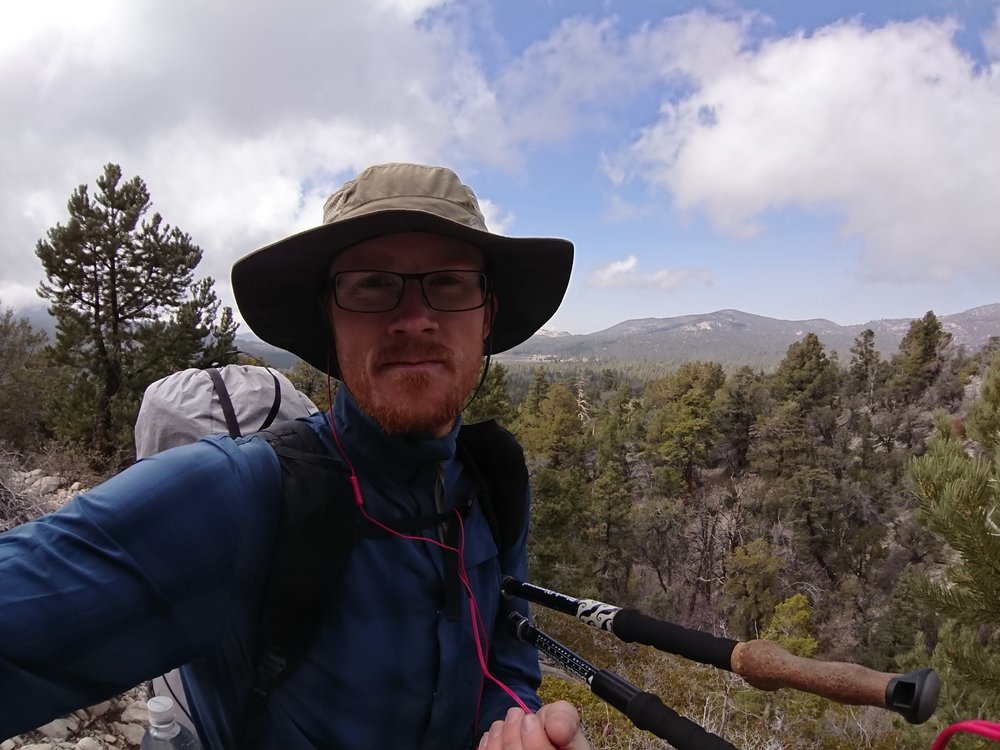 On the way to the trail we had a short stop at the post office but finally started hiking at 1100. It was quite cold and very windy. Sometimes it felt like getting sandblasted by the blown sand.
We had lunch at the first water source 10 miles in at a nice sheltered spot. This was also the days only break.
Or final destination for the day was the next water source 10 miles later making for a day of 20 miles.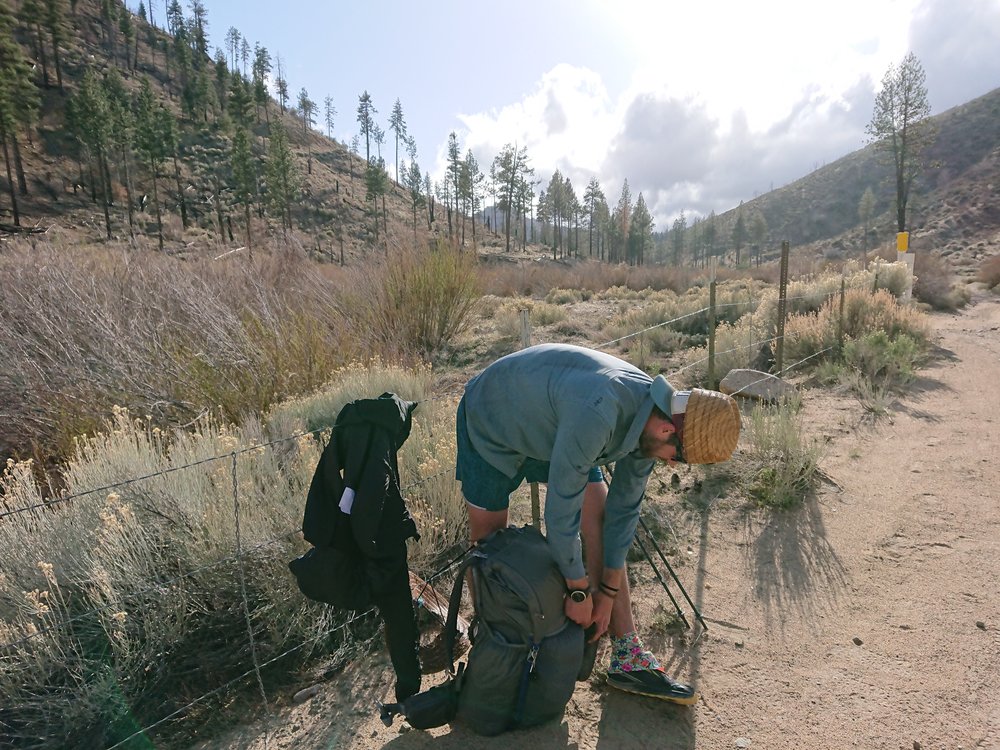 The wind kept up and I had to wear gloves to keep warm. On the way I find parts of Brandon's strawhat which the wind has destroyed.
Upon arrival at the water source we had to search around for decent campsites with at least some shelter from the wind. We found a decent spot and I prepared for a cold night by setting up tarp and bivy. The forecast is for -8°C which is right around what my sleeping bag is rated for. I am expecting a cold night.
Once camp was set up everyone retreated to their tents to keep warm.