We got started very late in the morning as we wanted to wait for the sun to get up. I believe I got out of bed at 0700. The night was probably the coldest on the trail so far but I was actually pretty comfortable. My tarp was covered in ice and my bivy had a bit of ice as well. Also for the first time so far the water in my water bottles was frozen.
The cold temperature in the morning meant getting ready took quite some time so I did not get going before 0800.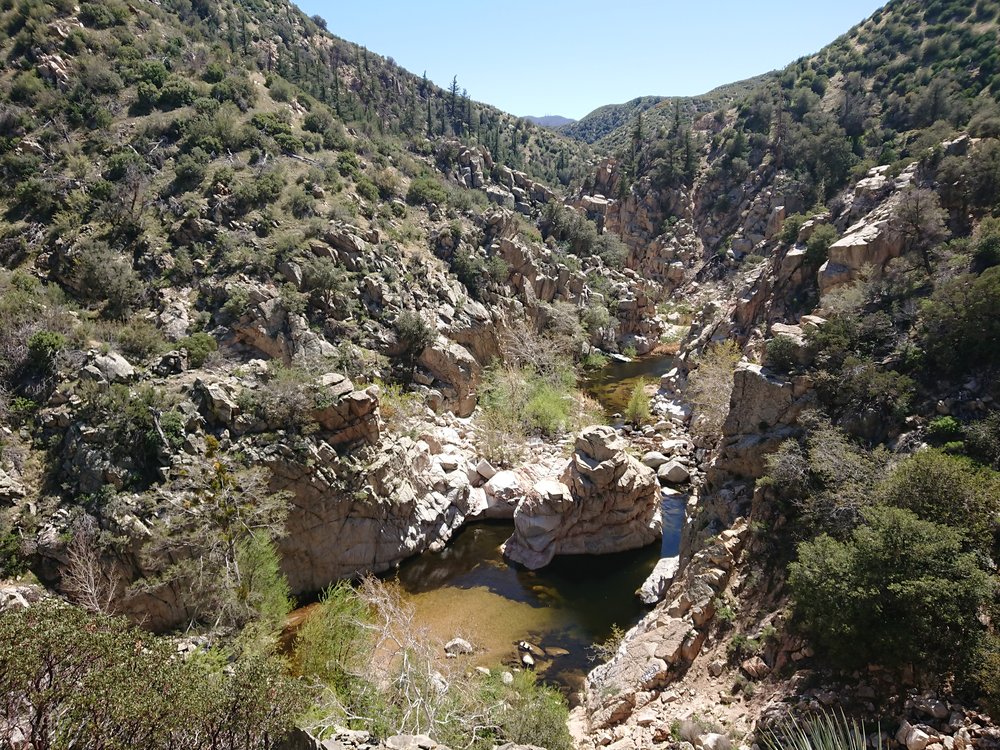 The morning was cold but it heated up quickly. Within 30 minutes I had gone from rain jacket and base layer pants to shirt and shorts.
The hiking was generally good but I have some pain in my left shin. I hope the pain will subside in a few days.
We stopped for lunch in an exposed trail camp spot to dry our stuff. Everything easily dried in the sun with the wind. Everything dries so quickly in the midday heat.
Our goal for the day was the Deep Creek Hot Springs to soak in the hot pools at the end of the day.
On the way to the hot springs we passed the 300 miles marker where I took the obligatory picture.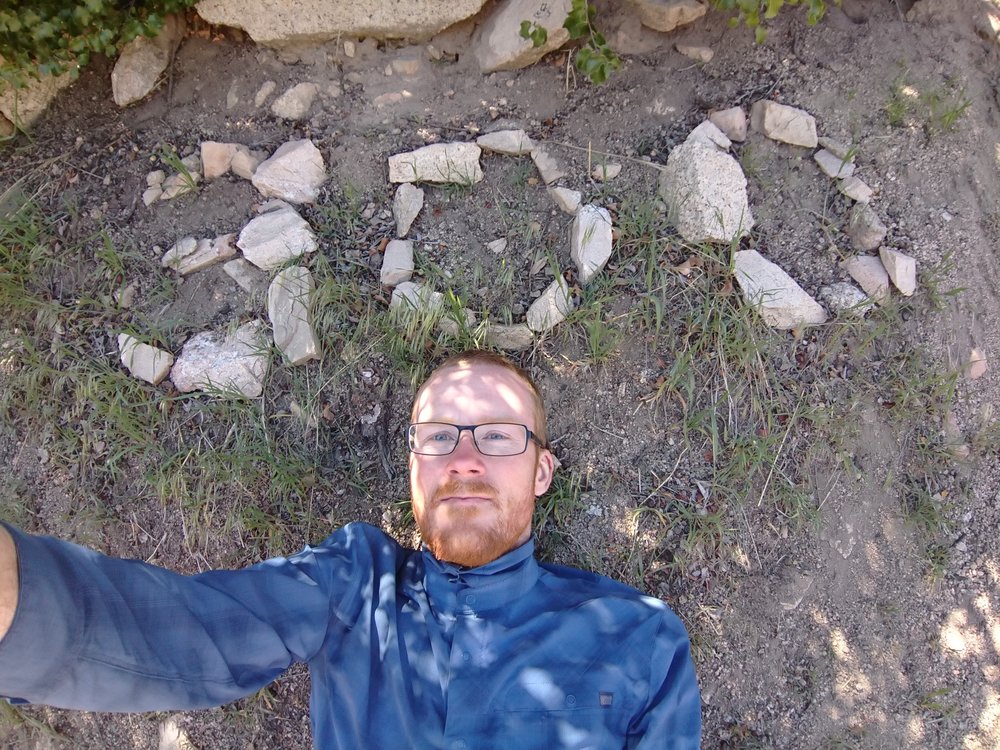 We arrived at the hot springs around 1630 and after some searching we found some nice campsites
The hot springs themselves consists of a few different pools of varying temperature. The water was super hot and nice. We relaxed in the water for at least an hour before dinner. Quite the way to end the day.