Before going to bed I had already decided I wanted to get a late start. So in the morning I decided to sleep in and waited until 0615 before I started breaking down camp. While breaking down camp I decided to stay showing my breakfast consisting of instant oatmeal. The breakfast went on the outside of my pack to be eaten at the water really of the day.
Right from the beginning the day was marked by a lot of uphill until I found the turn of to Live Oak Spring where I wanted to get water. The water source was approximately 1 mile of trail and 450 ft downhill, 450 ft I had to climb again after getting water.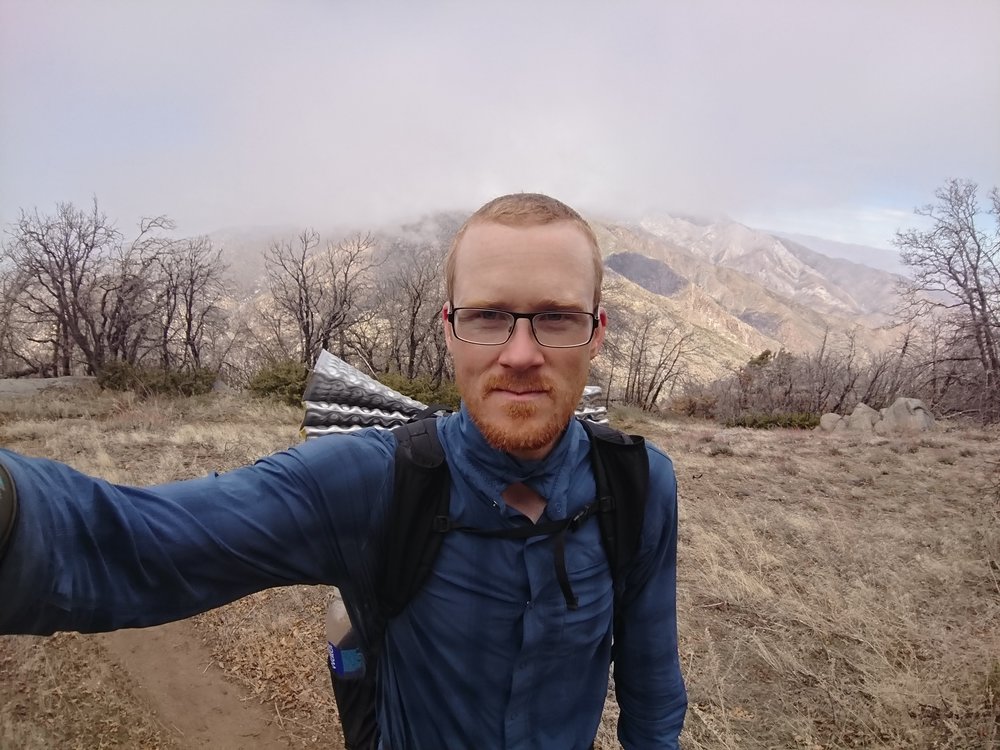 Back on the trail I continued onwards a meet a couple that had started the PCT at mile 152 due to not getting a permit. They complained about the weight of their packs and we talked a bit about how they could lower the pack weight.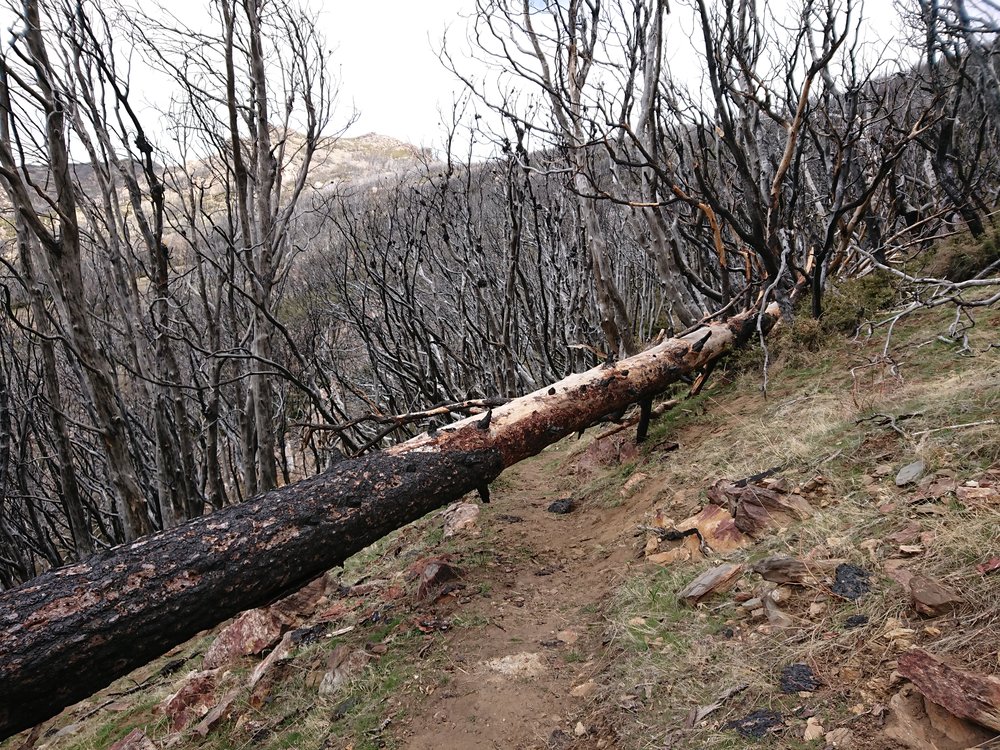 The goal for today was to reach the fire closure that starts at Spitler Peak trail junction, from there I wanted to take the detour and find some place to camp before Idyllwild. I reached the junction quite late and had some some lunch down the detour. Lunch consisted of tortillas with salmon and two with peanut butter.
While I was having lunch something happened which has not happened before on my hike, it rained. Granted it was the lightest of drizzles but still.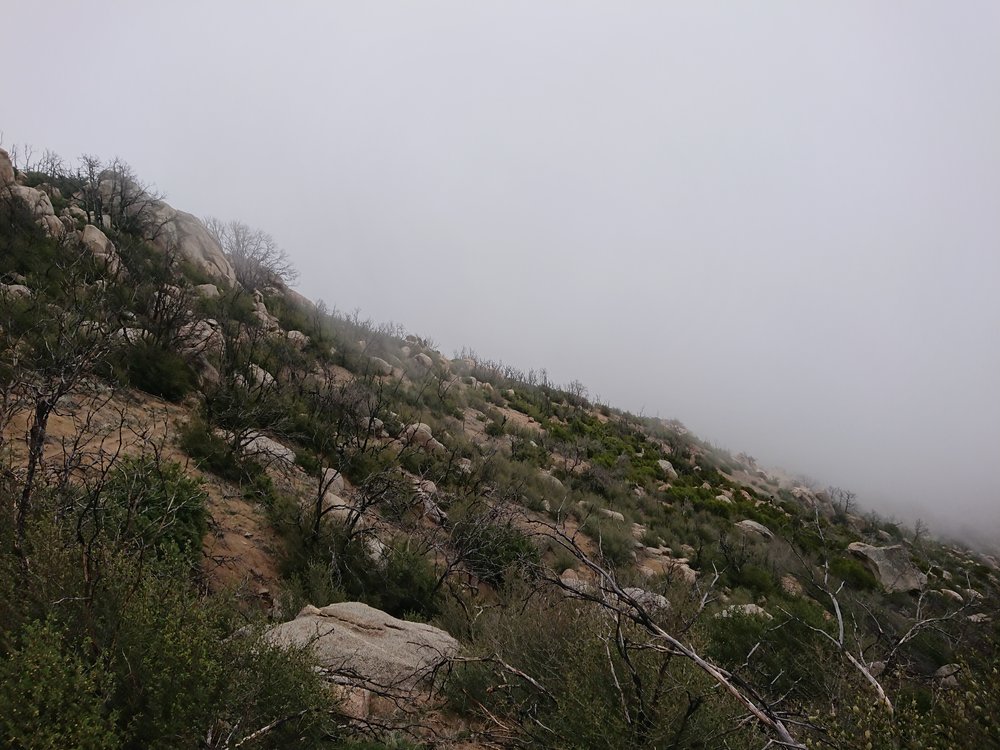 After reaching Spitler Peak trailhead I to my horror discovered that I would have to roadwalk. Having to roadwalk is one of the worst things that can happen to a thru-hiker.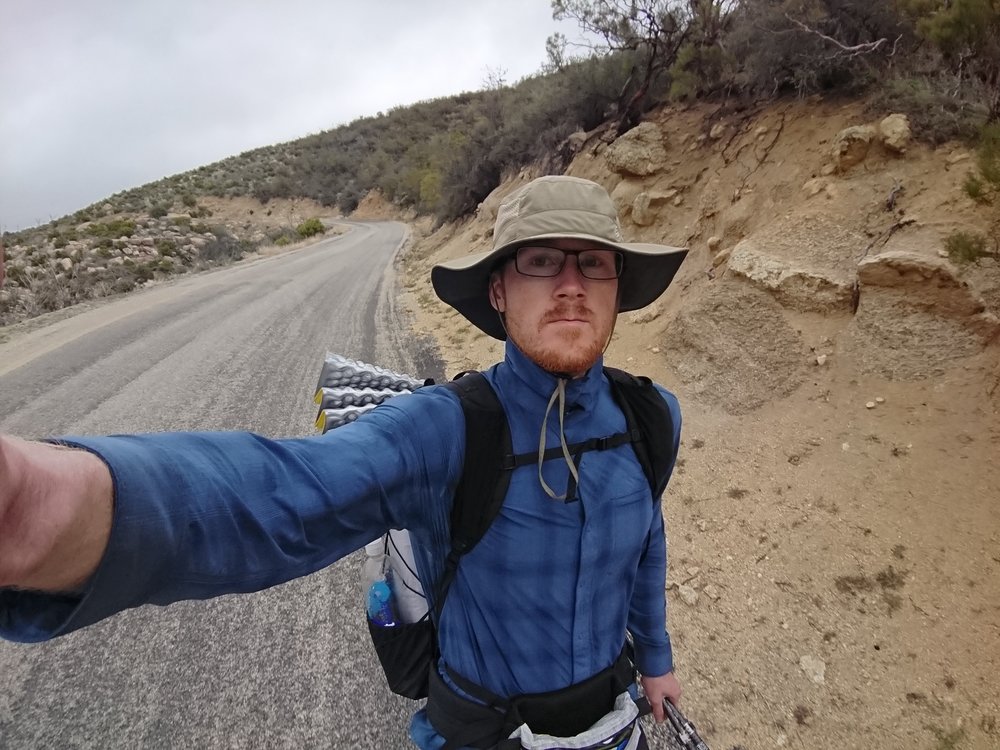 Near the end of the road I set up camp near a primitive campsite. For the first time on trail I decided to put up my tarp as the forecast showed a possibility of rain and continuation of strong winds.
Tomorrow I will hike to Idyllwild where I plan to stay at least 2 nights.