When planning what to do for today I realized that my original hiking plans for getting to the next hotel on the Eagle Walk were not too bad, only ~30 km and 2300 m of elevation gain. So I decided I would just hike this stretch as my original plans were anyway.
Once I woke up I could feel my lack of training in my thighs which were quite sore. Once I started walking a bit in the hotel they quickly improved and I decided that I would hike as planned.
The route started with a short train ride from Kufstein in Langkampfen. Once I made it there it became obvious that I would have to start with a lot of climbing. But then it struck me, since my hotels are all in the valley, all my hiking will start with a lot of uphill and end with a lot of downhill.
Anyway I got started and the going was moderately steep but on good trail. I passed another group of hikers going up, so despite my lack of training I am not that slow.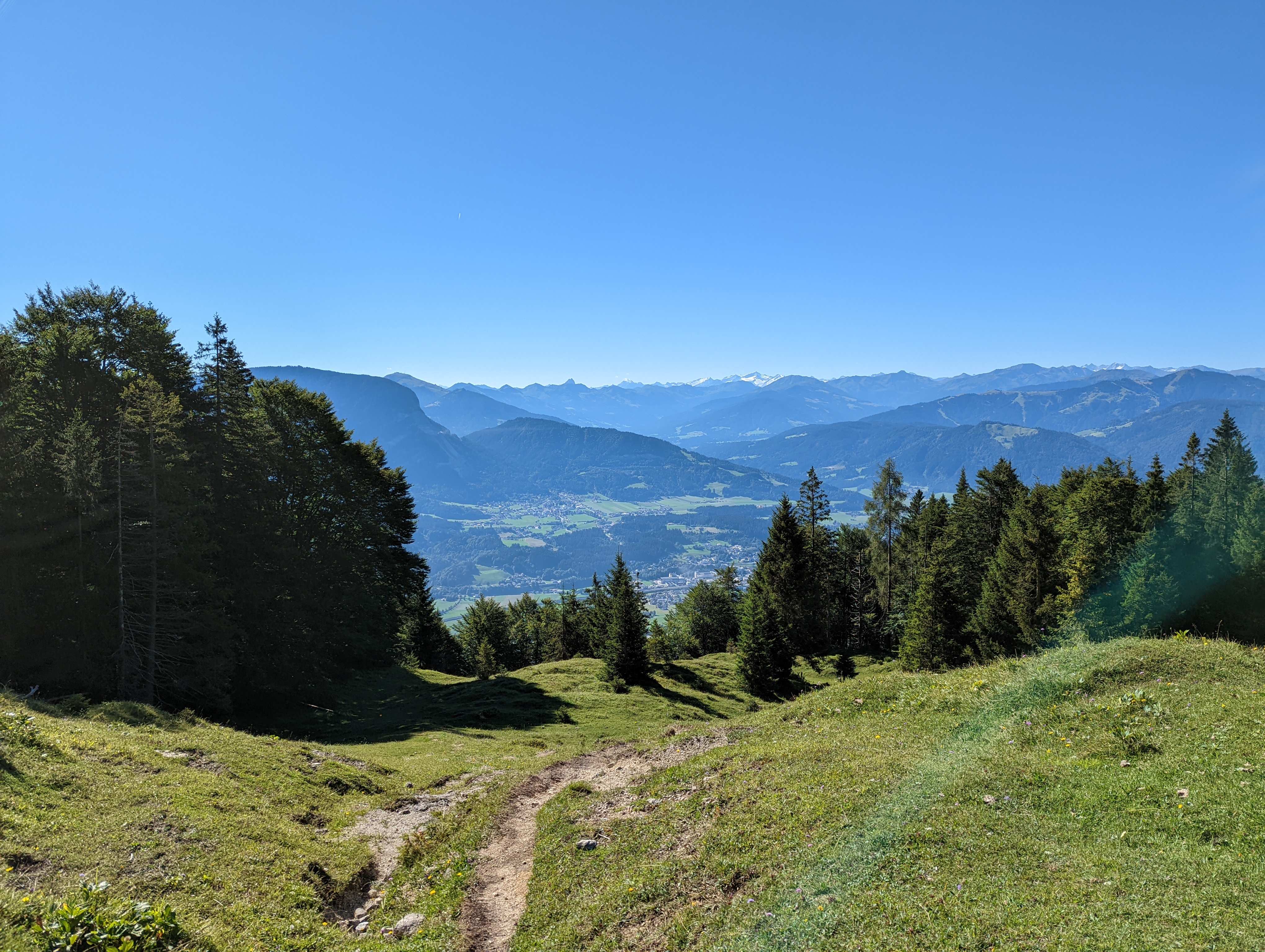 Once over the initial climb there was a short section to a hut with no uphill, but once past the hut the uphill resumed. Eventually I made my way to a ridge and passed multiple tops with crosses.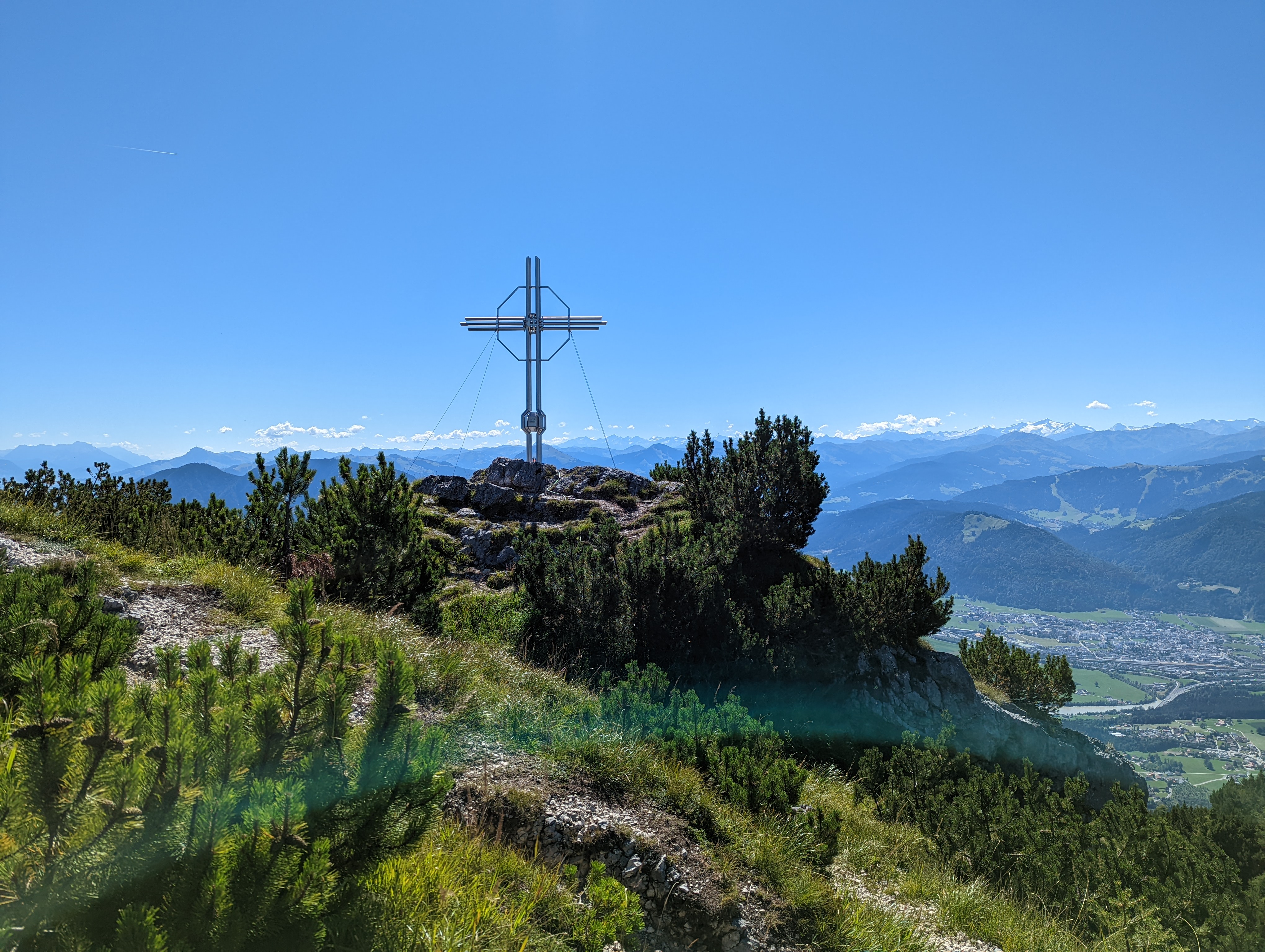 After a few of these the trail started heading down to the Buchacker hut where the Eagle Walk stage would normally end, but not mine, since my goal was at the end of the next stage in Pinegg.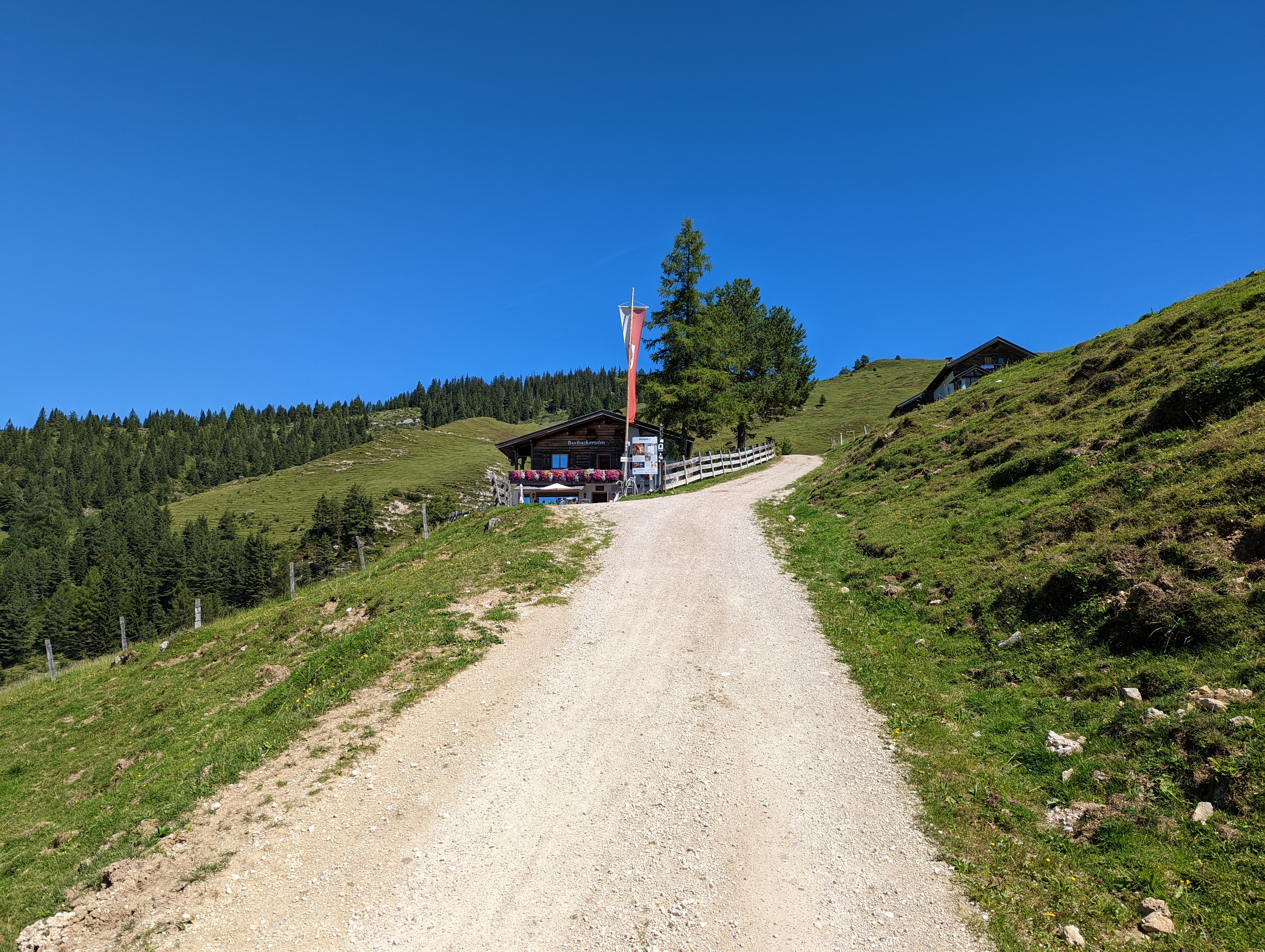 The trail continued down for a while before it decided it was time to head up again. Initially this was not too steep but eventually I reached a very steep section secured by wires and steps.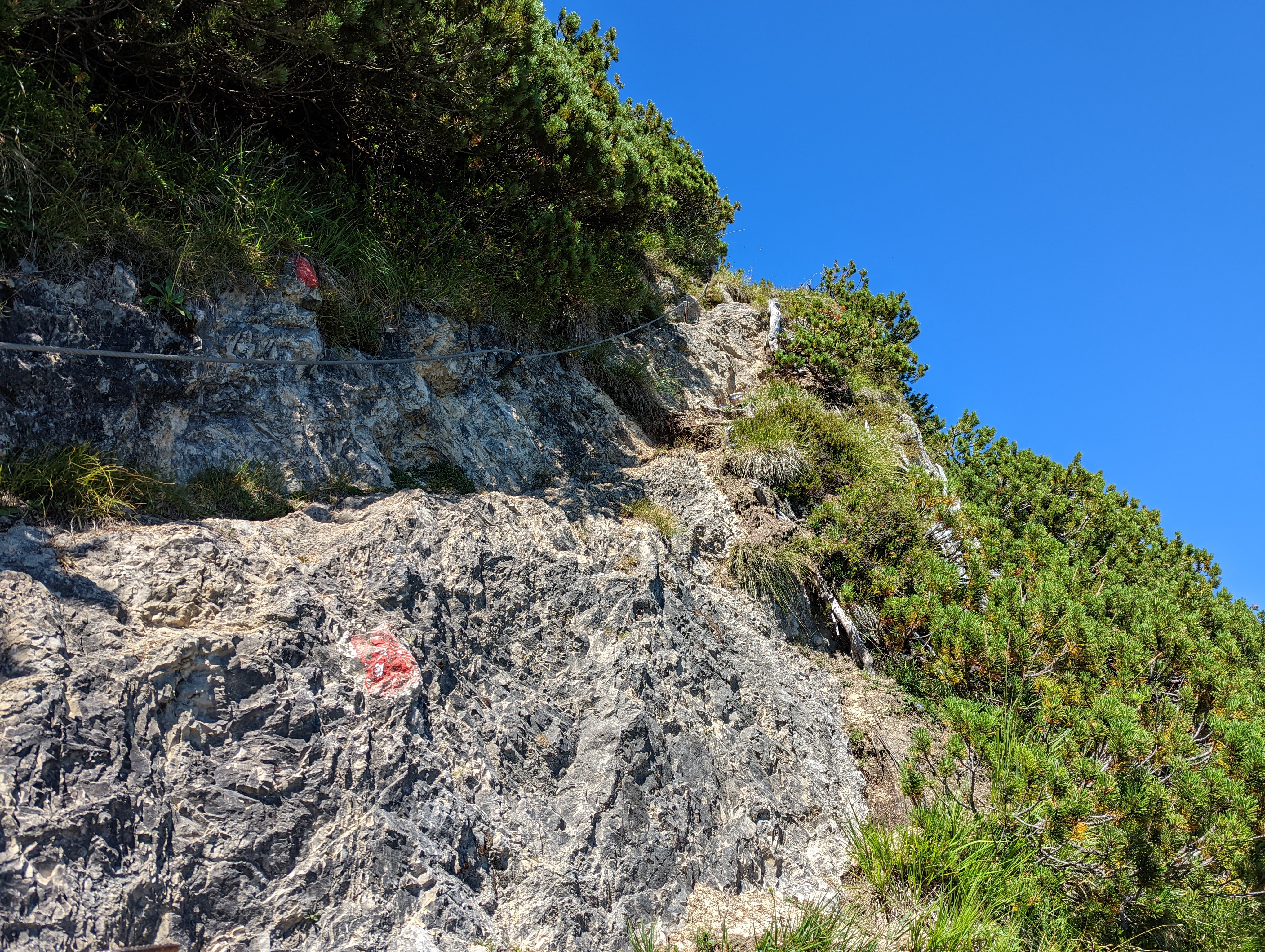 Once I reached the highest point of the day there was nowhere to go but down. Initially not too steep, but the last 1 km or so to Pinegg were very steep. But I did reach the very nice Gasthof Gwercherwirt where I would be staying. It was a bit hot today so my clothes had been soaked from the initial climb until now, with my shorts sporting some nice big sweat stains. So TESTTESTI had to soak my hiking clothes, which I am sure I will do many more times.