Today I made it to Snoqualmie Pass which is roughly the midpoint of Washington. The day was pretty tough mostly because of humidity and heat.
I started early today at 0511 since I wanted to spend the night in Snoqualmie Pass and get some value out of my room. Also in the morning it seemed like the mosquitos reappeared a bit.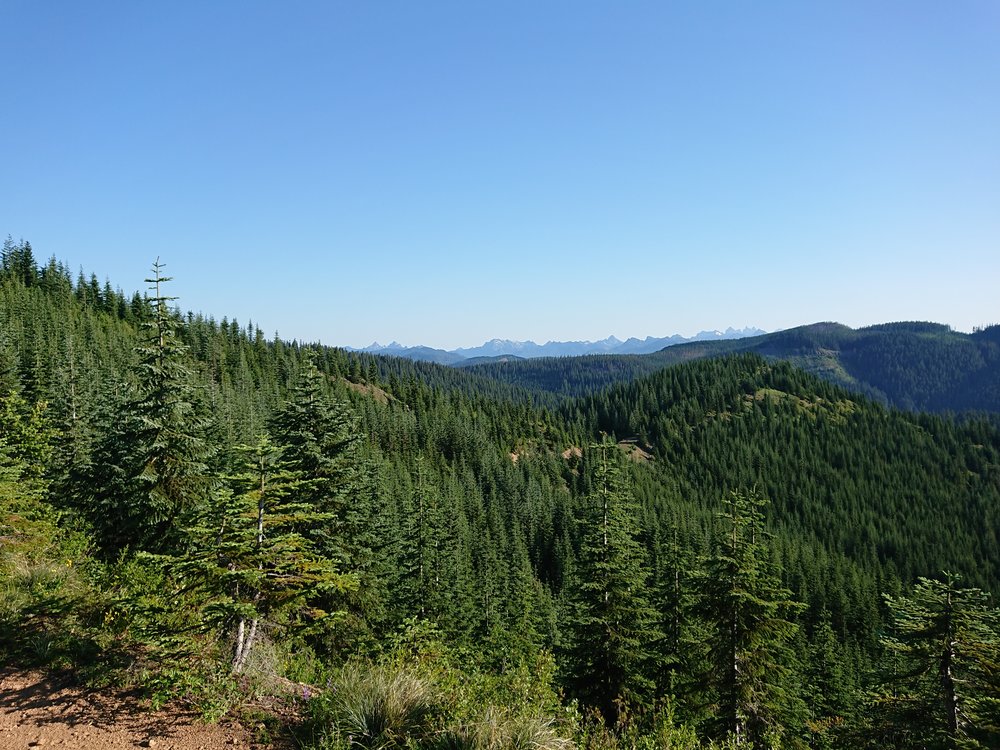 Mostly I spend the day hiking in forests with the occasional view. Luckily I never encountered serious mosquitos problem during the day.
The day was very hot and it seems every time it is hot in Washington it is also very humid. This combination makes it impossible to climb without soaking my shirt in sweat.
The day had quite a lot of climbs and towards the end of the day the trail became very rocky. From what I have heard this will happen more further north.
Snoqualmie Pass is a ski resort and just before arrival I walked across the ski area. Upon arrival I headed to Aardwerk Express for food.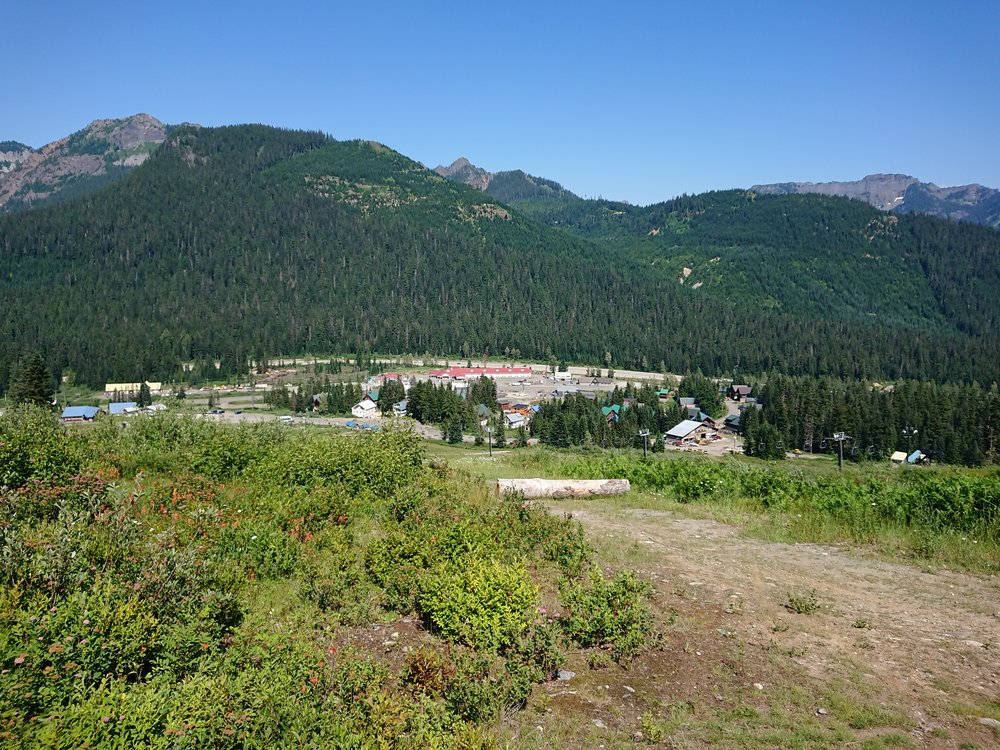 I had a curry which was amazing and then headed to the gas station for drinks and snacks. Then I checked in at hotel. I then immediately had a shower and did my laundry.
Doing laundry seems a bit silly since I am sure all of my clothes will be dirty again within hours of hitting the trail tomorrow.
I also picked up my resupply box and now I am in a bit of a dilemma. I have too much food since I should have another box waiting for me at Steven's Pass which is in 71 miles. I probably have food for close to 5 days while only needing 2 days. I will probably end up taking 3 days of food so I have a bit extra.
Also currently it almost seems like I convert food and water to miles. I eat 10 bars of different types in between the three meals breakfast, lunch and dinner.