Today was a longer day than I particularly wanted because at the time I wanted to camp there were no good campsites. I did not have issues with mosquitos today which was really nice.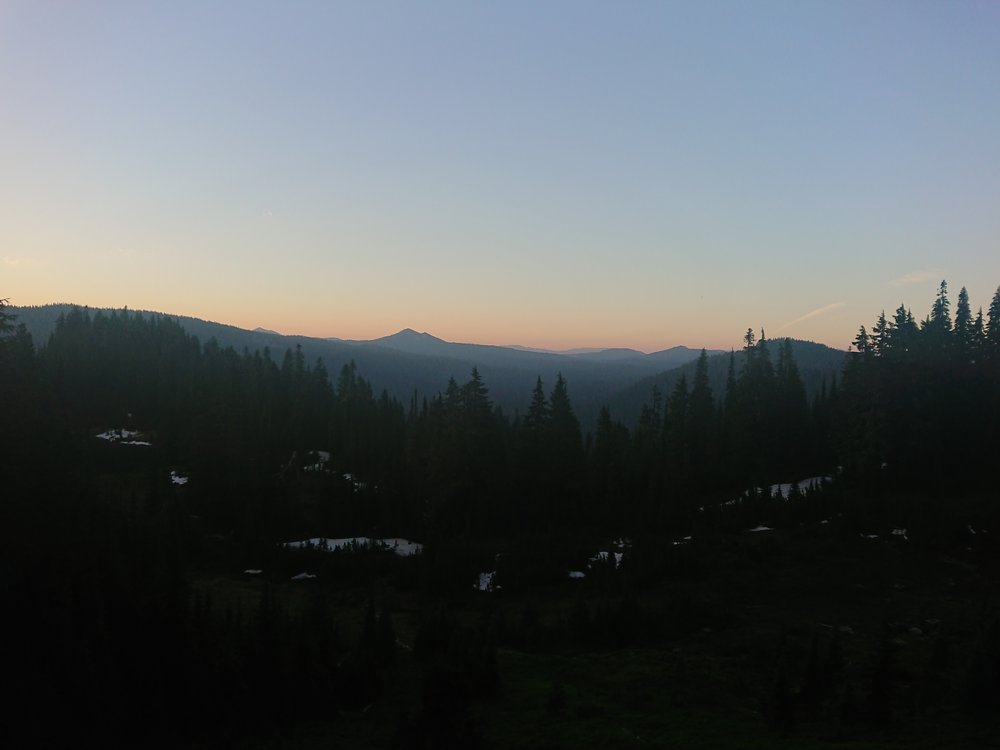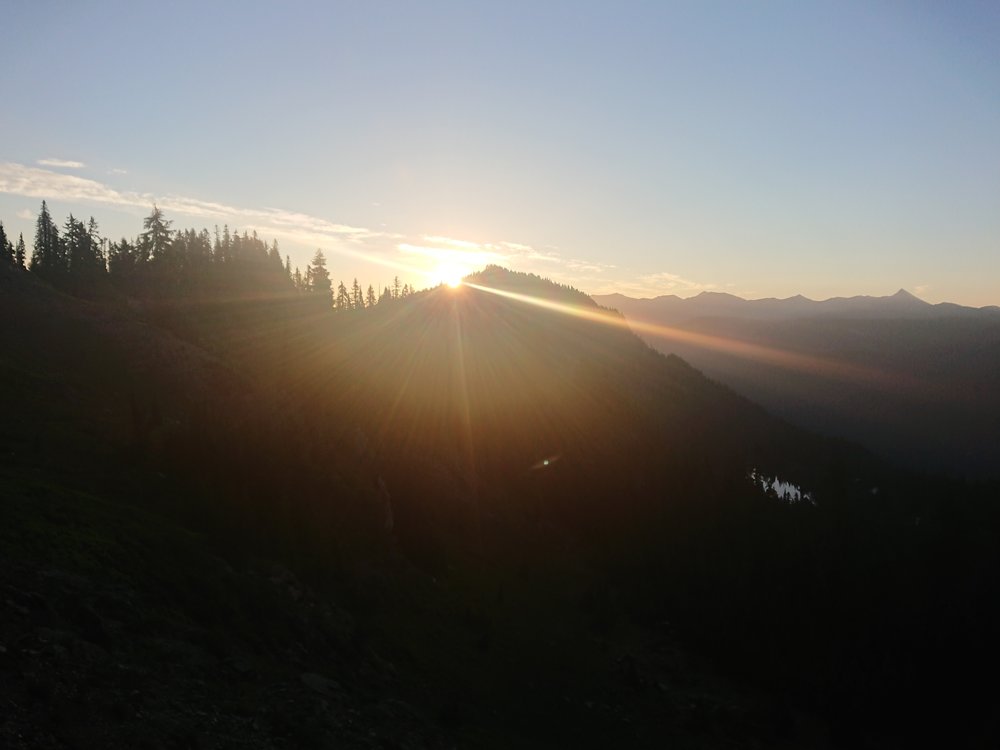 I started earlier than usual at 0532 because another hiker started packing and I could not get back to sleep. One advantage of the early start is that I get to enjoy the beautiful morning colors and cool temperatures.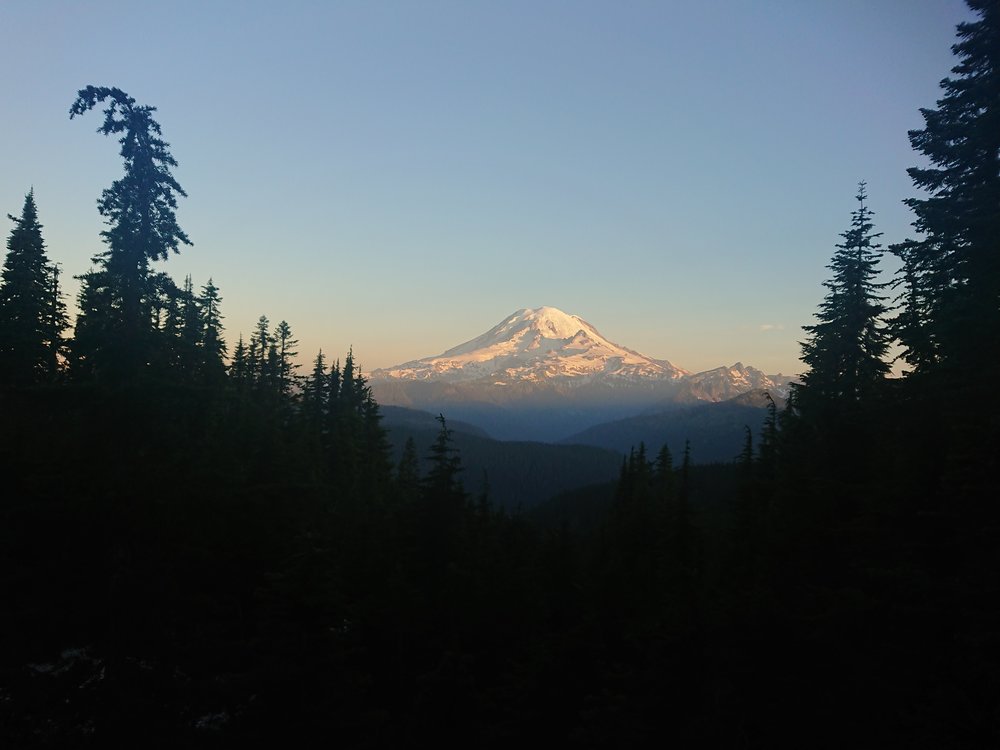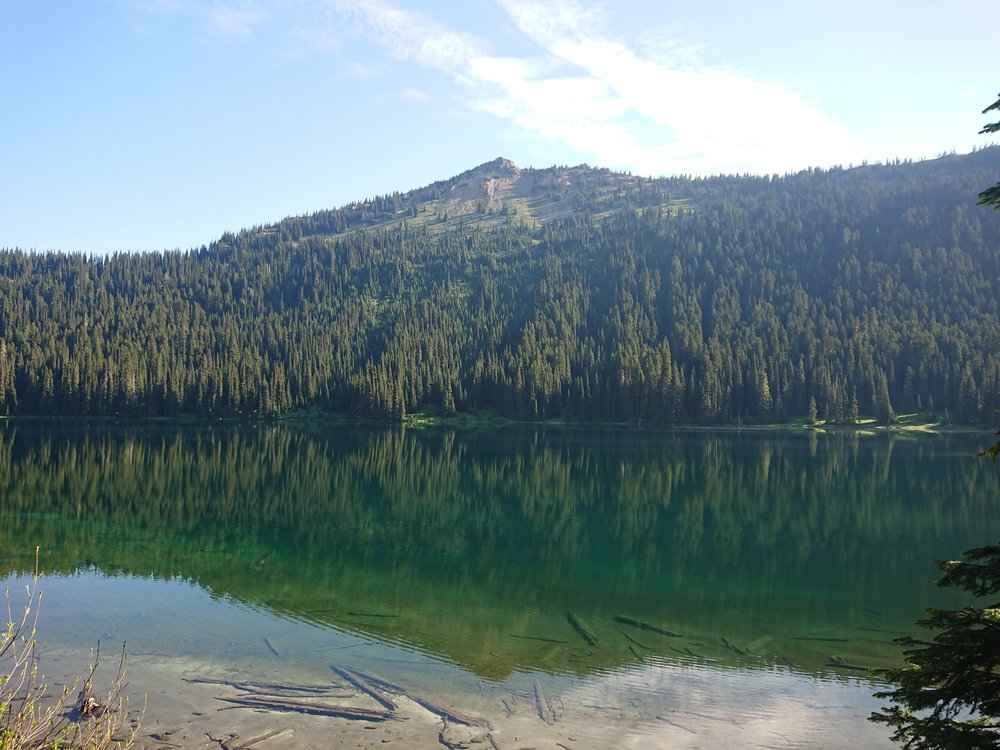 Most of the day I had decent views of Mt Rainier. Early in the day I passed Chinook Pass which meant I saw a lot of day hikers.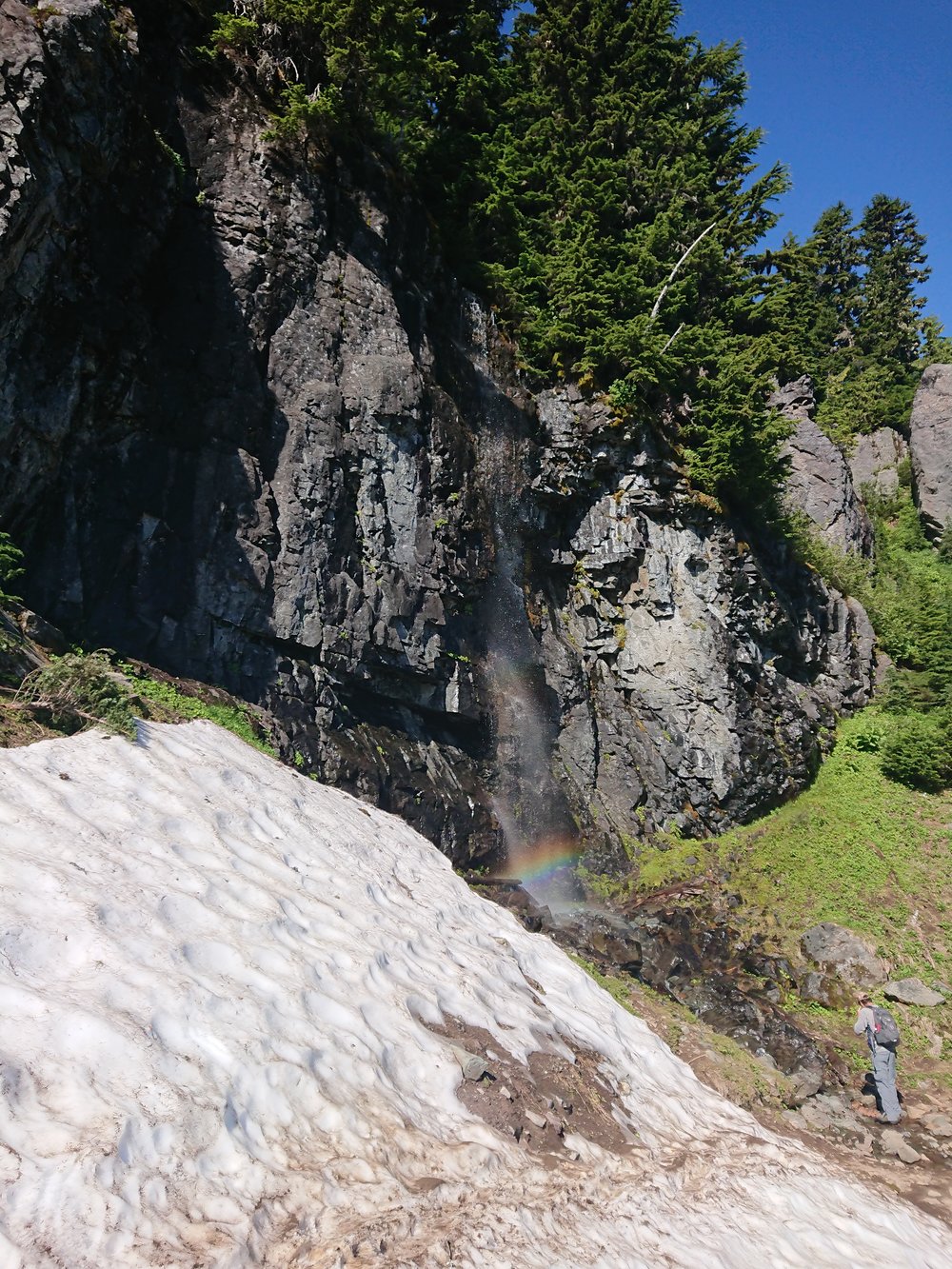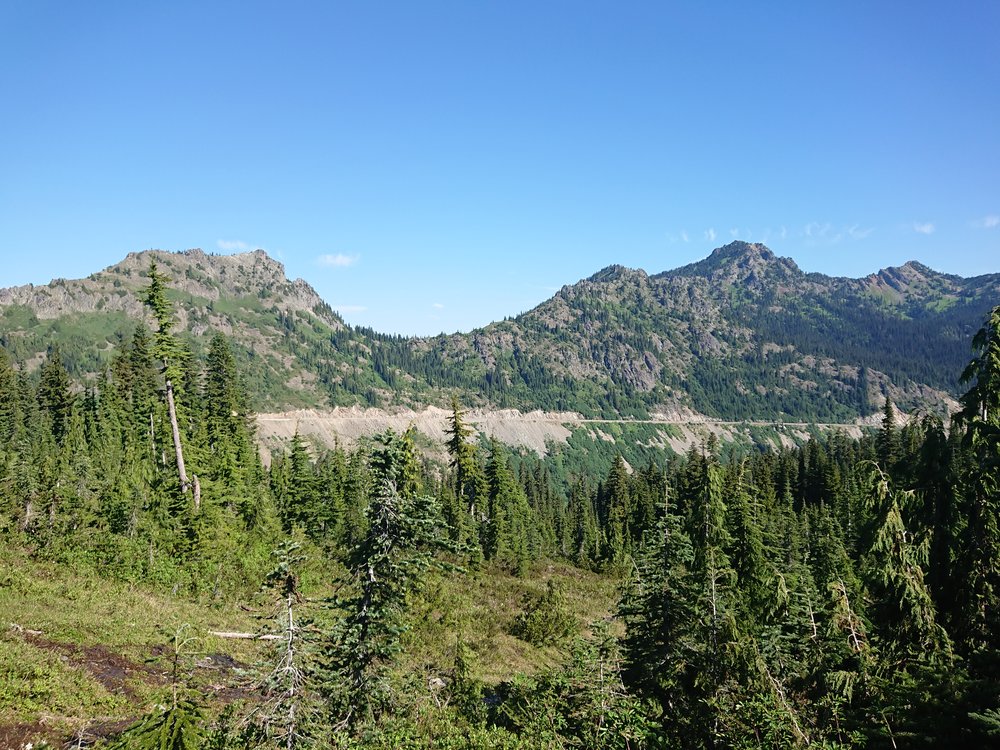 Near the pass I met Long Gone who I have met twice before, we talked briefly.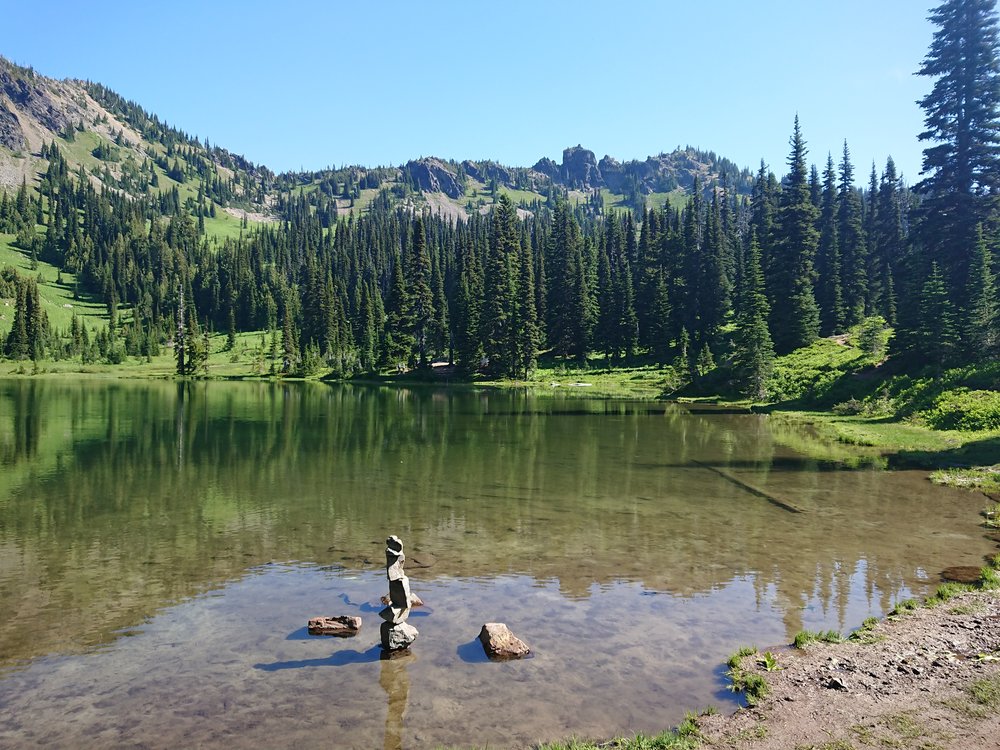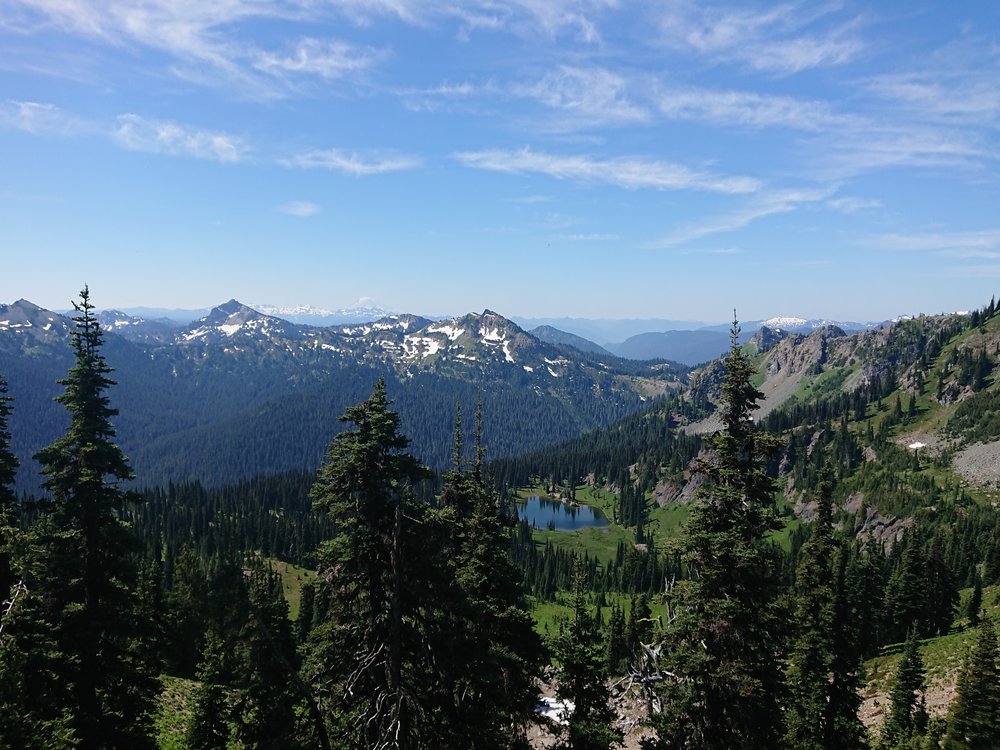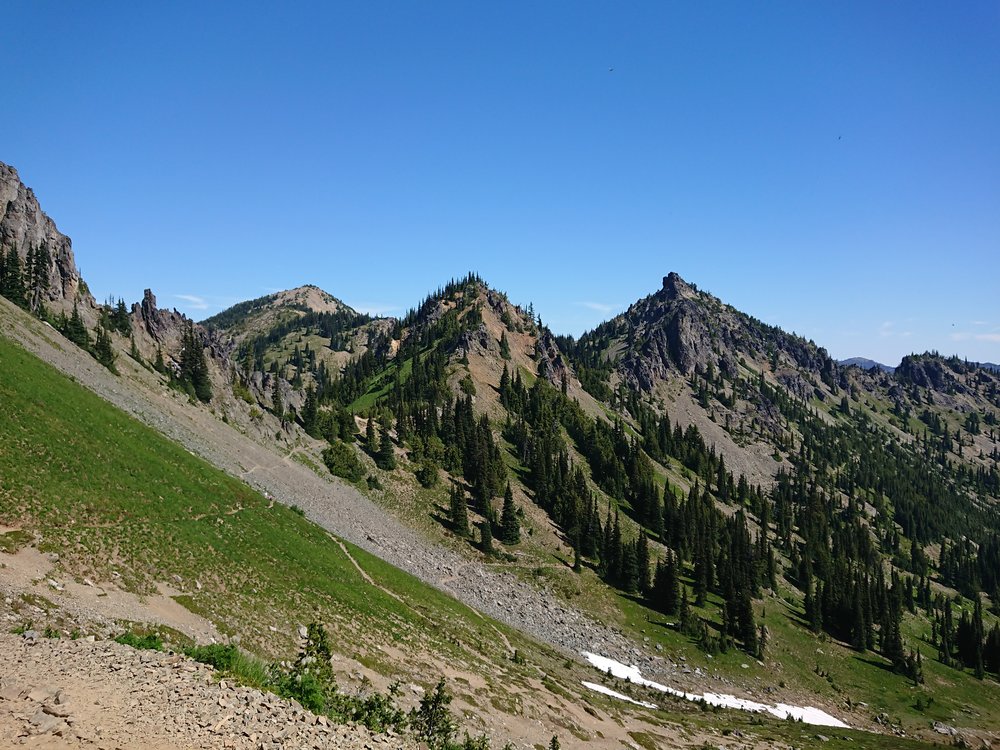 There were some steep climbs today and combined with the milage it made the day quite tough.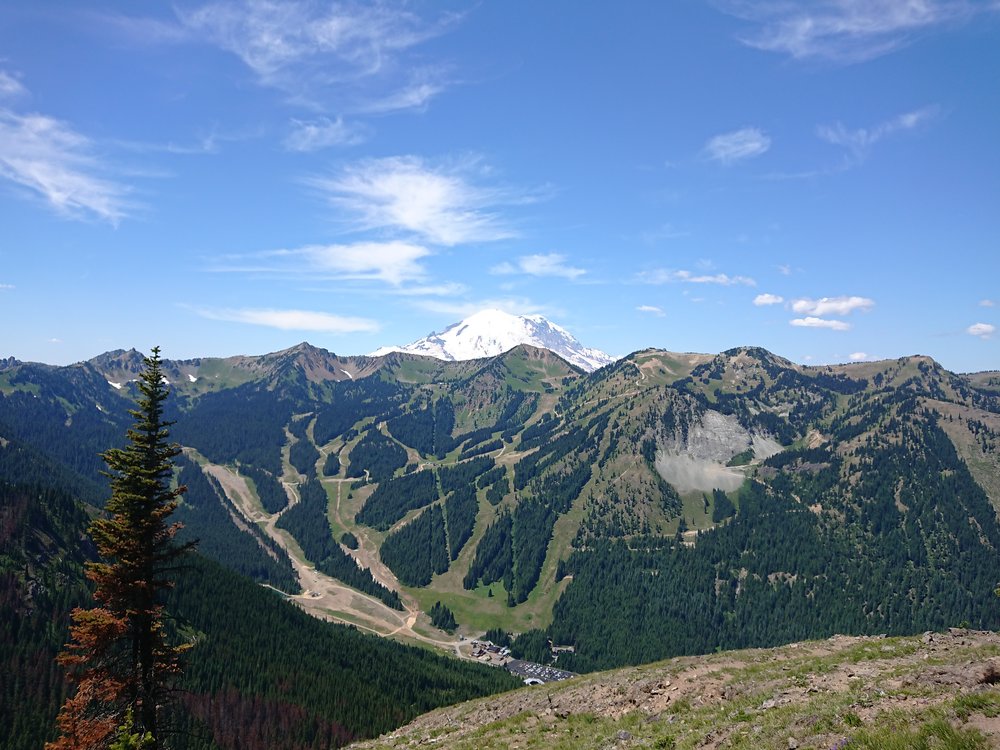 Near Norse Peak I passed through a huge burn area from last year which meant a lot of trees to crawl over.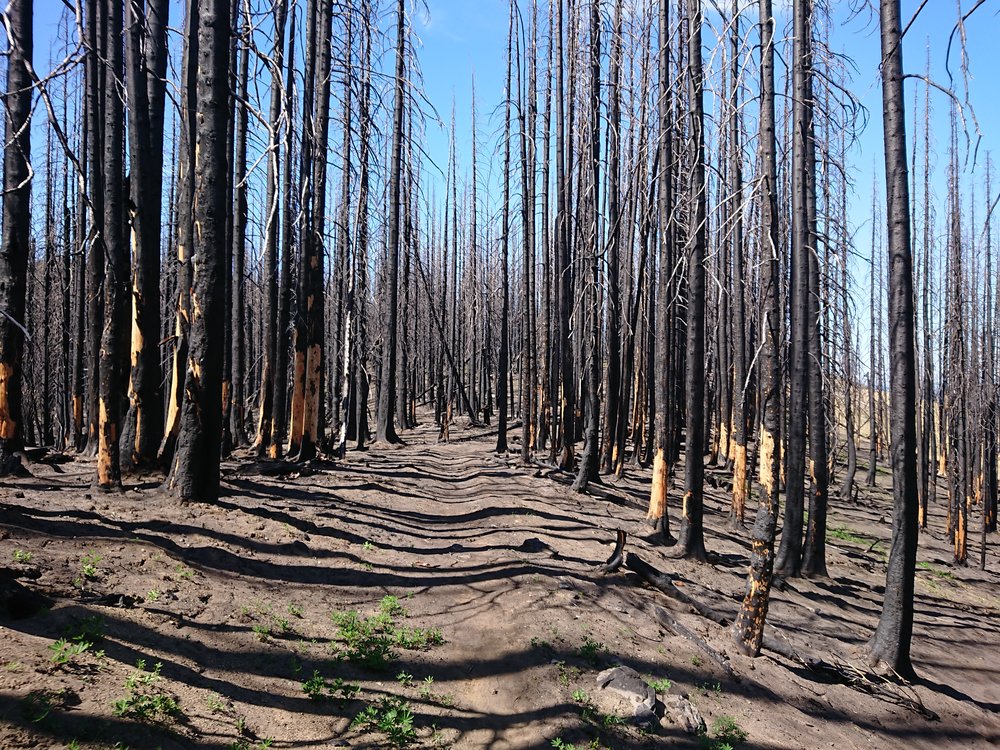 Just before reaching my campsite I had a decent climb that was quite easy because of the gentle grade. It was already dark when I arrived at the campsite but for the first time since before Oregon there did not seem to be any mosquitos so I did not setup my bivy.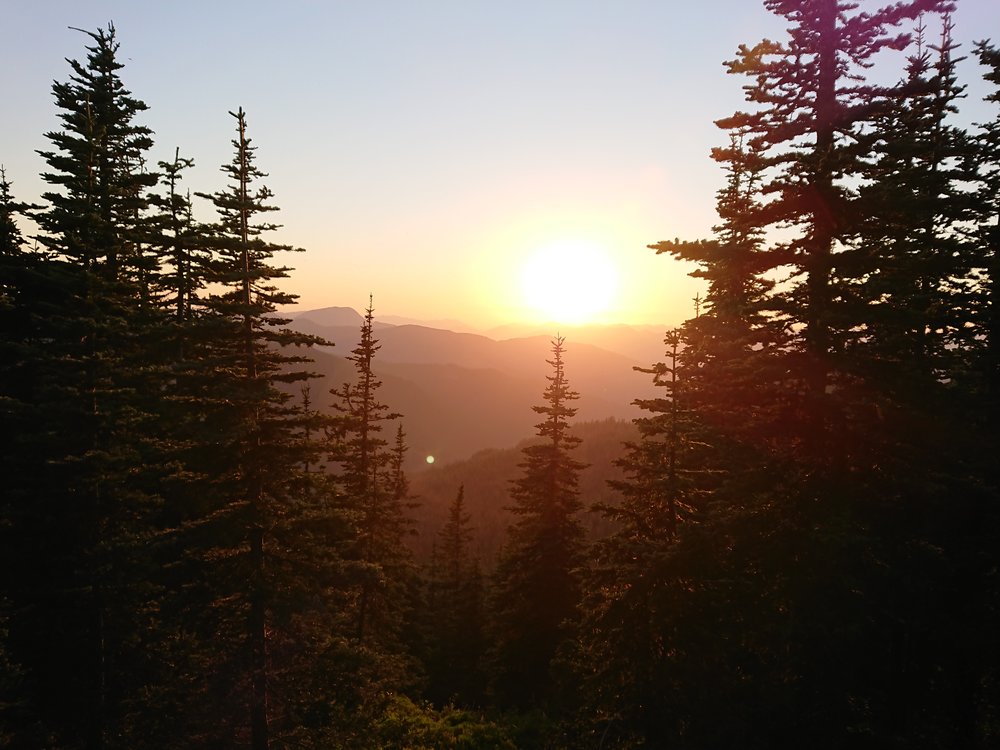 I plan to reach Snoqualmie Pass tomorrow and stay the night at Summit Inn since it is probably my last chance to sleep in a bed in Washington. Getting a shower and hopefully laundry will be awesome.