Today was a very mixed day, a few times I had some amazing views but a lot of the times I had green tunnel with no views. Mosquitos were once again quite bad in sections, one particular section was probably the worst I have had yet.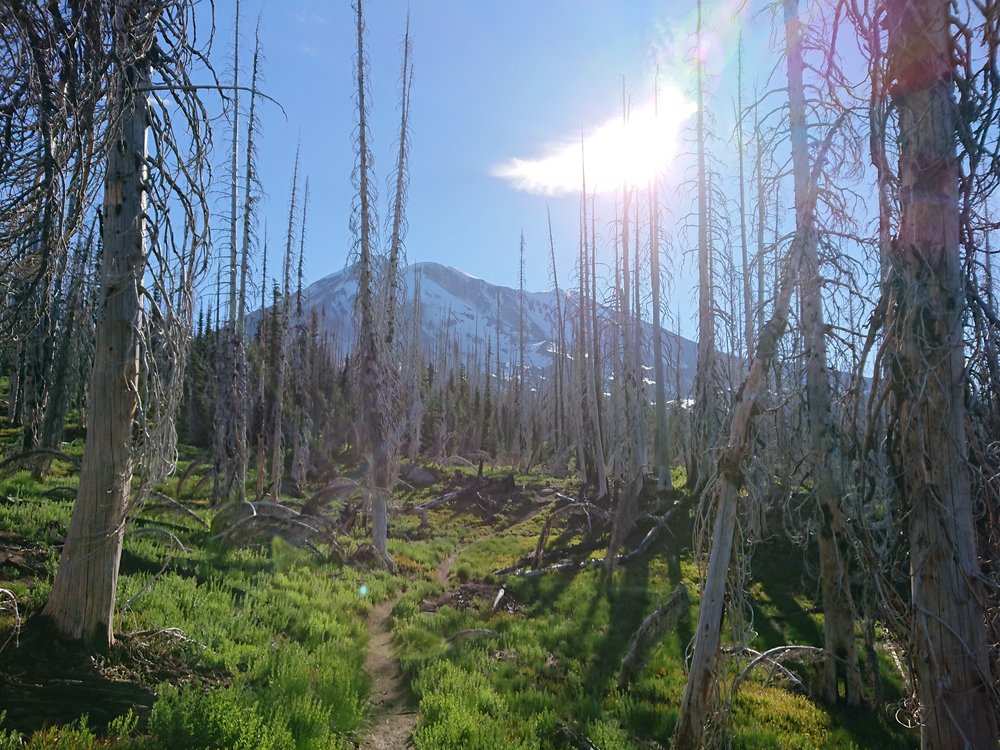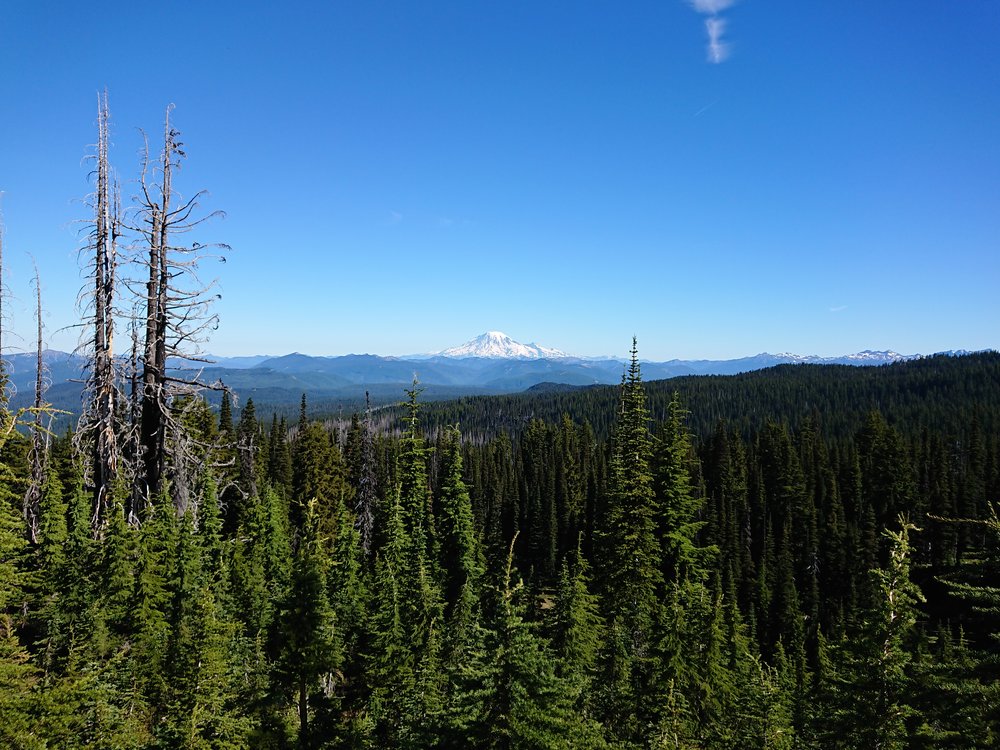 I got a late start today at 0615 since a critter had gotten in to my food bag during the night, so I had to field repair it. I guess it was kinda my fault for camping in a spot with a lot of trash near roads.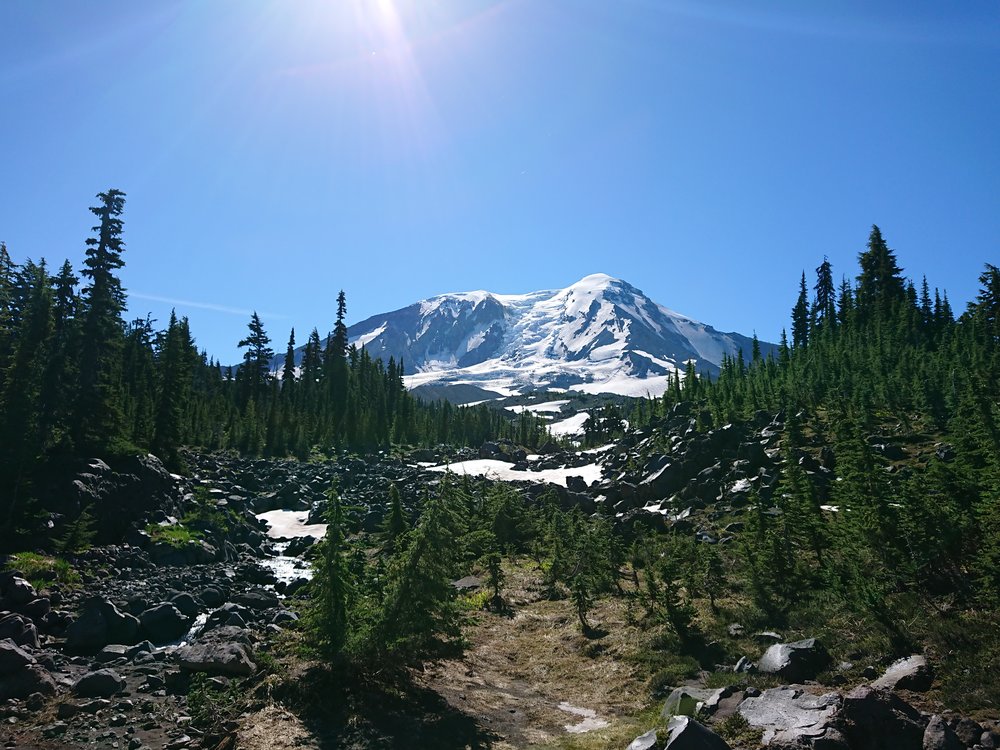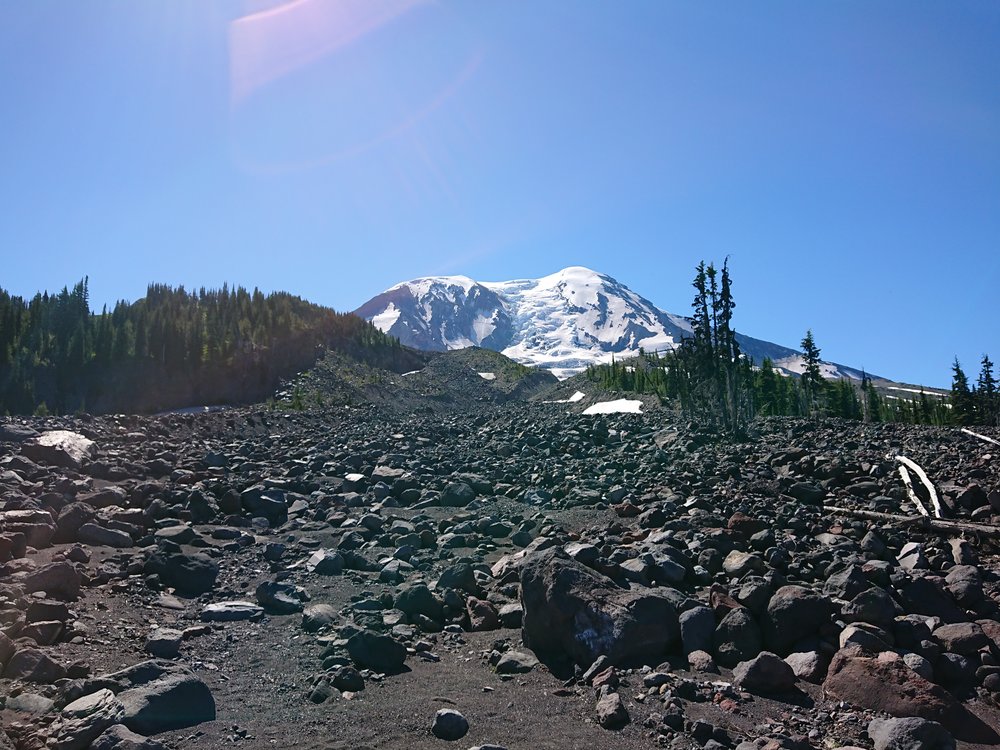 For a very long time I had almost no views except glimpses of mountains through the trees. Once I got close to Mt Adams the trail luckily periodically opened up to present the spectacular mountain.
Mosquitos were present for a lot of my hiking pre lunch but not too bad. I had lunch near some lava stones where there mercifully were almost no mosquitos.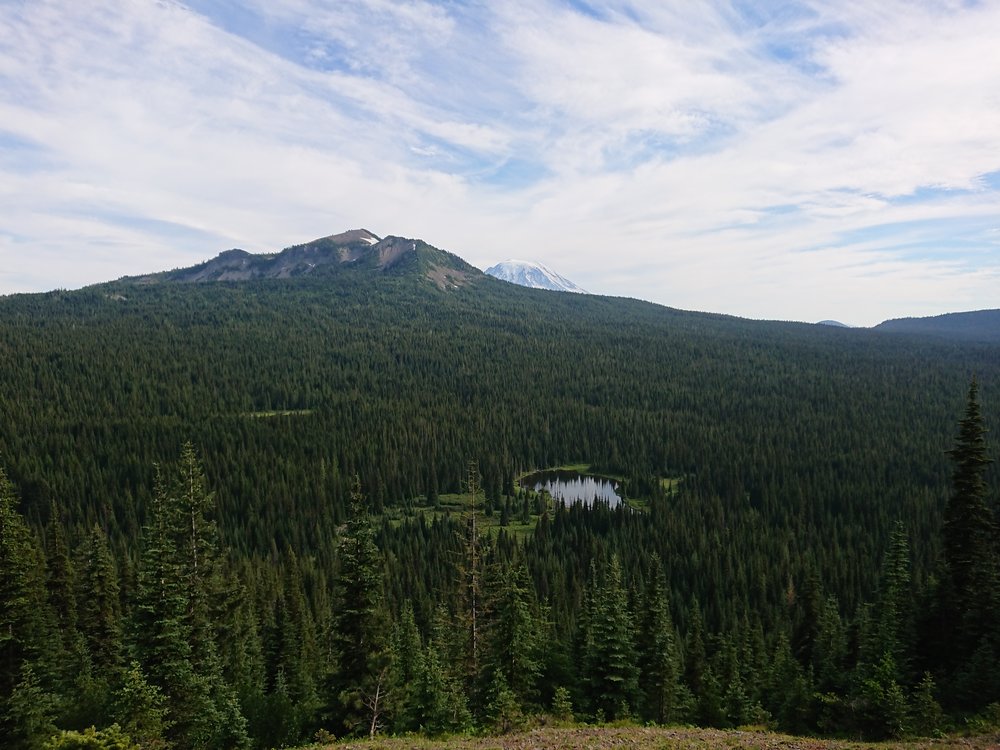 After lunch the trail went back to forest and after a short climb I descended in to a true mosquito hell hole. At times it was almost like a wall of mosquitos. This went on for 4-5 miles. Once I started climbing to Sheep Lake and Cispus Pass the mosquitos mostly disappeared.

The climb to Sheep Lake was not too steep, I had originally thought about camping there but since I was there just past 19 I continued on to pass over Cispus Pass.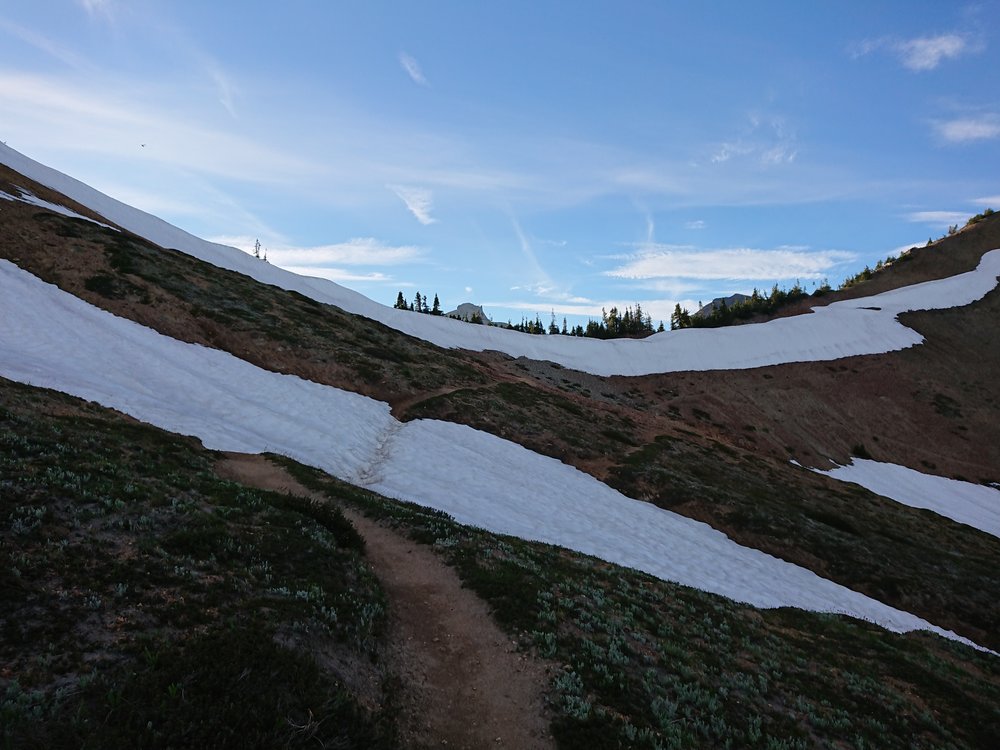 The pass was beautiful and my campsite seemed to be free of mosquitos. This quickly proved to be a lie.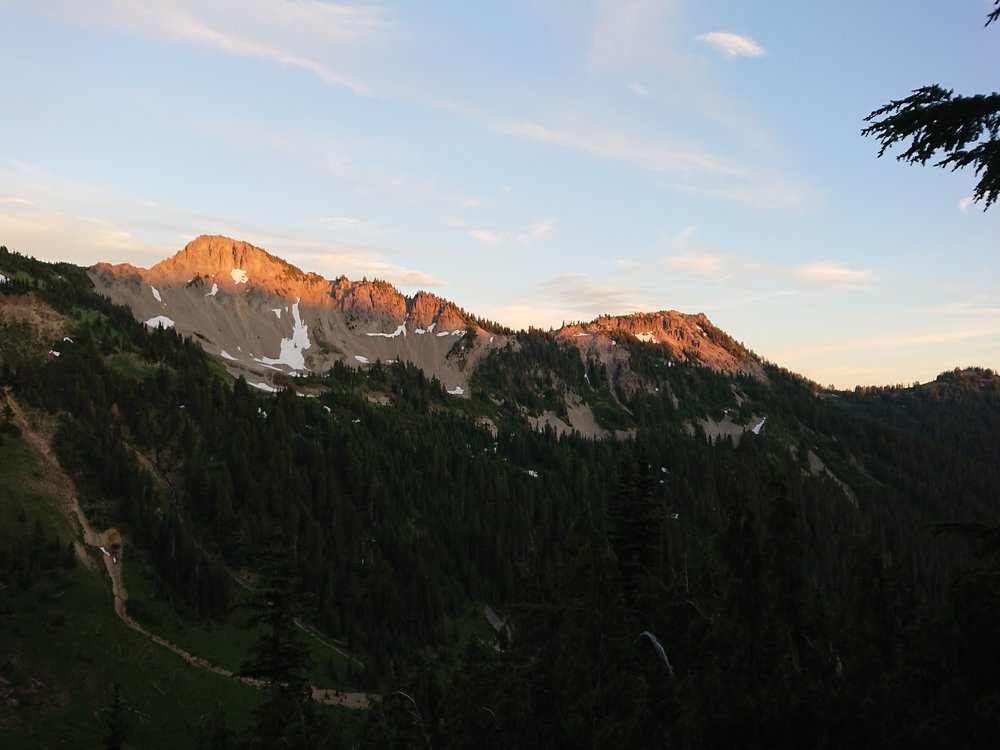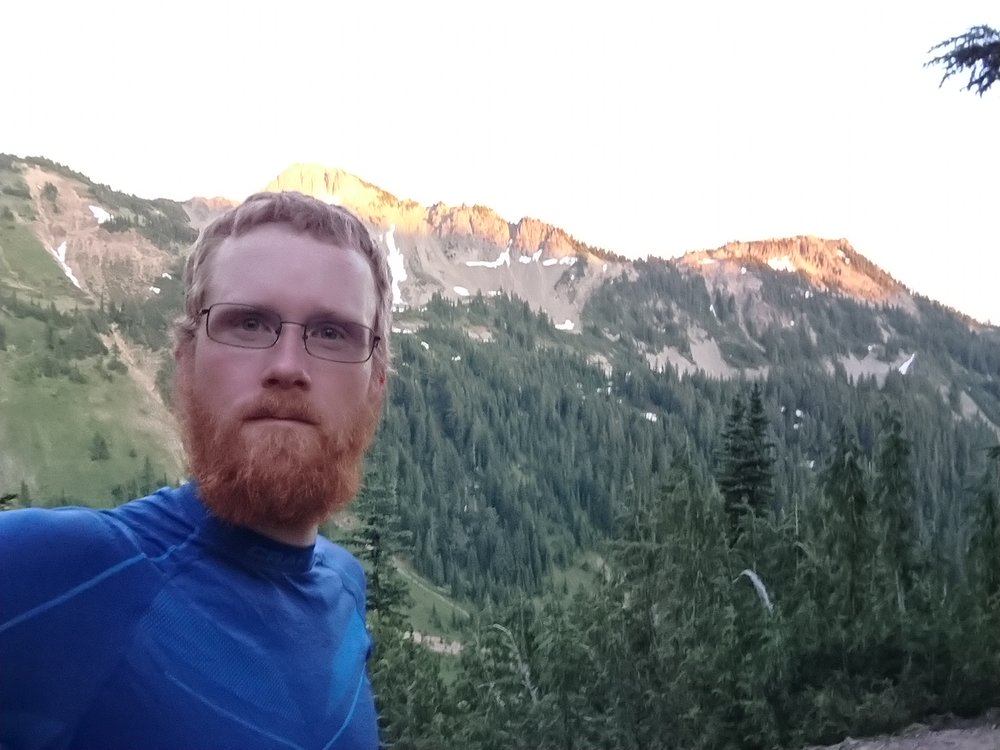 I must admit the mosquitos are taking the fun out of my hiking. If I was not very close to finishing I would probably have serious thoughts about stopping.