Today I made it to Timberline Lodge which is kinda famous for its breakfast buffet that I will get tomorrow.
I had setup my tarp last night so I was a bit slow in getting started and was not on trail before 0620.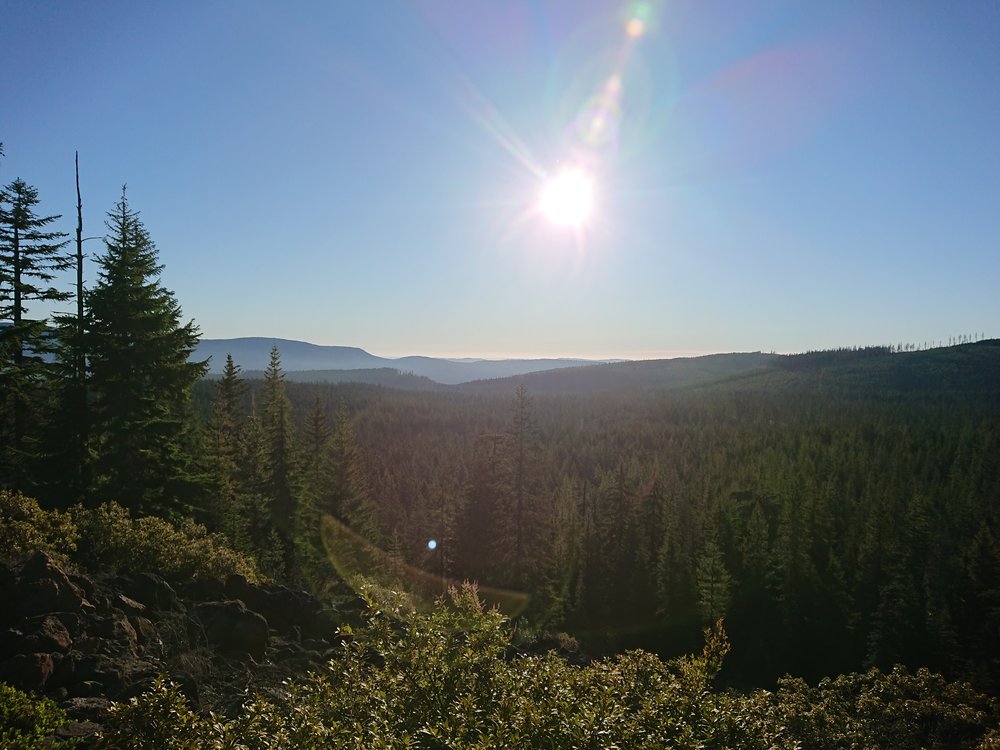 The day was kinda boring until the final climb to Timberline Lodge since most of the trail was in forest.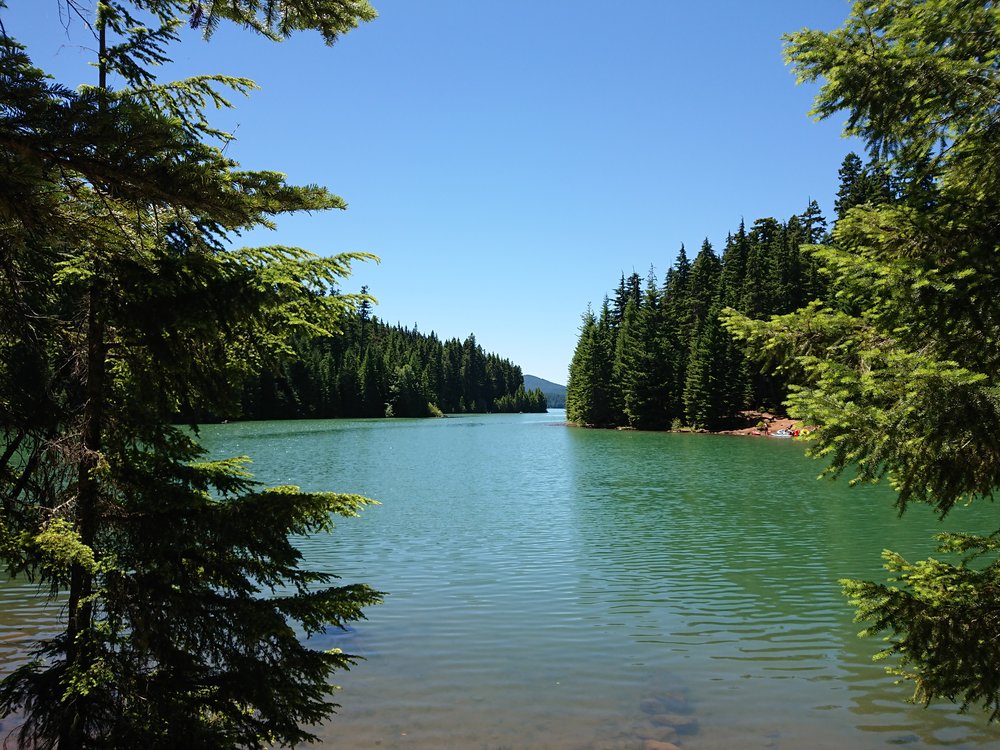 I was not bothered by mosquitos too much and even managed to find a lunch spot without any mosquitos.
Not long after lunch I took a short side trail to Little Crater Lake. The lake was very beautiful.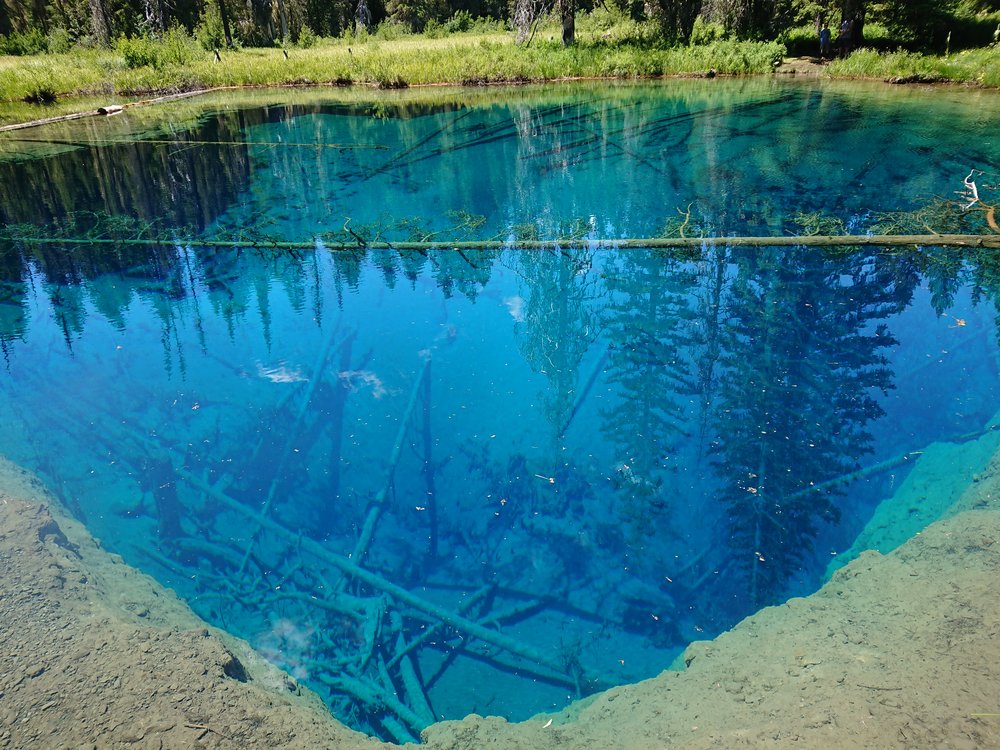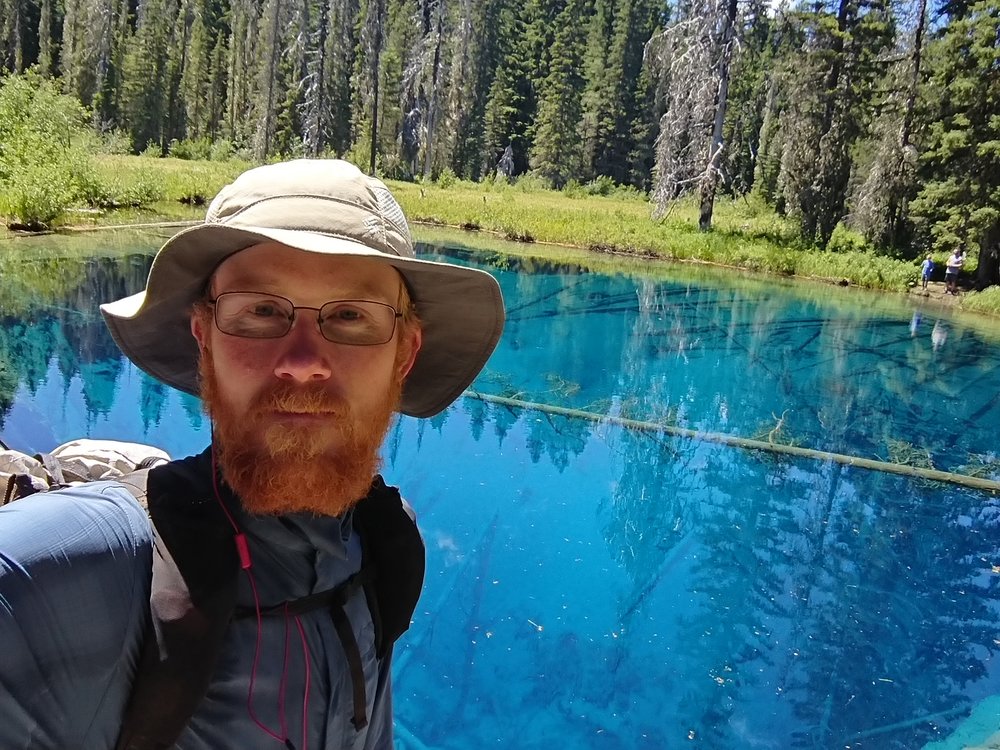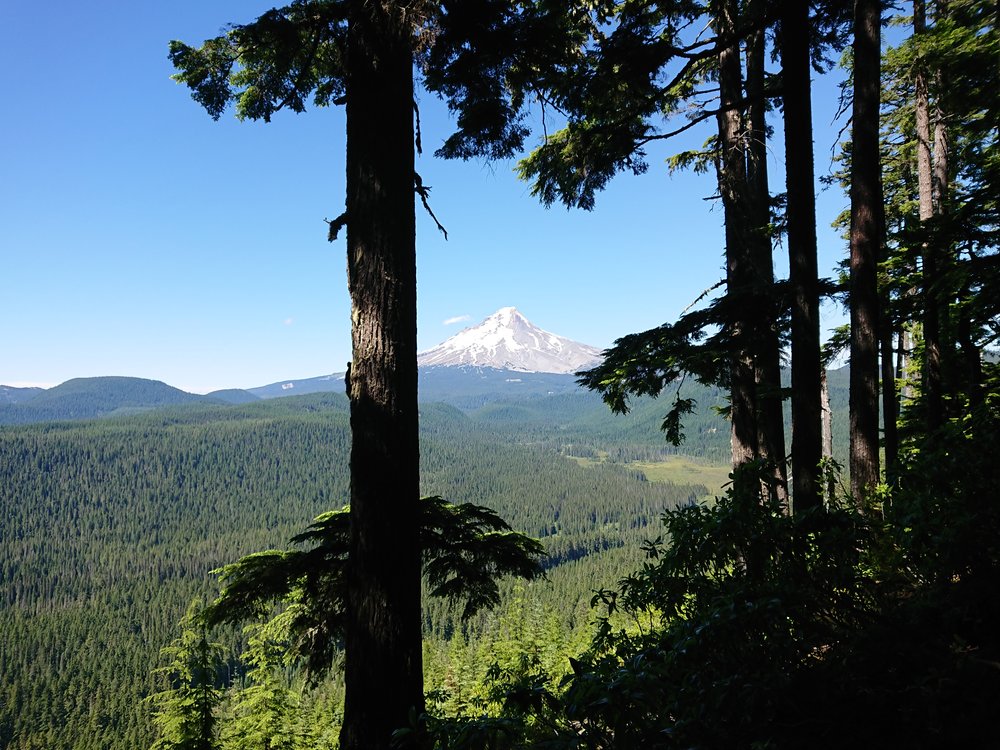 On the final climb to Timberline Lodge I finally had views and they were amazing of both Mount Jefferson and Mount Hood.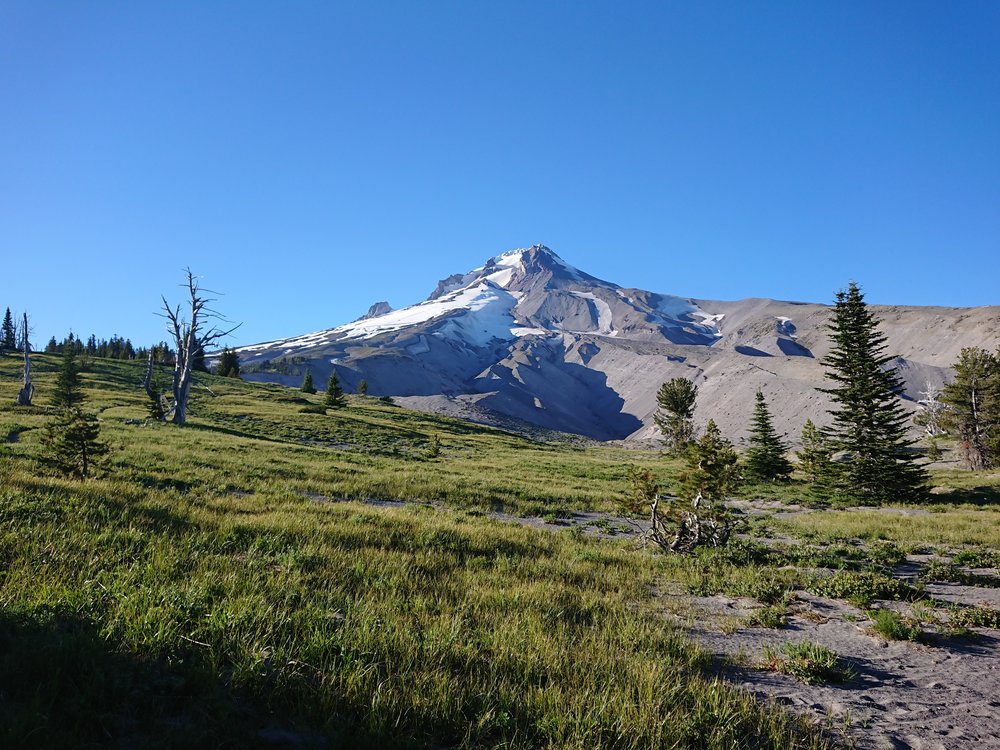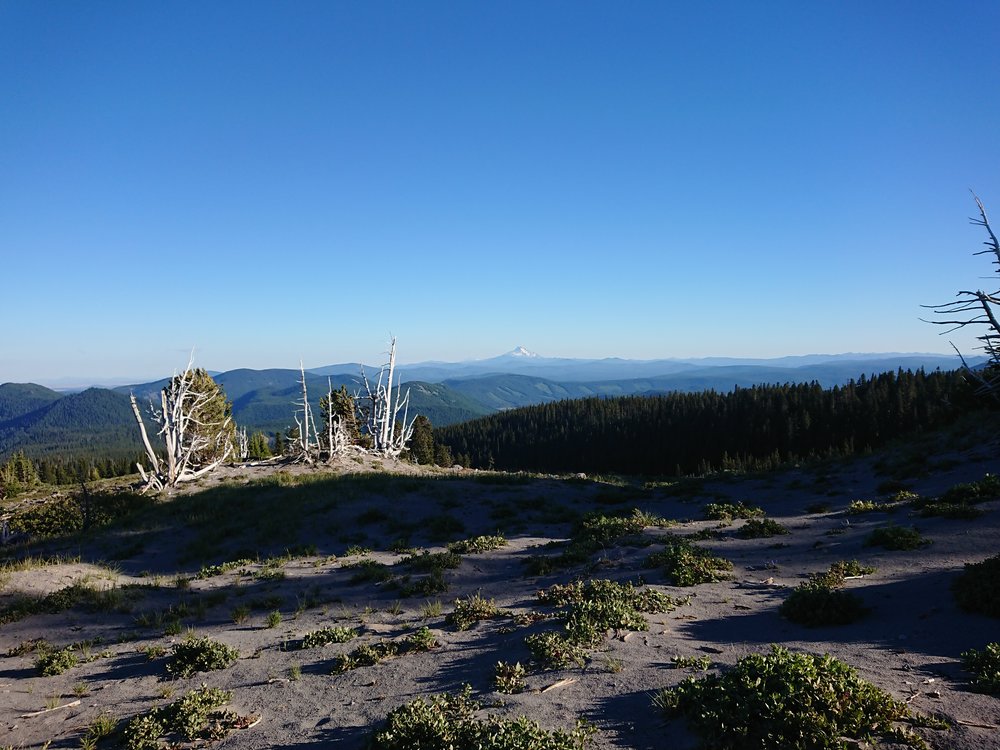 I had originally planned to only get breakfast at the lodge but when I arrived at the campsite and junction I got tempted and went to the lodge.
I was not sure when they closed but was happy to discover that the bar served food till 2300.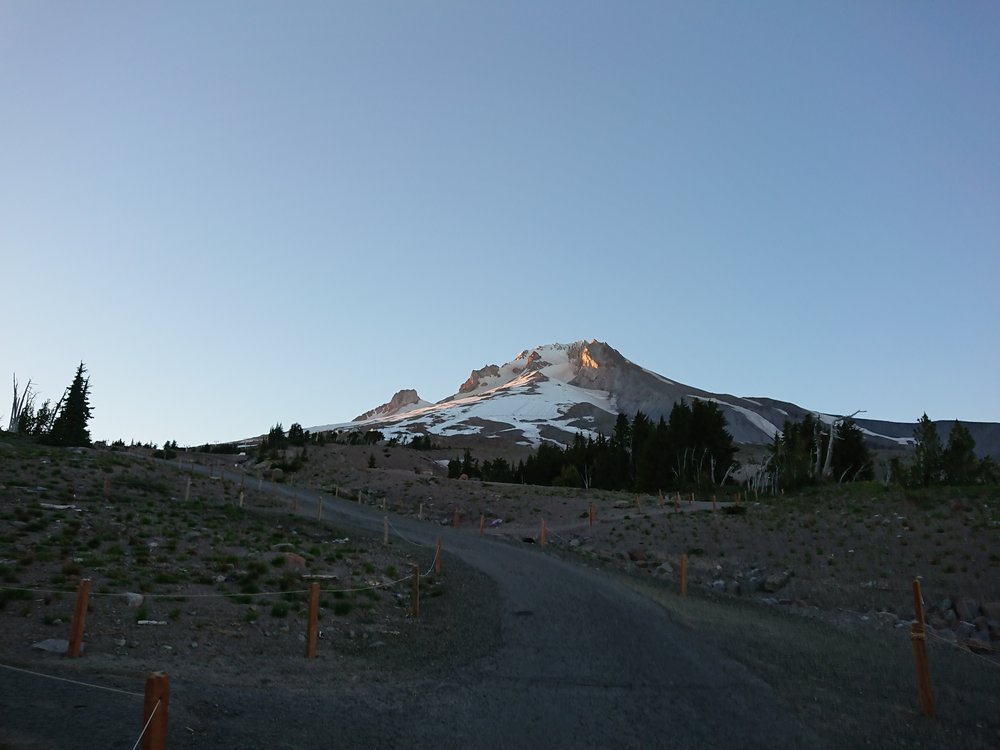 After dinner I went back to the junction to camp. Quite a few other hikers were camped there and I spoke a bit with a few of them before going to bed.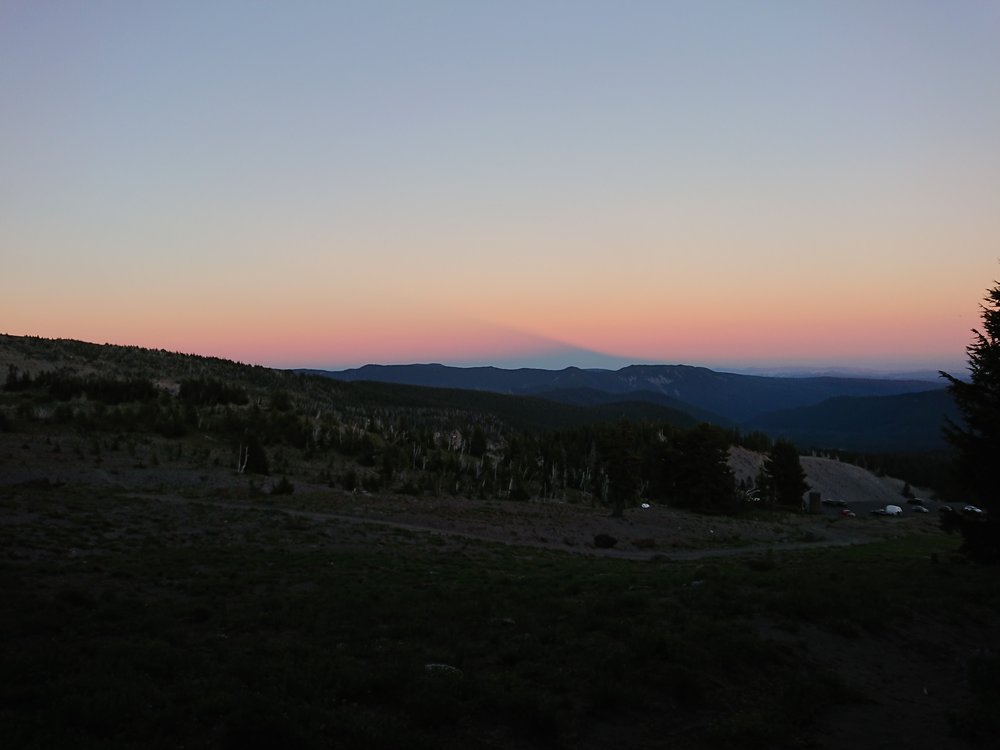 Tomorrow morning I will get the breakfast buffet which starts at 0730. This means I will start hiking late. But I just have to make it to Cascade Locks monday, I would prefer to do at least 30 miles tomorrow but I do not have to.