A day with on-off mosquitos presence and a side trip to Elk Lake Resort.
Last night was very warm which sadly meant that the mosquitos were very active in the morning. It was quite the struggle to get ready without getting completely eaten.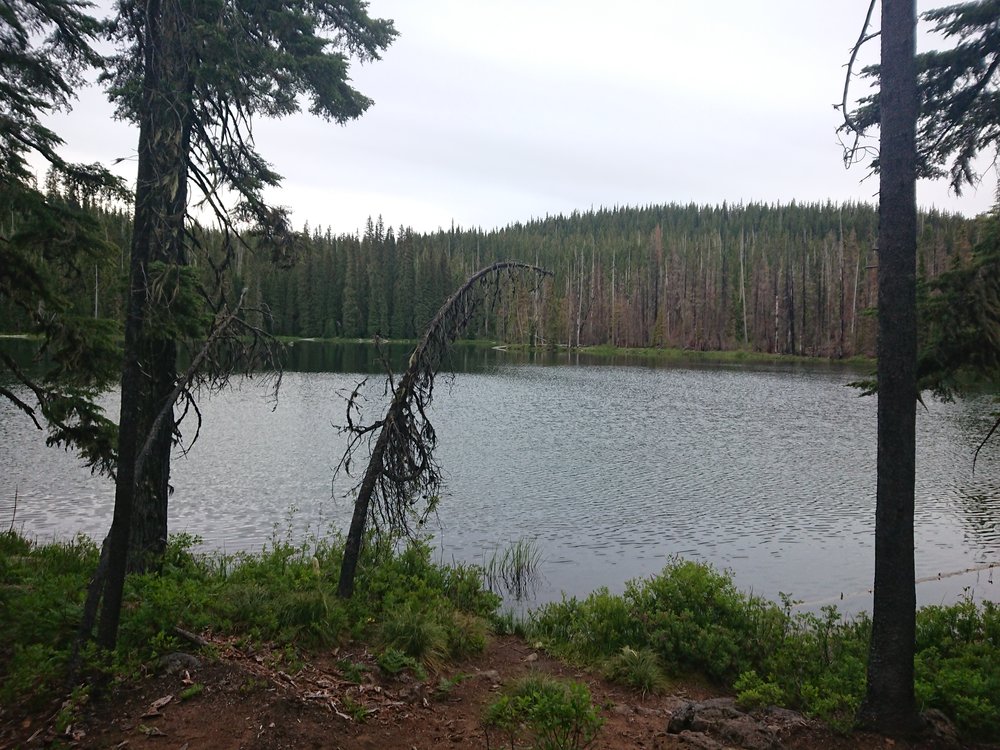 Unlike most days I had to start out in full anti mosquito gear and still the mosquitos were very annoying.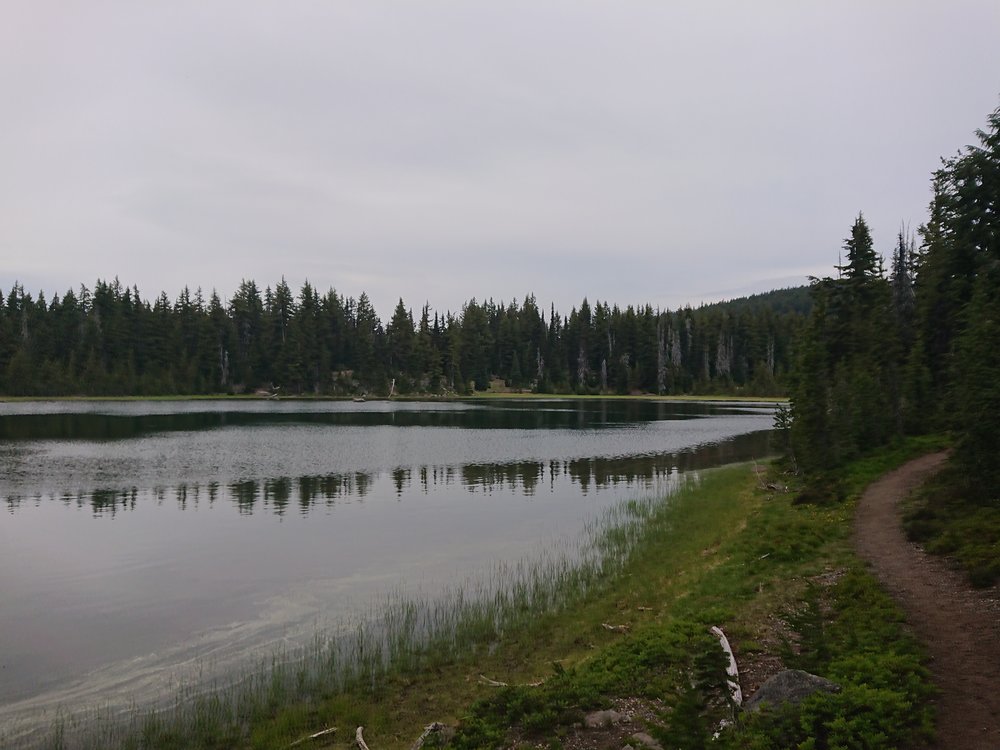 About 10 miles in I hit the junction to Elk Lake Resort and decided to head there for some cooked food. I had read that they opened at 11 which would make for a late day with my planned campsite. When I arrived I discovered they luckily opened at 10. This was good news as I still had 27 PCT miles to do to my planned campsite
I was there at 9 and allowed to wait inside while charging my battery and phone. While waiting I sorted out the pictures for the blog posts since Ashland.
Once it was 10 I ordered some food and quickly devoured it. I started hiking again around 1030.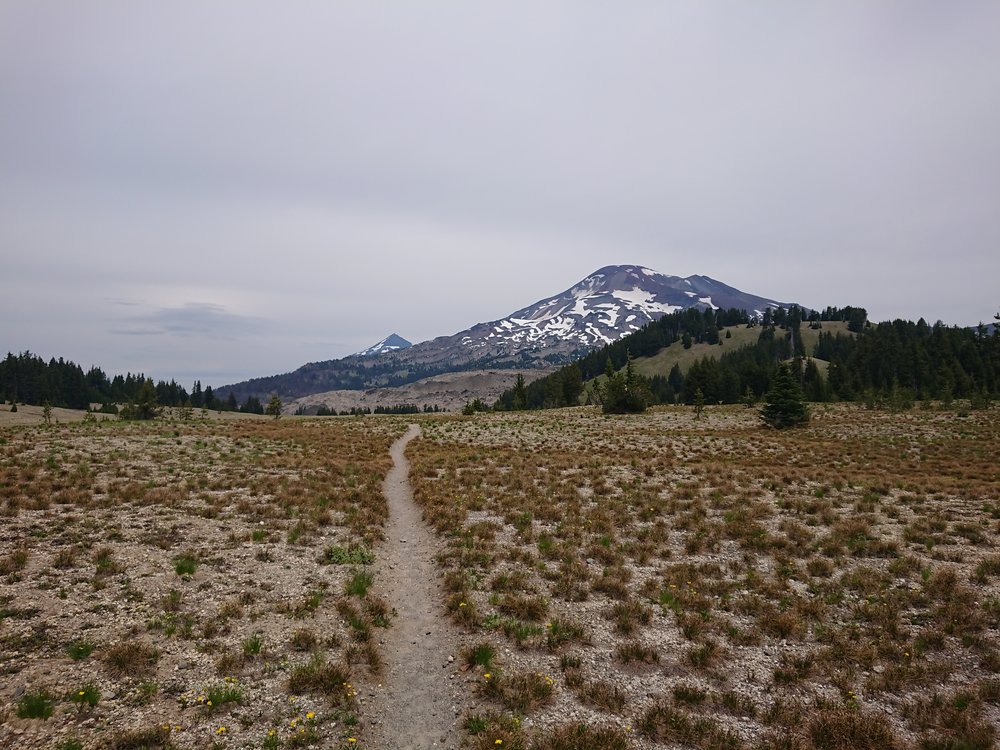 Initially the hiking was pretty good as there was no mosquitos. They quickly appeared again though and I had to reapply my bug spray and don my bug net.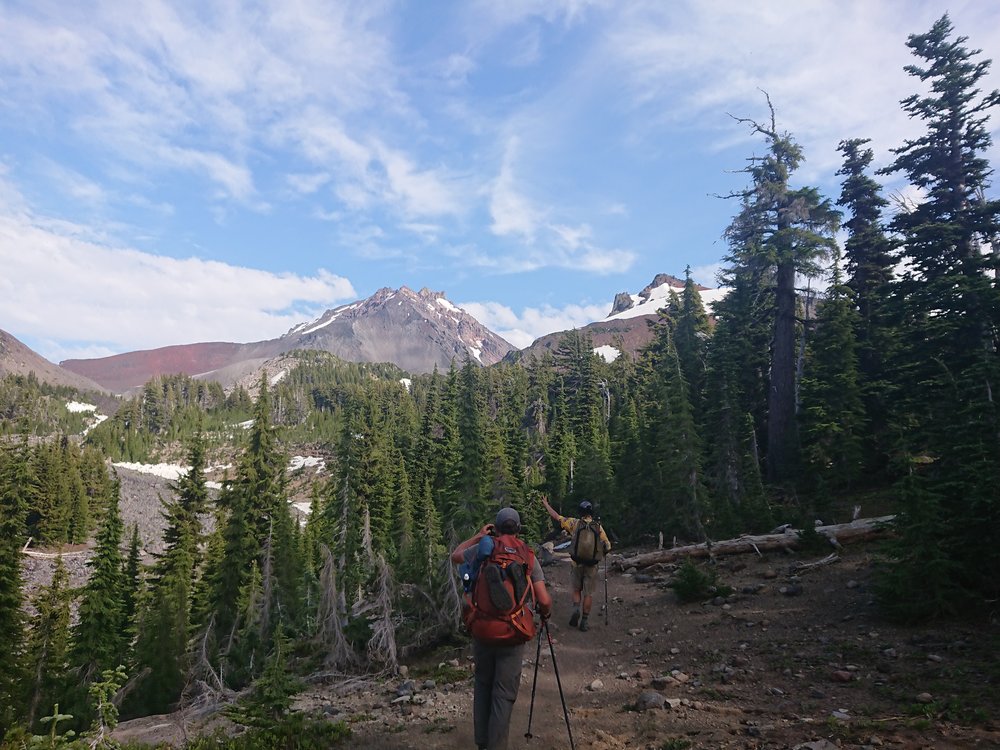 Later on the trail I caught up to a Danish and a German hiker and hiked with them until their camp. It was nice hiking with them and we spent some time discussing hiking gear and hiking styles.
About the same time I caught up to them we came upon more open terrain and the mosquitos were less problematic. The rest of the day I hike without my bug net.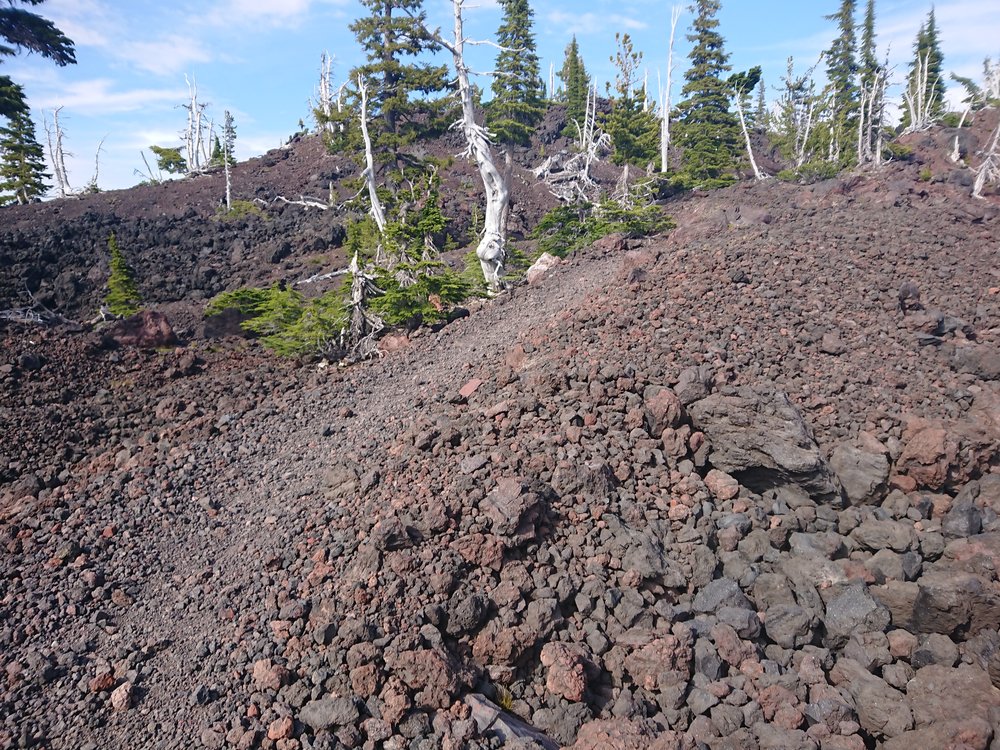 After their camp the trail became filled with lava rocks which was cool but not fun to hike on.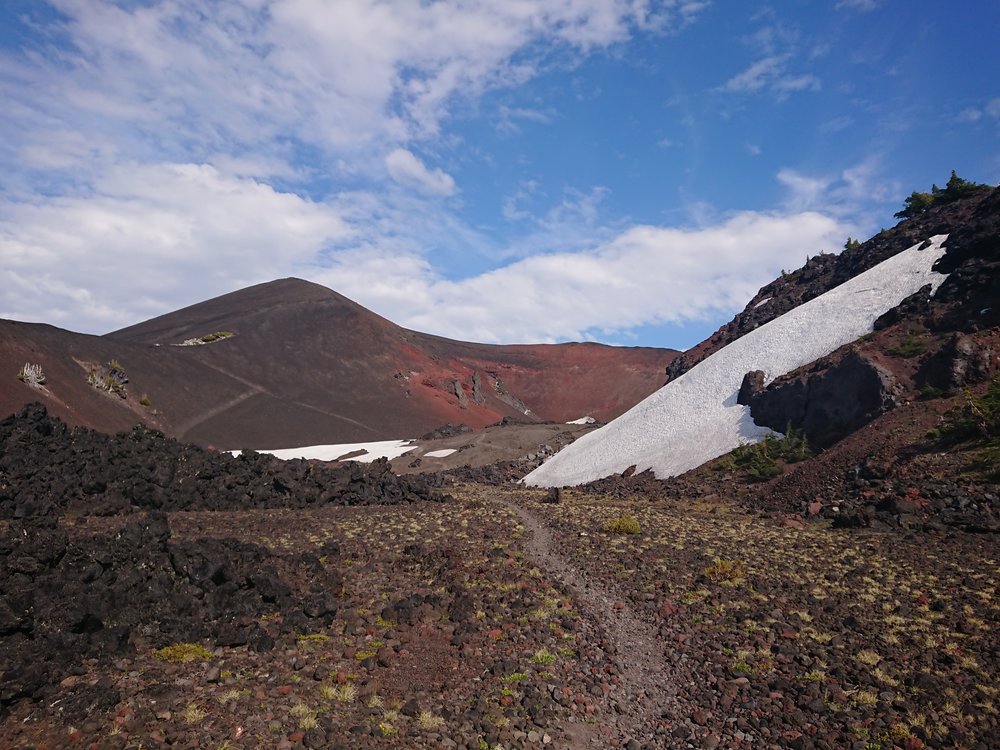 I had chosen to camp near a lake where comments said mosquitos were not a huge issue. At this lake you are only allowed to camp at designated sites. I went around the lake and all the sites appeared full. Just as I was about to walk on I discovered the last site and found a spot.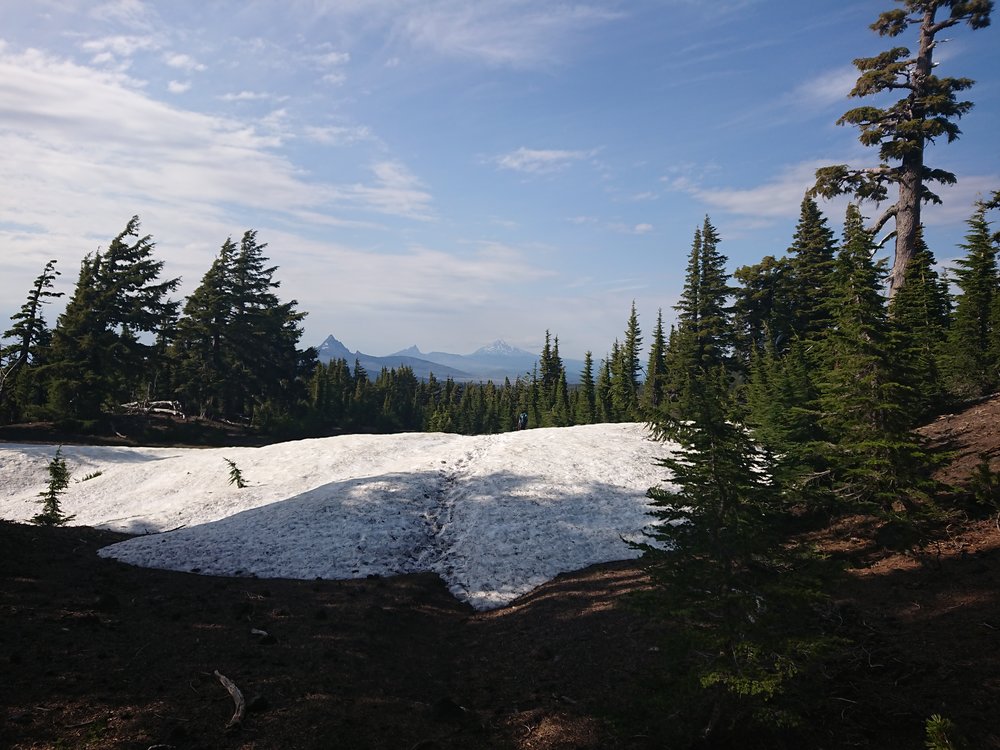 I spoke a bit with Chris from Oregon who was also camped there.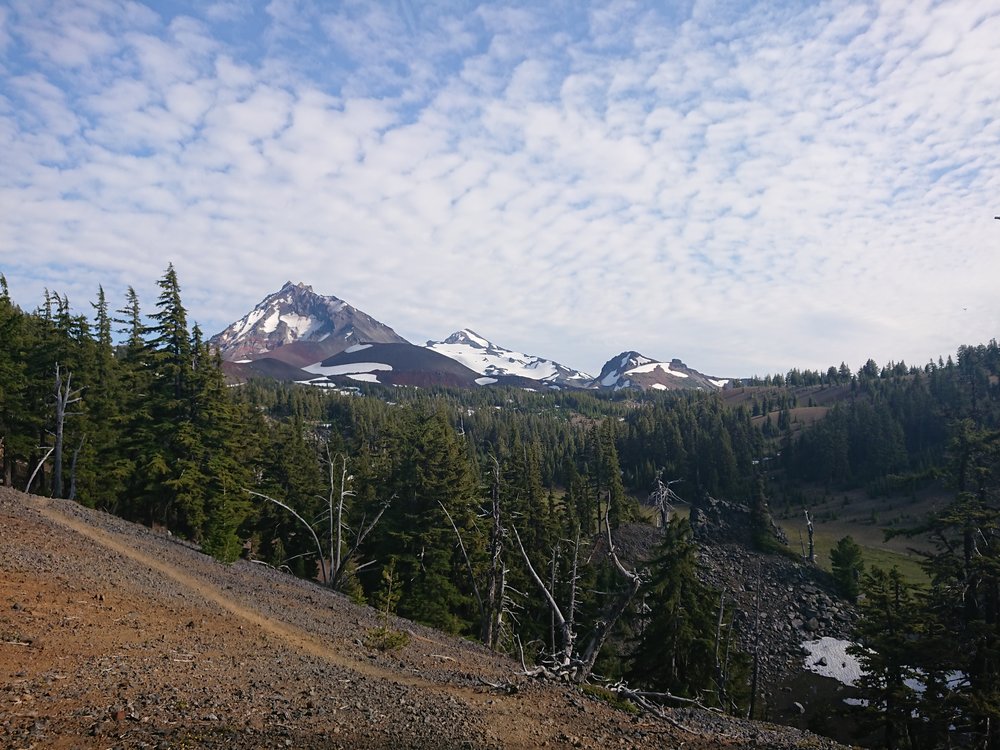 Tomorrow I will head into Big Lake Youth Camp and hopefully get a shower and done laundry done and participate in their lunch.