Today I made it to Shelter Cove Resort which had my next resupply box. I made it there earlier than expected despite some snow on the way
I was a bit late in getting started in the morning so it was almost 0610 before I started hiking. The mosquitos that plagued me in the evening were not nearly as bad in the morning.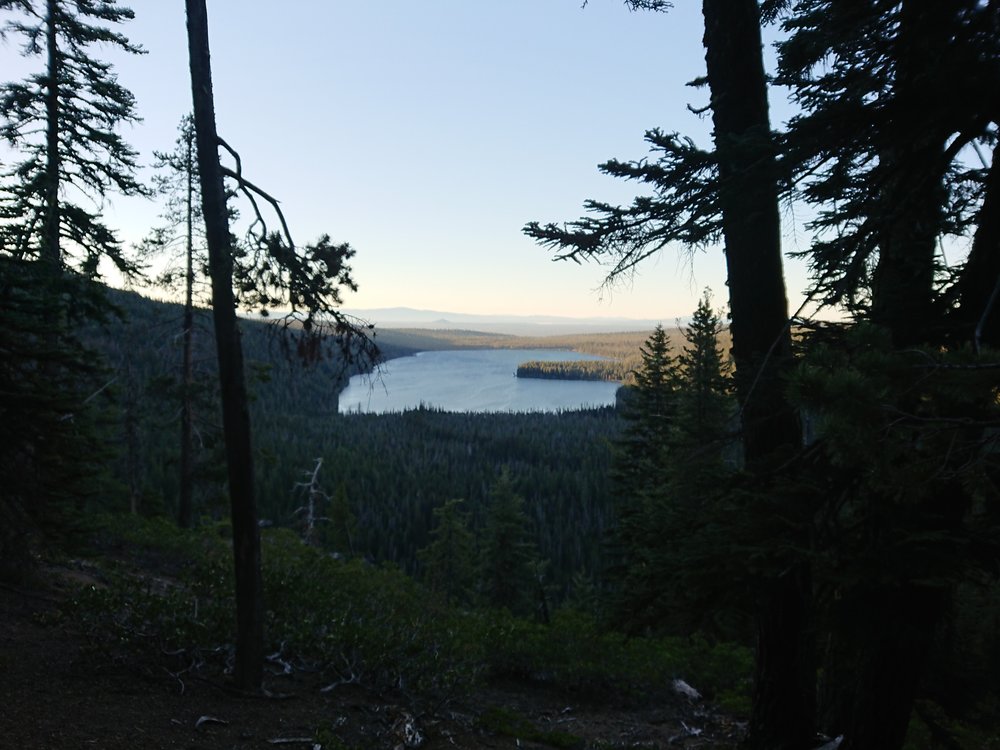 For Oregon the day actually brought a surprising amount of elevation change and two relatively big climbs.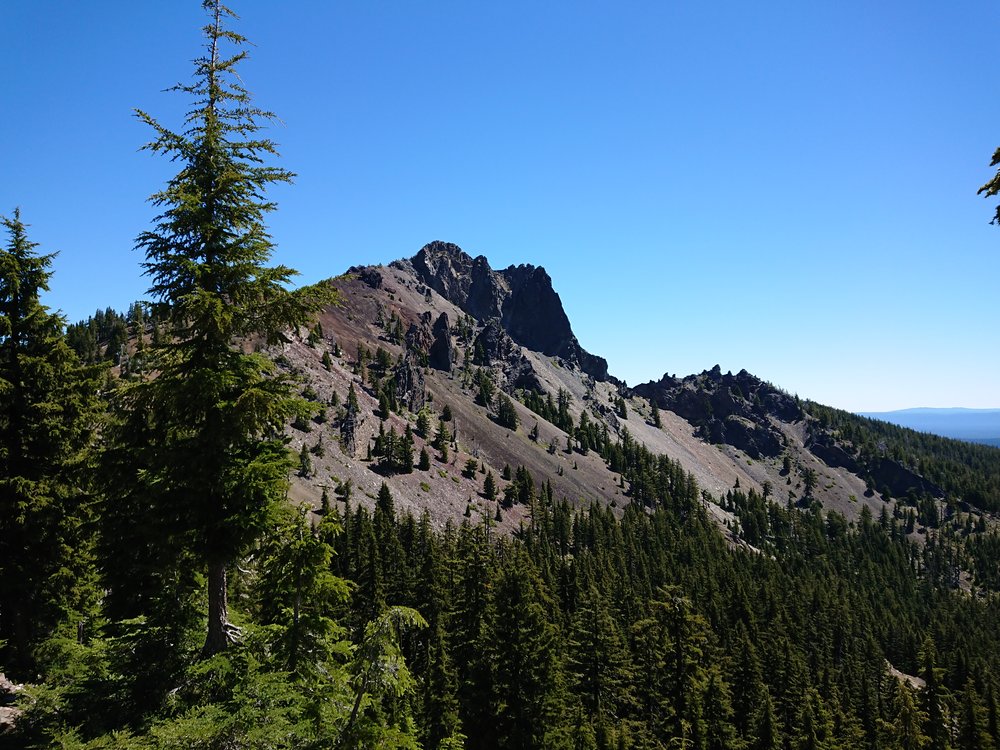 Again there was a lot of hiking in forest but it opened up often enough to provide good views.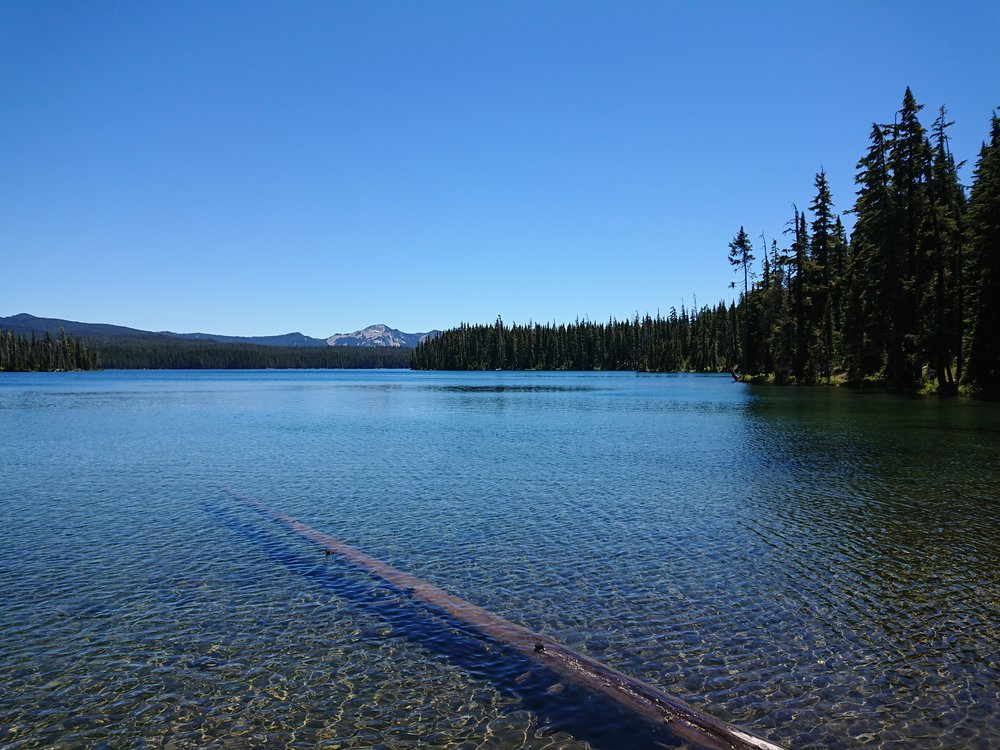 While hiking between breakfast and lunch I started feeling quite weak at one point. I am pretty sure it was due to lack of calories. My breakfast is only 400 calories and then I usually have 2 bars until lunch. I think I need to up this to 3 bars.
After the last climb the trail stayed around 7000 ft for a few miles and here I had to walk on quite some snow. The most snow I have had to walk on in weeks at least.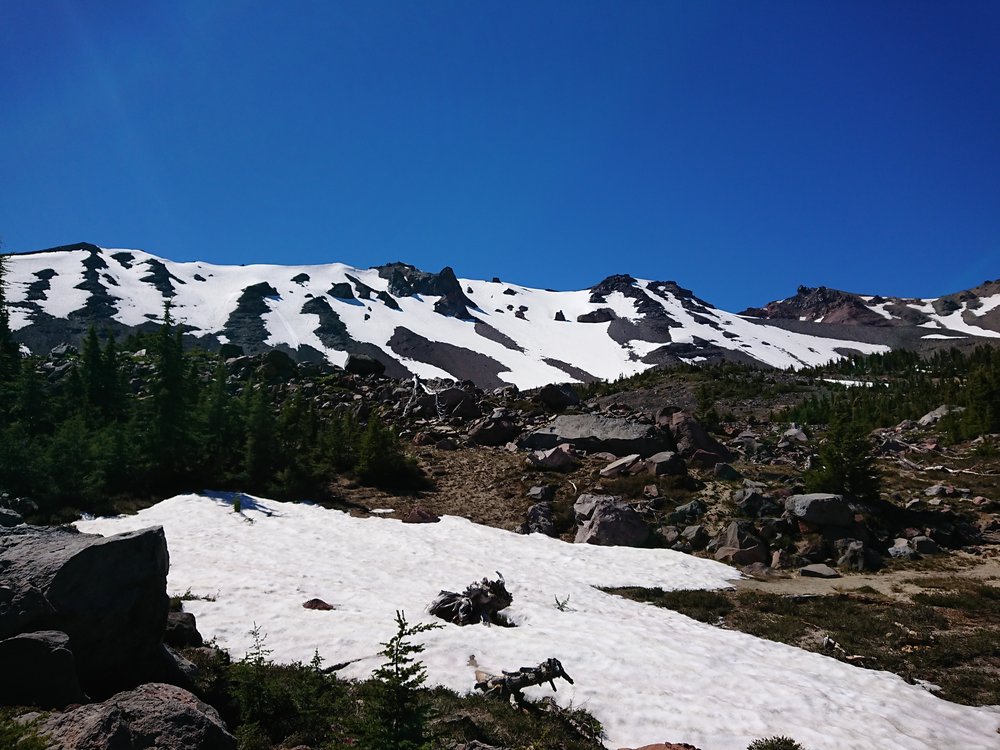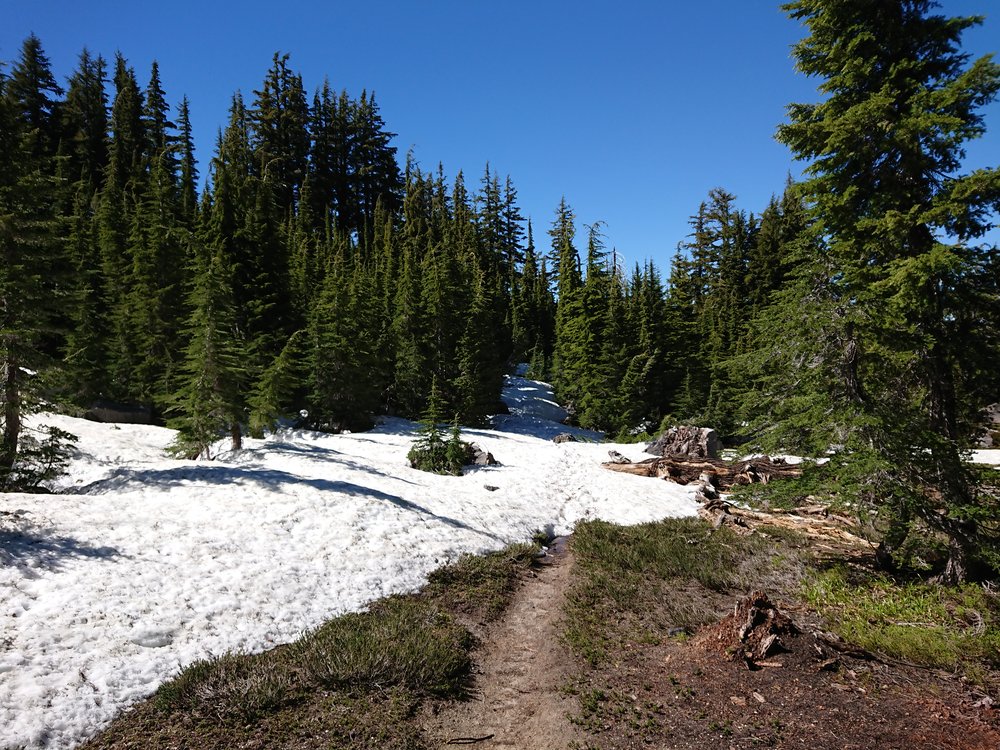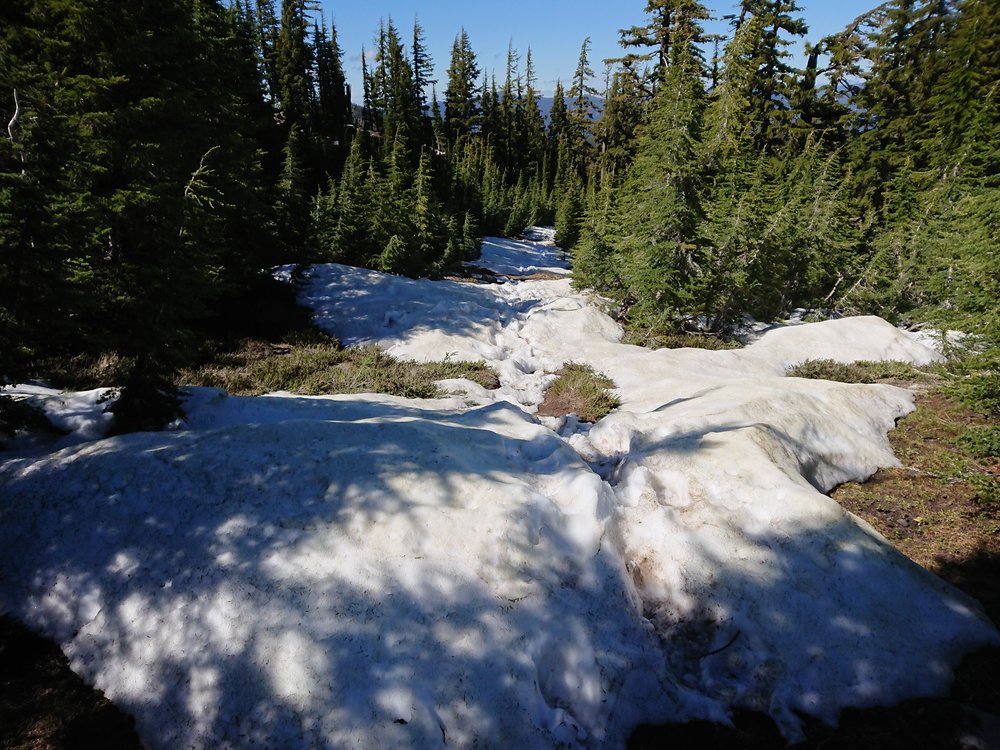 The final descent to Shelter Cove Resort was easy and surprisingly mosquito free. I arrived just before 19 and just managed to order some food at the restaurant.
I also collected my resupply from the store. This means I can actually continue hiking in the morning without going back. Despite this my current plan is to go back and get breakfast since the restaurant opens at 7.
I camped outside to resort at a campsite next to the railroad tracks. Let's see how that works out for me.
It was quite cold today, I am not sure if it is because I am getting further north or just daily variances.
I also heard that Pathfinder is 8 miles ahead or so. Depending on his speed I might catch him.
I am currently carrying a lot of food, probably enough to get me to Cascade Locks especially since there are a few places coming up where I can get food:
Elk Lake Resort in 45 miles
Big Lake Youth Camp in 90 miles
Olallie Lake in 140 miles
Timberline Lodge in 190 miles
Finally Cascade Locks is in 240 miles