Today I made it to Mazama Village in Crater National Park. I made it there quite early but decided to stay the night as camping in national parks usually has all kinds of restrictions.
I woke a bit before 0530 to a lot of mosquitos on my bivy. I managed to change my clothes inside my bivy and I was not bothered too much by the mosquitos in the morning.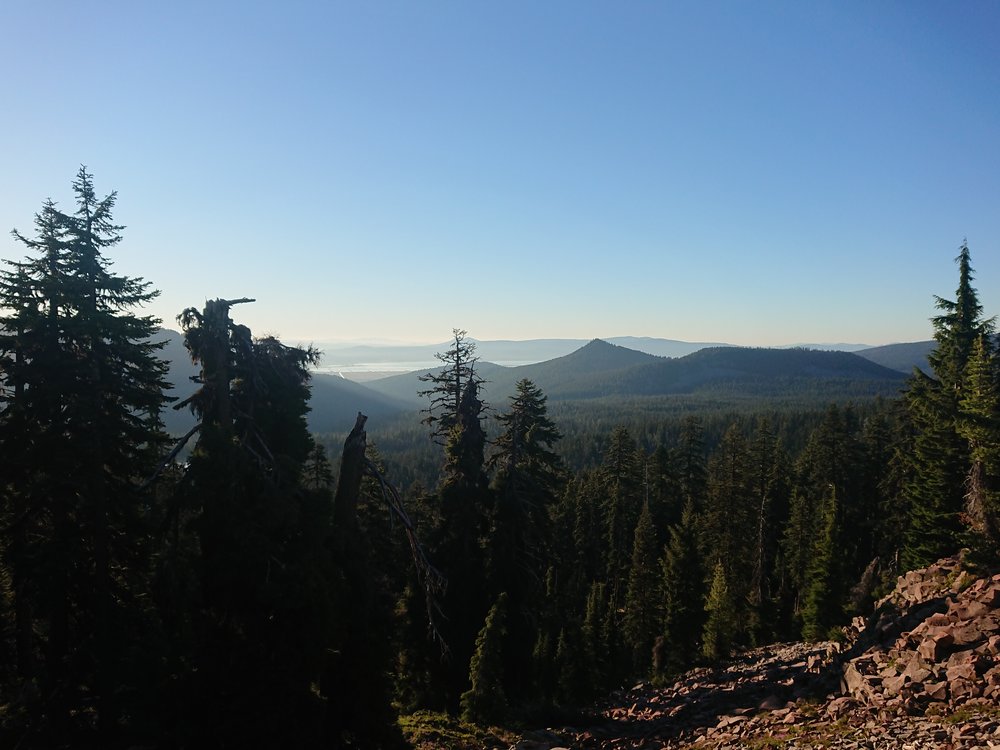 Before getting started I applied my anti mosquito spray and donned my bug net.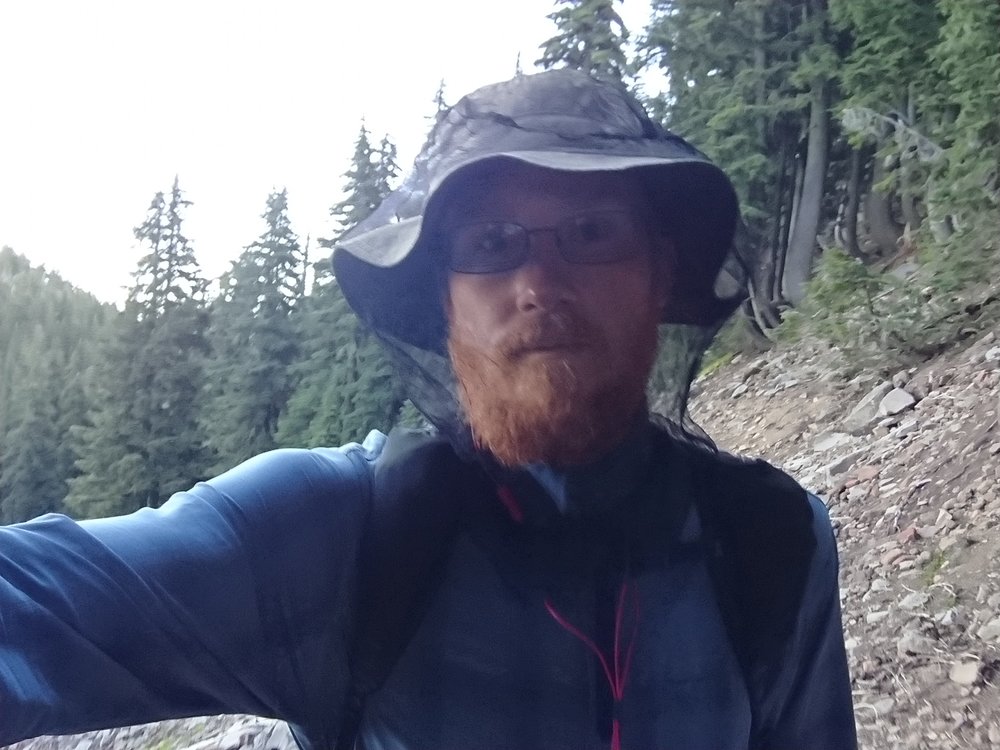 The hiking today was generally quite easy and luckily the mosquitos disappeared further up the trail.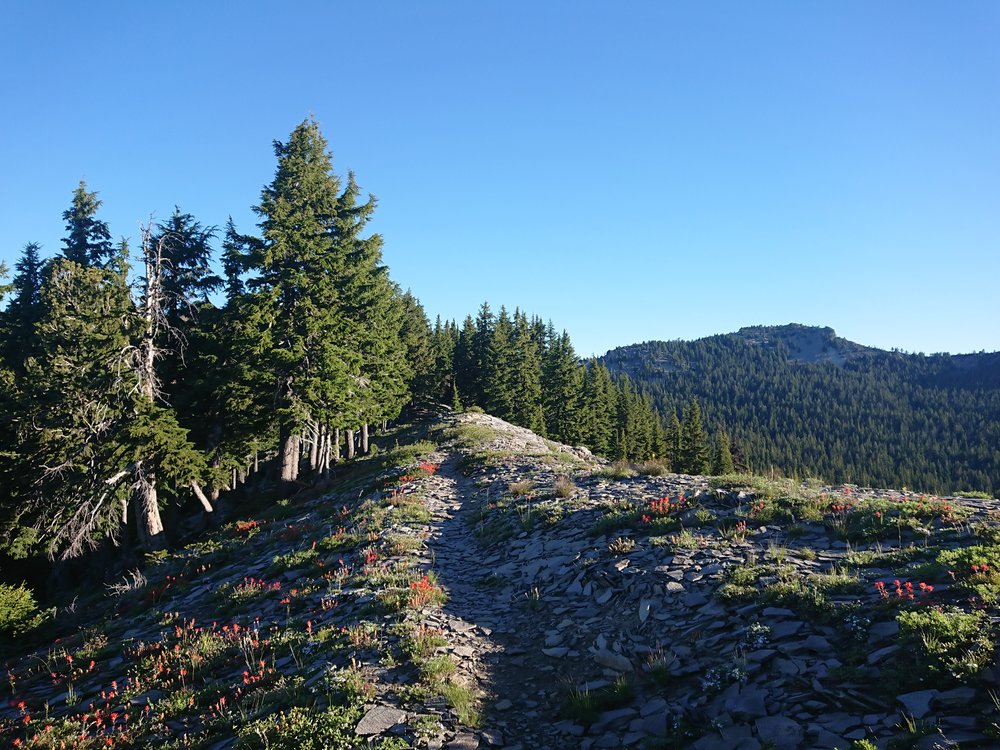 A few times during the day I had some good views but most of the day was spent in forests.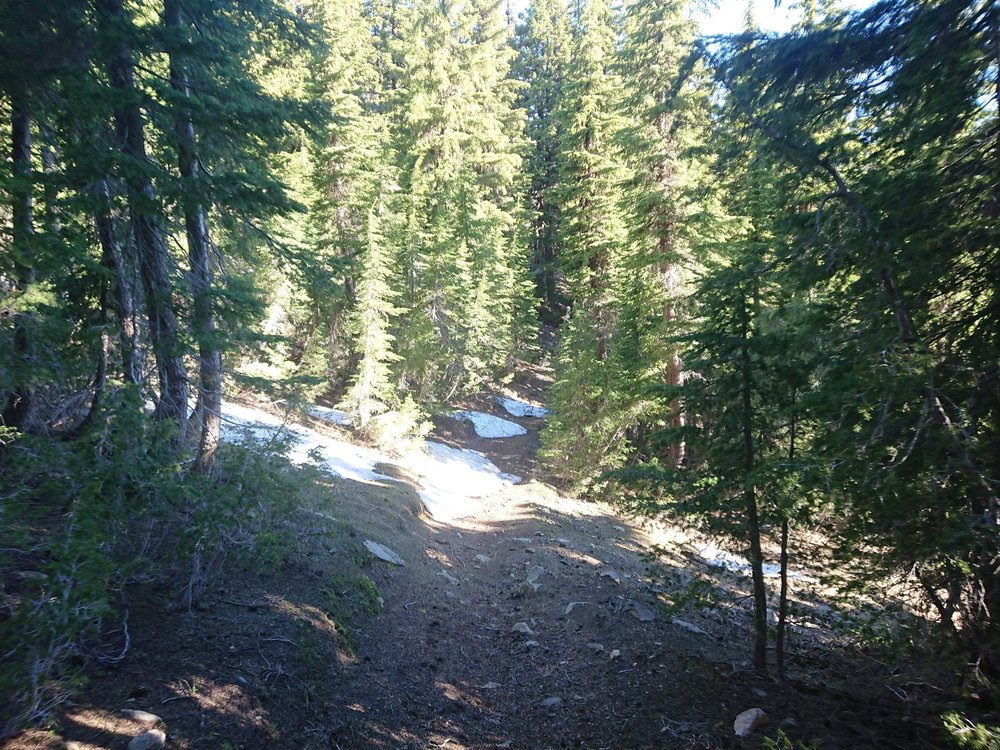 I managed to find a mostly mosquito free place for lunch which was nice since I also needed to dry out my quilt and bivy.
The trail was very easy for the entire day which made hiking effortless.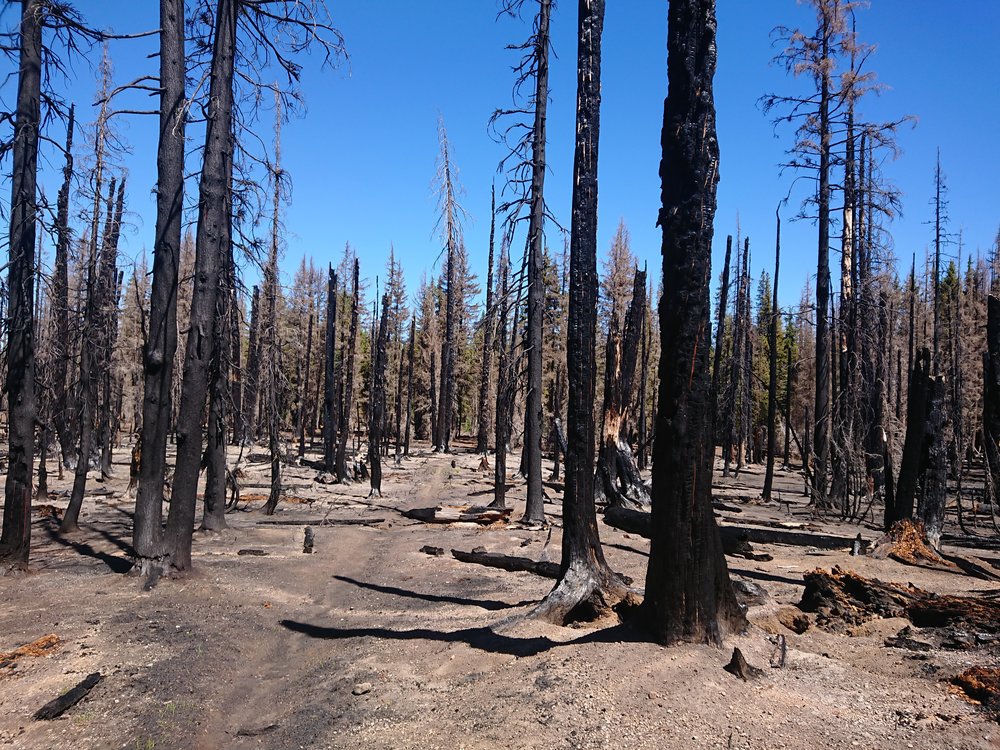 Around 15 I arrived at the highway that leads to Mazama Village in Crater National Park where I was going to collect a package.
I ended up deciding to stay the night at the campground. I always regret decisions like that as I do not know what to do in the evening. This night I especially regretted it as other hikers kept talking right next to my bivy past 22. As most other hikers they were also smoking weed. I do not mind people smoking weed if it was not for the fact that the smell was very strong in my bivy.