Today I wanted to head in to Etna if possible but was open to skipping it if hitching was too difficult.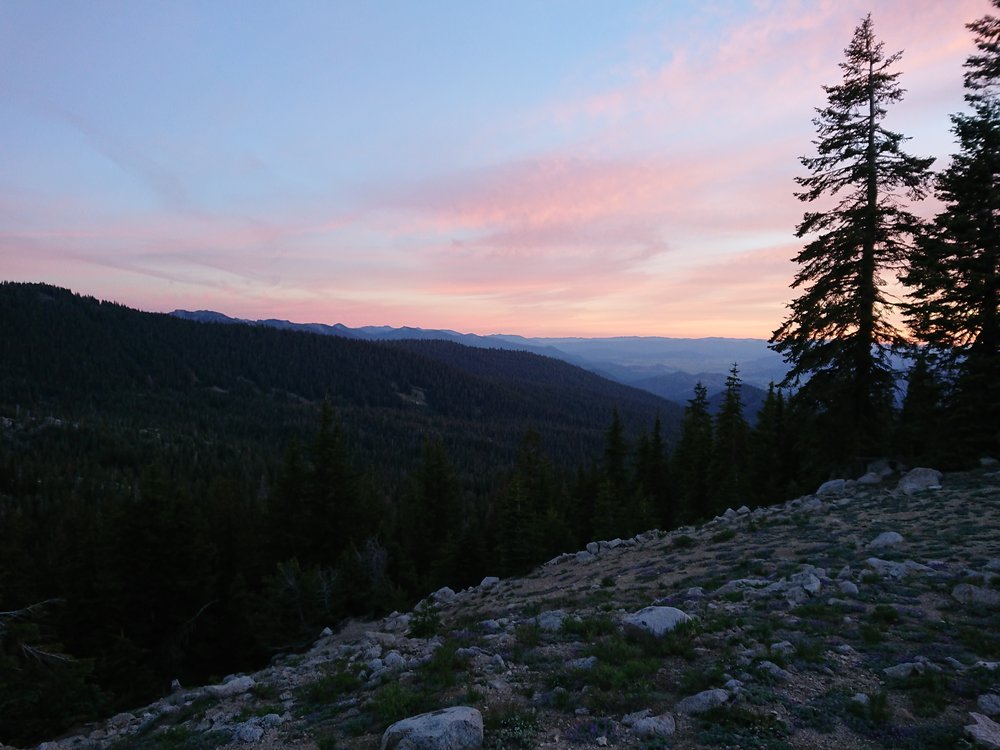 I set my alarm for 0500 which is 30 minutes earlier than usual because I wanted to get to Etna early if I was going. I started hiking just after 0530.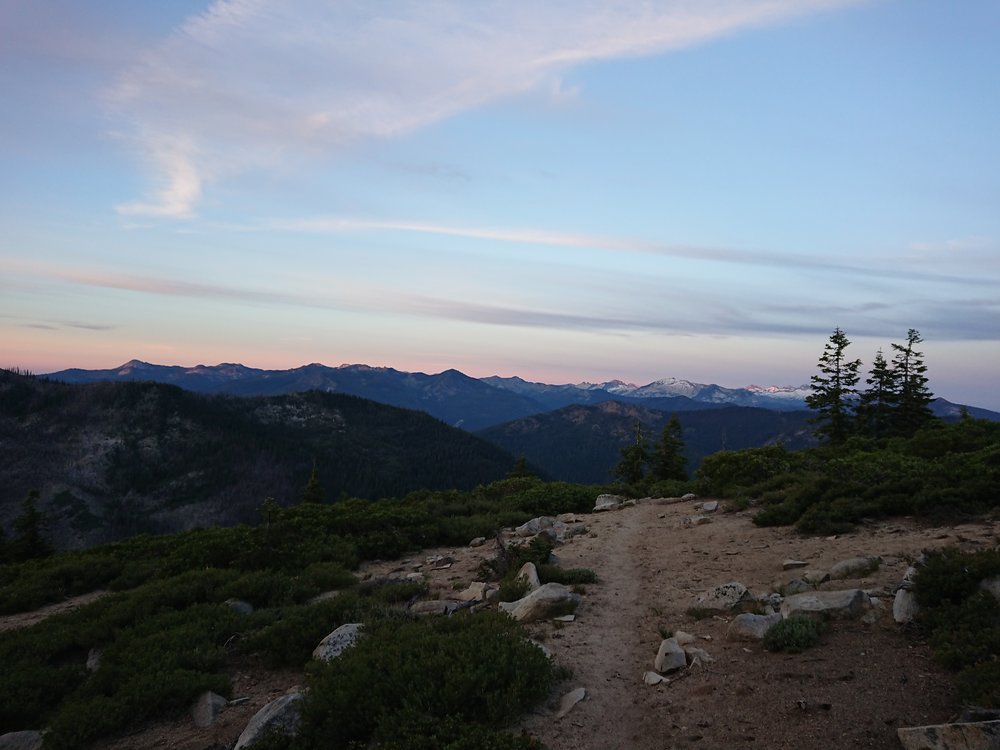 The day started with a descent followed by a climb. Once this was done the rest of the day was up and down. Some of the climbs were quite steep which made the day more difficult than I had expected.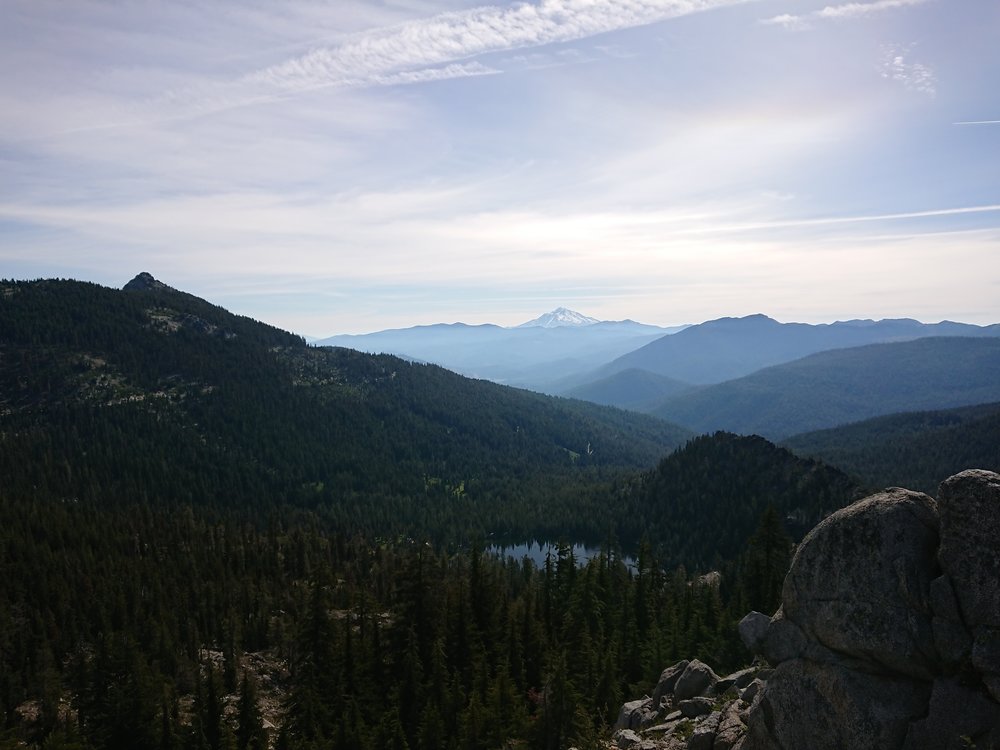 For the first time in a long time I also saw snow on trail and even had to walk on maybe 40 ft of it.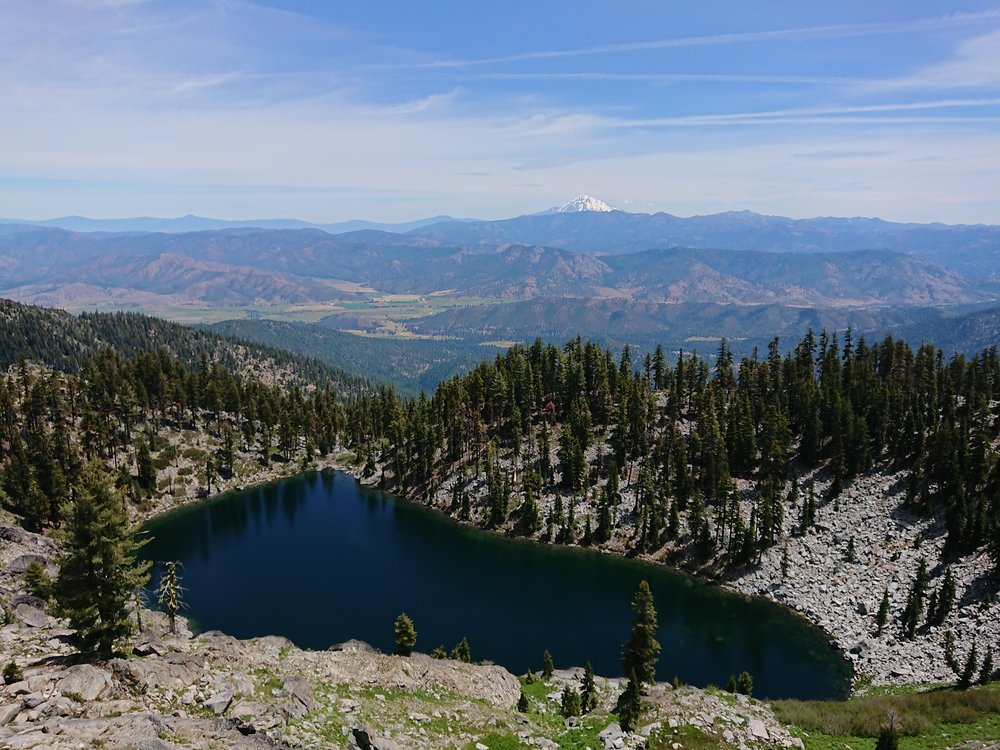 Most of the day I only met a few hikers. However on the final descent to the road to Etna I met a big group of hikers. The entire group was part of a christian camp.
As I arrived at the road I waited for a bit without seeing any cars pass. Then luckily one of the people with the Christian group was driving to Etna in a UHaul truck and gave me a ride. All in all I waited maybe 10 minutes.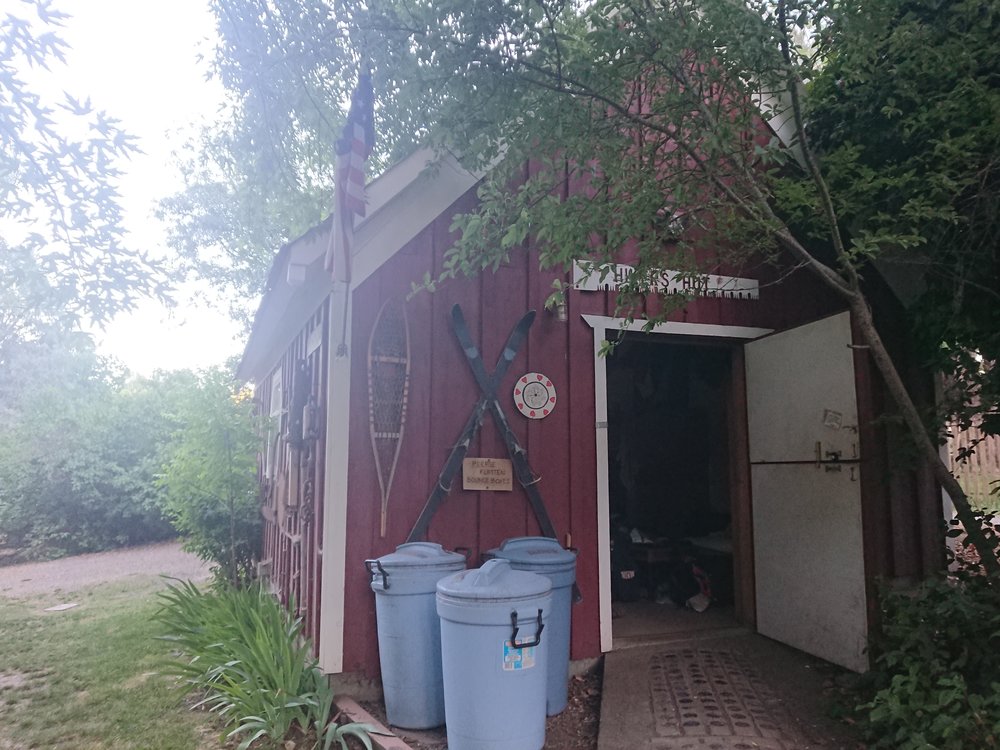 Once in town I called the motel to enquire about a room but they had none available. This is probably due to a music festival tomorrow. I instead went to the Hiker Hut and got a bed in the dorm room. One of the owners is Danish and it was very strange to suddenly speak Danish.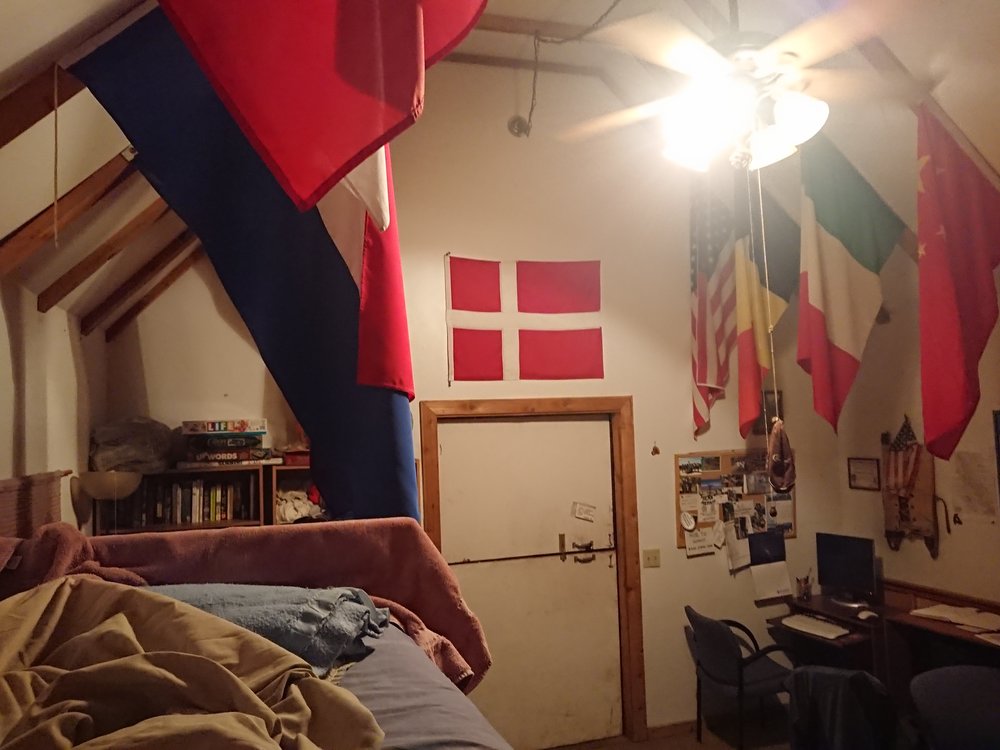 I started my laundry, took a shower and then went to the grocery store for snacks and drinks.
Then I spoke a bit with the other hikers and went to dinner with two of them. We went to a distillery where I had some fries and a good but small pizza.
I also met Snacks and Spikes who I had thought were ahead of me by a few days. They had apparently arrived in town earlier in the day.
I am currently trying to decide when to go back to the trail tomorrow.
4627