Today I wanted to do enough miles so I can get to Mount Shasta Monday around noon. For this reason I had my eyes on a campsite 37 miles away.
I had stayed the night at Burney Mountain Guest Ranch and wanted breakfast before leaving. This was a good plan as the breakfast was delicious. I think this was the first time I actually liked biscuits and gravy.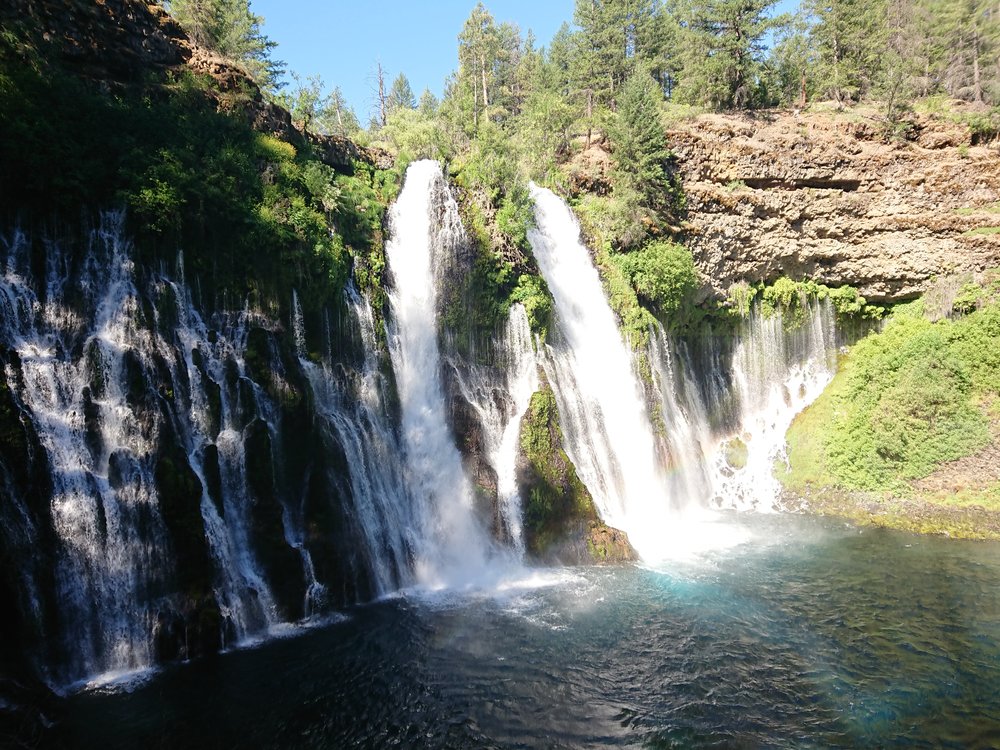 After paying for my stay I started hiking at 0640 which is quite late. The hiking started really easy and I had planned a small detour to Burney Falls to see the falls but also to get some snacks, not that I do not already have more food than I need.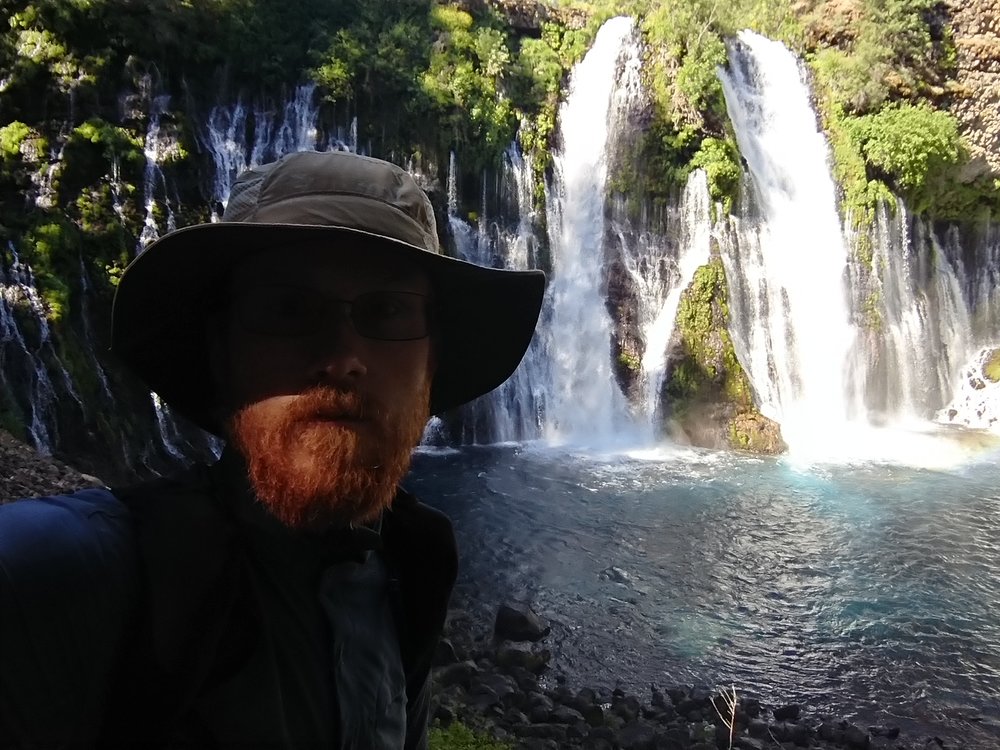 After getting to Lake Britton dam the trail started climbing. I think this was also where the trail started getting seriously overgrown. It was so bad that the trail was barely visible at times.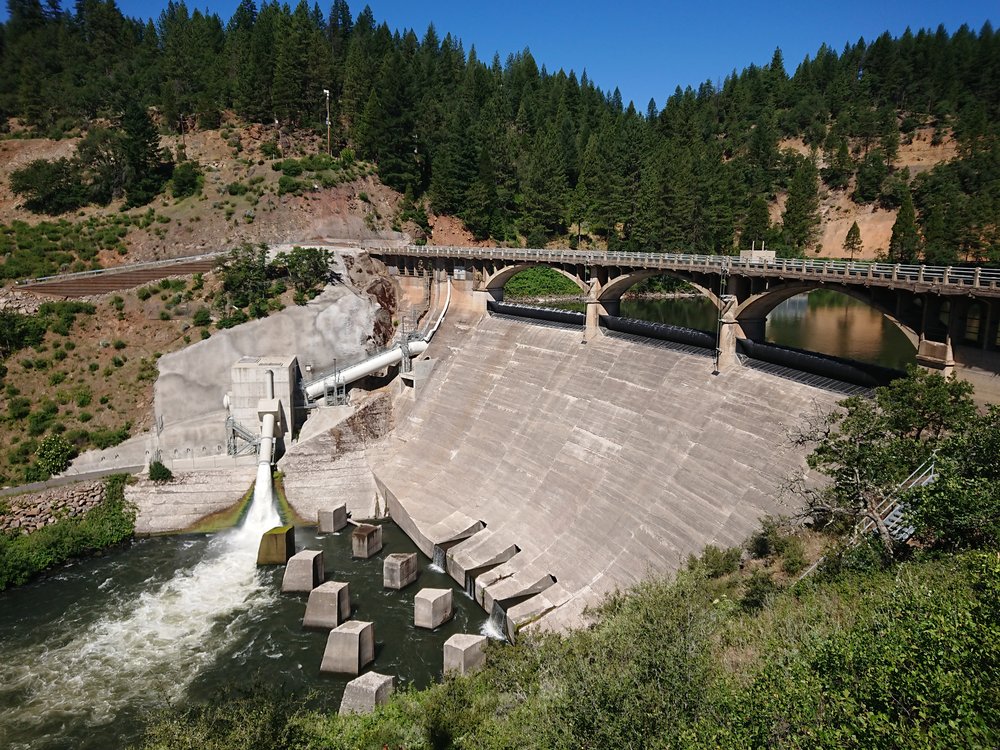 Most of the day was spent hiking in forest which was a bit boring as there was not much in the way of views.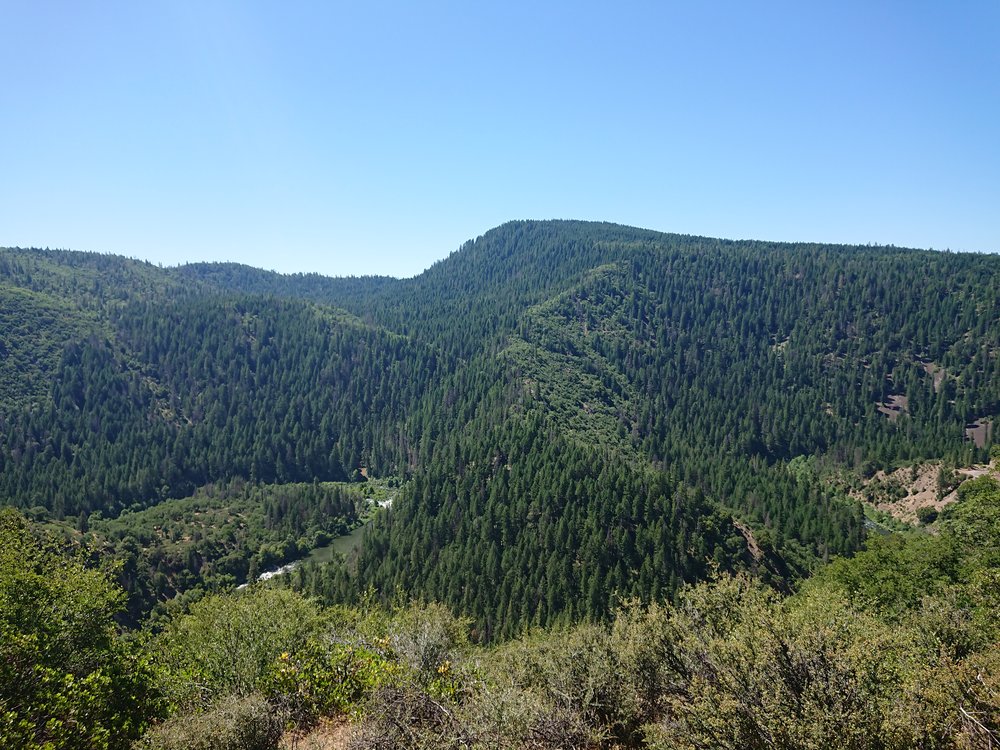 Later in the day there were a few sections where the trail did open up and present nice views of Mount Shasta.
The weather started really nice but later a lot of clouds appeared and it looked like I might be in for a spot of rain. I seemed to be quite lucky and never got any rain.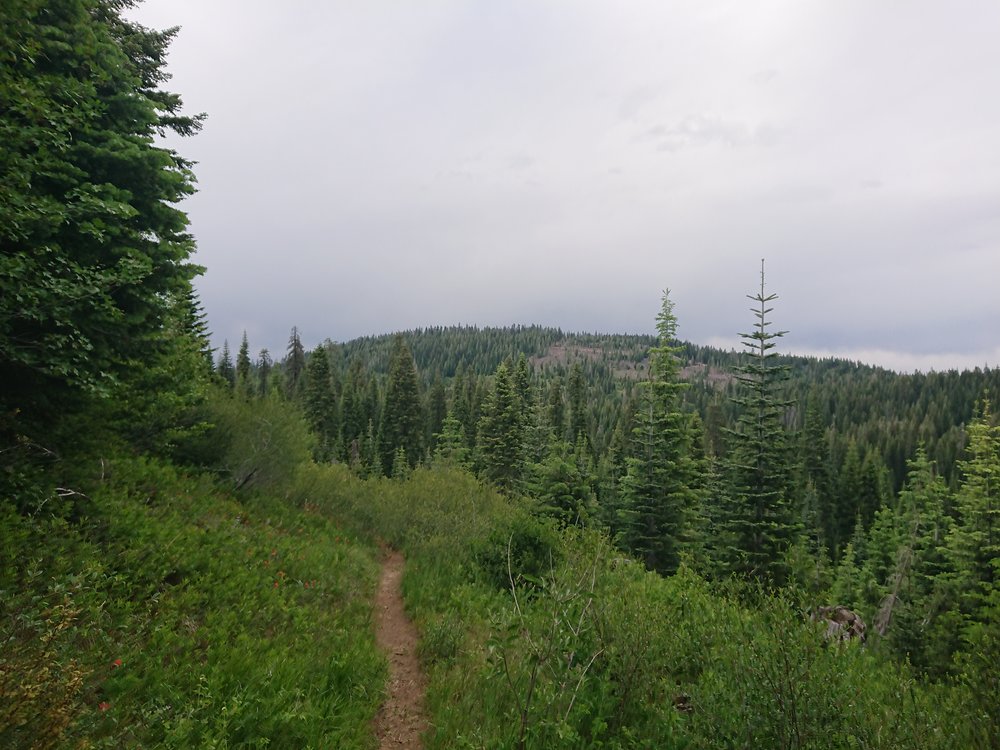 As I got closer to my campsite it seemed quite windy so I hoped the site I had chosen was sheltered.
When I arrived a few other people were there with their cars. I found a space and setup my tarp since it might rain tomorrow. Luckily the site was sheltered but somehow was not overrun with mosquitos.
They gave me a soda and a salad and we talked a bit. Apparently Pathfinder had just left when I arrived which surprised me, I had thought he would have been miles ahead.