Today we both wanted to camp one last night together in the Sierra so we had decided to push to the campsite at 1073.2 conditions permitting. This site should give Avocado an easy day tomorrow as he pushes close to South Lake Tahoe and allow me to push all the way to town.
We went back to starting at 0600 and quickly had to cover a lot more snow than we had hoped for. This quickly caused our speed to drop especially as navigation was often a chore.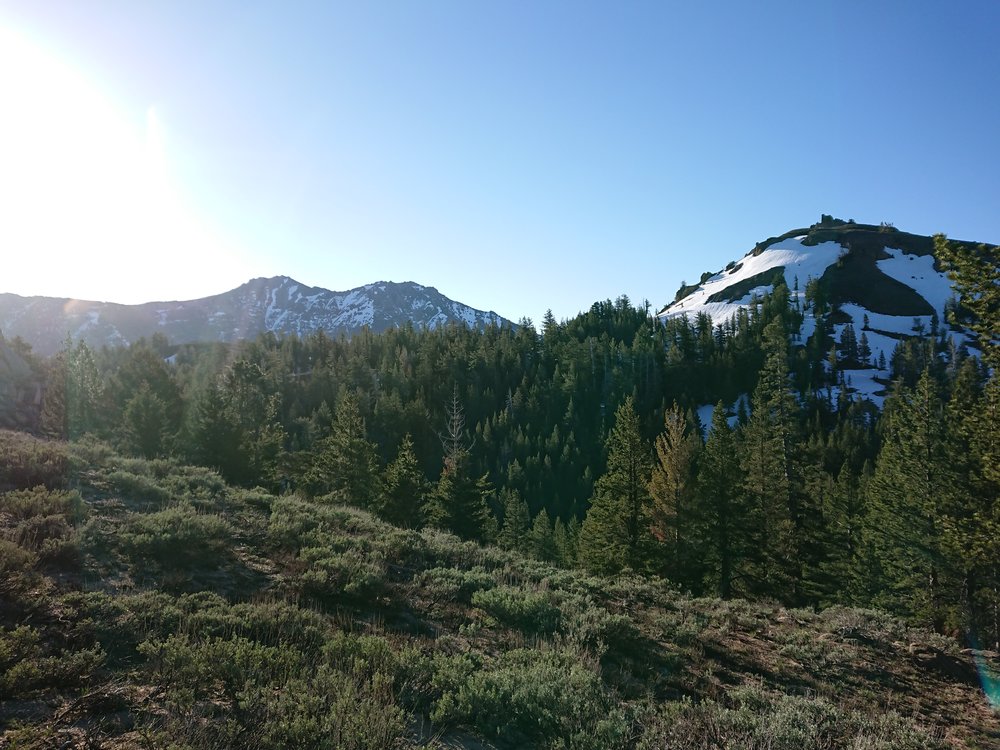 Suddenly after a few miles the conditions improved a lot and we started seeing more snow free trail than we have seen in days. This together with the cloudless sky and warm temperatures made the place feel almost like South California.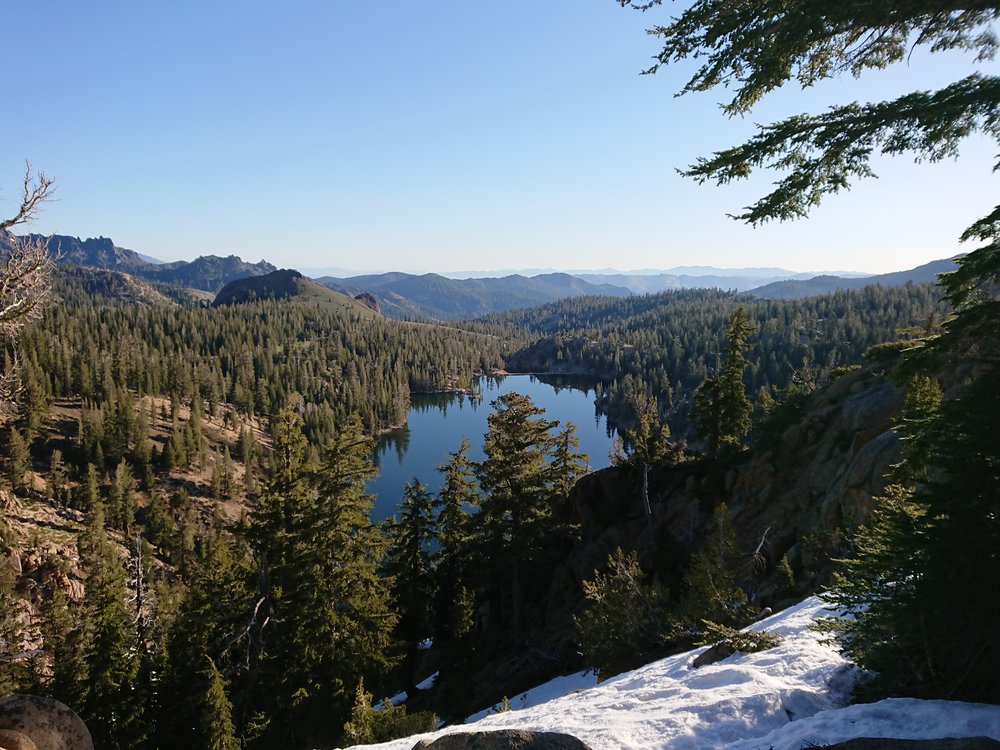 While the trail was mostly snow free we had some very steep snow covered slopes to traverse. On one of these Avocado took a fall that looked really nasty. Luckily it seems like his backpack took the hit with the rock and he emerged unhurt. The fall was really scary and it might as well have been me.
For most of the rest of the day the good ground and weather conditions continued. For the first time in days we were able to have a longer lunch break and dry out our sleeping quilts.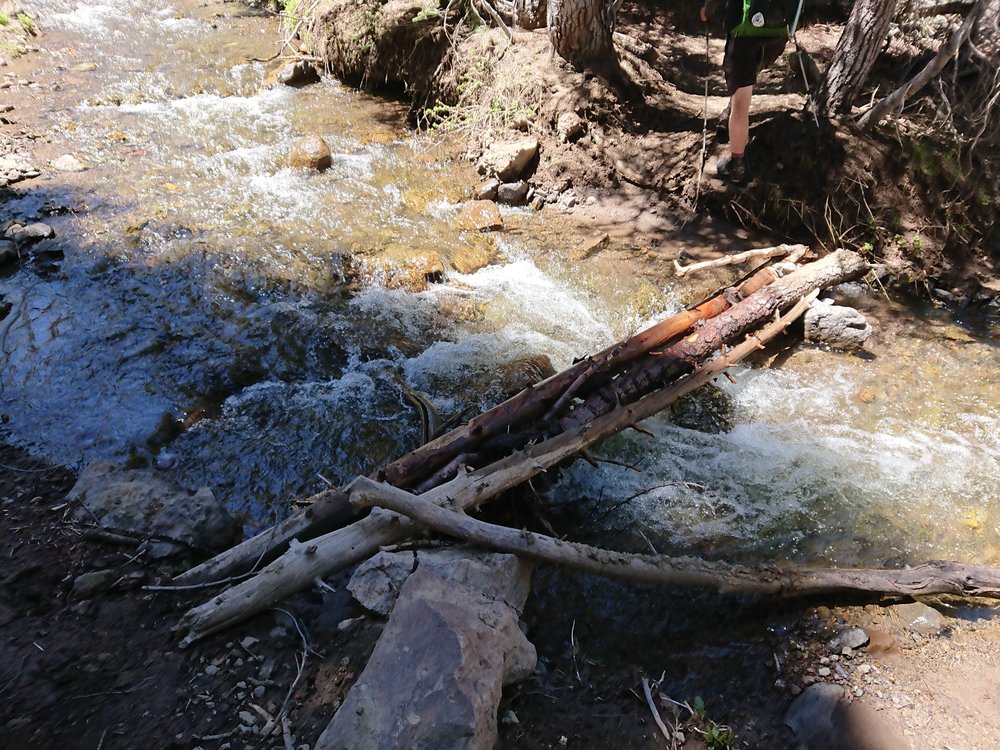 As we started on the last big climb of the day the conditions continued to be alright. Once we started the descent however we entered a forest and the trail became very hard to follow. For most of the rest of the day to our campsite we had quite a lot of snow as we were both nervous about the prospect of finding snow free sites. Luckily once we arrived we found all the sites snow free like an island in the snow.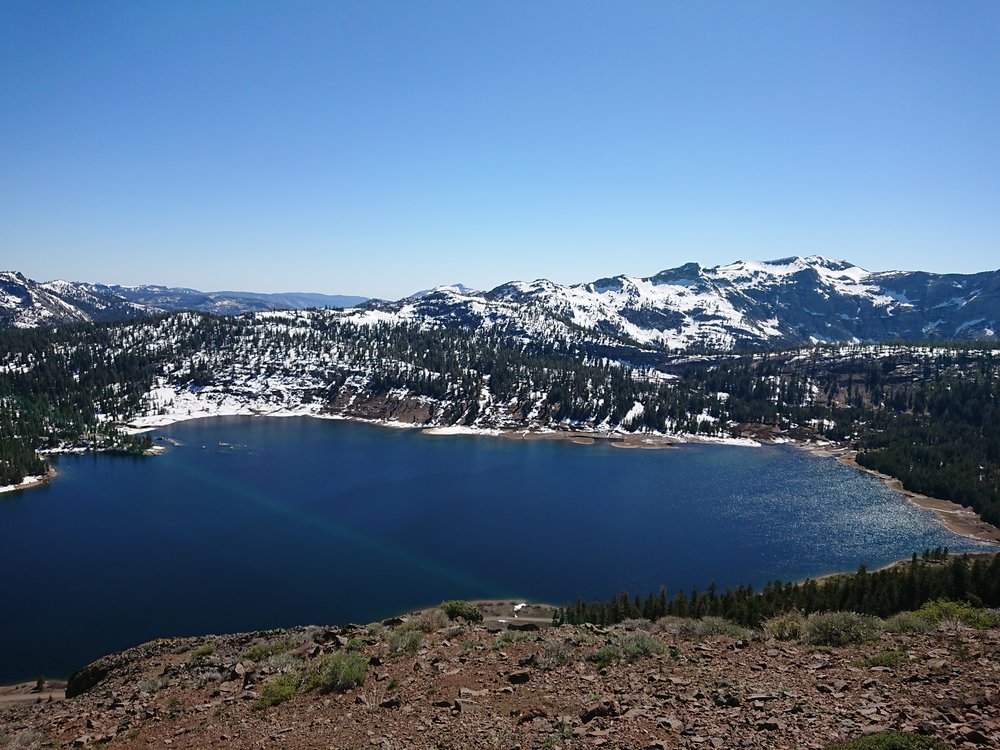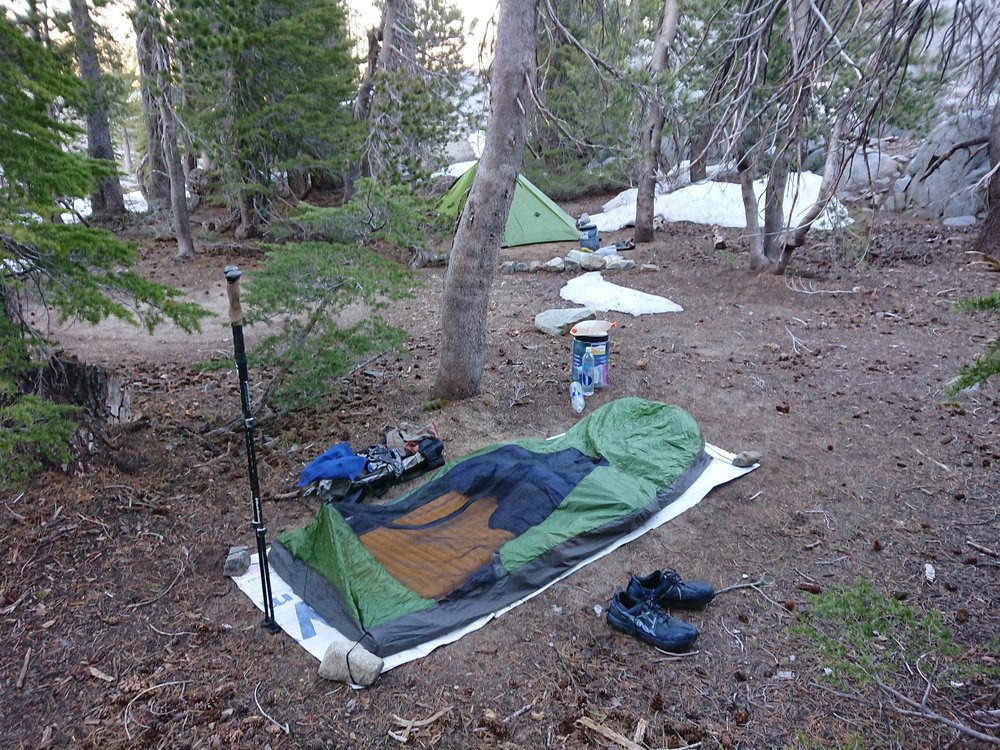 Tomorrow I will be pushing to South Lake Tahoe, or at least to the trailhead to get a ride to town. My goal is to try and make it to the post office before it closes at 1400 to get my new shoes. My current shoes are very worn and smelly so I would prefer to not wear them in town if I do not have to.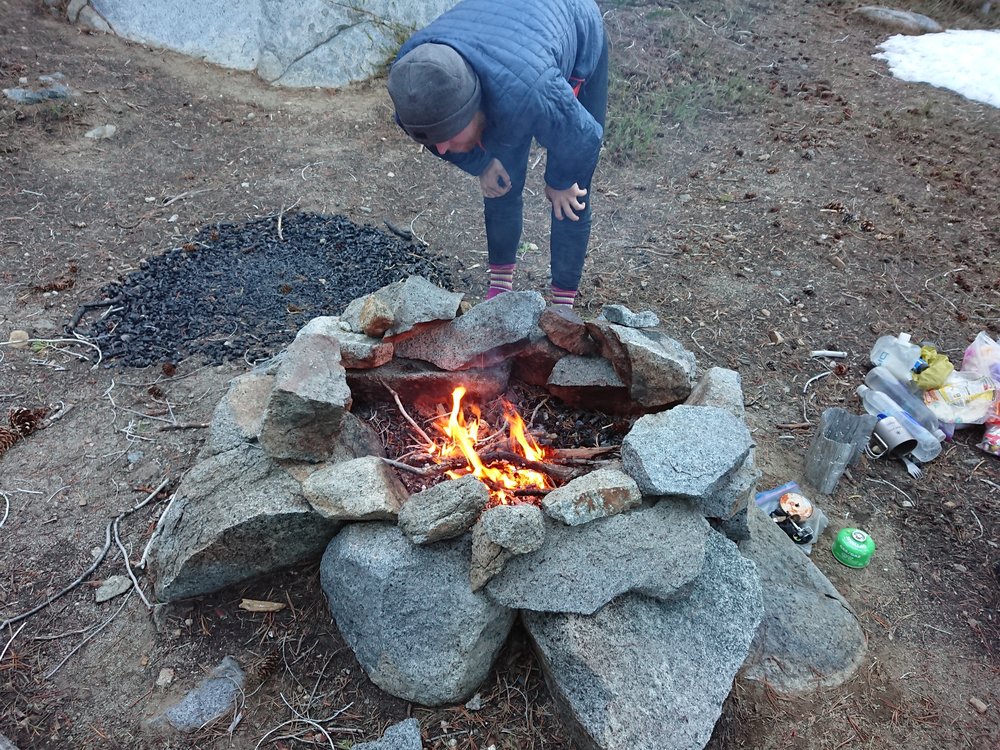 I have 16.8 miles to hike and normally I would estimate 6 hours for that distance. Problem is I do not know the conditions. So I have to start early either 0430 or 0500. If conditions are better than expected I will just arrive earlier which is not such a bad thing.
3848