Today I had hoped that we would see a marked difference in the amount of snow we would have to pass. Sadly this was not really the case and I am getting a bit tired of having cold wet feet.
We started a bit later than usual at 0630 after a long day yesterday. Being out of the area where bear canisters are required we can now have them next to our tent and we both had breakfast in our sleeping bags.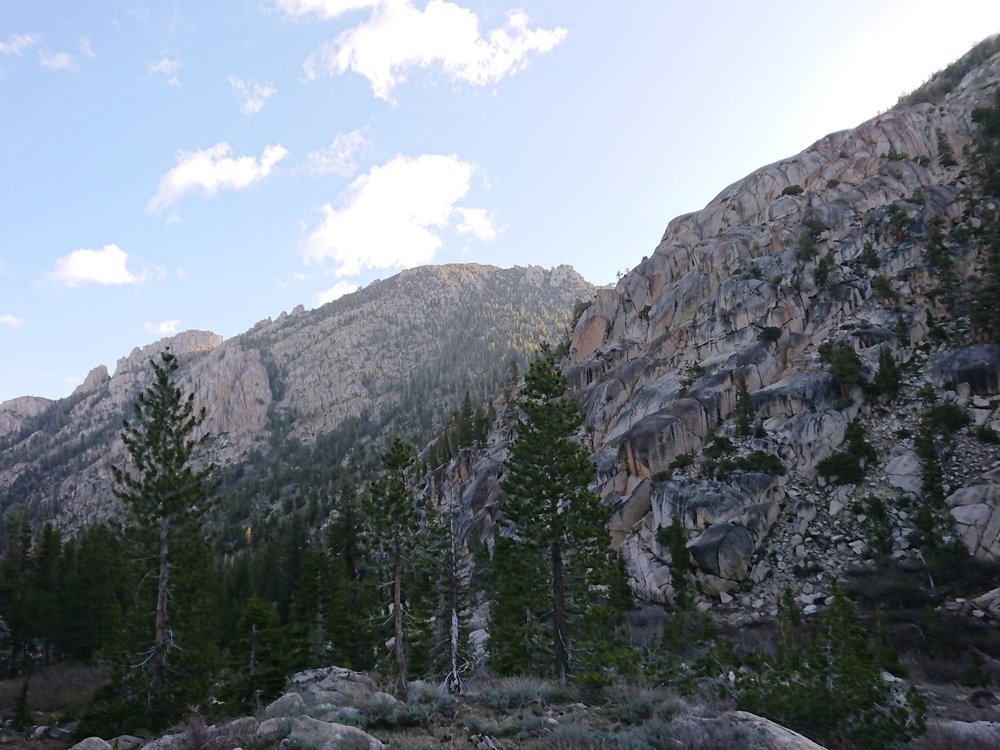 The night had been very windy and we both had to get out to fix our tent setup during the night. Avocado even lost a stake to the strong wind.
We continued descending this morning but sadly still had a lot of snow. Most of the day we saw snow patches and we did not have any extended stretches with no snow at all.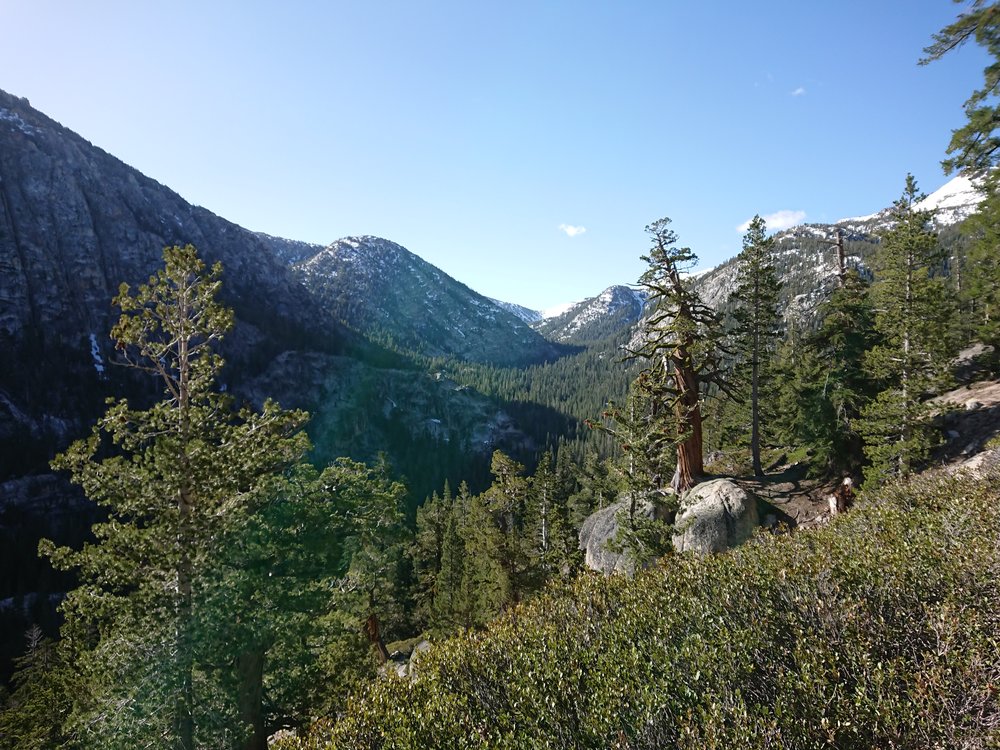 We had a few climbs of the day the worst conditions wise was a climb to 9200-9400 ft because we stayed at that elevation for many miles. This brought a lot snow travel. For lunch we sadly could not find a good spot with shelter from the wind so we had a short lunch.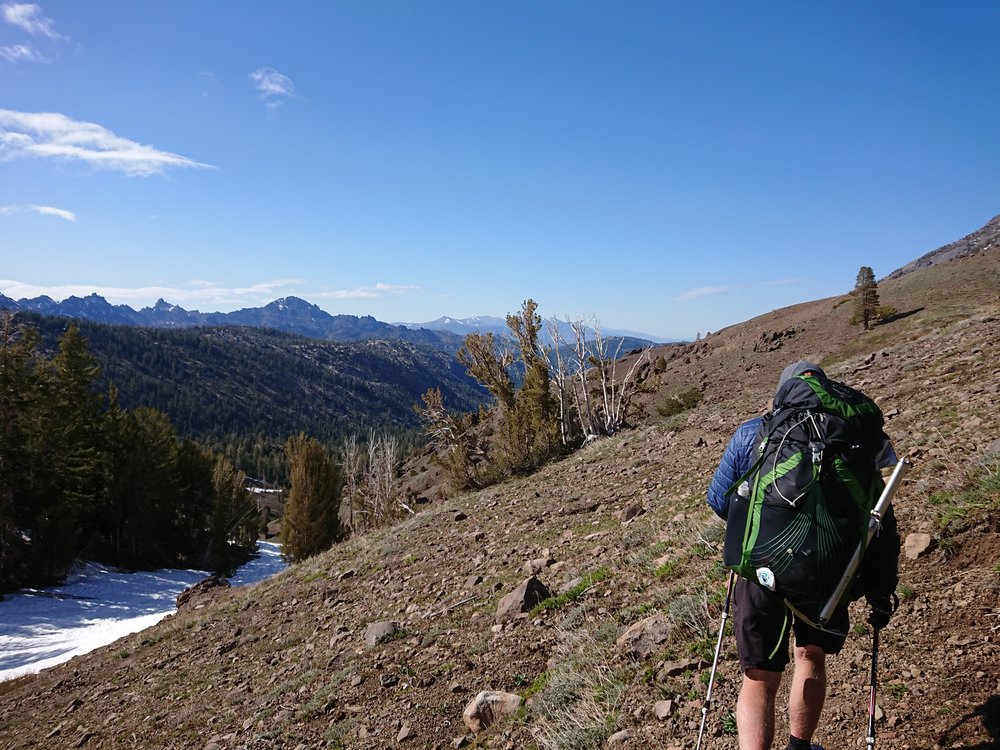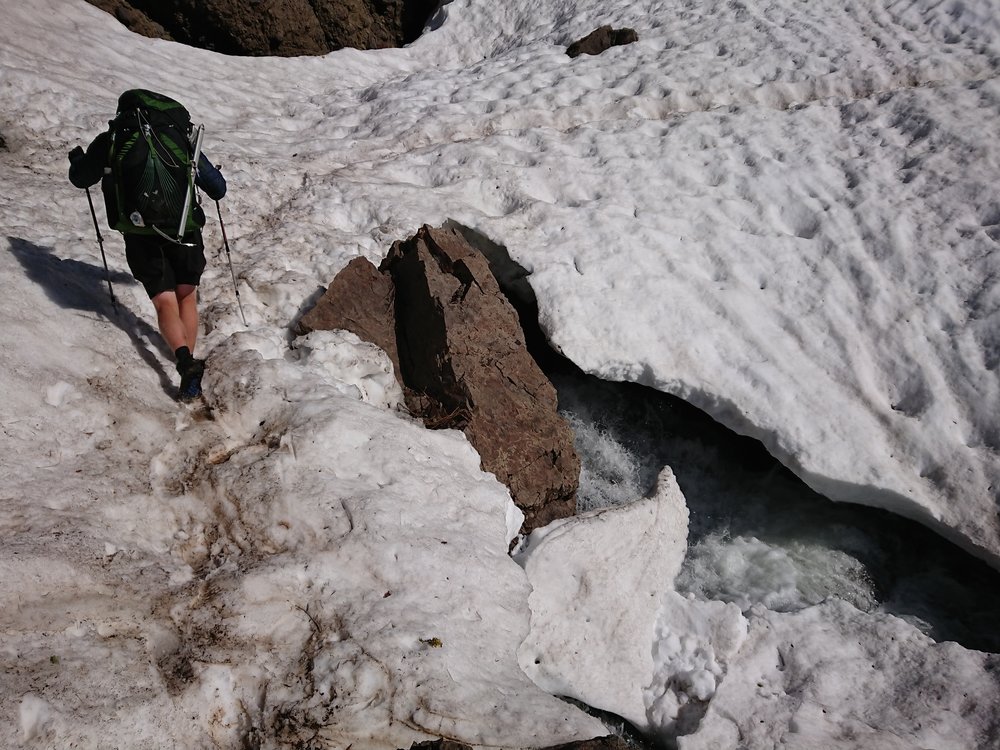 We had planned to camp at 1044 miles in the descent from the days last climb. We were at the top of the climb early so decided to push on to the next campsite at 1046.77. After not meeting anyone for several days we encountered 3 other hikers at the campsite.
The weather was sunny but quite cold especially because the strong wind from yesterday had continued. This combined with the snow walking meant it was cold for most of the body. I am really looking forward to South Lake Tahoe and hopefully since warmer temperatures past there
Tomorrow we will not be going above 9000 ft so I have a feint hope that we could see better conditions. After tomorrow I will be pushing in to South Lake Tahoe and everything should be fine. Currently I am planning 3 nights there as I plan to arrive Saturday and need to use the post office on Monday. I plan to watch the new Star Wars movie while there and I am sure my body and mind can use some rest.
The hostel there sounds really nice but I think I will splurge for a room so I can really relax and have as many showers and baths as I want.